Bridge Builders:
Max Burns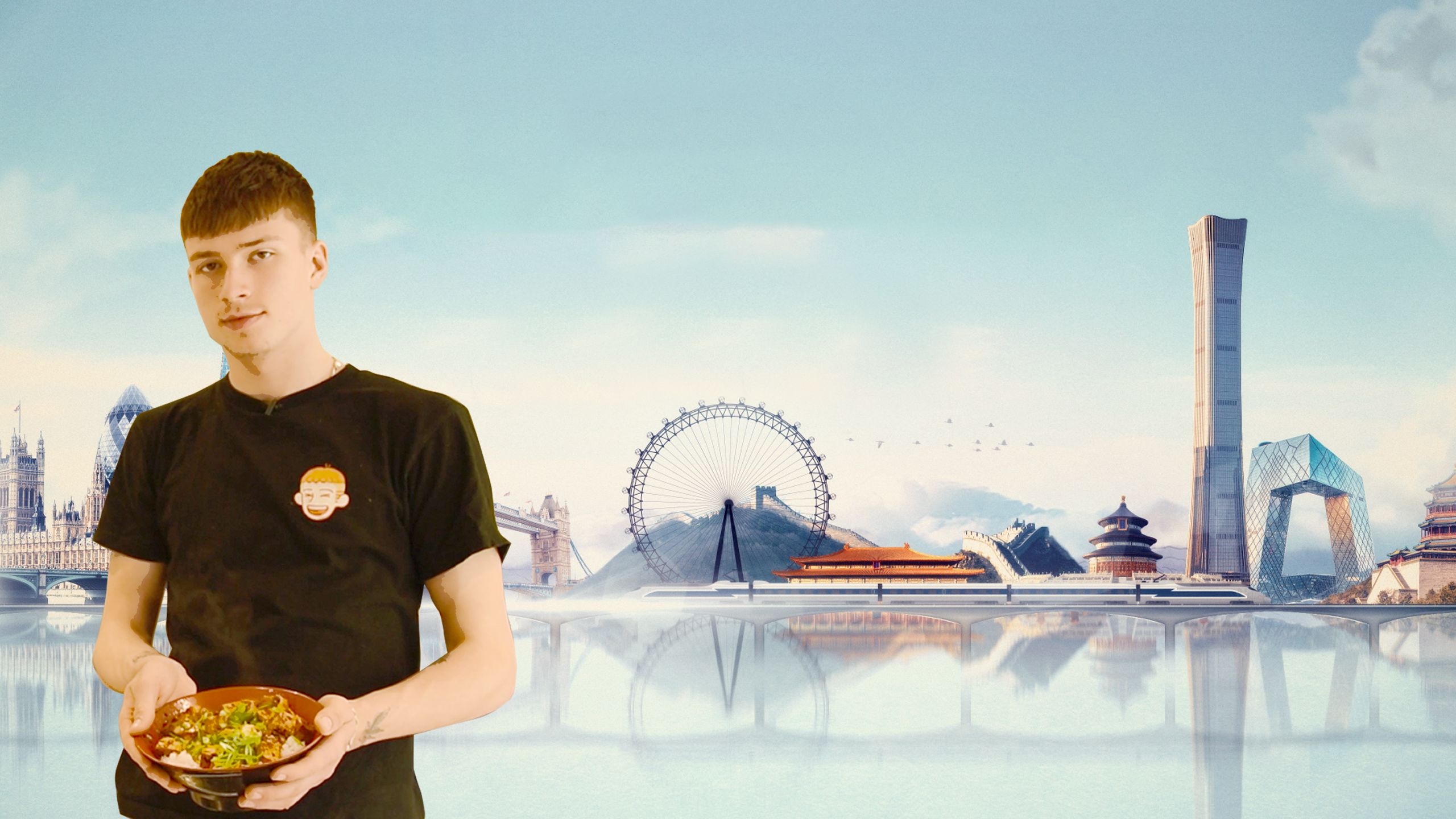 Pandemics have a habit of changing people's plans.
For one European couple living in China, 2003 was supposed to be a year to anticipate and celebrate the birth of their first-born. But the outbreak of SARS – a contagious, coronavirus-borne respiratory disease: sound familiar? – forced them to temporarily relocate to the mother's homeland of Bulgaria, and that's where little Max Burns was born.
Although lethal, SARS was contained relatively rapidly, and the Burns family were soon able to return to China. Max Burns spent his first 13 years immersed in the culture –learning the language, loving the food.
So when the family moved again in 2016, to Brighton in the UK, young Max began vlogging about Chinese culture. Then, during the COVID-19 pandemic, his focus on Chinese food – and how to make it at home – helped his following explode to more than three million subscribers worldwide today, before he's even left his teenage years.
And again, it came about through adapting to unwanted circumstances…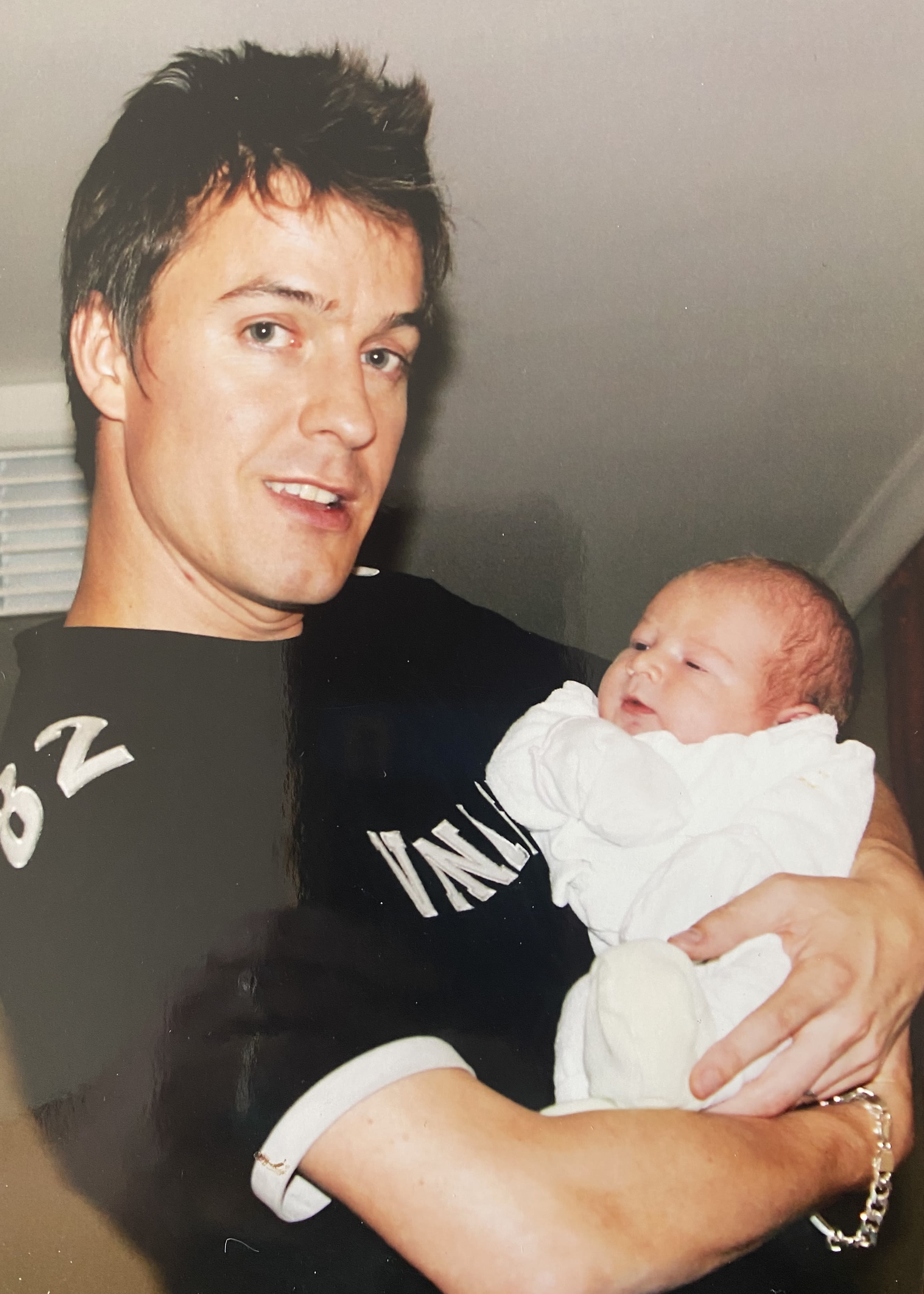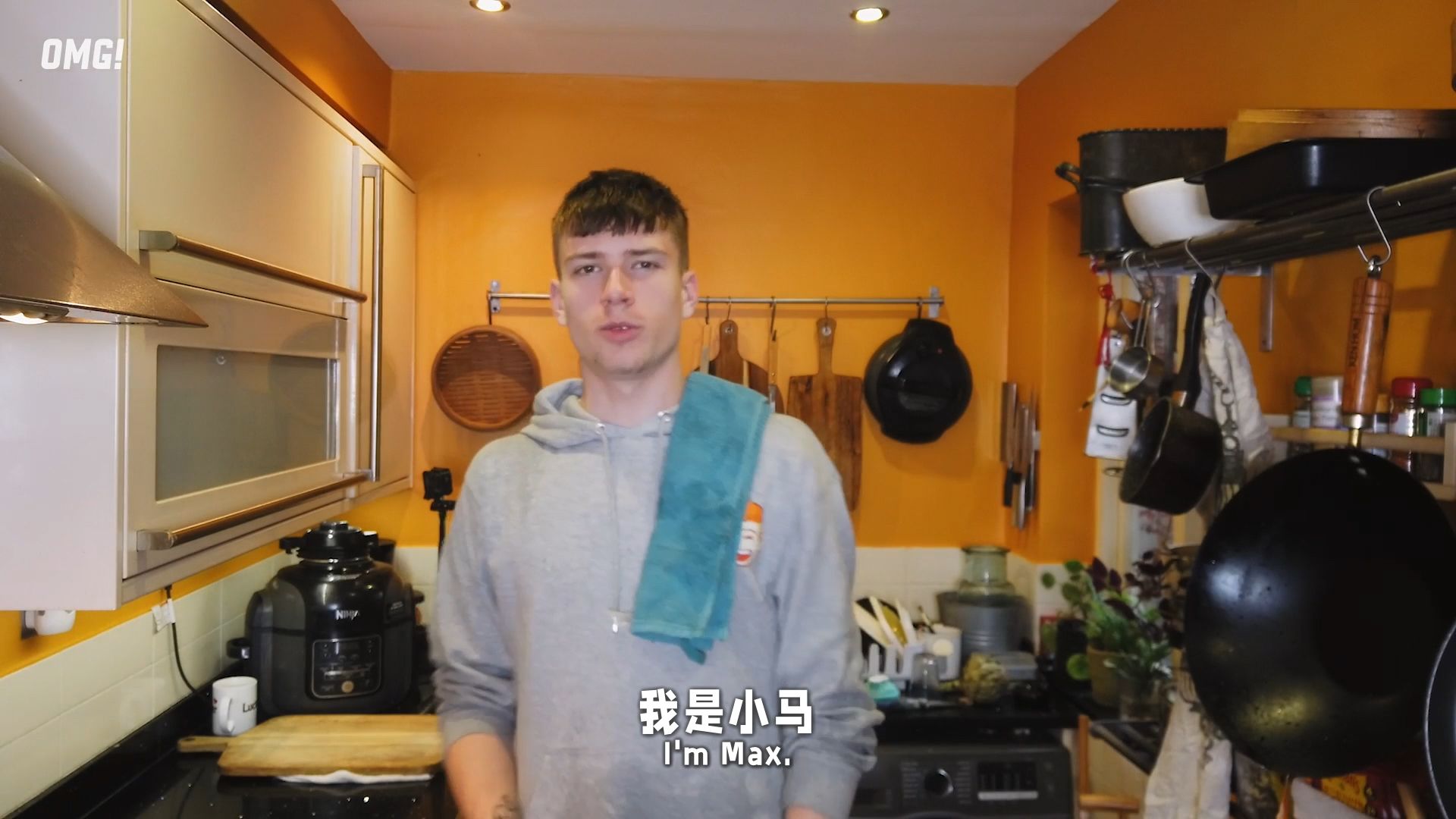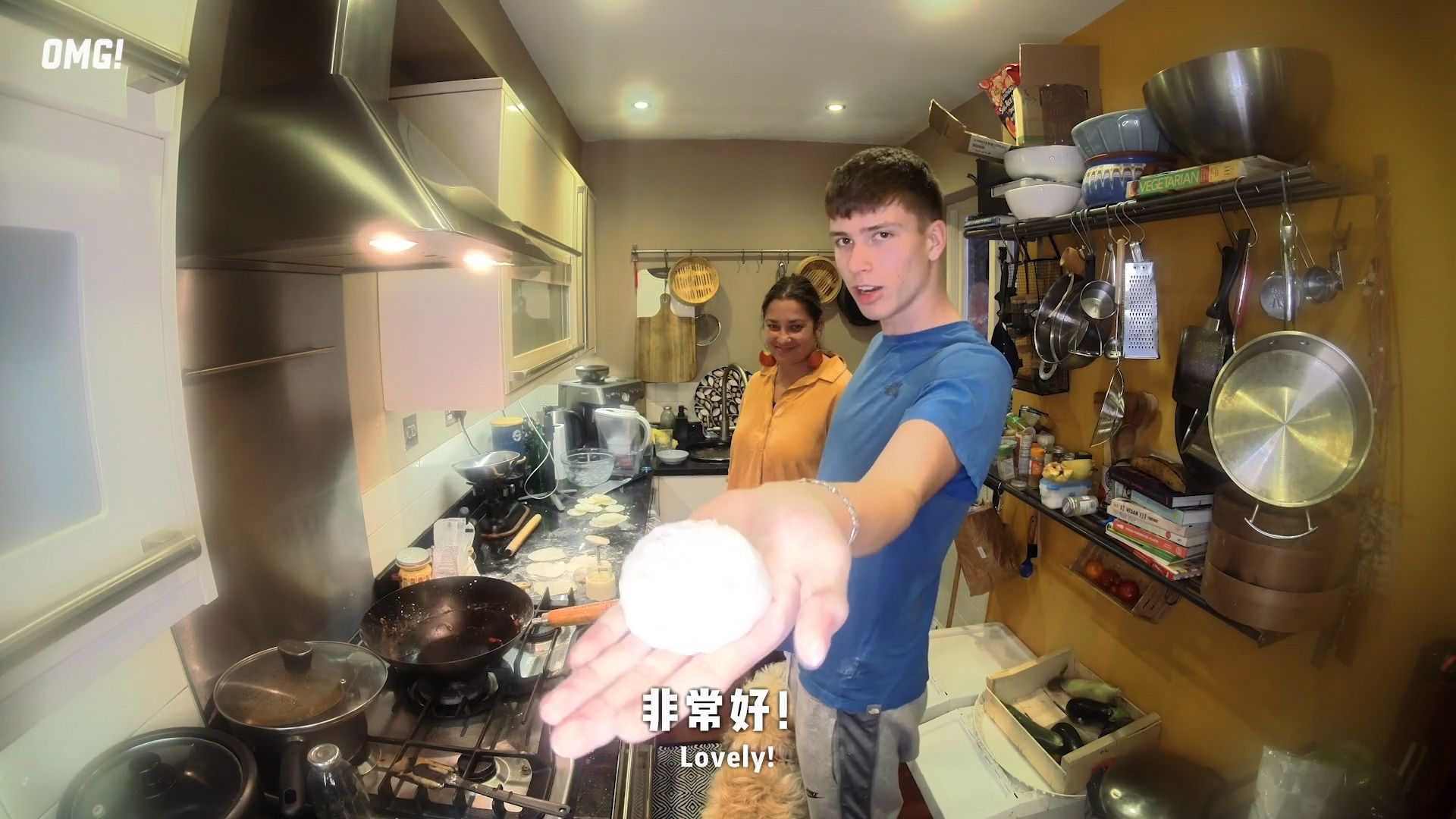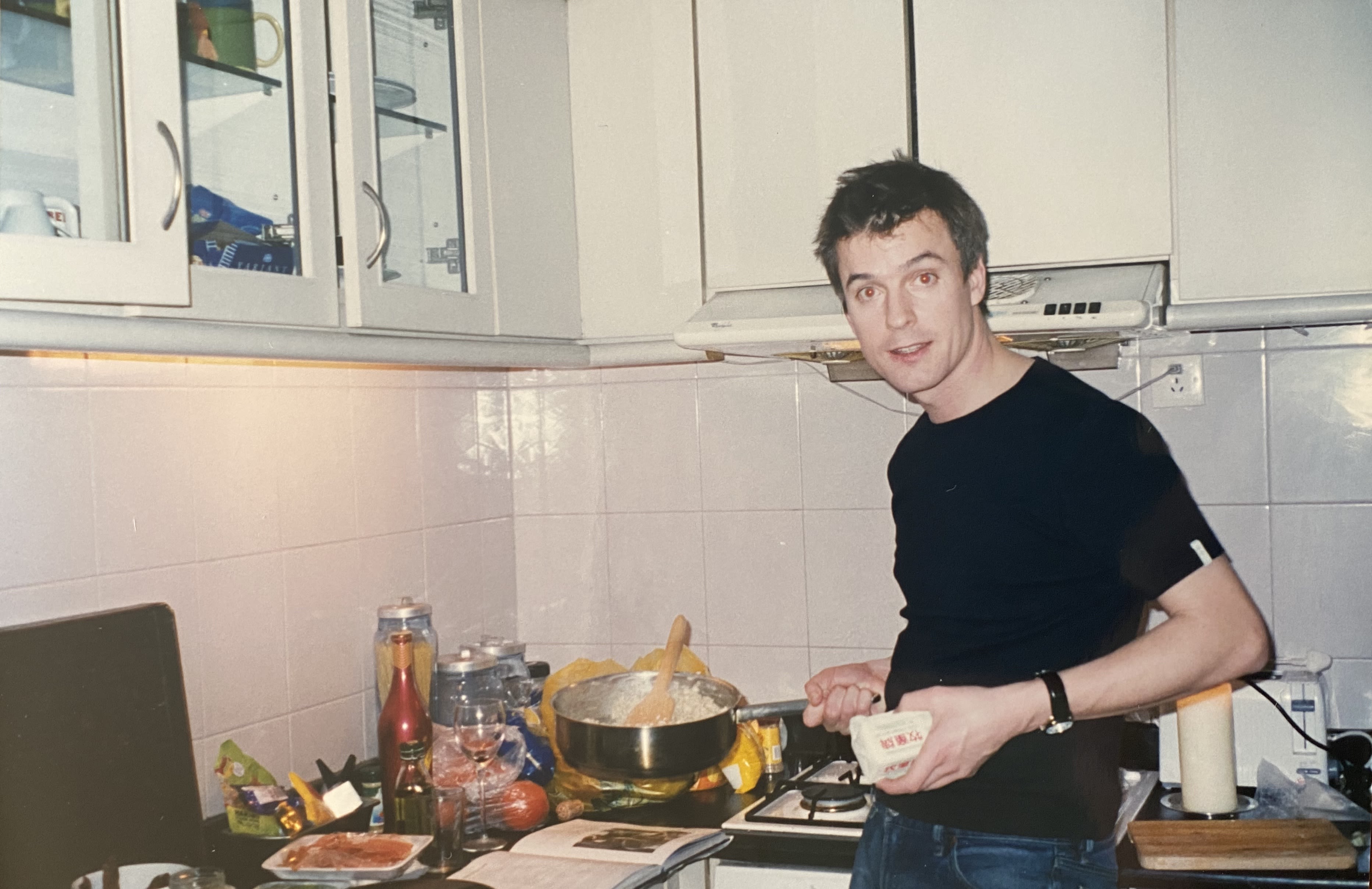 The rise of Max Burns into a chef with planetary popularity began in a simple way – with a disappointing takeaway experienced by Max, his father Ian and mother Teddy.
"When we got back to the UK in 2016," explains Ian, "foolishly, myself, Teddy and Max said 'Right, let's get some food.' We ordered a Chinese takeaway, looked at the menu - "get that one! Get that one!' Everybody was choosing all these dishes – it cost me a fortune because we ordered way too much and we weren't used to the prices."
It wasn't money well spent. "When we got the meal delivered, it didn't match our expectations, and we were really disappointed," Ian continues, admitting that regret turned to recrimination: "I remember saying 'Why didn't we learn to cook while we were there? All those years in China, not one of us learn to cook a dish.'"
The father led the way. "I decided I was going to make my favorite dish, which was mapo tofu. It wasn't very good, but we felt it was better than what we got from the takeaway – more authentic, even a very rudimentary attempt at it from me."
Max and Teddy also tried their hands at home-making Chinese food, and Ian challenged his son. "He was doing these vlogs where he would go to restaurants in Chinatown and review noodle places, and I said 'Why don't you do some cooking?' And he said 'That's such a stupid idea, Dad…'"
But Max was intrigued. Already, his vlogs were all about introducing and explaining aspects of Chinese culture – movies, restaurants, snacks – and making food is a key element of Chinese life: cooking food can be as much of a social activity as eating it.

So he started to make videos about cooking, even if "the first couple of videos were very awkward and I wasn't sure about it." The proof of the pudding came when one of those first videos started to get "really good feedback" and pick up viewing numbers.
Cooking was on the menu to stay, but it became central during a certain event which went a different type of viral in 2020.
"Lockdown hit and I couldn't go outside, so making a Chinese dish at home was the only thing I could do," he recalls. "So I was doing loads of cooking videos at home and people seemed to like it, so I just went with it."
Not only that, he learnt, as his proud Dad noted. "You get lots of feedback from the viewers – 'You should cook this one' or 'Don't do it that way, do this.' This engagement was very useful to help you develop your skills."
It also helped Max stay connected to the land where he spent his childhood.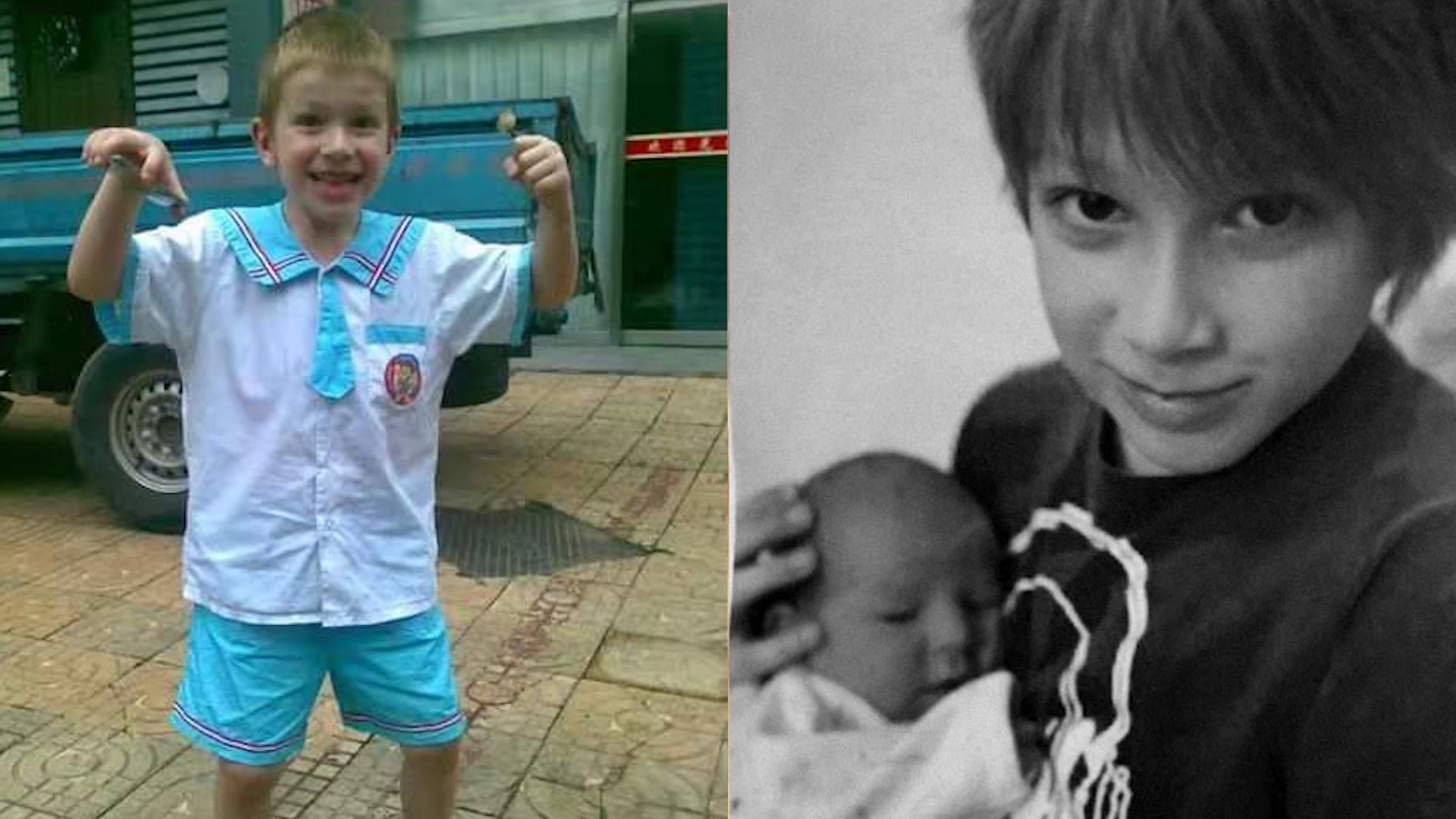 Being 13 is frequently difficult. It can be a time of change, of discomfort, of seeking to fit in. As children become young adults, they can be cruelly focused on perceptions of difference.
Imagine, then, being uprooted from the only country you've ever really known to be transplanted across the world. Further suppose that due to cultural globalization, your accent has definite tinges of yet another country, one you've never even lived in. Such is the spot Max Burns found himself in.
"Moving back to the UK was a huge shock for me – I wasn't prepared for it at all," he admits. "I had an American accent, so that was really weird – 'Why has this British guy got an American accent?'"
Add in the different slang and "a complete new spectrum of social media that I'm not used to," and Max faced communication difficulties even before considering different school customs and perhaps the most crucial thing: a lack of a friend network.
"I didn't know anyone here – it's not like I moved to where my family was and my cousins could introduce me to people," he says. "I moved to a completely new city and had to restart, basically." Understandably, he missed – and continues to miss – his childhood friends, but another absence was also keenly felt.
"I can't get over how much I miss the food because everywhere I lived, you go downstairs and the street is just full of street food, different restaurants. And in the UK there's a lot less of that culture, and I really, really miss that."

He was also downsizing from Beijing (population above 21 million) to Brighton (population 290,000 if you include the contiguous settlement of Hove), granted city status in 2000.
"Moving to a smaller city, almost like a town – that in itself was very different for me," he says. "You could walk from one side of the town to the other in about half an hour. In Beijing you wouldn't even get out of the center if you walked half an hour."
He found solace in his local skate park, developing a new network of friends, and in his burgeoning interest in vlogging. And he immediately found the British to be very polite – almost laughably so.
"One thing that instantly surprised me was how well-mannered everyone was," he laughs. "Everyone said 'please' and 'thank you' after everything."
But some of these conversational niceties left him a little confused. "Another thing about British culture that I found curious was that people say 'You alright?' without needing to know the answer in any form. You pass someone on the street, say 'You alright?' – silence…"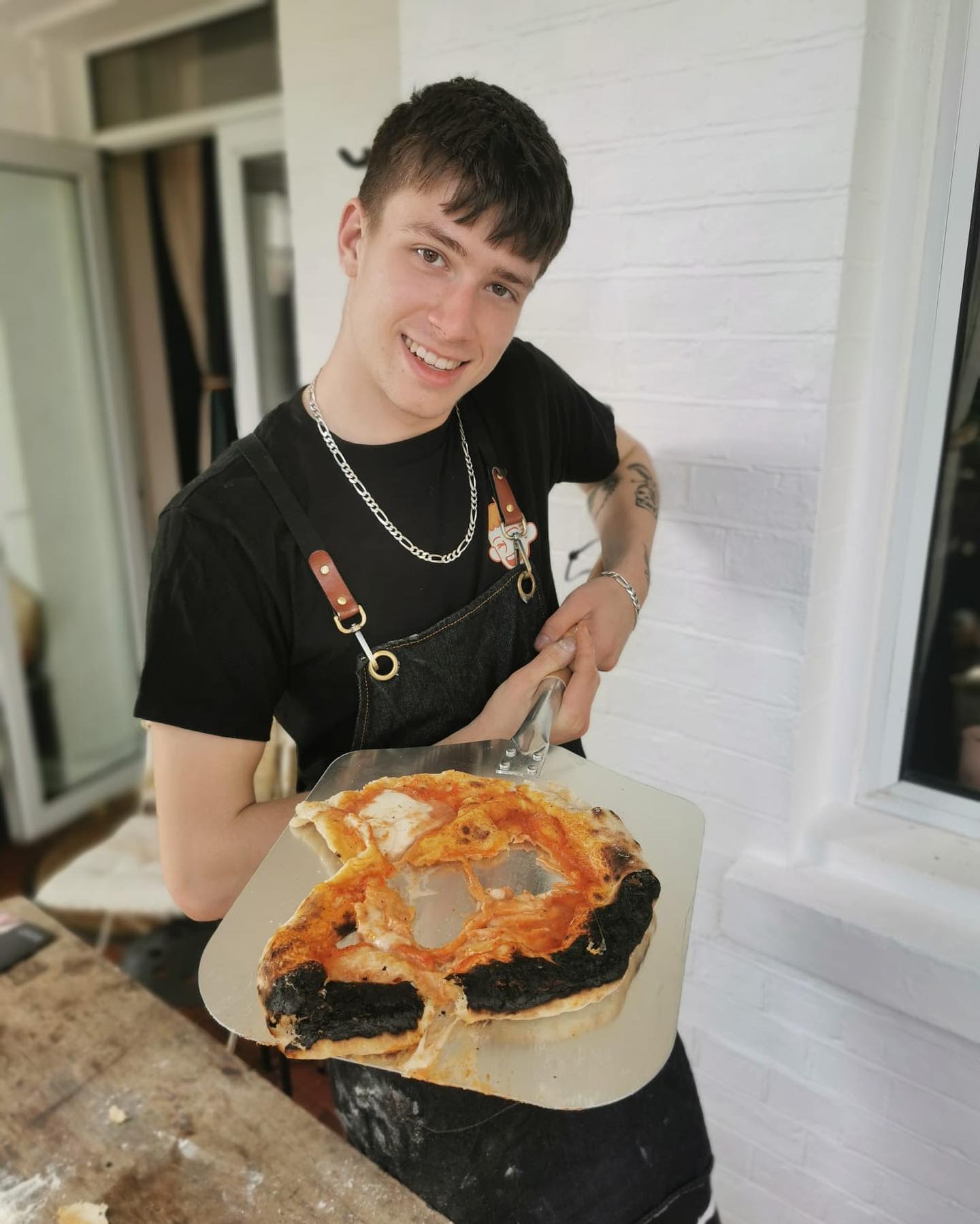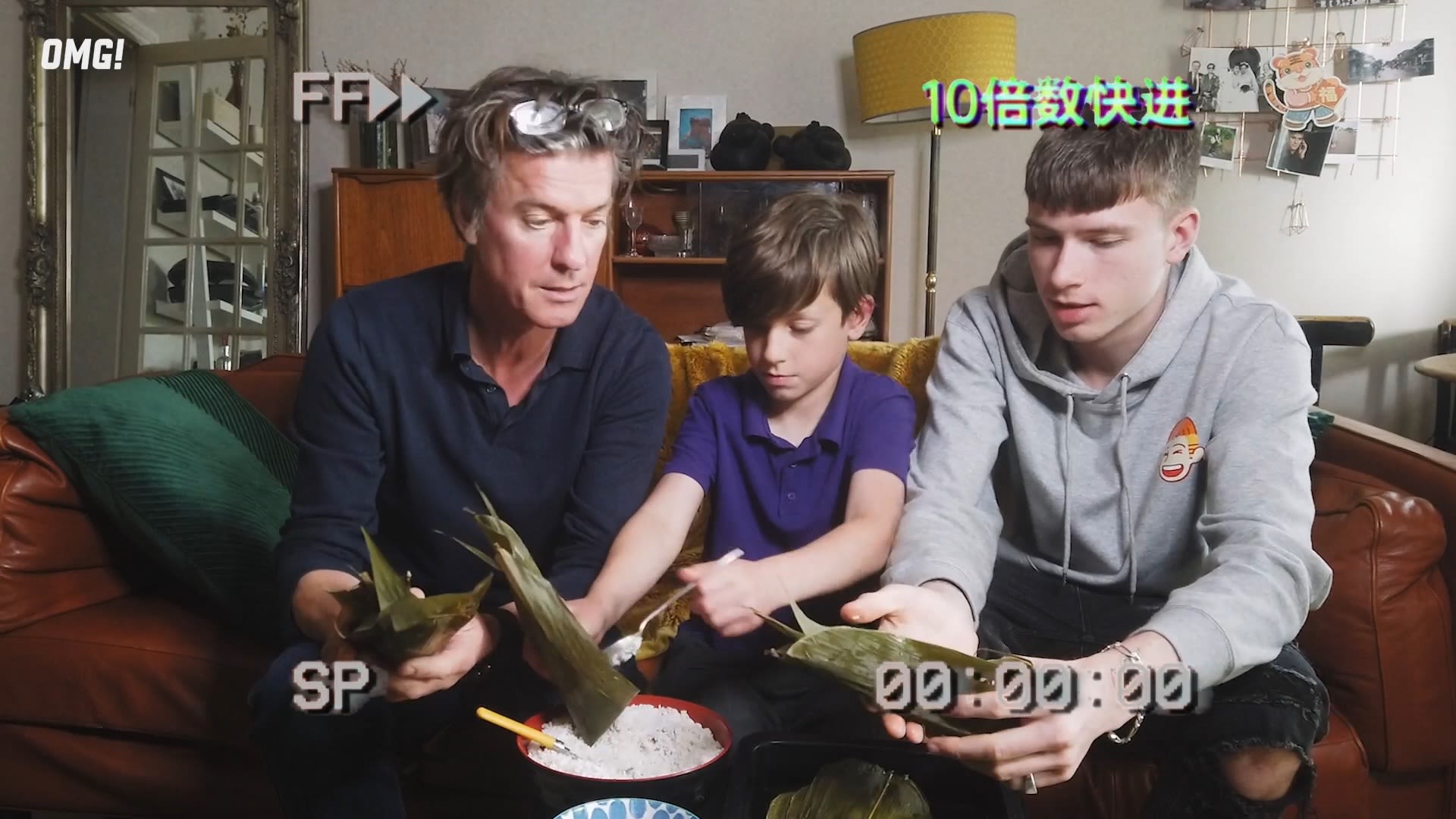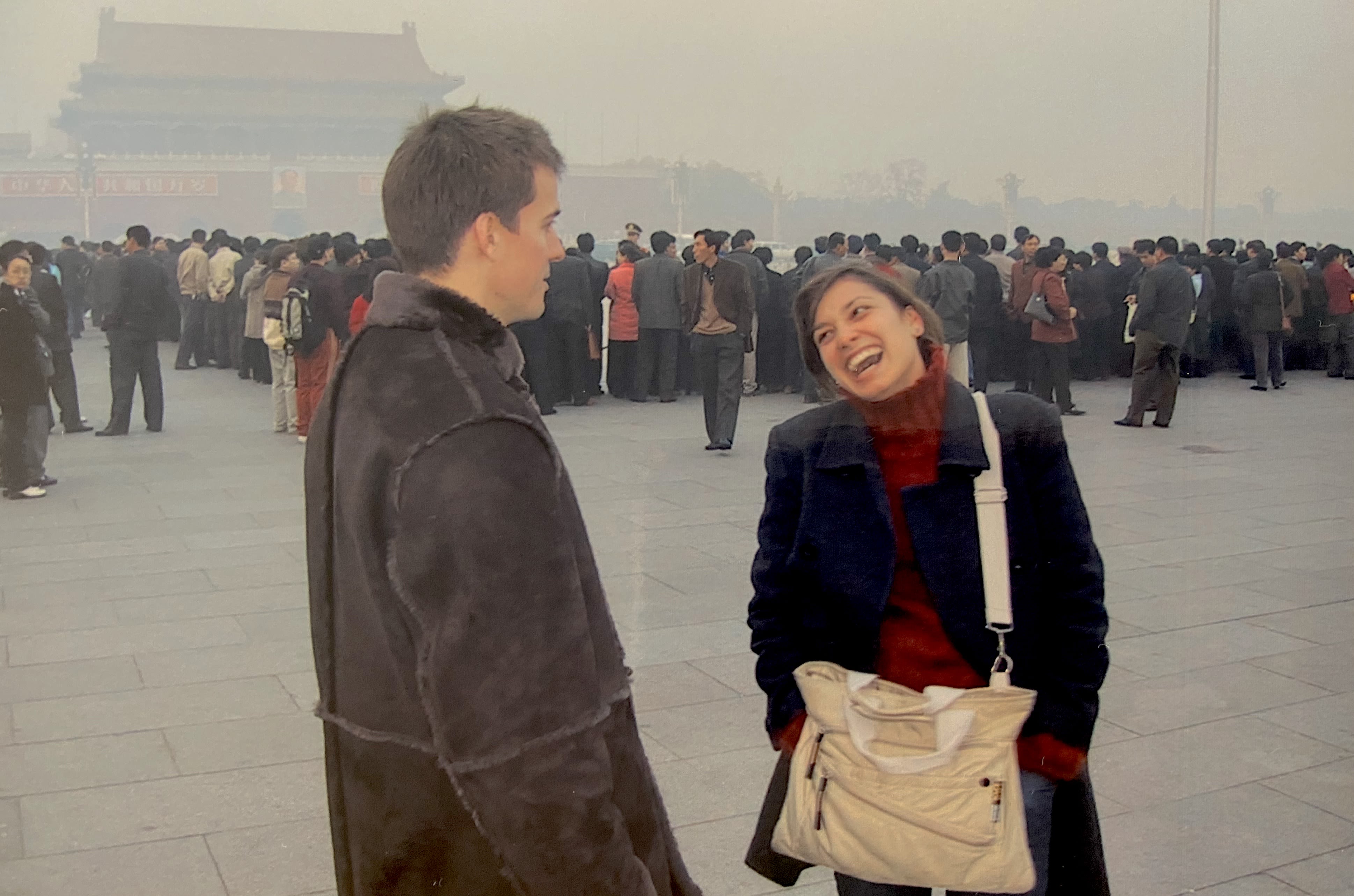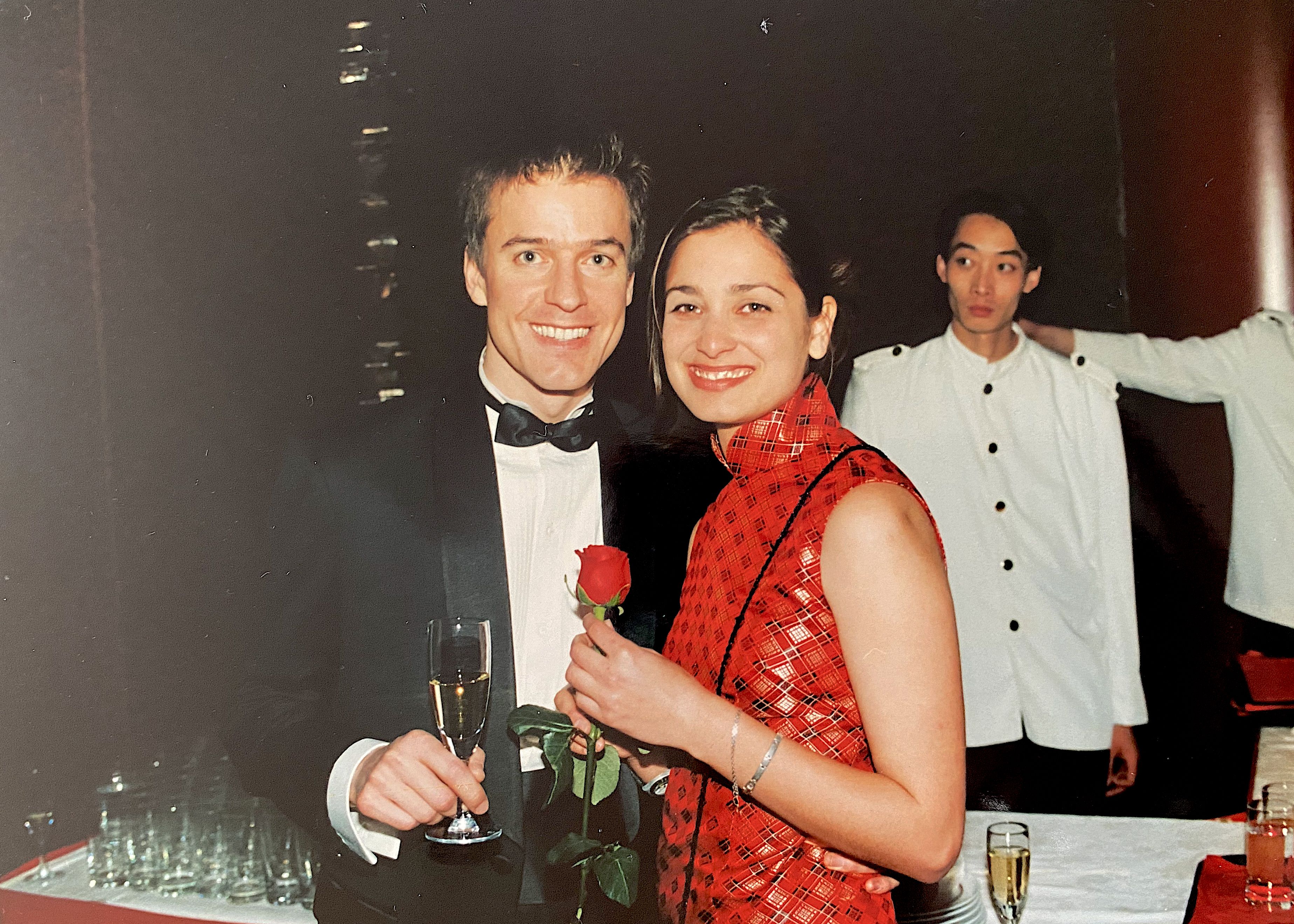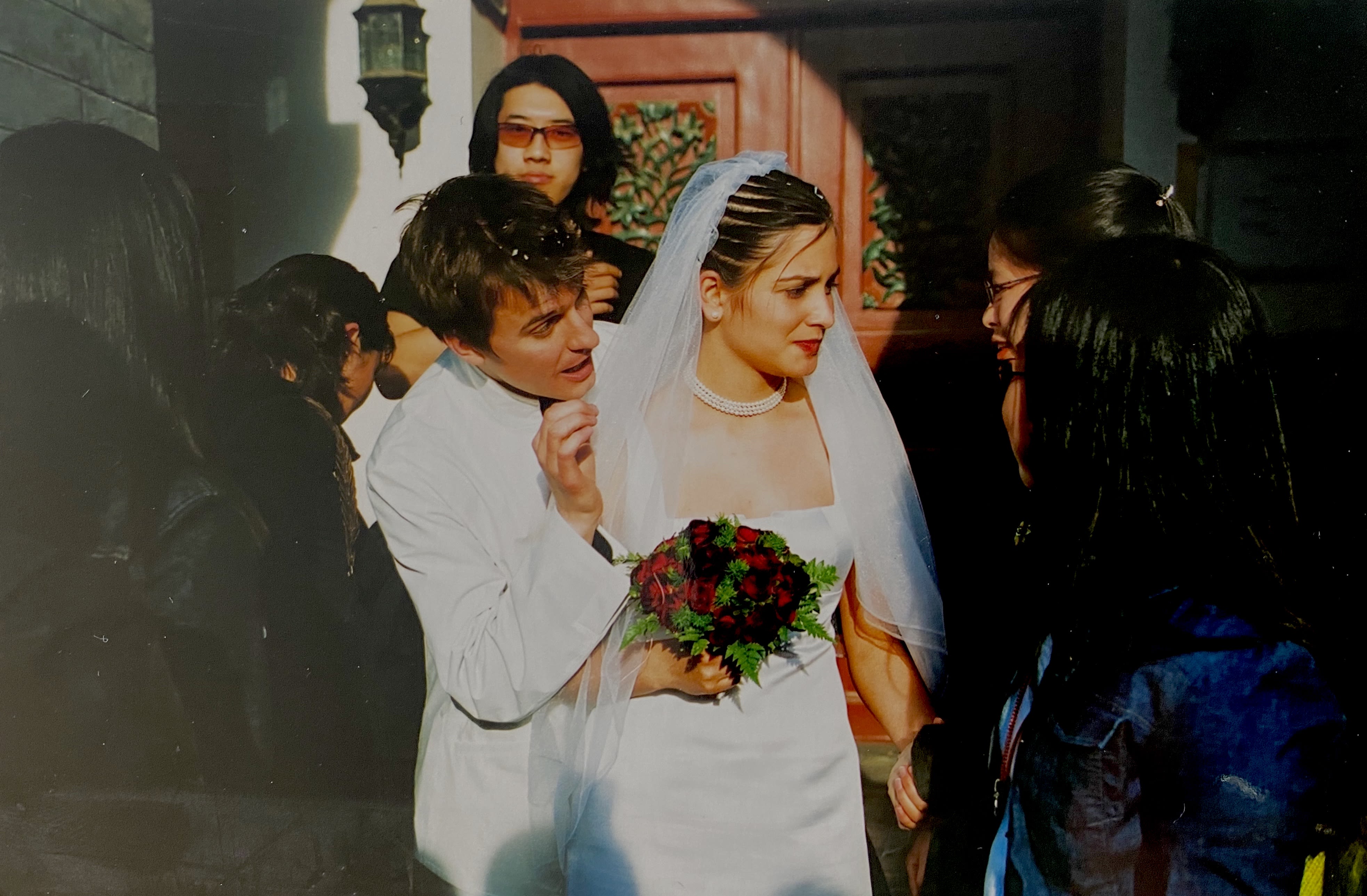 Of course, Max wasn't the first family member to move countries. Were it not for emigration, he wouldn't exist at all.
As noted, Max's mum Teddy is from Bulgaria. She studied Chinese at An'hui University, then met Ian Burns, an engineer from the north-east of England whose job took him around the world.
"I was transferred in September 1994," he recalls. "I was supposed to be there for a short time, six weeks I think, and then I was supposed to transfer from there to America, but I ended up being there for about a year.
"I was in a place called Qingdao in Shandong province, and the company was making measuring equipment, it was a joint venture. It was very, very interesting because there were very few non-Chinese. I think I was one of about six or seven foreigners in the whole city of eight million people."
Ian did make it to the U.S. but returned to China for about a decade, dividing his time between Qingdao, on China's east coast, and Beijing. And during his time in the capital, a certain someone caught his eye – repeatedly.
"It was October 1, China's National Day," he recalls. "I was with my brother and I saw this girl walk past and I thought she looked very pretty. An hour or two later, we started having a coffee, and she sat on the table next to us with some friends.
"That evening we went out for drinks and I saw her for the third time, and she came up and spoke to me. I always say that she was stalking me, but obviously I'm only joking – it was fate."
Romance blossomed and Max came along, followed by younger brother Theo. Ian started a magazine in Qingdao and Beijing, called Red Star, featuring highlights of each city's entertainment and social life. In 2007 he helped set up a music festival with a familiar name: "Music Art Xpo 2007, or MAX 07."
Ian acknowledges that "Music is a great art form to help build bridges between people," and he wasn't constrained to backstage activities. He represented his homeland by paying homage to one of its most universally celebrated cultural exports.
"We did a Beatles tribute band in Qingdao – we were called the Cheatles, the Chinese Beatles," he recalls. And it didn't end there.
"I'd started to sell Burns guitars" – it's an old London musical brand, no relation – "and a guy saw me playing a song. He said, 'Would you join my band, the Beijing Beatles?' I said 'I can't,' but he talked me into it and we did hundreds and hundreds of gigs all over Beijing, Shanghai, Shanggang, Singapore – even Pyongyang in North Korea, which was an experience.
"So I'm Don Lemon in the Beijing Beatles. And we had so much fun because we'd play to packed houses, because everybody just loved to listen to the music of the Beatles."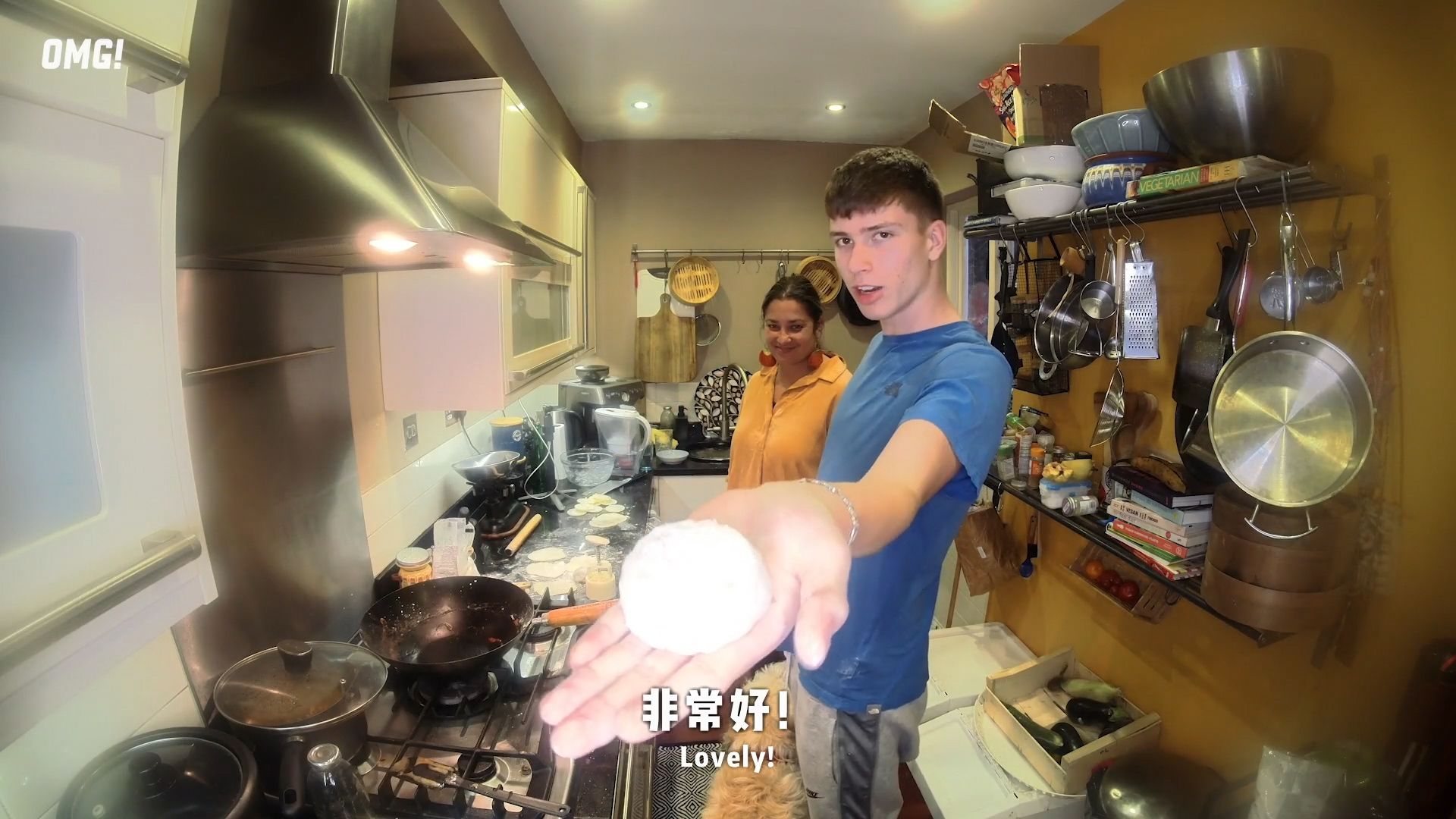 Landing in England, the Burns family suddenly found themselves not only estranged from their adopted culture, but forced to make do with an inferior version of it.
"The view of Chinese food is skewed by Chinese takeaways and Chinese buffets and stuff in the UK," says Max. "A lot of my friends, people I speak to, their view of Chinese food isn't a very authentic view.
"But that's not really their fault: there's not a lot of readily available, super-authentic food in the UK. Even if you go to a Chinese restaurant that does have authentic food and you're English, they'll often give you the English menu, not the proper Chinese menu."
Max has taught himself – and subsequently others – to cook more authentic Chinese food at home instead, but there are still obstacles to overcome.
"The biggest problem with cooking Chinese food at home is not having a strong enough fire," he says. "Often Chinese food is cooked on what looks like a jet turbine, a huge flame – and it's very hard to replicate that at home."

That's not the only problem. "The ingredients are not readily available – not as much as other cuisines. You have to go to a specialized Chinese supermarket – and oftentimes importing those ingredients makes the price very high, so cooking Chinese food at home can be quite costly."
Even so, Max continues his mission to teach the world to understand each other's backgrounds: "I'm just trying to share Chinese or British culture with Chinese and British people, and create a cultural bridge between them."
That comes from his own experience of mixed heritage, one raised every time he meets new people. "When people ask me where I'm from, I find it hard to answer because of growing up in China and now living in the UK, but also being from Bulgaria," he says. "When I was younger I used to say I'm half-Chinese, half-Bulgarian, half-British – so I've always felt a bit like a global citizen."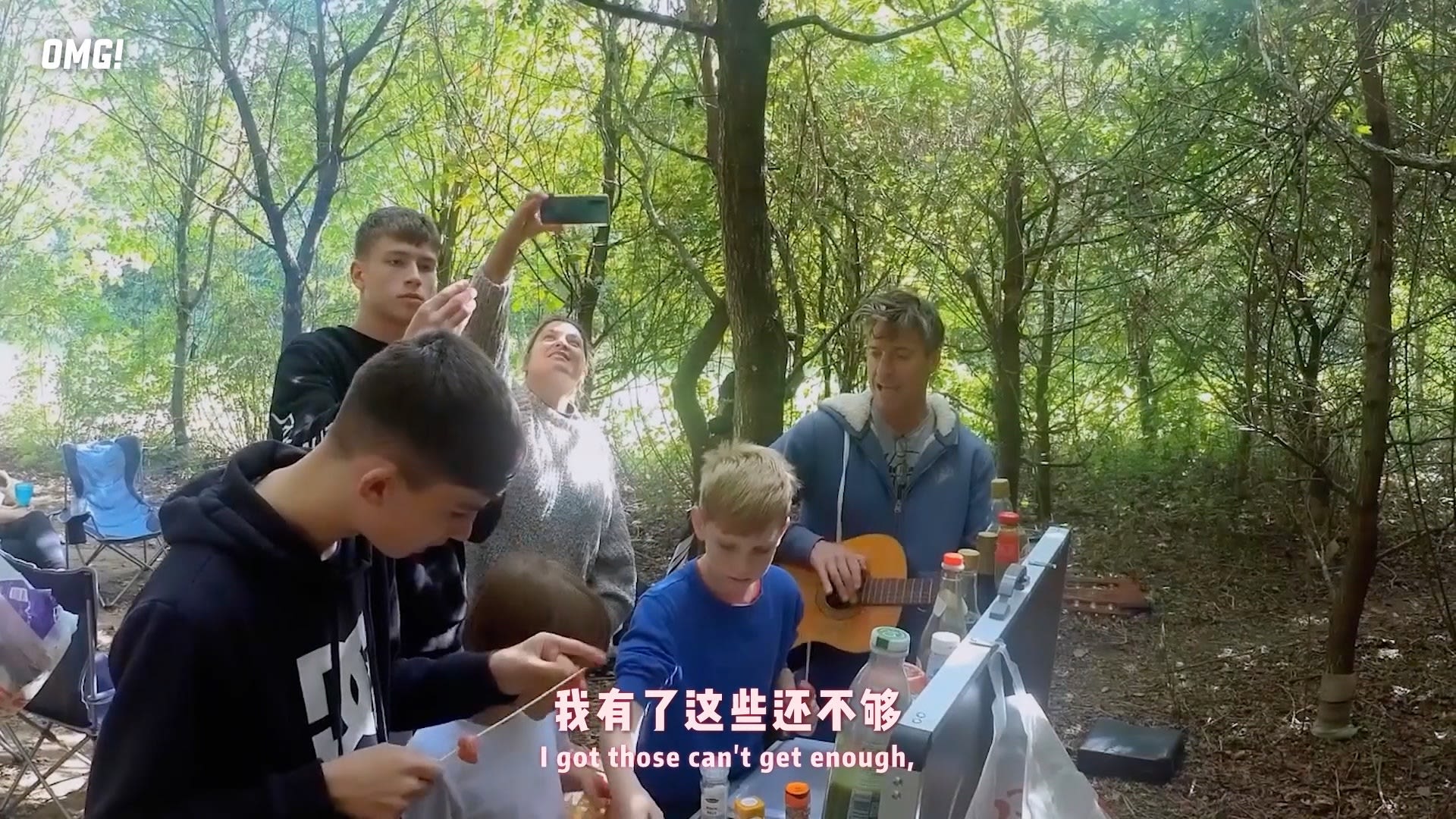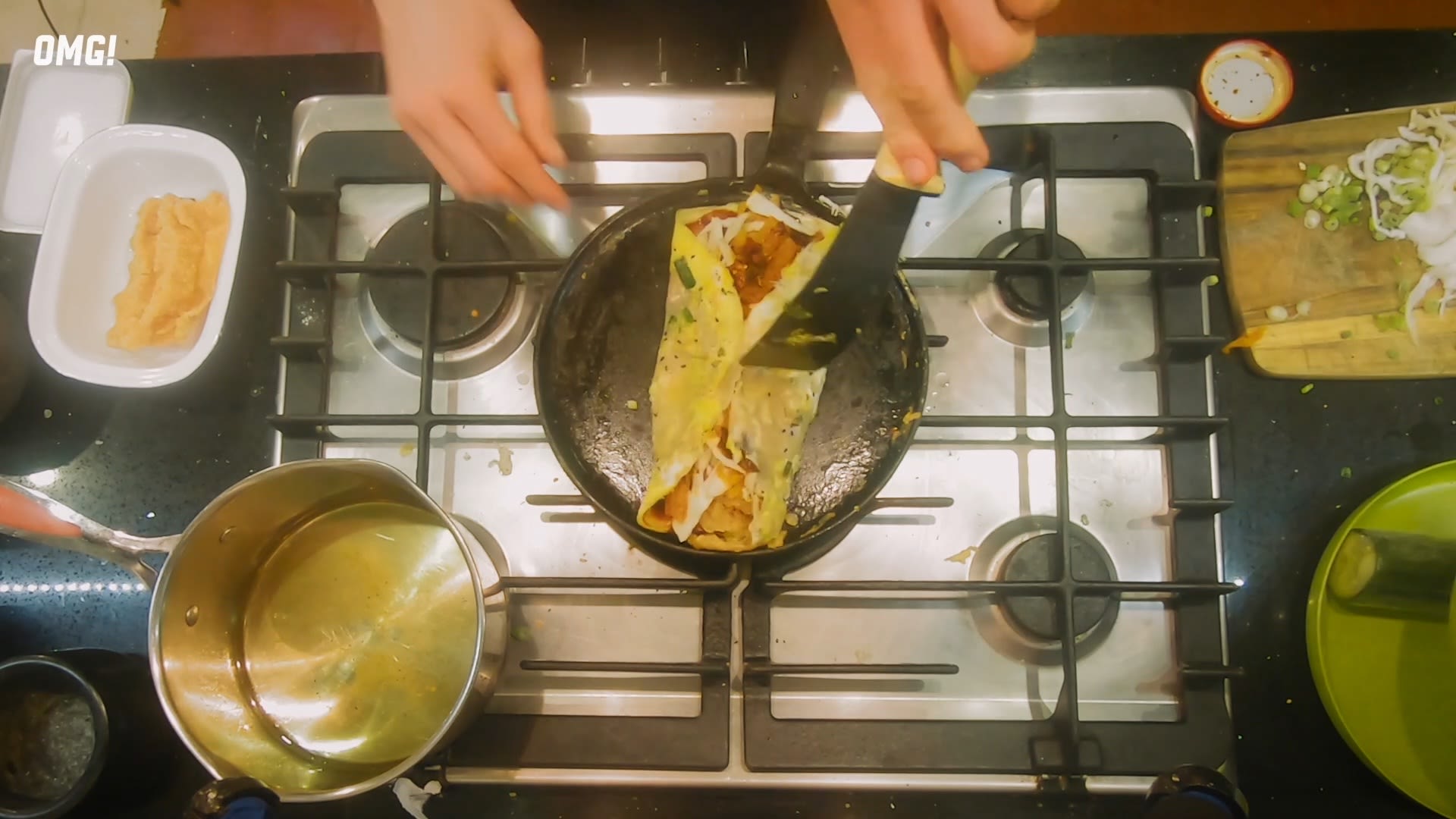 The four major Chinese cuisines
In few cases can you safely say size matters, but when it comes to options of cuisines, a country's size can usually offer some hints as to what to expect. In the case of China, the theory certainly stands.
The vast expanse of China fosters a wide array of climates and topographies; these, together with different traditions and cultural heritages, have given rise to various local cuisines and cooking styles across the country.
There's no one agreed definition on how many cuisines can be found in China – the common belief is that each region and ethnicity has something special to itself. But most people would agree that there are four culinary traditions that hold the respect of all food critics in China. These are broad-brush cooking styles that define traditional hubs where China's civilizations evolved.
Shandong cuisine
(in Chinese: Lu Cai)
The oldest of the four major cuisines, from Confucius's home province – a major agricultural producer with abundant harvests from land and sea.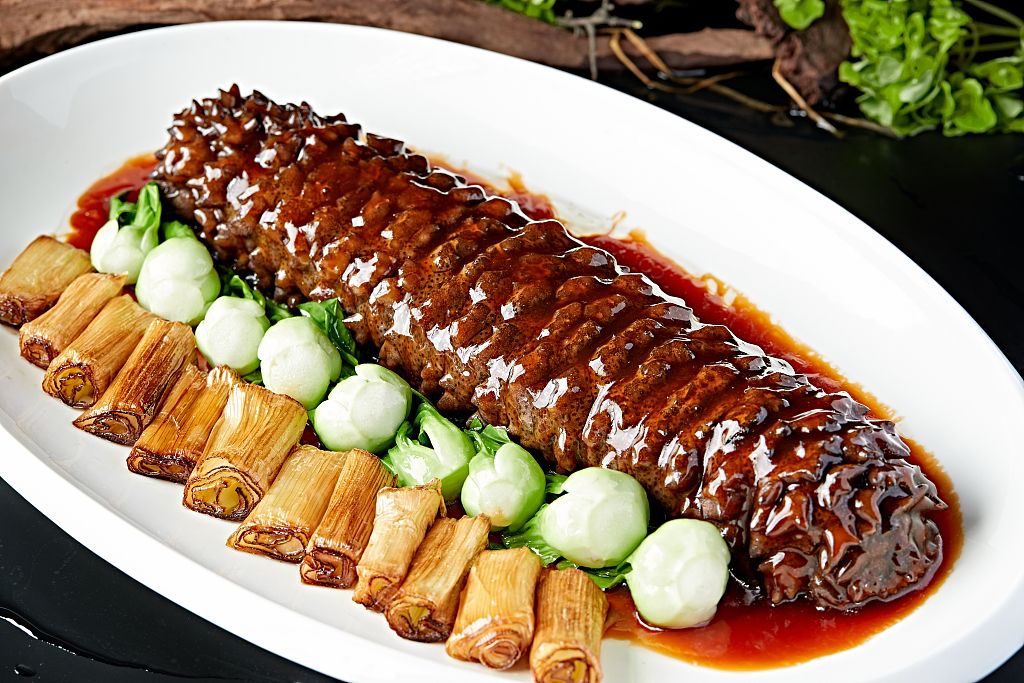 Shandong cuisine is known for its light aroma, freshness and rich taste – and for highlighting the original flavors of the ingredients, particularly spring onion. Dishes in the peninsular region tend to feature seafood, whereas in the interior, soup is prevalent.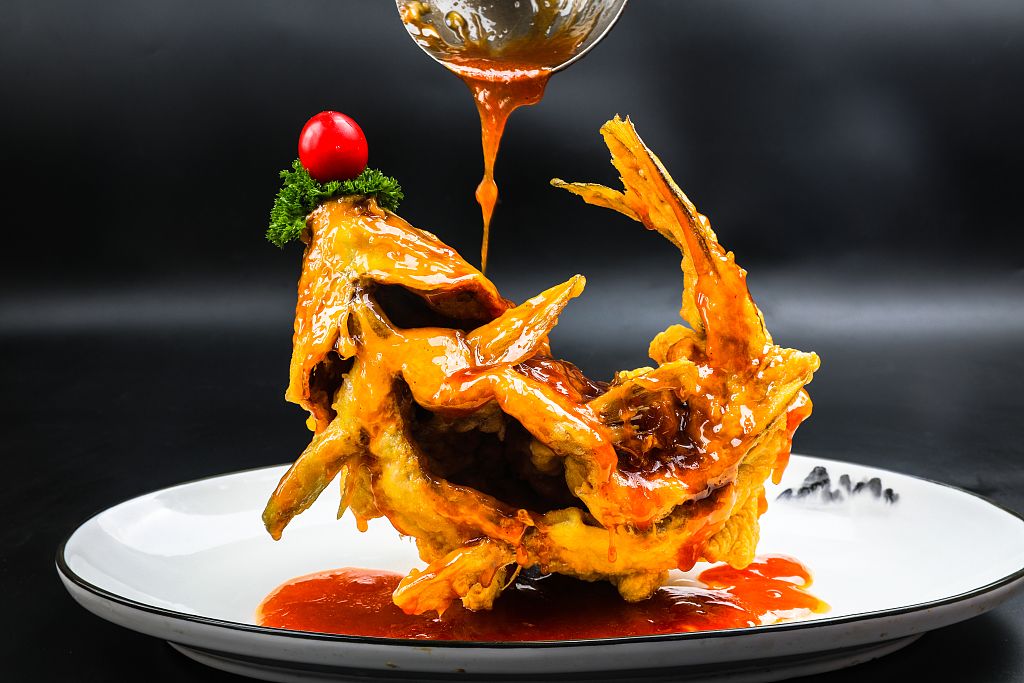 Sichuan cuisine
(In Chinese: Chuan Cai)
Renowned for its bold use of garlic and chili peppers – plus the famous Sichuan pepper, which isn't actually closely related to either chili peppers or black pepper; instead of heat, it produces a tingle on the tongue.
Sichuan cuisine is pungent and spicy, but addictive once you get past the spicy threshold. It's believed locals eat chilies to sweat and cope with the high humidity in this interior region, which is home to the giant panda.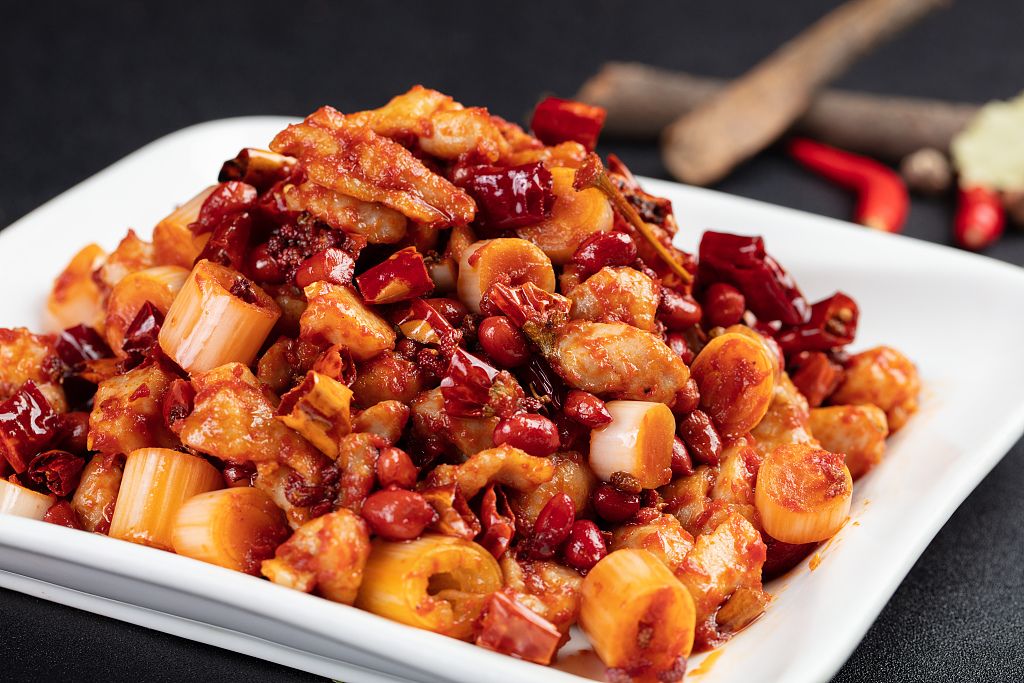 DID YOU KNOW? Scientists at University College London's Institute of Cognitive Neuroscience found the frequency of the tongue-tingling induced by Sichuan peppers is consistently around 50 Hertz – the same frequency as the electricity current in most global households.
Cantonese Cuisine
(In Chinese: Yue Cai)
The cooking style in Guangdong province and its surrounding regions in the Pearl River Delta. Most of the early 'Chinese' restaurants and takeaways in other countries were Cantonese, leading to the misconception that it is the sole Chinese cuisine.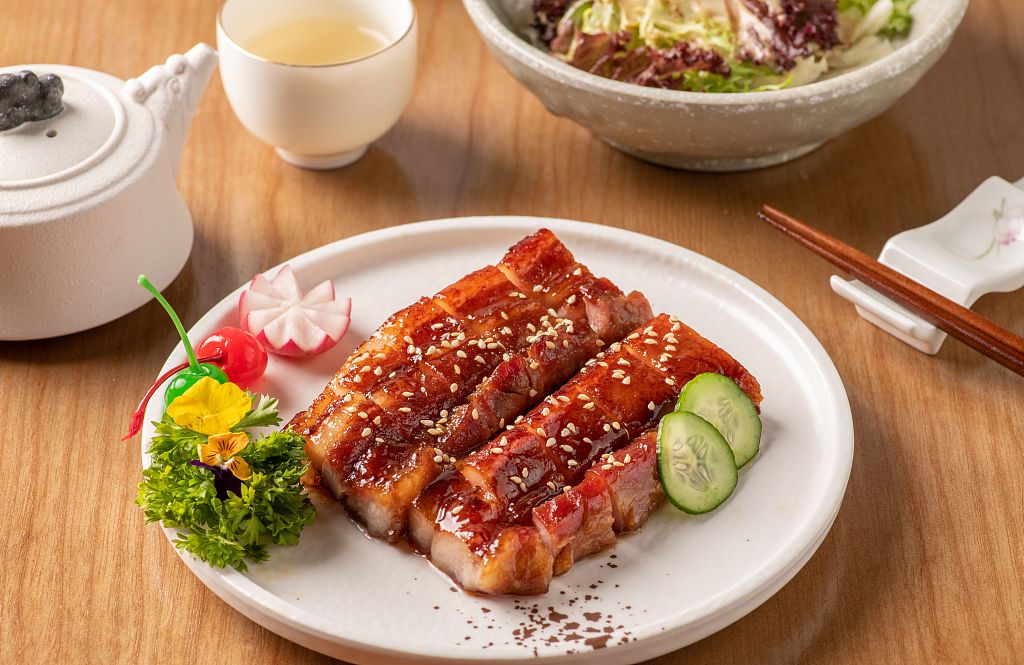 Cantonese cuisine features elaborate cooking and preparation to make dishes that are fresh but not bland, delicate but not boring, oily but not greasy.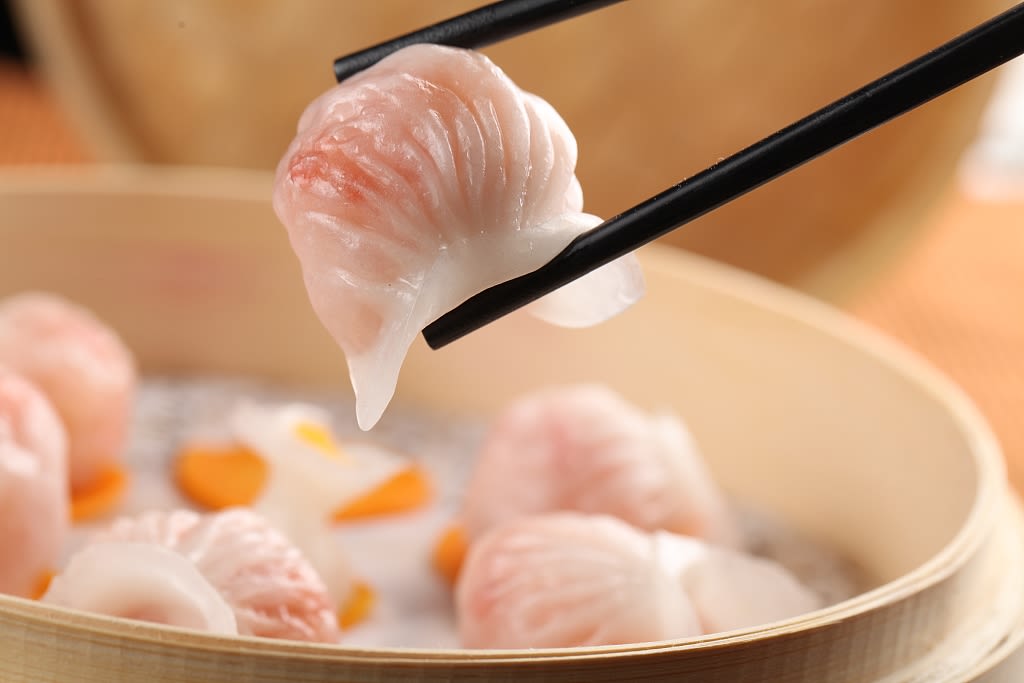 Huaiyang Cuisine
(In Chinese: Huaiyang Cai)
The traditional cooking style in Jiangsu province, in particular from the cities of Huang'an, Yangzhou and Nanjing.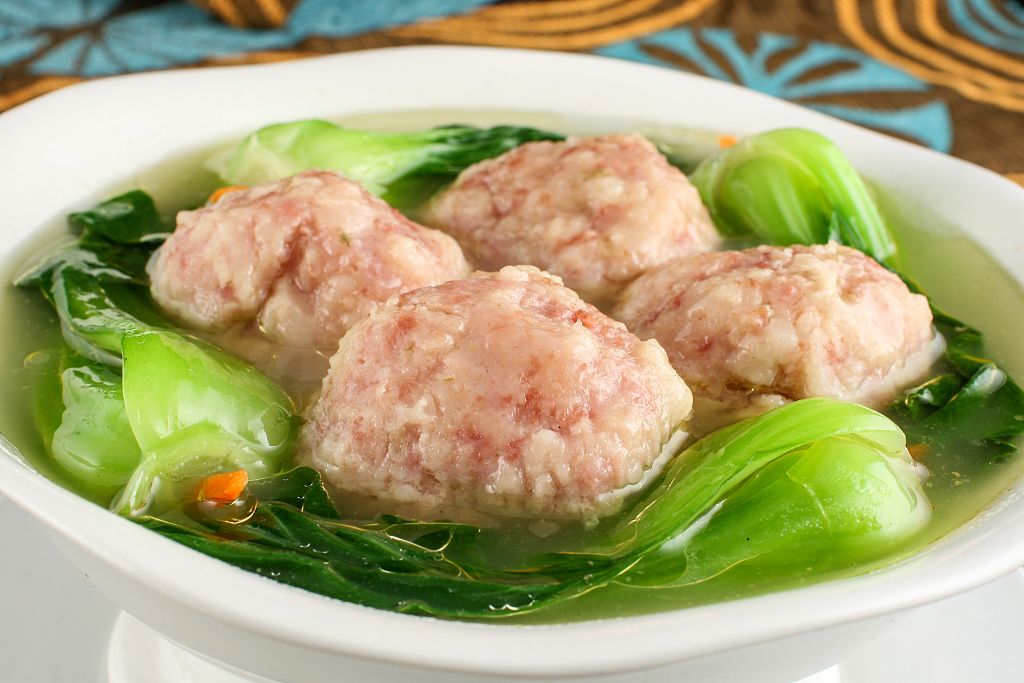 It features nutritious food, including slow-cooked dishes and stews, and is known for being exquisitely displayed.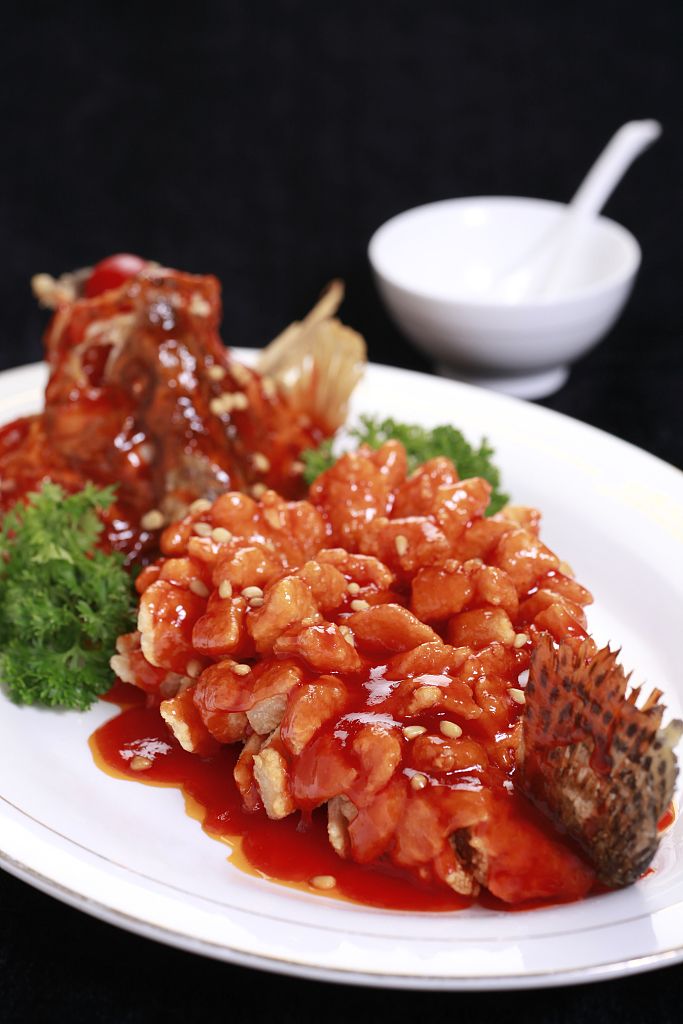 Other famous Chinese dishes
While most people agree with this classification of the four major cooking styles, others will point out that there are eight or even more different types of cuisine in China. After all, regions like Xinjiang, Shaanxi, and the northeast provinces have their local dishes, which have won national and even international acclaim.
Furthermore, as more international cooking styles gain footholds in China, Chinese dishes are getting more global in their serving styles – but at the same time seeking to maintain their traditional appeal.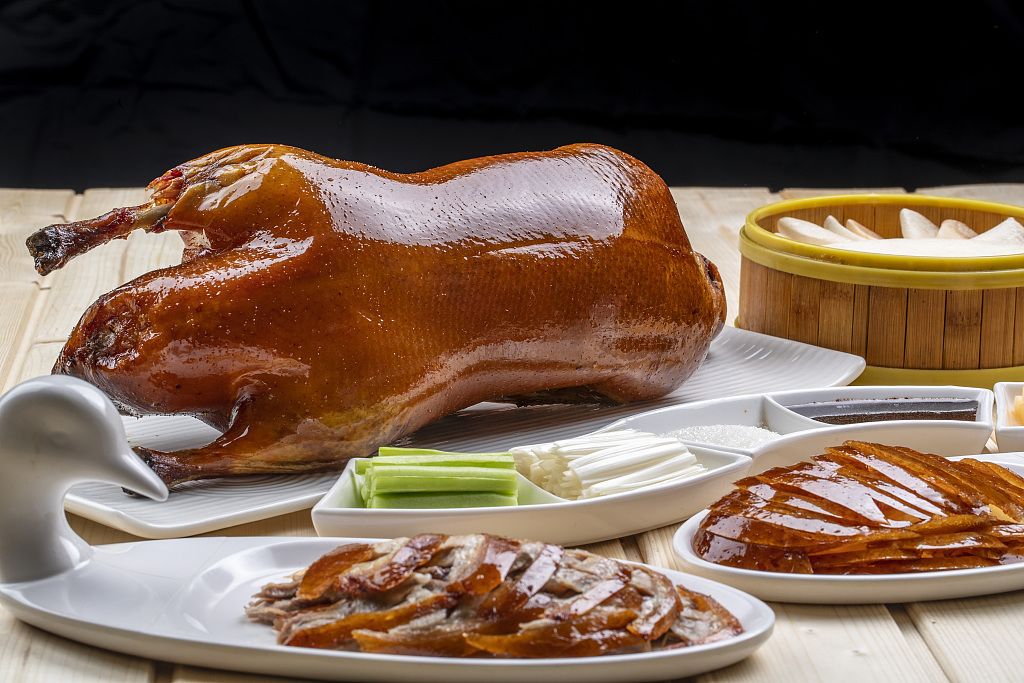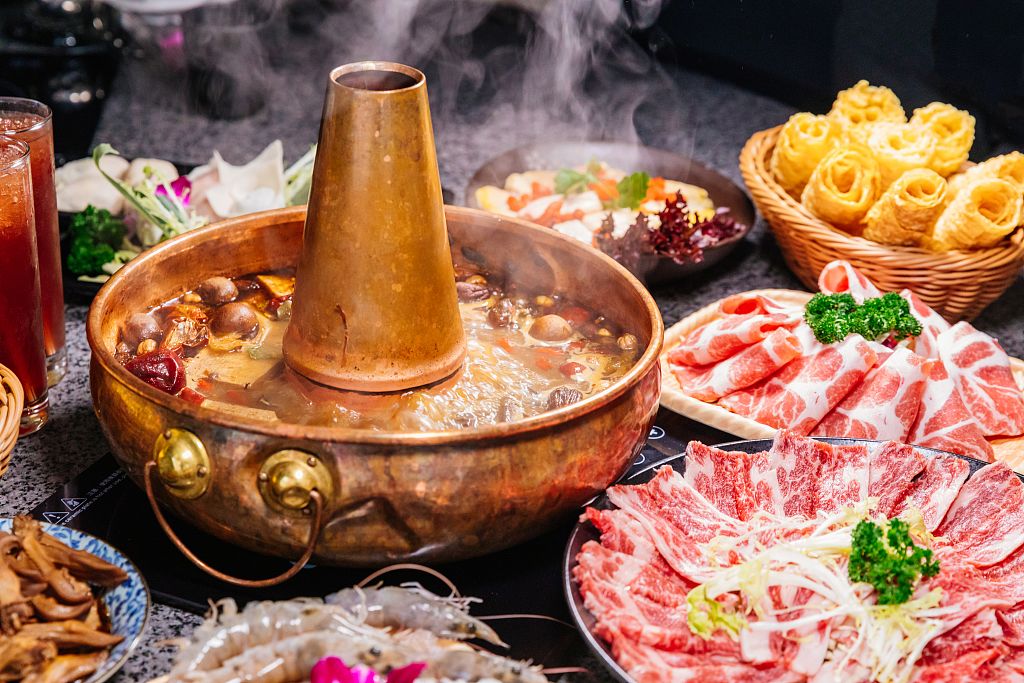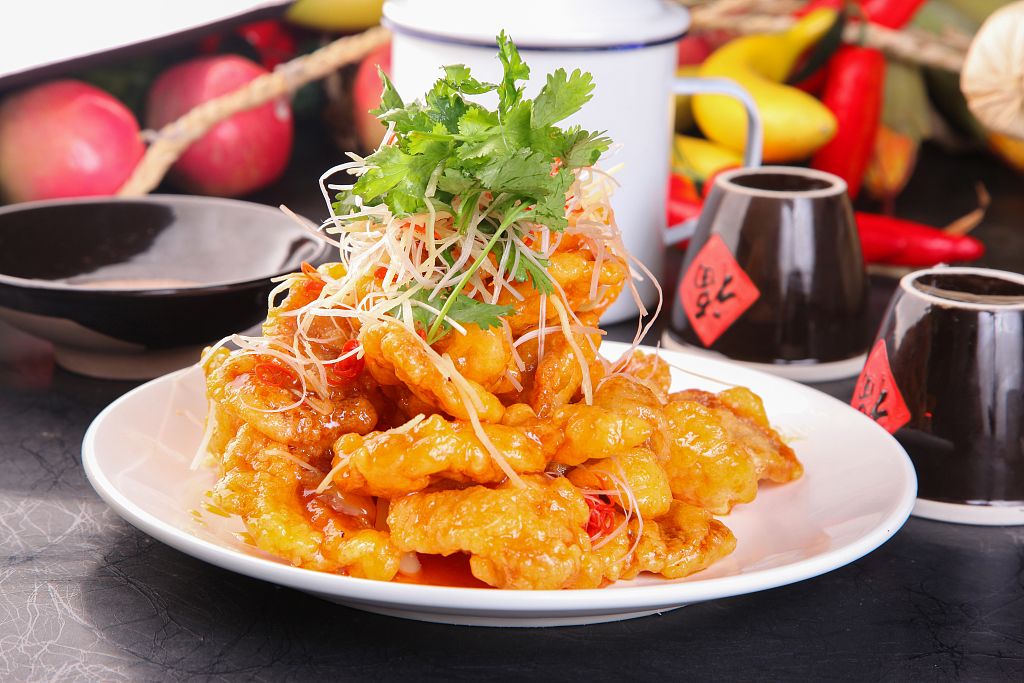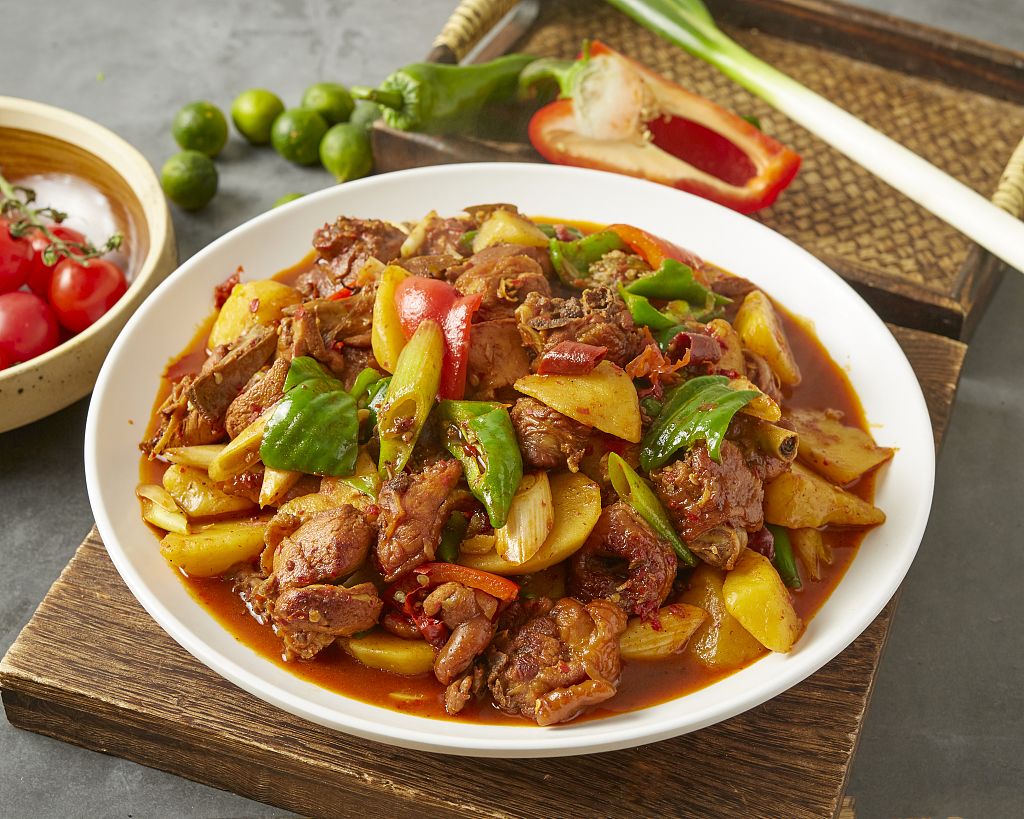 In common with many of his fellow Bridge Builders, from Michael Wood to Alex Hua Tian, Max acknowledges the vital importance of food in creating mutual comprehension and trust. "For cross-cultural understanding, I think food is a really good place to start because it's one of the most accessible ways to share culture.
"Through food, you can learn a lot about a country's culture," he reasons. "Through English food, you can learn a lot about how international we are; with Chinese food, you can learn how national it is. Even though there are so many areas of China, and everywhere you go is completely different, each place is very true to being Chinese –which is the polar opposite of the UK, where the UK kind of adopts a lot of other cultures into their cuisine."
Max's food journey has taught him much more than how to wield a wok. He admits he's learnt "attention to detail" and "being open to trying new things – especially with Chinese foods. On a journey of learning Chinese food, you definitely have to be open to new things – you're not going to get very far."
That's because, Max believes, many outsiders underestimate the complexity of China. "What's often misunderstood about China is the vastness of the culture and the food, the different cuisines – I mean, there's 56 ethnicities within China, so within each one there is a completely different culture and different food.
"The West or British people don't tend to think of China as such a multicultural place – they just think of China as 'Chinese food.' But I hope to spread more awareness about all the different cultures in China."
This doesn't have to mean browbeating people from a soapbox. "Often when I'm eating with friends, without even realizing it I'm sharing Chinese culture because I'm cooking Chinese food for them, or I'm taking them to my favorite Chinese restaurant. I'm spreading the culture.
"I think there's a lot to understand within both cultures, and I'm definitely trying to push each culture more."
Where this mission will end, Max can only guess – he is, after all, still only a teenager. But, he readily admits, "I've got a plan."
"I would love to do a travel food show throughout China," he says. "Maybe not just on social media platforms, but hopefully maybe on TV.
"But down the line, I would love to run my own restaurants. I think that's the ultimate goal for me."
Just don't expect the 'Chinese food' there to be inauthentic or disappointing…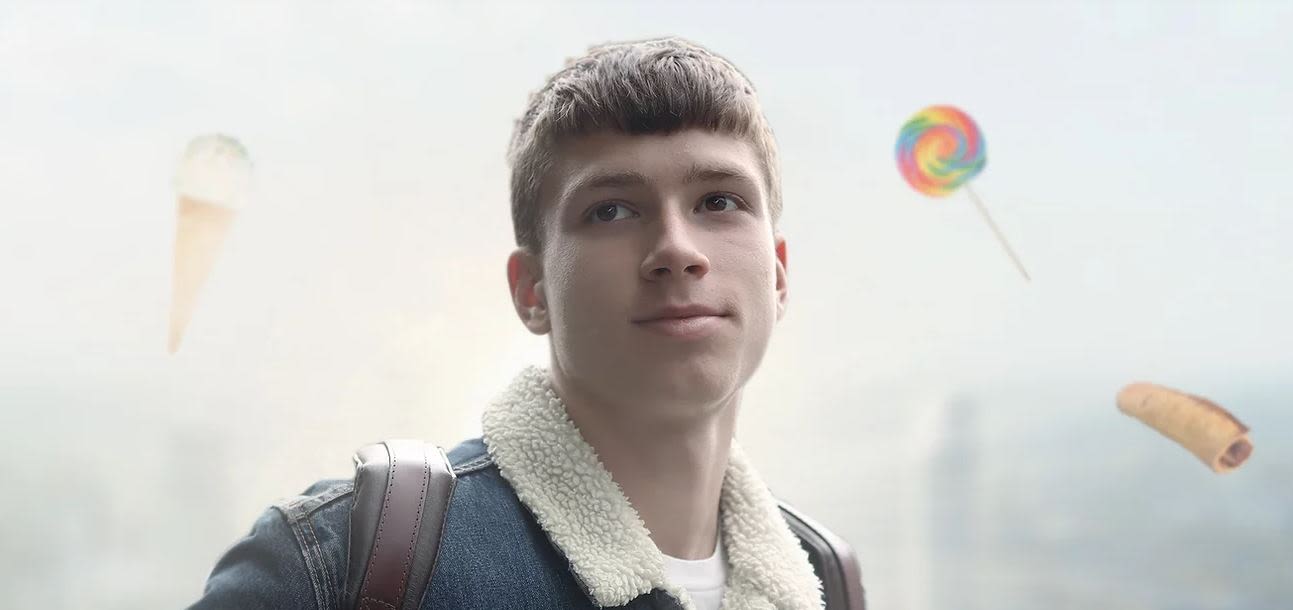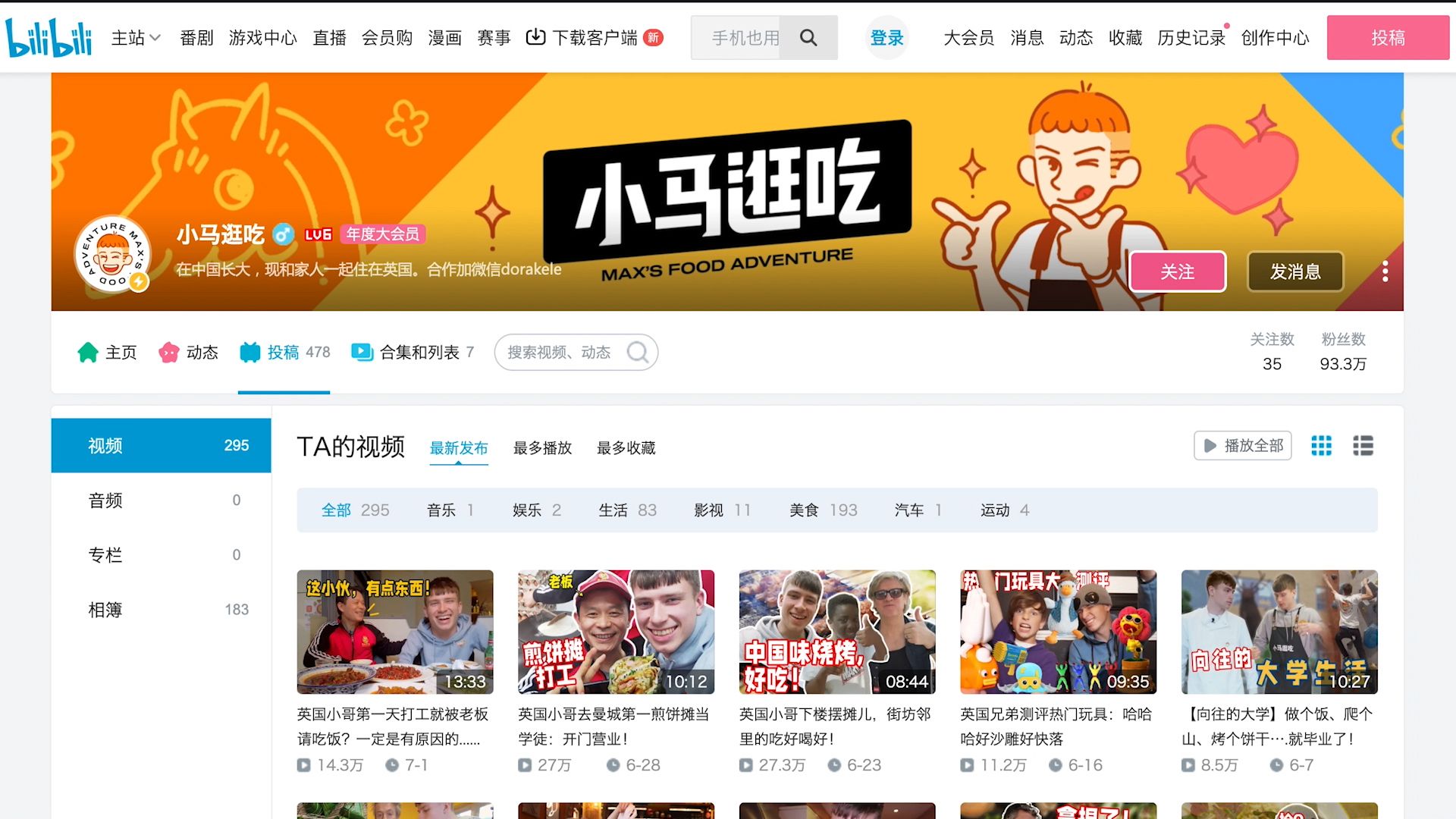 Credits
Editors

Sun Lan, Elizabeth Mearns,


Chief Editor

Guo Chun


Writer

Gary Parkinson


Producers

Sun Lan, Elizabeth Mearns


Animation

James Sandifer


Videos

Sam Cordell


Food photography

VCG