Creative solutions
Innovative ways to reuse and recycle help ease the waste burden
Vienna's new incinerator includes a shop: Why burn what we can reuse? /Christian Houdek
Vienna's new incinerator includes a shop: Why burn what we can reuse? /Christian Houdek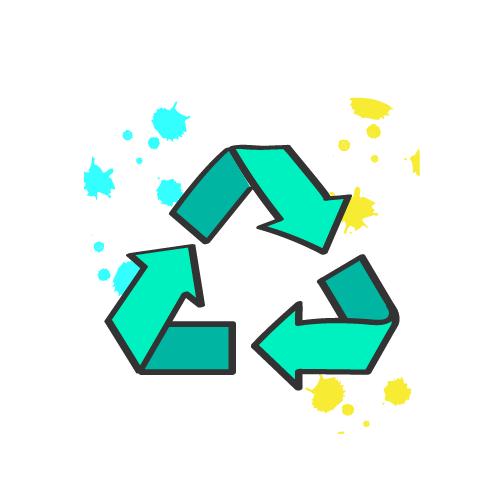 We should all strive to recycle more, but that shouldn't be our highest aim.
The European Union's waste policy is based on the principles of the Waste Hierarchy, and recycling is only the third-best option. At the top is prevention – reducing the amount of waste we create at all, whether it's then processed by incineration, landfill or recycling.
Prevention requires goodwill from consumers (without whose purchases, production would tail off) and governments (for instance, banning unnecessary packaging).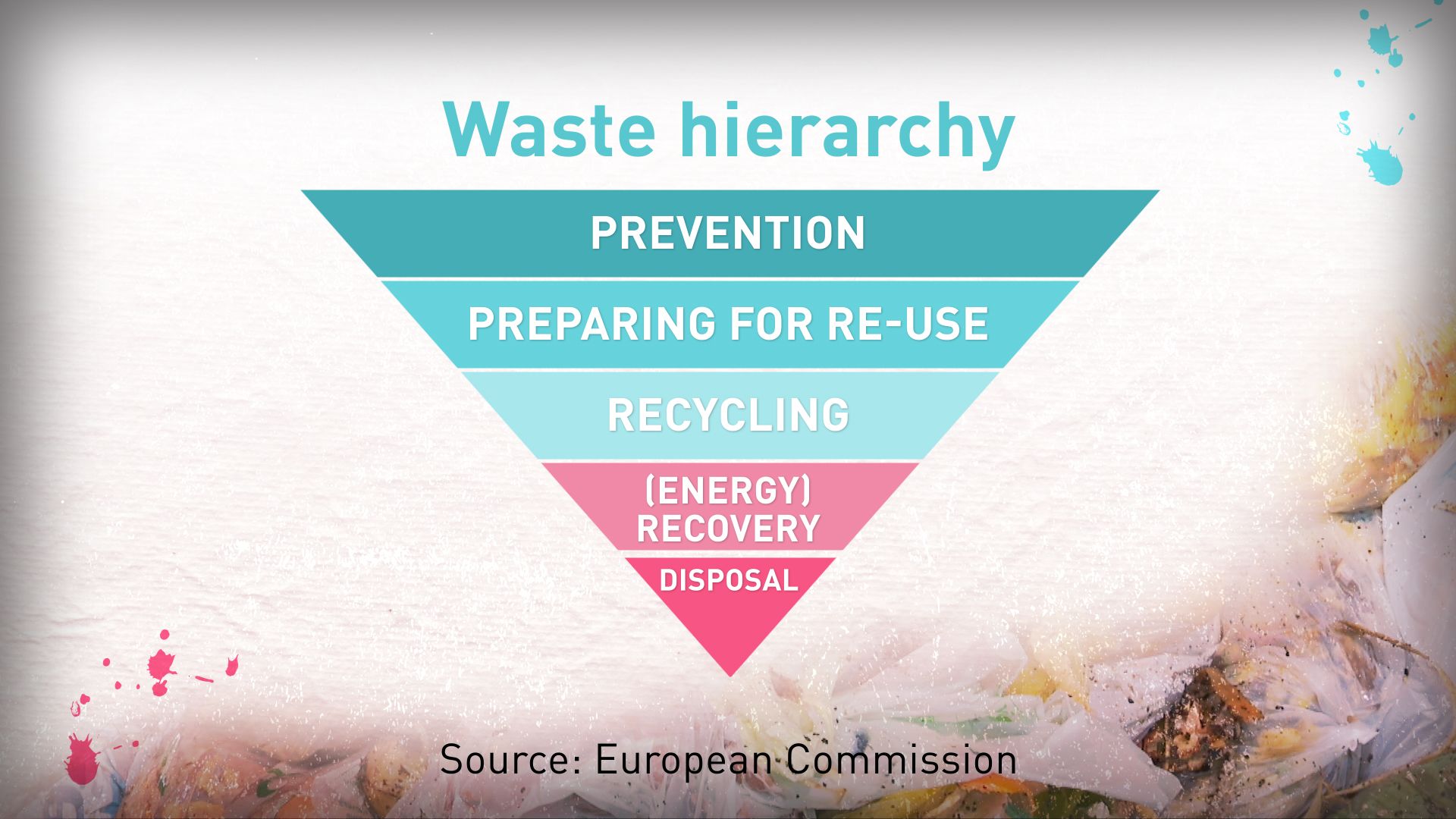 The second level of the waste hierarchy, reuse, can be activated at a more individual level, with bursts of brilliant innovation.
A growing number of people around the world are investigating innovative ways to reuse materials and to ease the waste-disposal burden – so let's look at some good-news stories which illustrate humankind's eco-friendly determination.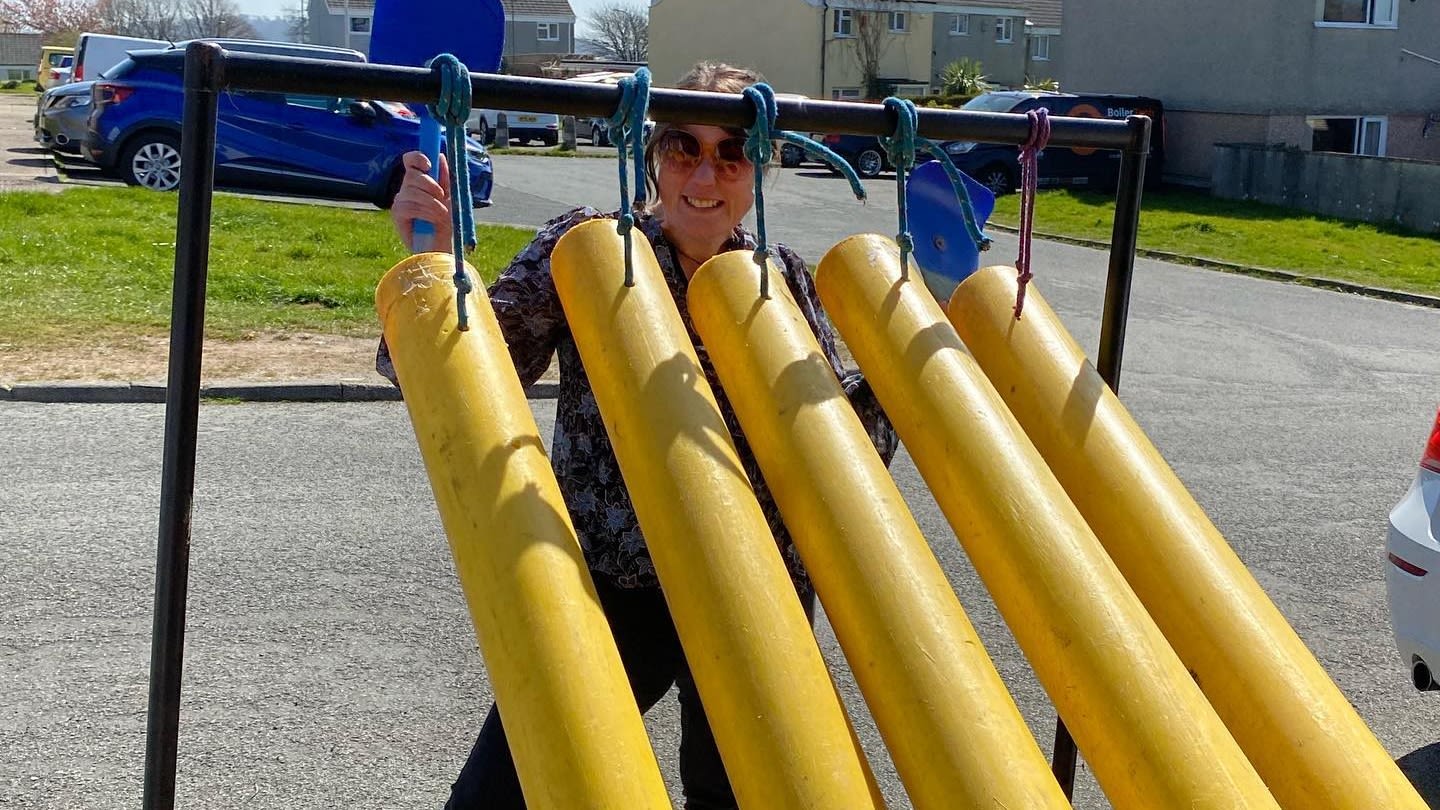 Music from gas pipes, not bagpipes.
Music from gas pipes, not bagpipes.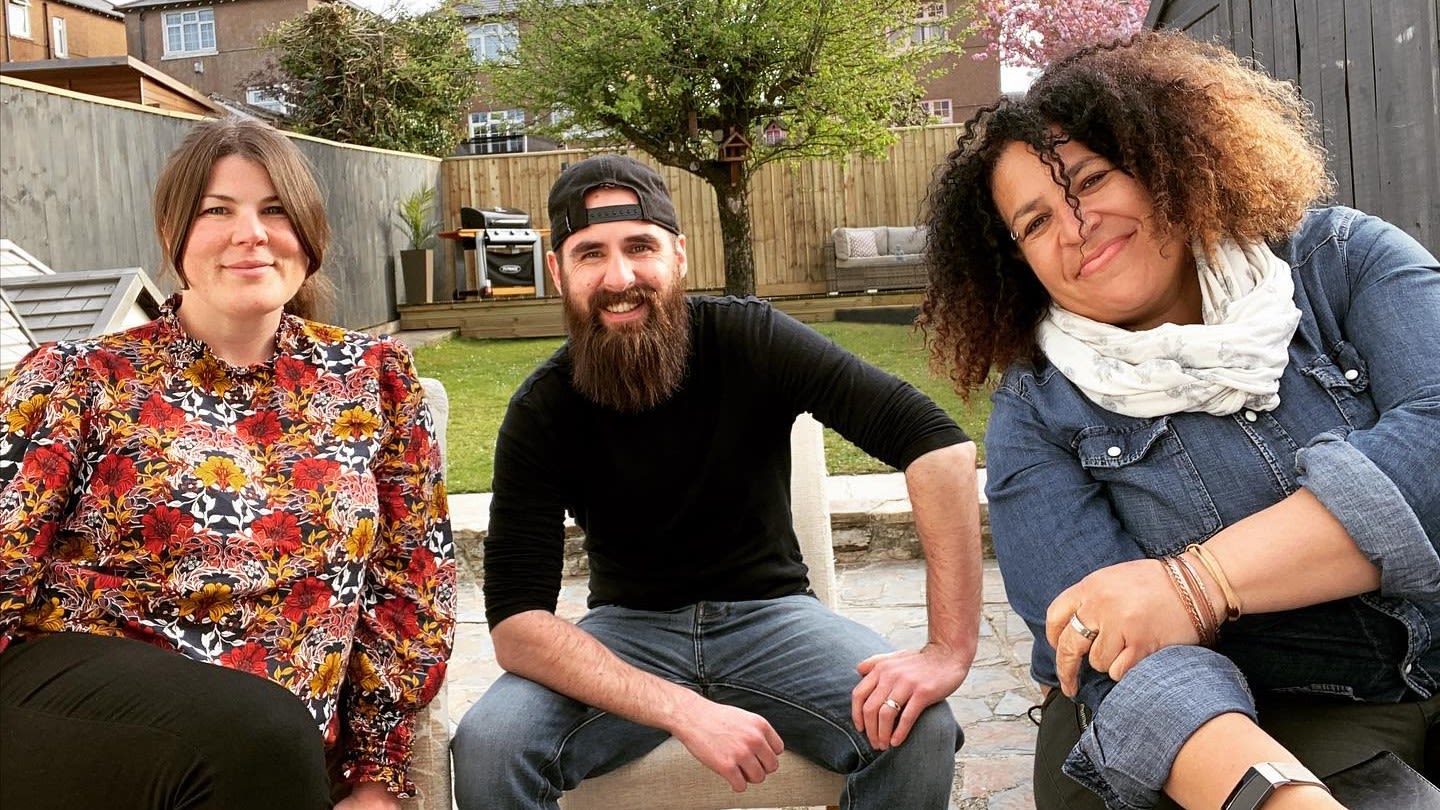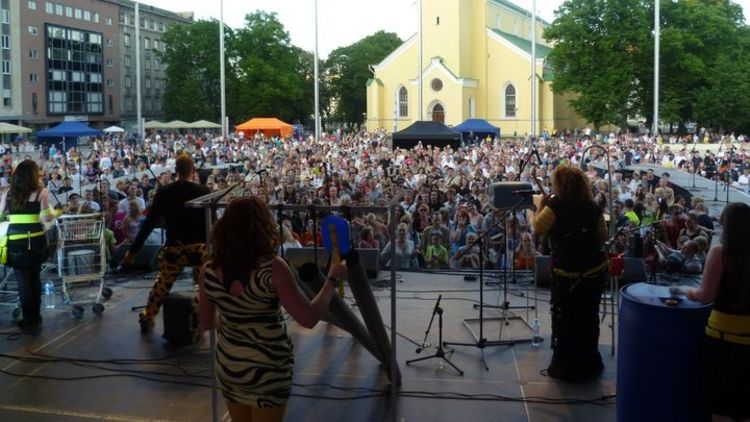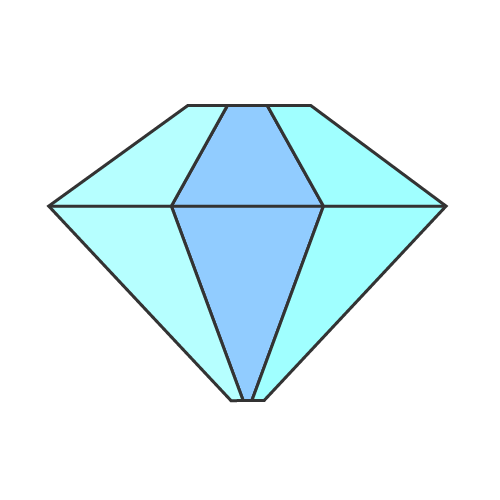 If creating art is a process of bringing to life things that others cannot imagine, then you'll find no better example than Weapons of Sound. 
This 10-piece ensemble makes music from the things you'd find in the garbage – and it's the music you may have heard playing in our Trash or Treasure videos and podcasts. 
The project started back in 1993 after an evidently inspirational youth-club workshop in Plymouth, UK – and the band members explain how they've made tunes from trash ever since. 
"We have gas pipes which are cut to various lengths, to pentatonic scale," explains frontwoman Hannah. "We hit them on the end and they kind of give us the tune of our songs."
Weapons of Sound's musicians use everything including the kitchen sink – literally. "If you flip it upside down and bend down the two draining boards at either side," explains Hannah's colleague Kris, "you get this unique natural-sounding drum, which kind of emulates a snare drum on a drum kit."
"Pick something up, reuse it, rethink about something for a different kind of purpose."
If the idea sounds insane, the music sounds infectious – driving rhythms which transcend the instruments' origin and transport the audience into joyous dancing. "When it's all set up and we start our performance," smiles Kris, "the transition of the audience from confusion to amazement that this kind of music and tonality is coming out of, frankly, recycled junk is a lovely moment."
And it's worked: the band has been busy for nearly 20 years. "We've played lots of different places," says Hannah, "from community fares and fêtes, to environmental launches, to Buckingham Palace to opening the Commonwealth Games."
There is also a deeper message which is seldom lost on their audience, says Hannah, combining recycling with creativity. "Why junk? The possibilities literally are endless," she says. "Everything's widely available, anybody can do it. Pick something up, reuse it, rethink about something for a different kind of purpose. Make music, be in a band – get involved."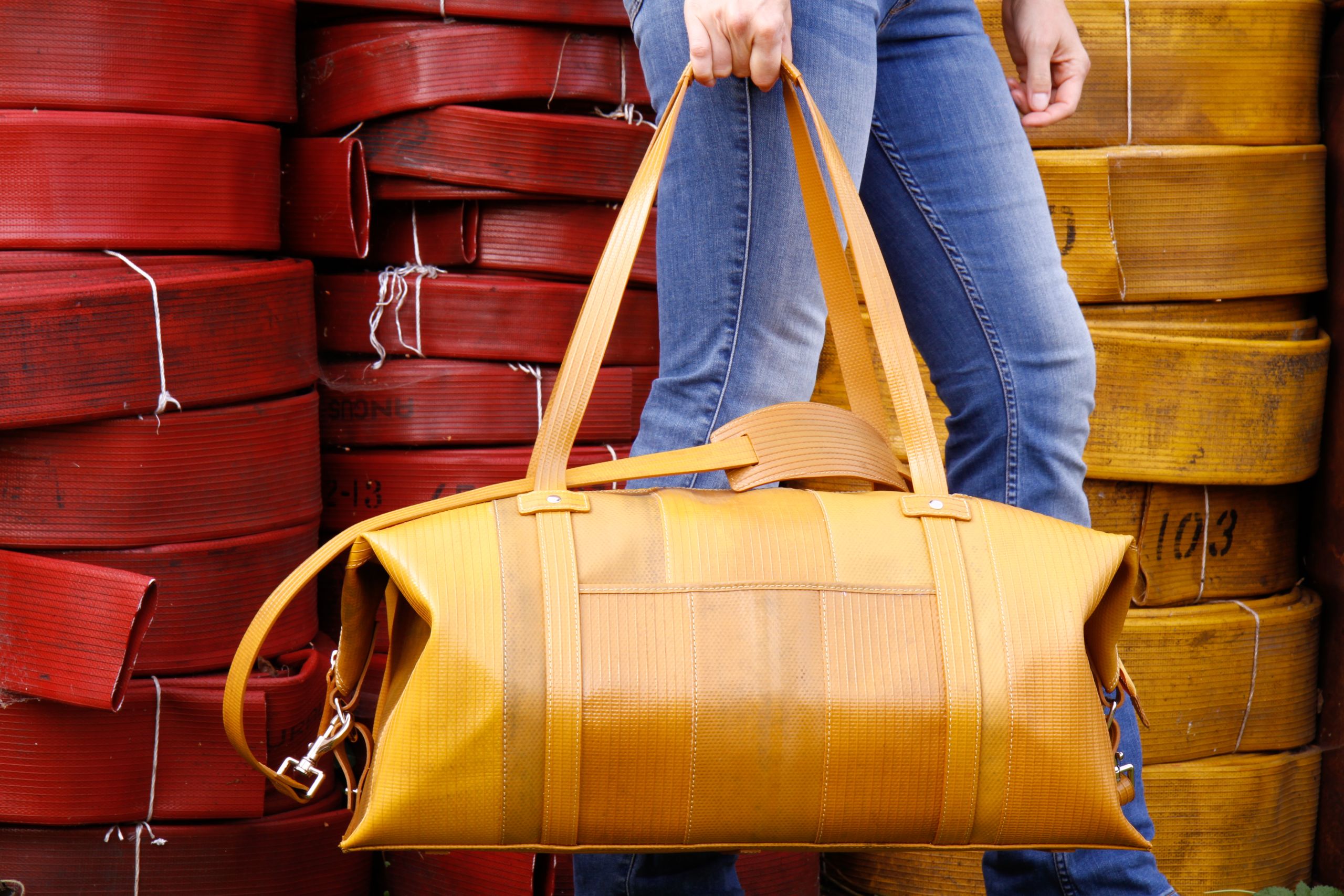 It takes a leap of logic to get from firehoses to luxury goods. /Elvis & Kresse
It takes a leap of logic to get from firehoses to luxury goods. /Elvis & Kresse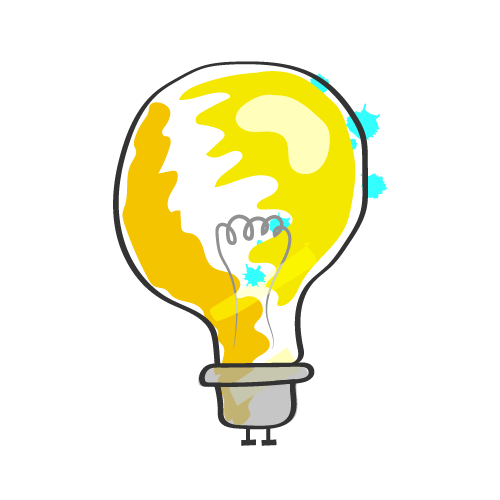 Reuse depends on innovation, and one leftfield idea that has proven popular is the repurposing of firehoses to handbags. That's quite a leap of the imagination from Kresse Wesling, co-founder of "sustainable and ethical luxury" manufacturer Elvis & Kresse – and she thanks her childhood family trips to the dump, back home in Canada. 
"I remember seeing so many things that I didn't understand why they were there," she recalls. "At the time, you could leave with things, and that's something that I wish happened more, because we have enough resources in the world that just don't tend to be in the right places."
That curiosity extended into adulthood, when she moved to the UK in 2004 and discovered the country sent 100 million tonnes of waste per year to landfill. 
"I started going to landfill sites to have a look, and that's where I saw my first firehose," she recalls. Meeting the London Fire Brigade, she was told they dump three to 10 tonnes per year of damaged, decommissioned firehose – and she seized an opportunity to make a difference. 
"We transform them into a range of accessories – bags, wallets – and 50 percent of the profits go to the firefighters' charity," she explains. And that set the template for Elvis & Kresse, which now sells more than 10,000 items annually: "We rescue materials that would otherwise go to landfill, we transform them into beautiful things, and then we donate 50 percent of the profits to charity."
"Waste is an existential crisis, but hope comes from action."
Wesling is understandably proud that no London firehoses have gone to landfill since Elvis & Kresse got going, with more than 100 tonnes reclaimed. The company is now working with other waste products, including rejected military parachute panels and tea bags, as part of a determined effort to create a circular economy. 
"Waste is an existential crisis," she says. "Climate change is the same, rising inequality is the same – they're all incredibly difficult problems, but if you just pretend they're not happening, then they'll continue to happen. 
"Hope comes from action. I would be very depressed and hopeless and pessimistic if I did nothing, whereas every day we're taking action it fills us with hope and optimism – and the ability to go out the next day and tackle something else."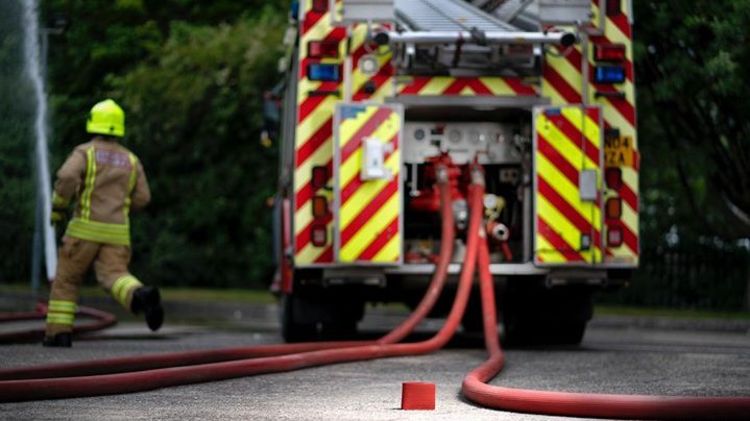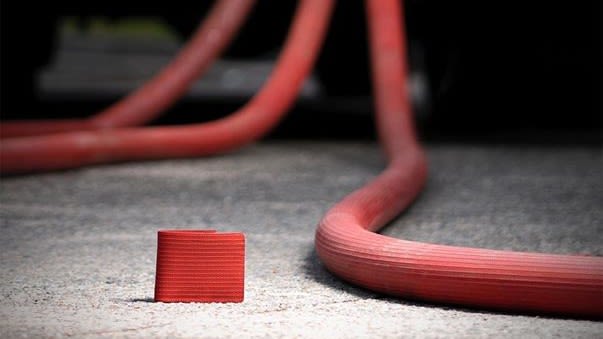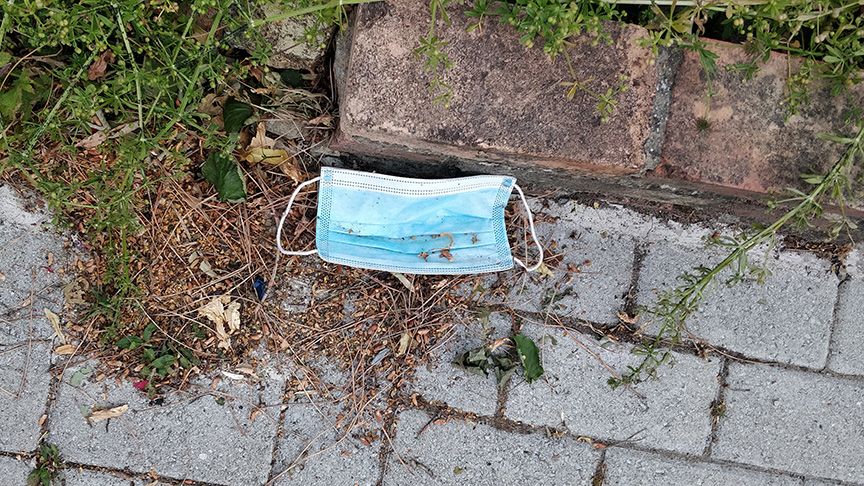 Face masks can be recycled into road material.
Face masks can be recycled into road material.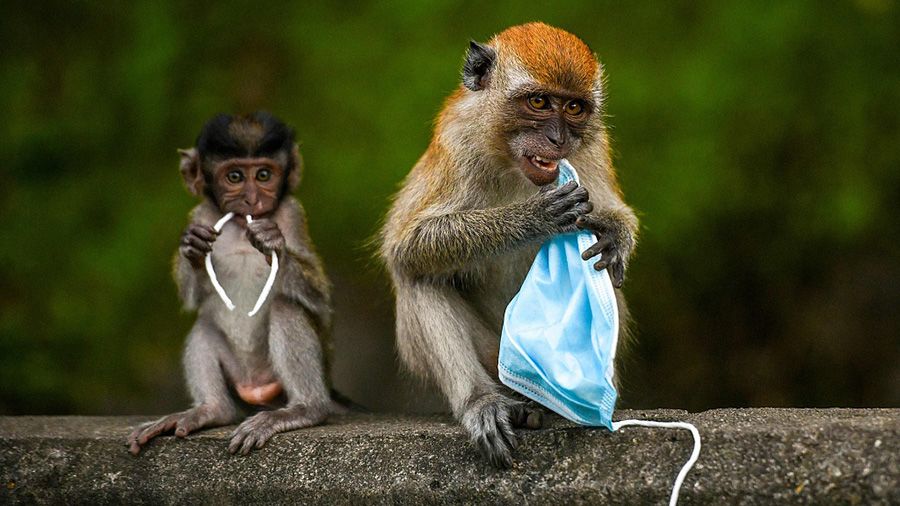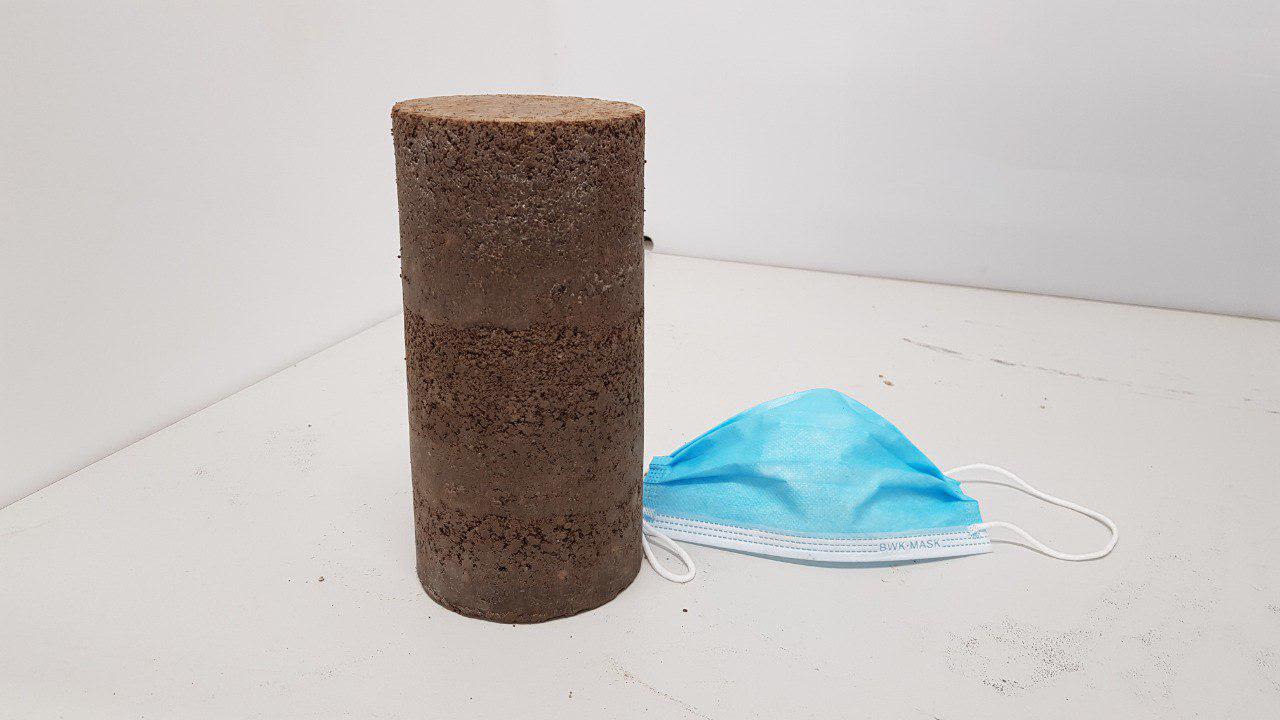 Innovative reuse is partly about coming up with brilliant solutions, but it's also about combating chronic problems. The COVID-19 pandemic has caused much death and disruption, but it has also created a trash catastrophe as humanity discards PPE, such as face masks, in terrifying numbers. 
It's estimated that every minute, about three million face masks are discarded globally. That adds up to a mind-blowing 129 billion face masks every month – and it's not just the amount but also the chemical pollutants and nano-plastics which could leach into the environment.  
But here comes that leap of logic again. We've all seen discarded face masks on the pavement or road, but how many of us have imagined we could use one to create the other? For investigating that idea, it's hats off to Mohammad Saberian of RMIT University in Melbourne, Australia.
For Saberian, it's a perfectly logical connection. "The face masks are made of propylene plastics," he says, and "these sort of plastics have good engineering properties which can provide flexibility to the road structure."
"I believe we can reduce the amount of waste materials generated around the world."
But how does it get from mask to roadway? Well, don't imagine a great highway of translucent blue material edged with white elastic – it becomes a crucial raw material instead.
"We cut the face mask to small fibres and then we add them to the building rubble," explains Saberian, "so the pavement is made from waste and all recycled materials."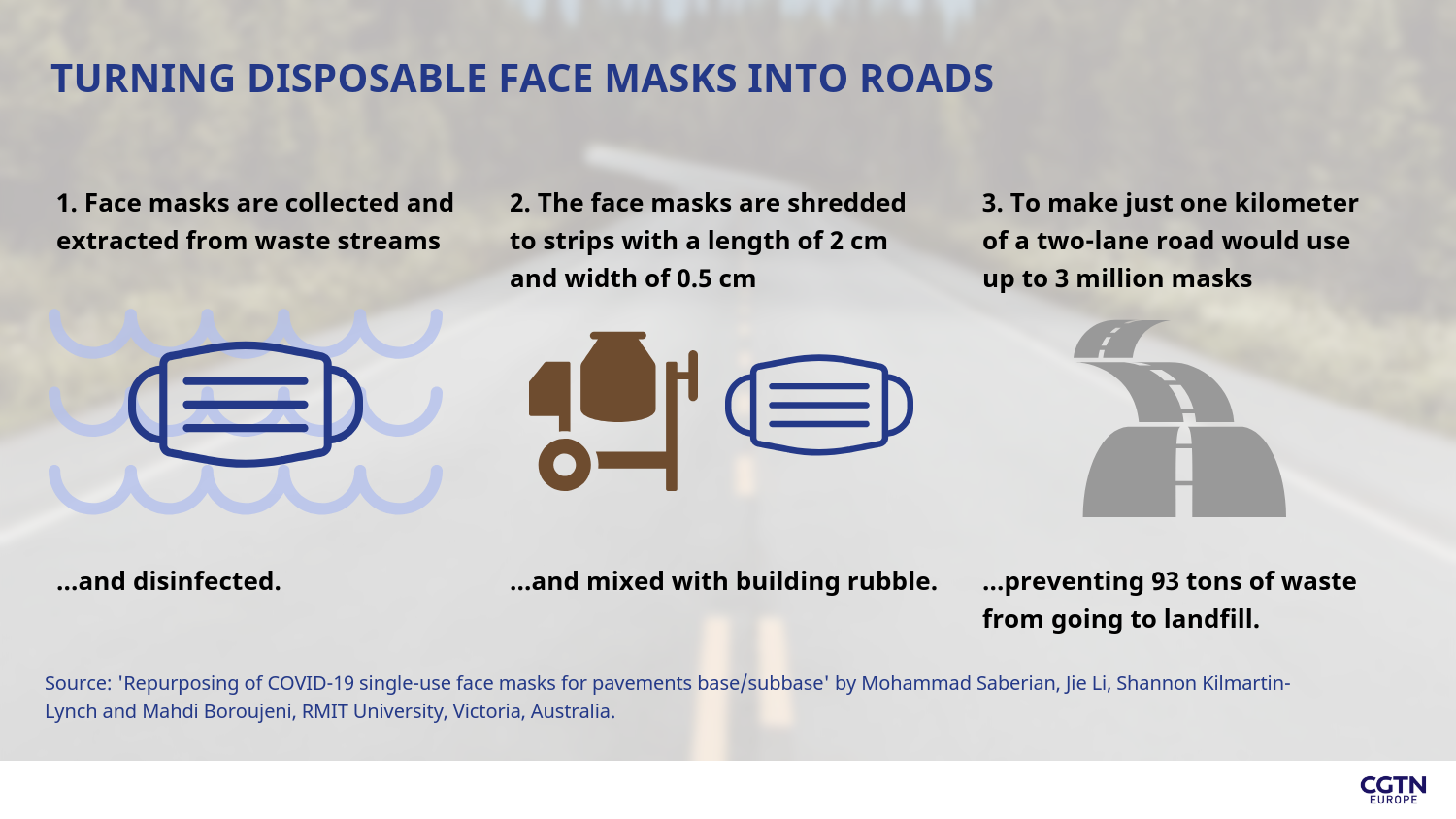 Having proven the concept, Saberian and his colleagues are looking for industrial partners and governments to collaborate with so that they can produce a prototype. To complete the 'COVID-to-causeway' process, they're also examining how discarded gloves and gowns might be recycled to make roads or concrete. 
Despite the seemingly insurmountable waste mountain ahead, Saberian remains hopeful – acknowledging the assistance of the authorities. "I'm very optimistic. Fortunately, here in Australia – specifically in Melbourne and Sydney – the government is very supportive of the research and recycling industries and I believe we can reduce the amount of waste materials generated around the world."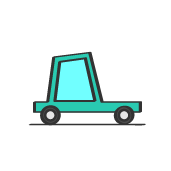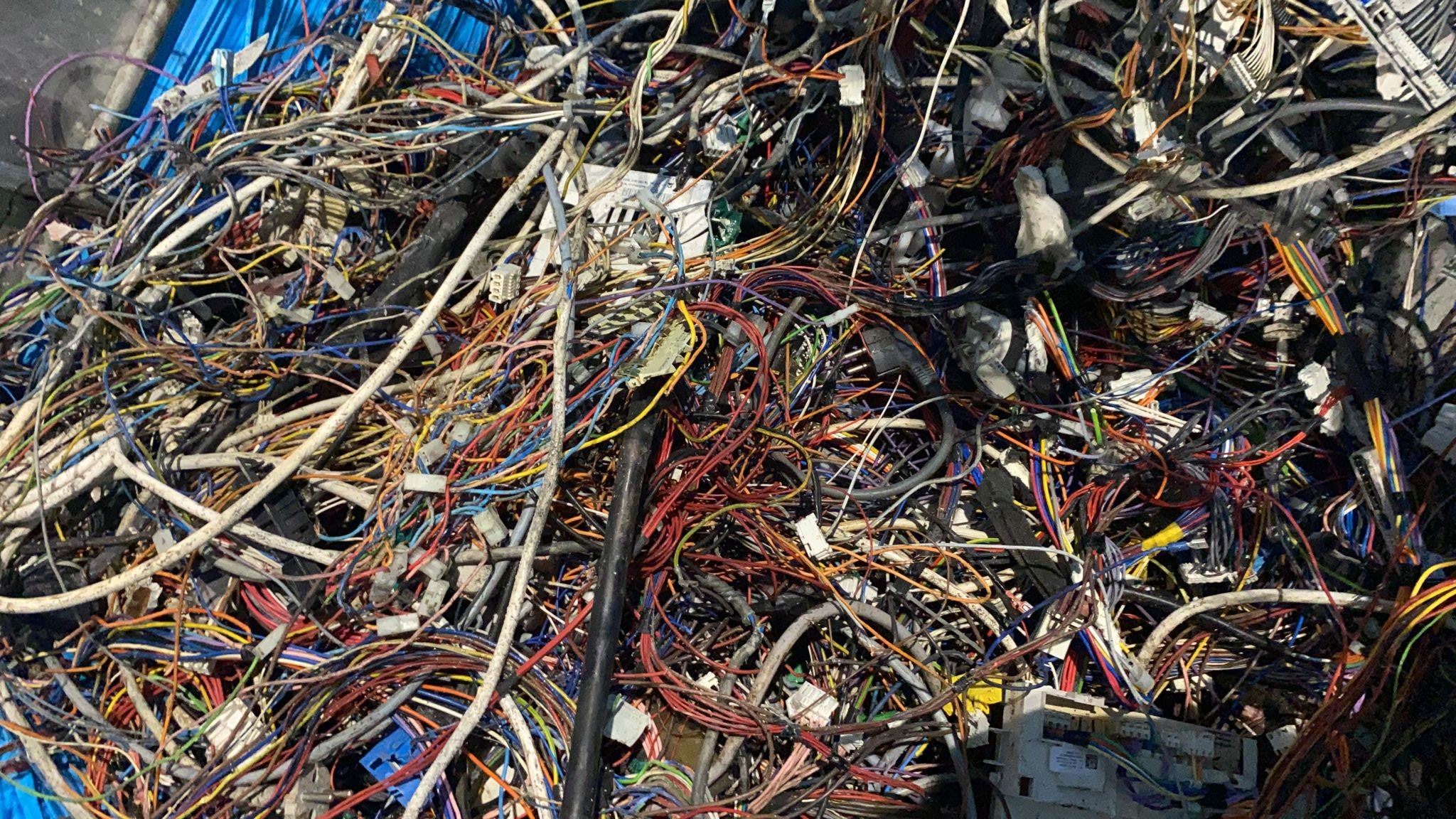 The levels of e-waste are rising all the time. /Laura Castelli
The levels of e-waste are rising all the time. /Laura Castelli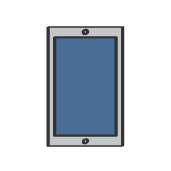 We consume more electrical goods than ever before. Whether it's through technological advances, planned obsolescence or consumer appetite, a record 53.6 million tonnes of e-waste was generated worldwide in 2019, with less than a fifth of it being recycled, according to the UN Global E-waste Monitor 2020. The report predicts that by 2030, global e-waste will reach a mind-blowing 74 million tonnes.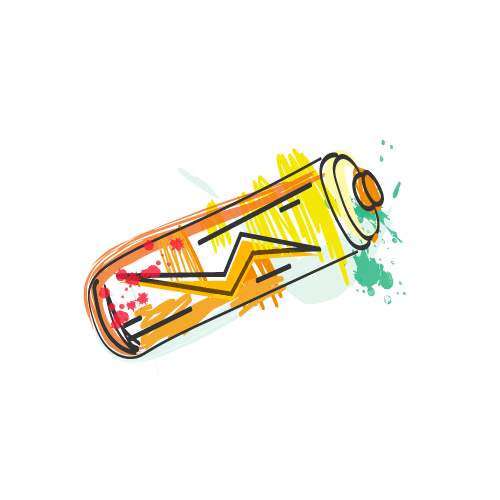 With the gadget garbage accumulating, innovative recycling schemes are springing up including a progressive project at Bollate prison in Milan which illustrates that recycling, social inclusion and job creation can go hand-in-hand. 
Some of the 1,400 inmates have the opportunity to learn new skills, such as recycling large unwanted household items – TVs, washing machines, cookers and dishwashers. Every week, two trucks of discarded electrical goods are dropped off for the prisoners to recycle, under careful supervision observing all the necessary health and safety procedures. 
"The waste we give them has value," says Laura Castelli of Erion Professional, the non-profit collective which organizes the project. "We give it to them for free and they can find inside a lot of iron, some copper, aluminum and other things that have a value, and then they can sell it."
Participating inmates are carefully selected – "The prison management choose them on the basis of their crime, their prison behavior and the expected length of their detention" – and the scheme is an attempt to rehabilitate them as well as helping to save the planet: while keeping the items out of landfill, the prisoners earn a living and possibly even learn a trade.
"It has an environmental aspect and a social aspect," says Castelli. "We try to recover not only the waste, but even the person to give them the possibility to learn something they can sell."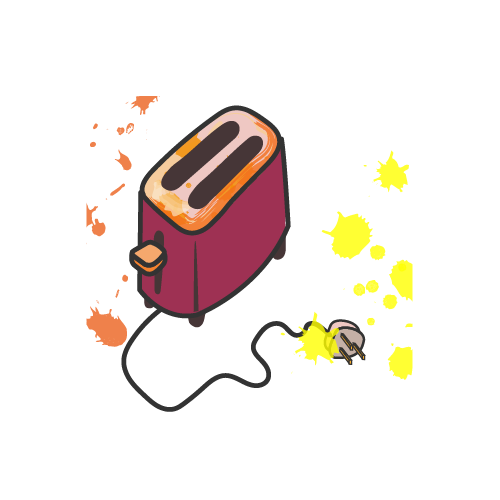 Meanwhile over in the U.S. a team at the University of Wisconsin is investigating whether the computer chips used in smartphones, tablets and other mobile devices could be made not from silicon, but from a wood derivative: nanocellulose paper. 
"While we are enjoying these new phones, we are creating more and more electronic waste," says Jack Ma, the professor leading the project. "This is an issue that is escalating every year."
There could be huge environmental benefits if the team's wood-derived chips are a viable alternative. Traditional semiconductors contain non-biodegradable materials such as gallium arsenide, which can be harmful, especially in large quantities. 
By contrast, Ma says wood-based chips are so safe that if you put them in a forest, they would biodegrade: "Basically, we can discard it into the soil – it won't make any pollution to the water resource."
All this potential game-changer needs now is some investment to scale up the process. "These chips are already ready to be used – the only concern is who will be the first one to use it," says Ma. "Quite a few investors have already begun to contact me."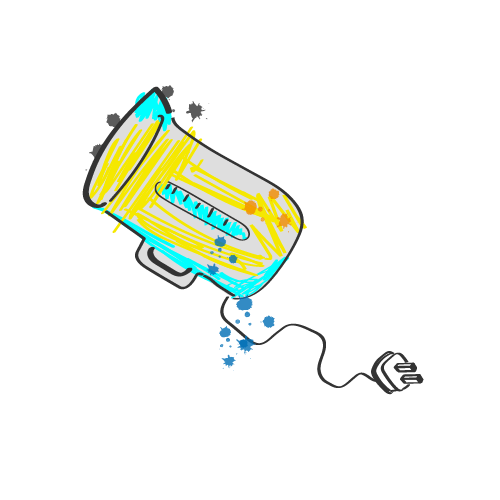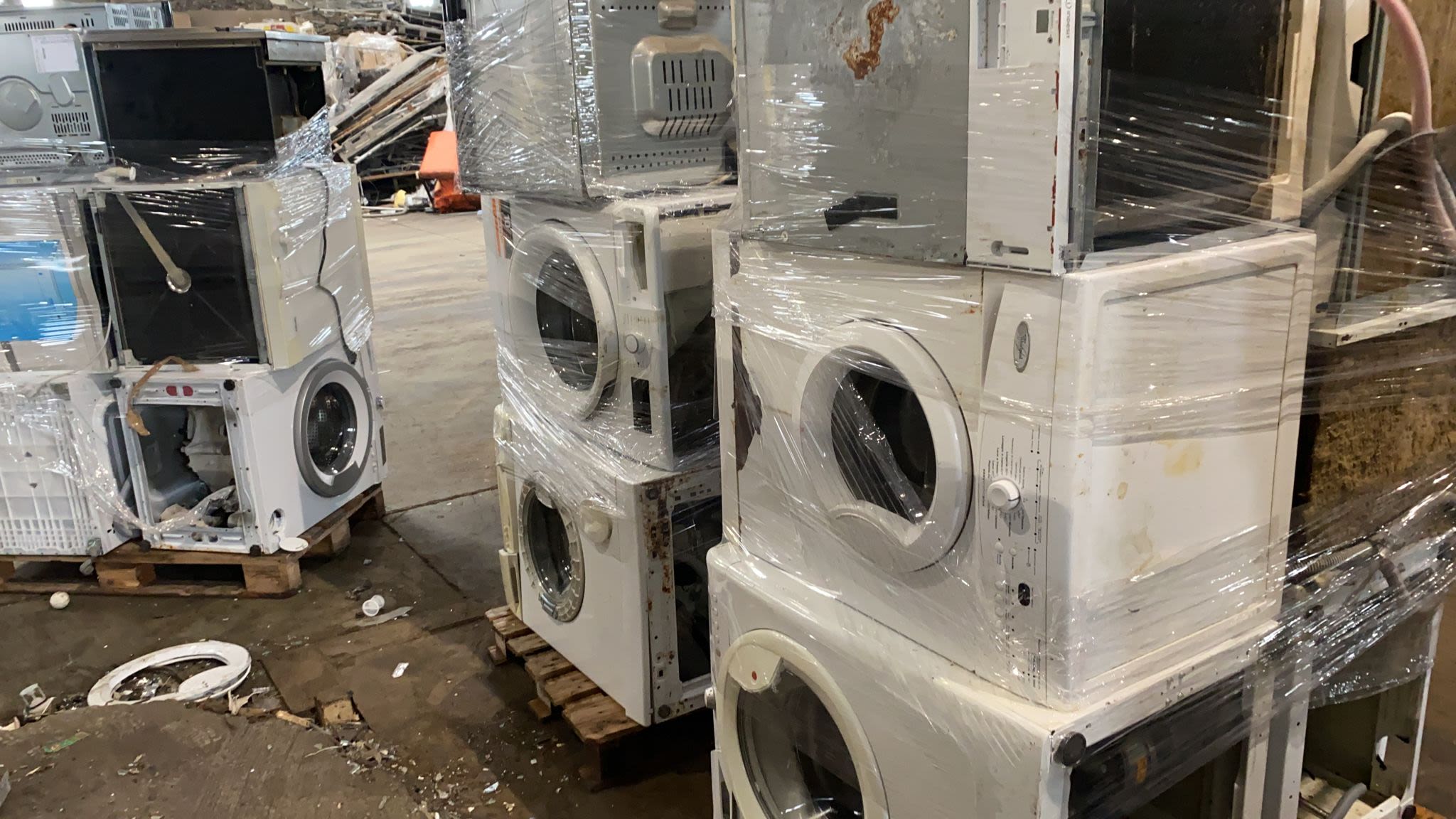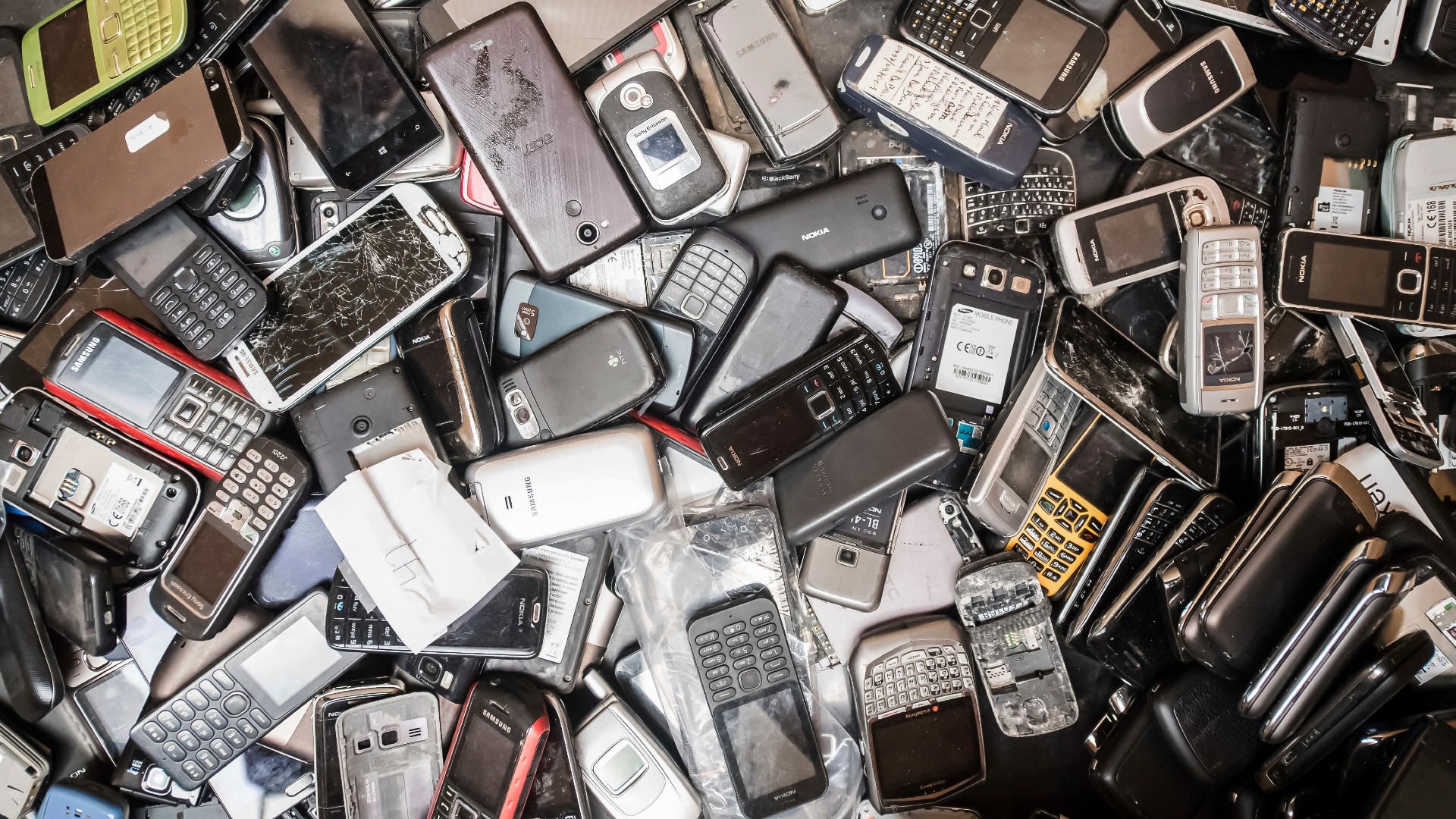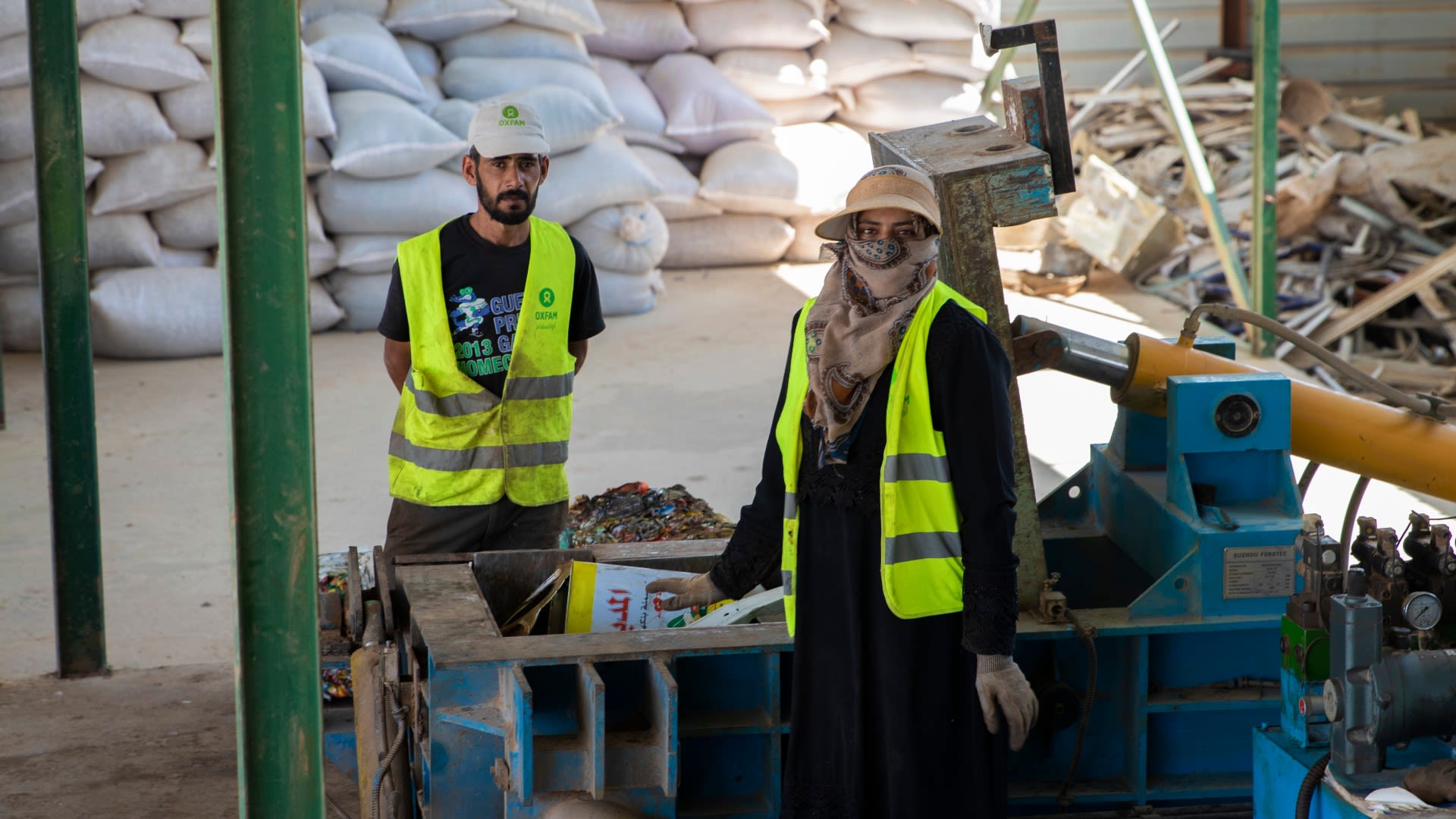 Syrian refugees are showing the way for recycling. /Nesma AINsour
Syrian refugees are showing the way for recycling. /Nesma AINsour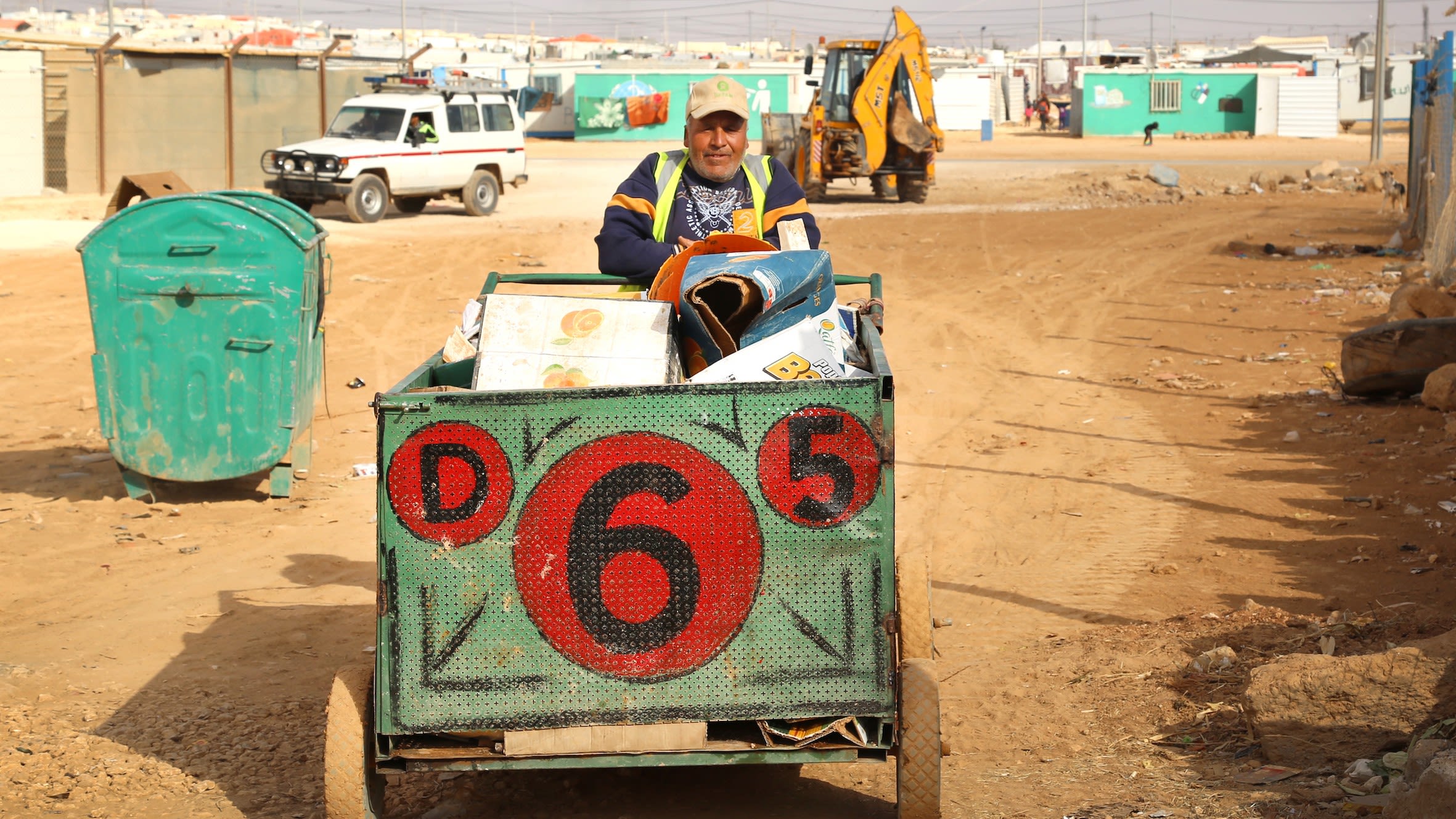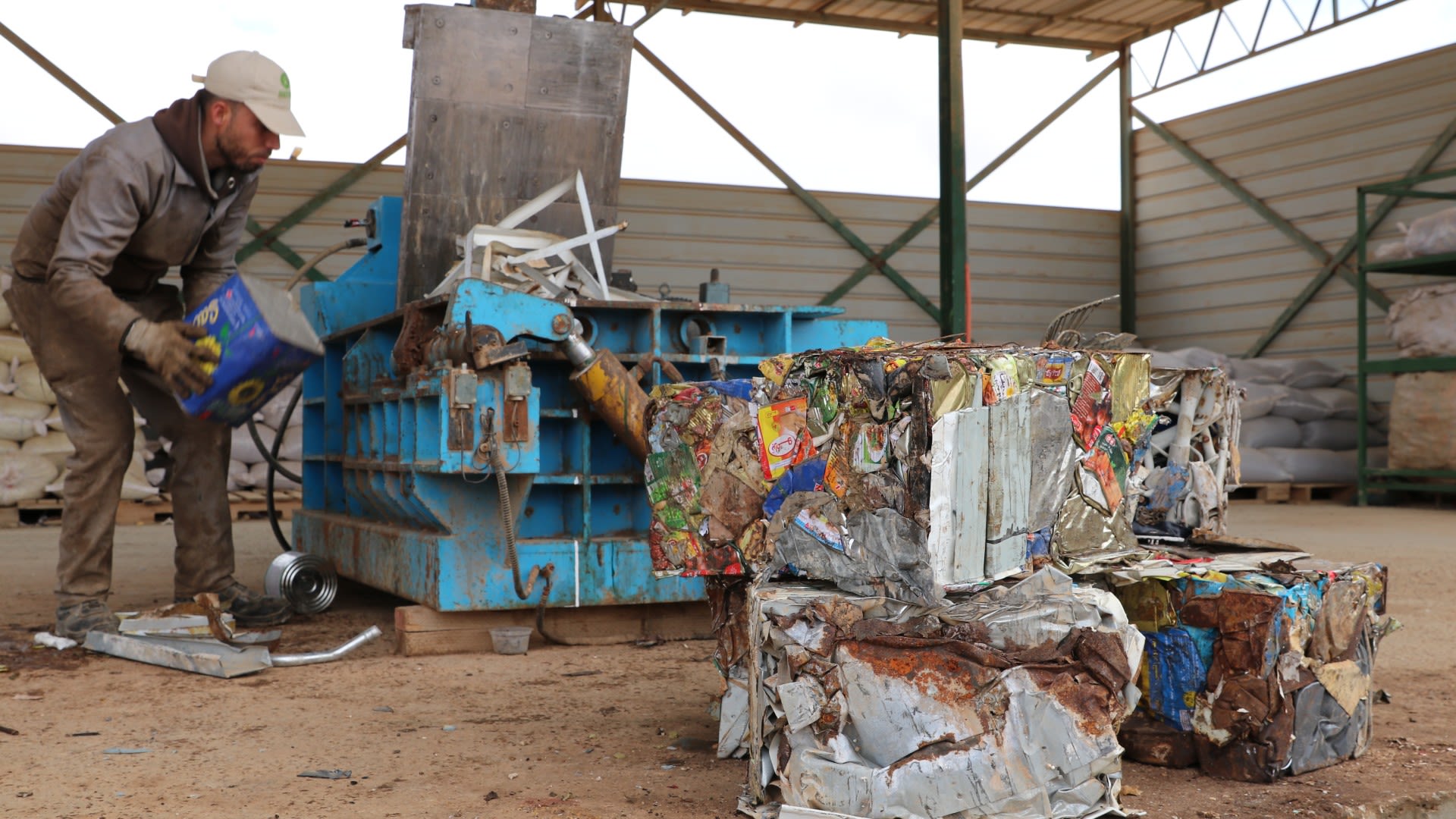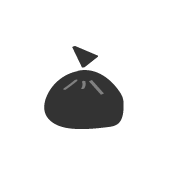 As the waste problem is global, so the solutions are too – along with the determination to make the change, throughout society. And in the Jordanian desert, Syrian refugees have made an incredible difference to the way they process their waste. 
"The Za'atari refugee camp was created in 2012 to host the increasing number of Syrian refugees crossing the border, "explains Oxfam's Jean-Patrick Perrin. "It's now one of the biggest in the world, spreading over five square kilometers and hosts around 77,000 refugees."
As the camps grew, waste increased. Oxfam helped set up a system offering employment to refugees who wanted to earn money by collecting, sorting and recycling waste. Between 2017 and March 2020, they picked up four million kilograms of recyclable materials – keeping 20 percent of all the trash from Za'atari out of landfill. 
"Everything is compressed, plastics shredded, metals compressed then sold to the highest bidder outside the camp – they can be reused in any sort of manufacturing process," says Perrin, who can't praise the refugees enough.
"We employ 6,000 refugees on a rotation basis," he reveals. "They are the backbone of this entire project, we couldn't achieve success without them. That's the most important part of this."
"People changed their behavior towards how they manage their own waste."
The scheme has been so effective, the team has set up a recycling center serving nearby communities. "We also collect materials in the local municipalities," says Perrin, "and in this center, we employ both Jordanians living in the nearby communities and Syrian refugees as well."
Perrin says the scheme shows how we can all think more about recycling. "We conducted a survey and discovered that about 80 percent of households in the camp were sorting their own waste – and that's before the people who pushed trolleys through the camp to collect materials. 
"We're honestly proud of this because it means that people took that time and changed their behavior towards how they manage their own waste. At the same time, this project is one of the main employers for Syrian refugees, and economic opportunities for Syrian refugees in that region are often very limited. We're hoping to do more."
To find out more about these stories and what inspired people to dedicate their lives to limiting waste, listen to the podcast.
Credits
Presenter Natalie Carney
Writer Gary Parkinson
Podcast producers Sarah Parfitt, Alice Castle, Terry Wilson
Video editor James Sandifer
Animation and design James Sandifer
Season editor Elizabeth Mearns