CRUNCH TIME
Investigating the cost-of-living crisis with CGTN Europe's correspondents, right across the continent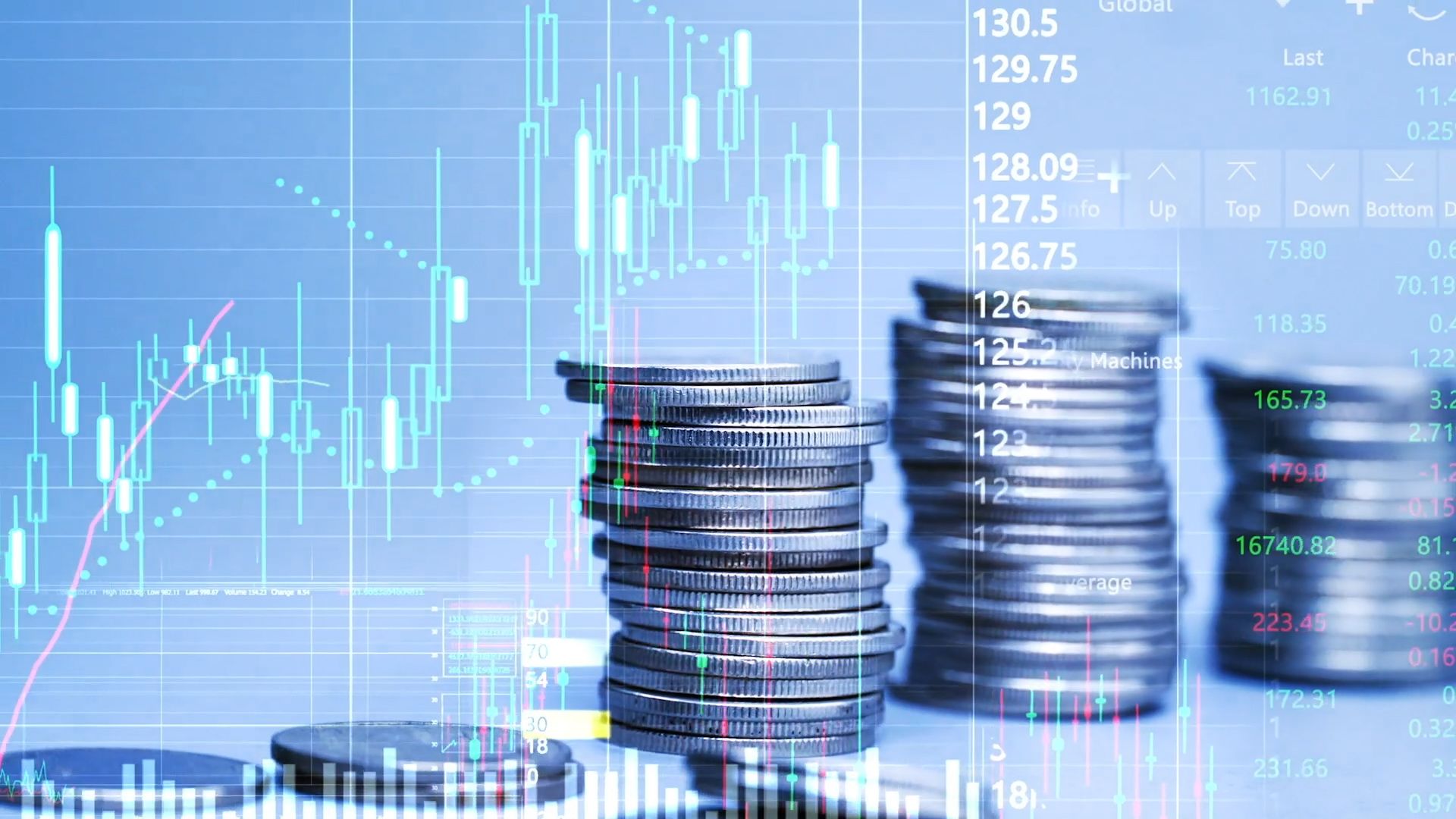 It is impossible to ignore the cost-of-living crisis that is growing and worsening for hundreds of millions of people.
The causes are complex. They range from supply-chain issues hanging over from the COVID-19 pandemic; through the conflict in Ukraine, which has choked off two crucial exporters of food and fuel and propagated confusion and fear in the markets; to more recent fiscal interventions, such as raising interest rates in a desperate attempt to halt the runaway forces of inflation.
But in many ways, the causes are only important when either laying blame for the problems, or more importantly attempting to alleviate them. What's more vital is how the crisis is affecting ordinary people across Europe.
To find that out, CGTN Europe asked its reporters right across the continent to embed themselves and ask citizens how the crisis is affecting them.
The reporters turned up stories of rising bills, stories of fear and anger, stories of those who once happily donated to goodwill causes suddenly finding themselves desperately asking for help.
This is Europe's cost-of-living crisis – and these are just a handful of the people trying to get through it.
Donors become recipients at German food banks
By Natalie Carney in Munich, Germany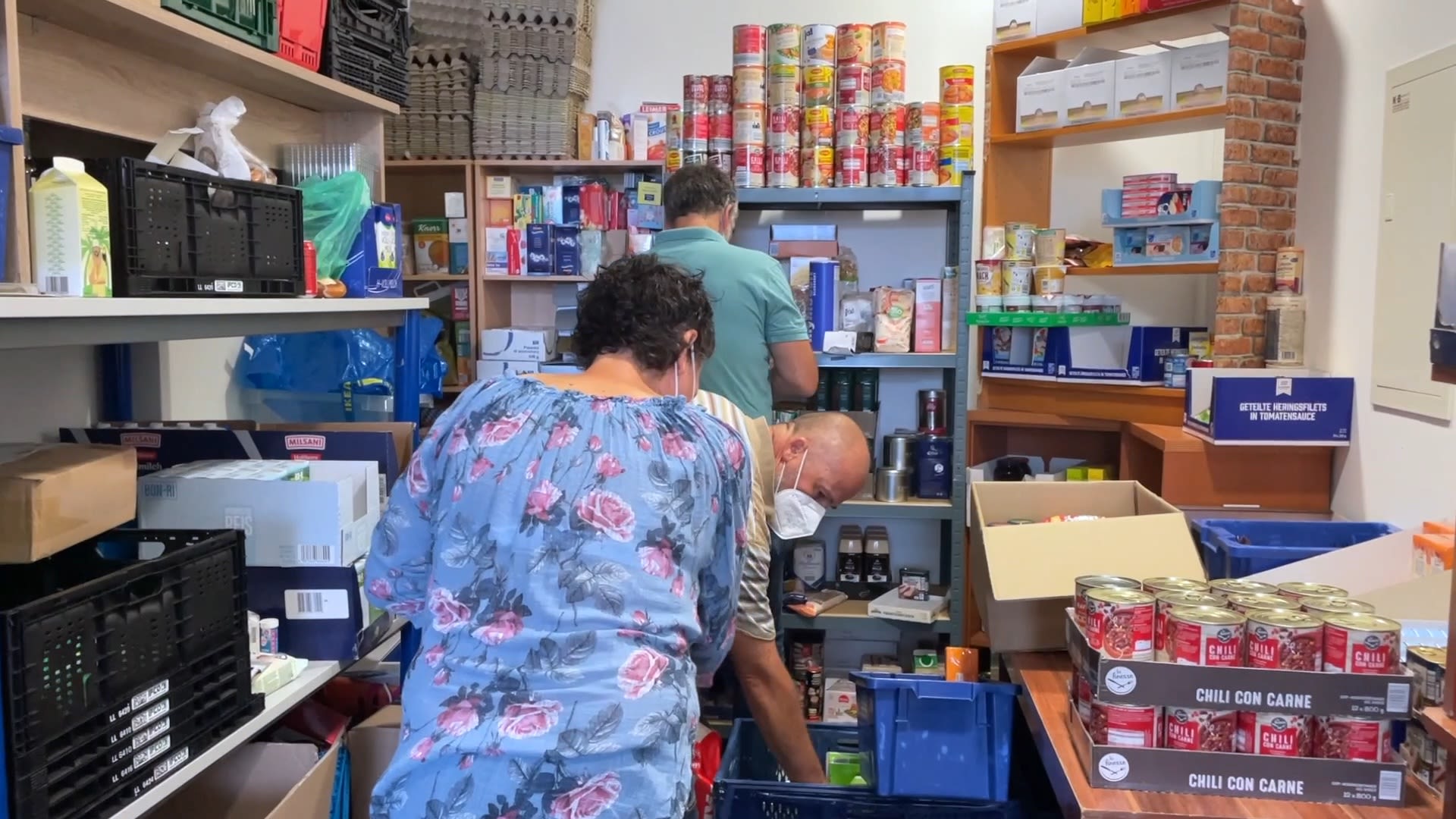 Some who once donated to food banks are now back asking for help. /CGTN
Some who once donated to food banks are now back asking for help. /CGTN
Sertap only began coming to the Heimatstern food bank in Munich after she lost her job during COVID-19. With a big family to feed, no income and rising prices, the 36-year-old had nowhere else to turn.
"In today's times, there is no money, but everything is very expensive," she says, "especially when there is a big family, it is very difficult."
Her story is not unique. CGTN also spoke with a German man who had a six-figure salary until, like Sertap, he too lost his job due to cutbacks during the pandemic.
"Social benefits are very small and not enough for everything," says Ukrainian refugee Yulia, while 70-year-old Cristine from Romania says, "I would like to work but they tell me I'm too old."
The cost of living has risen all over the world due to the rising cost of energy. Germany is suffering inflationary rates not seen in the past 40 years, forcing many people to change the way they live.
Rosemarie, a 64-year-old retiree, simply can't get through the week just on her basic pension anymore. "I don't get much money, that's why I come here," she says. "Everything has become more expensive so yes, I always look to see where it is cheaper."
With food prices up 15 percent, COVID-19 job losses and surging energy costs, more and more people are seeking support from different social services. Germany's 962 food banks are supporting more than two million customers.
"I'm really afraid of what's coming"
At Heimatstern, organizers tell CGTN that more people have registered in the last six months than over the past two years.
"People who used to be on the other side donating and helping us are now coming and asking for help," says Petra Lehmann, who heads the Heimatstern association. "We have lots of families now where it's impossible from one income to feed the family because it's so expensive."
This is also changing people's behaviors. "We buy more jars of cheap food," says Sertap. "It may be chicken. It could be fish, beans because they are more suitable for us."
Pensioner Katrin Obermeier has started rationing her food: "I'm using foods longer, especially past the expiration date because it is still well preserved."
She shows us her food takeaway – a bag of noodles, a tomato, some bananas, a yogurt and a small jar of instant coffee. Asked how long it will last, she estimates two to three weeks.
Increasing prices, decreasing donations
What's most concerning for Heimatstern chief Lehmann is that the increasing prices are decreasing donations – as supermarkets, individuals and even other food banks simply have less to give away.
"We do have a problem in getting all the food because everybody has more people now," she says. "The Munich food bank also has a problem in having enough for their deliveries and so that's the problem. We really do need more donations at the moment. We are just trying to make it from Friday to Friday."
Indeed, she has witnessed some families who used to donate not just stopping their input, but humbly asking to take some back. "We had donors who were giving money for years saying 'I'm sorry, I can't give you any more – on the contrary, I would like to pick up some food because I can't make ends meet.'

"People who used to be on the other side, donating and helping us, are now coming and asking for help."
To help ease these economic challenges, the German government has implemented a number of support policies totalling over $30 billion, but many argue that financial support is not getting to those most in need.
"The current relief packages do not sufficiently protect people with low incomes," says Marcel Fratzscher of Deutsches Institut fur Wirtschaftsforschung, one of Germany's leading economic research institutes. He insists support measures "should be clever-clever in the sense that financial transfers, giving people money, is a much better measure than making certain things cheaper."
Germany is currently waiving a surcharge on electricity, radically discounting public-transport tickets and providing one-off payments of 100 euros per child and 300 euros for each income-tax payer.
Due to the high demand and low supply, a third of food banks across Germany have now frozen all new registrations.
"I'm really afraid of what's coming because I think it's getting even worse, and we are really afraid of what our people are going to go through, and we're just trying to help them," says Lehmann. "But without donations, we are just helpless."
Burning wood in Croatia
By Aljosa Milenkovic in Zlec, Croatia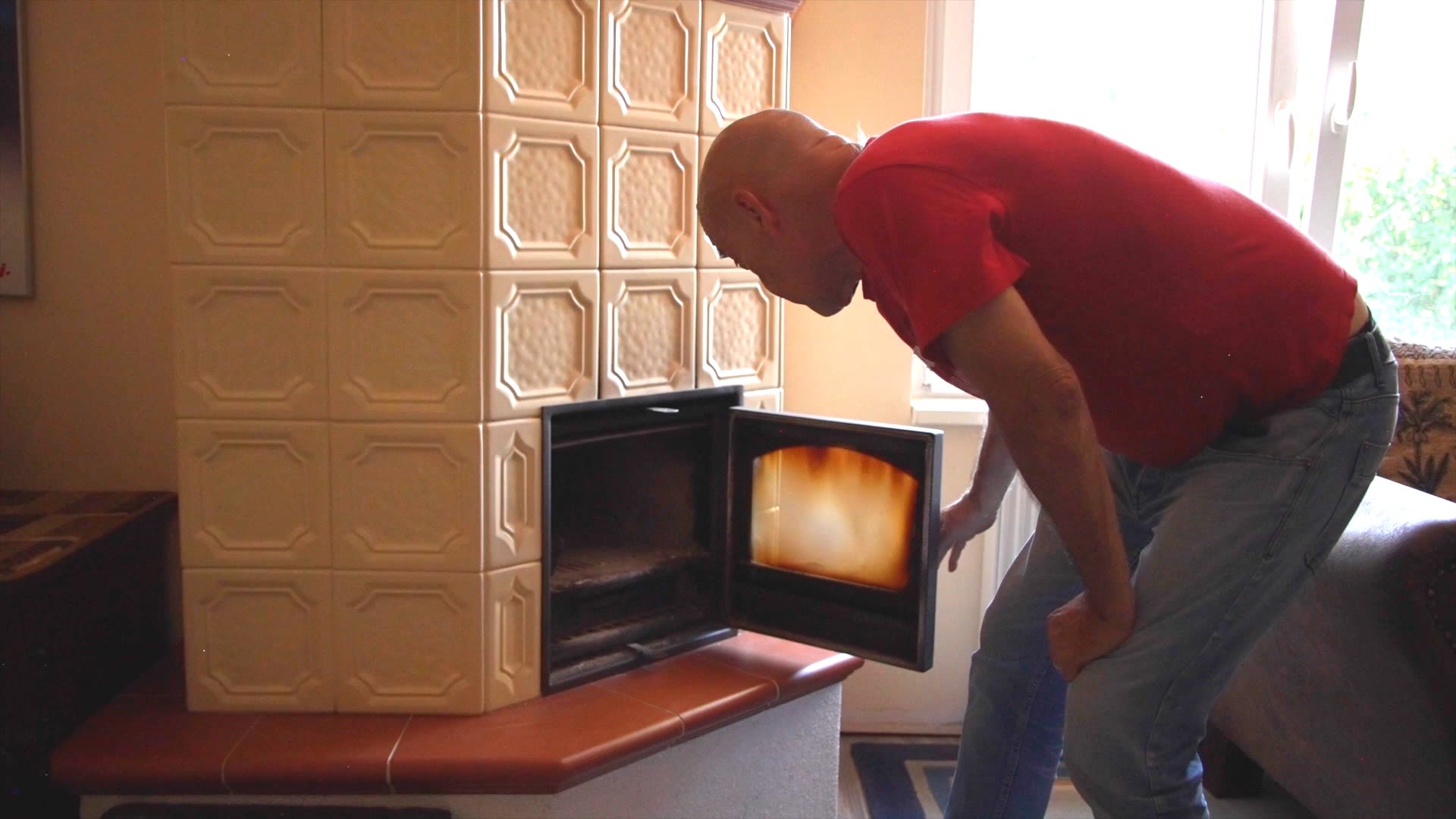 Robert Valdec is one of many preparing for a wood-burning winter. /CGTN
Robert Valdec is one of many preparing for a wood-burning winter. /CGTN
Some 50 kilometers from Zagreb city center is the small village of Zlec. A couple of dozen houses, closely packed, one next to the other: For years, all these households used natural gas for heating during winters.
As CGTN drove into the village – looking for the house of Robert Valdec, one of Croatia's most recognizable TV faces – we passed a couple of tractors heavily loaded with firewood. Valdec explained that using natural gas for heating and cooking won't be an option this winter.
"Last season, already natural gas heating became very expensive," he says. "I had to pay almost $200 every month for heating – and I even economized on the heating.
"I'm afraid it will be far more expensive for the incoming winter – and I'm also not too confident that we will have natural gas at all."
"Even the firewood became more expensive"
A relatively small country, Croatia heavily depends on foreign energy resources. It imports most of its oil and gas, which makes the country particularly vulnerable in a global energy crisis.
Ordinary people try to prepare for the incoming winter by finding alternative means of keeping their homes warm. These days, Valdec too prepares for the winter. He makes sure his trusty old wooden fireplace is clean and in working order, as he thinks the firewood might be an answer for keeping his home warm in the cold winter.

"I intend to buy at least four to six cubic meters of firewood for winter," Valdec explains. "And even the firewood became more expensive. Last year, it was around $50 for a cubic meter – now, one cannot find it cheaper than $70."
Beyond firewood and natural gas, energy prices in Croatia have skyrocketed in the past few months. It's not just consumers feeling the squeeze – across the country, it essentially forces many small fuel stations out of business.
The entire nation is preparing for the incoming winter with unease. This summer is hot in Croatia, and it can seem that the winter is eons away. But people are concerned about what they will do when the frost starts biting.
Firewood is the answer for the rural areas – but what's going to happen in the cities is anybody's guess.
Growing vegetables on the street
By Catherine Drew in Todmorden, England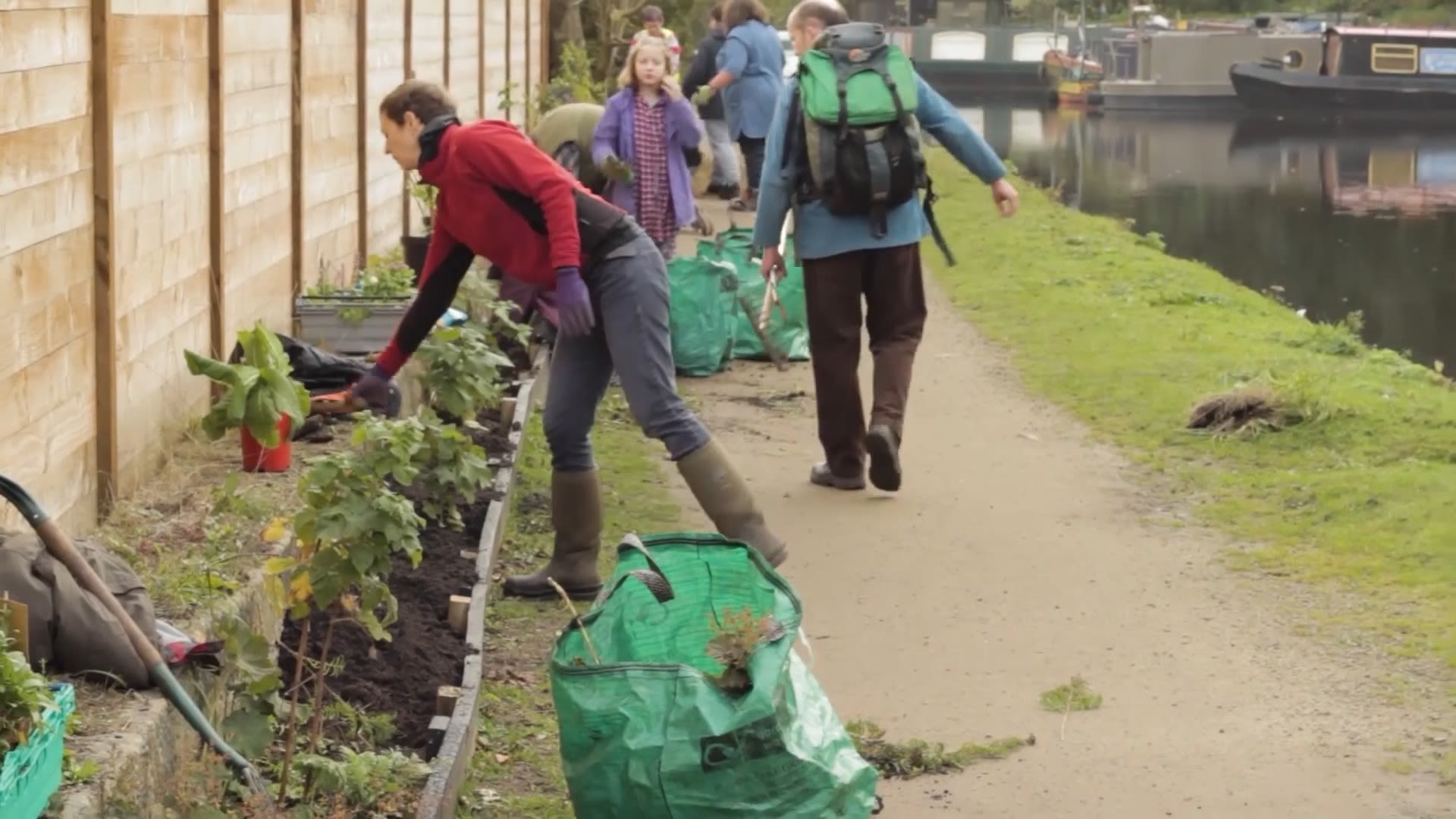 Todmorden's liminal spaces are being turned into productive growing areas. /CGTN
Todmorden's liminal spaces are being turned into productive growing areas. /CGTN
With communities everywhere facing higher costs, the pandemic boom in gardening is now seeing people turn to growing their own food in increasing numbers.
As households look to cut bills, UK retailers report a four-fold increase in seed sales. One idea being promoted is to allow people to grow food on unloved public land in towns and cities.
Campaigners want the government to force councils to list land that could be used in this way in a "Right to Grow" law. In one town supporting this call, the locals have already gone ahead and done just that.
Todmorden in West Yorkshire was the sight of an infamous UFO sighting in the 1980s. Today it has gained fame and recognition as the home of Incredible Edible, which has spawned hundreds of like-minded groups around the UK and the world. "If you eat, you're in," laughs Mary Clear, one of the founding members and current chairperson.
She and other volunteers decided to take radical action in the wake of the 2008 financial crisis, when the town felt the downturn in the economy.
"We thought, we'll grow food in public spaces – only in public spaces – to demonstrate kindness, to demonstrate connecting with the soil, connecting to the seasons and with each other," explains Clear.
"There's trouble ahead, for the whole world"
Today food is growing across the town – by the canal, the railway, the health center, on undeveloped land, even outside the police station. Twice a month, volunteers come out to tend to the beds and eat together, while a community farm has also been established.
Increasingly people are visiting to find out more, while the town now makes money from "vegetable tourism."

Paul Jensen studies circular economies at Leeds University. He supports the Right to Grow initiative, but cautions guerrilla gardening can only go so far in meeting the needs of a population.
"Anything that brings more greenery, vegetation, habitats, is a good thing," Jensen tells CGTN Europe. "There's all those benefits there – biodiversity, carbon sequestration, urban cooling. Any guerrilla gardening or form of urban agriculture is a good thing, but how much effect it can have is very context specific."
However, Incredible Edible's Mary Clear believes it is Todmorden's communal approach that will see them through hard times.
"There's trouble ahead, not just for us but for the whole world there's trouble ahead," she says. "Ukraine has emphasized that. So there'll be two kinds of people, those that have got stuff and those that haven't got stuff. If you create a kinder society then you're far more likely to survive."
Fighting inflation in Spain
By Rahul Pathak in El Saler, Spain
Amparo Mengual has noticed the inflation at the till. /CGTN
Amparo Mengual has noticed the inflation at the till. /CGTN
The Mengual family live in an idyllic little town called El Saler, just outside Valencia. It's a region which attracts many tourists from all over the world, and it's a lifestyle that most people would envy.
Jose Mengual runs his own business in town, close to where they live, and on the surface everything is fine – but their lives, like those of many similar families in Spain, have changed due to circumstances beyond their control.
Inflation in June reached a 37-year high at a staggering 10.2 percent and is now a major concern. Jose Mengual tells CGTN Europe that everyone in Spain should be worried.
"The value of money is dropping – our cash is now worth 10 percent less than before," he says. "It's a really worrying situation if we can't get inflation under control."
Inflation has had a big impact on transport costs. At the Menguals' local petrol pump, a liter of unleaded costs the equivalent of two dollars. That's a 60 percent increase on last year's average price. So if it cost you $50 to fill your tank in 2021, in 2022 that's now $80.
"Basic products have gone up by 40, 50, 60 cents all of a sudden"
Changes to regular habits have had to happen fast in recent months. Electricity usage has been reduced and the Mengual family is now more conscious about spending money.
Food and beverages are now 13 percent more expensive than they were last year. That's a bigger increase than in Germany, France or Italy.

Jose Mengual's wife Amparo says her family is certainly feeling the pinch financially.
"You can certainly feel the increase a lot more," she says. "Basic products have gone up by 40, 50, 60 cents all of a sudden. You feel the difference from recent times with what we now have to pay."
And there's more pain on the way. In an effort to curb inflation, the European Central Bank has announced interest rate increases to come into effect – so higher payments on mortgages and loans are set to reduce disposable income even further.
The real fear now is not what's already happened, but what else is on the horizon
Electrity bills rise eightfold in Slovenia
By Aljosa Milenkovic in Domzale, Slovenia
Primoz Cimerman got a shock when he saw the electricity bills for the retirement home. /CGTN
Primoz Cimerman got a shock when he saw the electricity bills for the retirement home. /CGTN
At a retirement home in the Slovenian town of Domzale, the manager Primoz Cimerman shows CGTN Europe electricity bills from two months.
The first is from last December, when they paid around 5,800 euros. The second, from January, is for 40,800 euros.
"It's 780 percent more than we paid last year," says Cimerman. "And no one even explained why!"
Slovenia's electricity prices have skyrocketed over the past several months. The shock was almost unimaginable for those who received electricity bills nearly eight times higher than usual. Retirement homes have been among the first to be impacted, and now they are seeking help from the government to survive.
That's when the headache started for the tenants of the state-owned retirement home in Domzale. Once their contract with their electricity provider Petrol expired at the end of the last year, the retirement home was listed as a commercial user.
That was a reason for the unusual electricity price hike. Due to the way of paying their bills, the pensioners in this retirement home received electricity bills up to 10 times higher than before.
"I have some savings, but I don't know what is next"
Iva Rejc is 76 years old and owns one of the apartments in this retirement resort. After the price rise, her electricity bill was almost ten times higher.
"I am alone, and my pension is for a normal life, let's say, enough, but it is not for these expenses," she tells CGTN. "I have some savings, but I don't know what is next when I spend them. I don't know. I honestly don't know! I would have to sell the apartment."

The retirement home in Domzale was the first in Slovenia to face such a problem. But others will face the same issue as their existing contracts with electricity providers end.
"The problems would persist, but they can be solved,"independent energy analyst Matjaz Valencic tells CGTN. "The thing is that a lot of energy providers are using this situation to increase the prices."
Retirement home manager Primoz Cimerman could be forgiven for bitterly agreeing, but instead he blames the mechanisms of the electrical energy market.
"In Slovenia, we produce 85 percent of electricity ourselves," he says. "But we sell this electricity to the European market, and then we have to repurchase it at a different price. So, this is an anomaly in the European Union organization."
Tenants are demanding answers for the energy price hikes – but it is hard to imagine the country's elderly and infirm citizens rallying in front of the government. So it is up to Cimerman and a few who understand the gravity of the situation to try to help those who have, for their entire lives, paid their dues to society.
Uber drivers feel the squeeze
By Nawied Jabarkhyl in London, England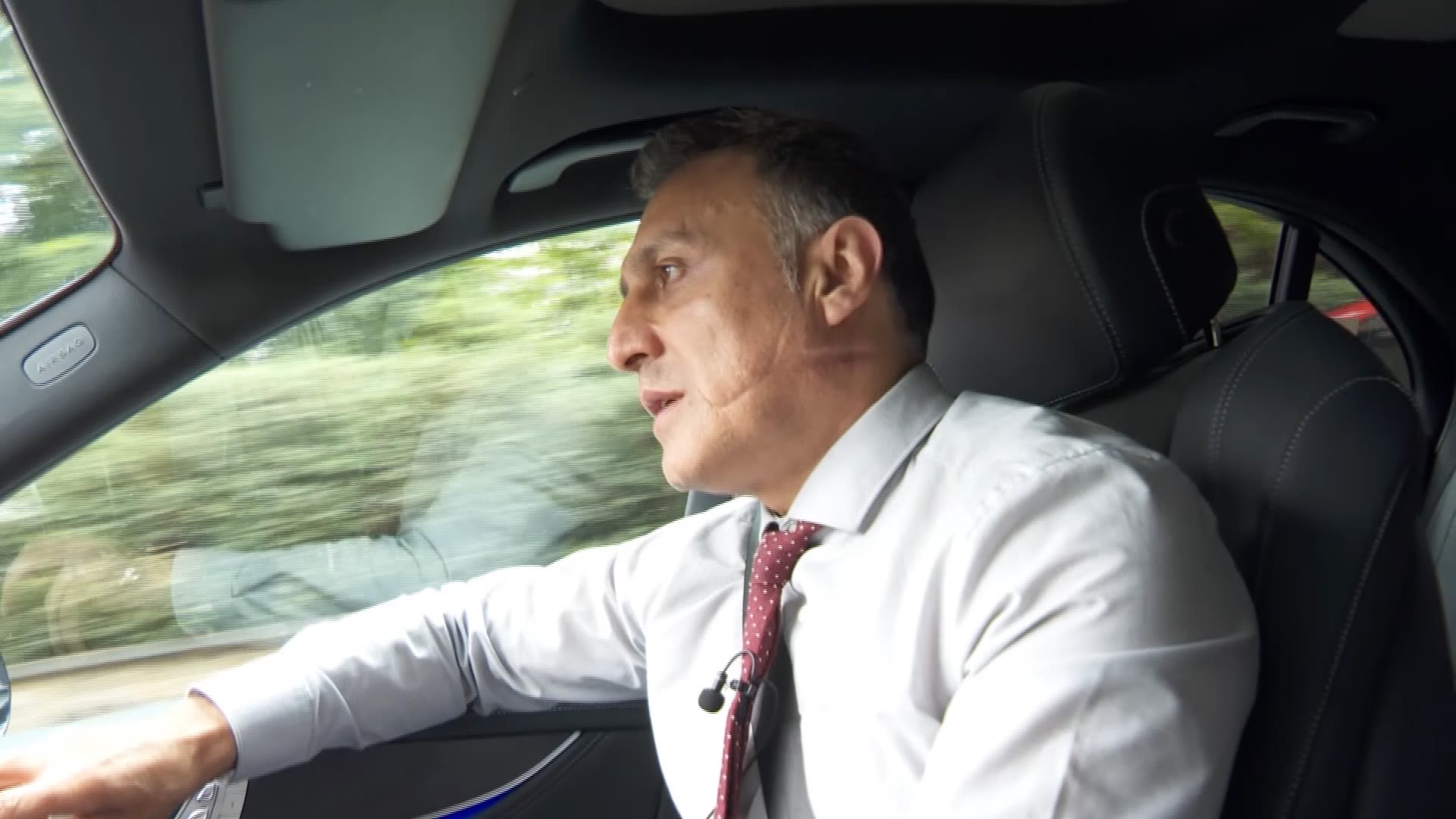 Idrees Jeffery finds himself working long hours. /CGTN
Idrees Jeffery finds himself working long hours. /CGTN
As the cost of living rises sharply in the UK, thousands are trying to make ends meet by driving for Uber. The company told CGTN Europe it has seen "more than 10,000 new drivers" sign up in recent months.
But as more people turn to the flexibility of the gig economy, there are concerns about Uber's business model. The App Drivers and Couriers Union (ADCU) – which represents thousands of workers using the platform – said "drivers are being exploited and working long hours for very little pay."
For many workers using Uber and similar ride-hailing apps, business is booming.
As demand for travel dropped off during the COVID-19 pandemic, many found work elsewhere, leading to a shortage of drivers last year. But demand has bounced back sharply in recent months, meaning drivers like Idrees Jeffery are busier than ever.
He's been a private taxi driver in London since the early 2000s. But while it's easier to find customers, costs are also rising.
Inflation in the UK is at a 40-year high of 9.4 percent and forecast to climb above 13 percent in the coming months, meaning goods are more expensive. Petrol prices have also hit record highs this year, driven by the war in Ukraine.
"The cost of fuel is increasing, service for the car has increased, the tires, cleaning the car – it's all gone up," says Jeffery. "All I can say is all the costs have gone up around 50 percent."
Working conditions criticized
Others are worried that working conditions for app-based drivers are not offering enough protection. Yaseen Aslam is president of the ADCU, which took Uber to court and won in a landmark case in February last year, when the UK Supreme Court ruled drivers in London were not "self-employed" but entitled to benefits such as holiday pay and pensions.
"A lot of drivers even today are making below the minimum wage and that can't be right," says Aslam. The union is demanding a minimum of around $3 per mile for drivers, significantly above current rates. And crucially, it wants its members to be paid for the time they are in their cars, rather than when they're actively engaged on the app.
The UK ride-hailing market has become more competitive in recent years, with Uber facing tough competition from the likes of Estonian start-up Bolt and India's Ola.
The ADCU claims the 25 percent commission fee charged by Uber for each journey means many of its members are unable to make ends meet, unless they work close to 70 hours a week: "It's dangerous for public health because you've got drivers that are being exploited and they're humans as well, they need basic rights," says Aslam.
Uber rejected claims drivers in the UK were being mistreated and said they are making "more than ever," with earnings on the platform up around 30 percent compared to pre-pandemic levels.
"In the first quarter of 2022, they earned on average £29.72 per hour (approximately $36), including holiday pay, when engaged on the app," a spokesperson told CGTN Europe.
Following last year's court ruling, the U.S. firm has paid out almost $450 million in Britain in holiday pay and pension contributions.
Amid a worsening economic outlook in the UK, the appeal of earning flexibly through apps like Uber is growing. But on a journey around London, Jeffery wonders whether he's spending too much time in his car: "I work 60-65 hours a week and seven days a week. I think it's a lot. Because the cost of living has gone up, it's impossible to work less than that."