Bridge Builders:
Martin Gordon
The ex-banker who revolutionized care for HIV/AIDS patients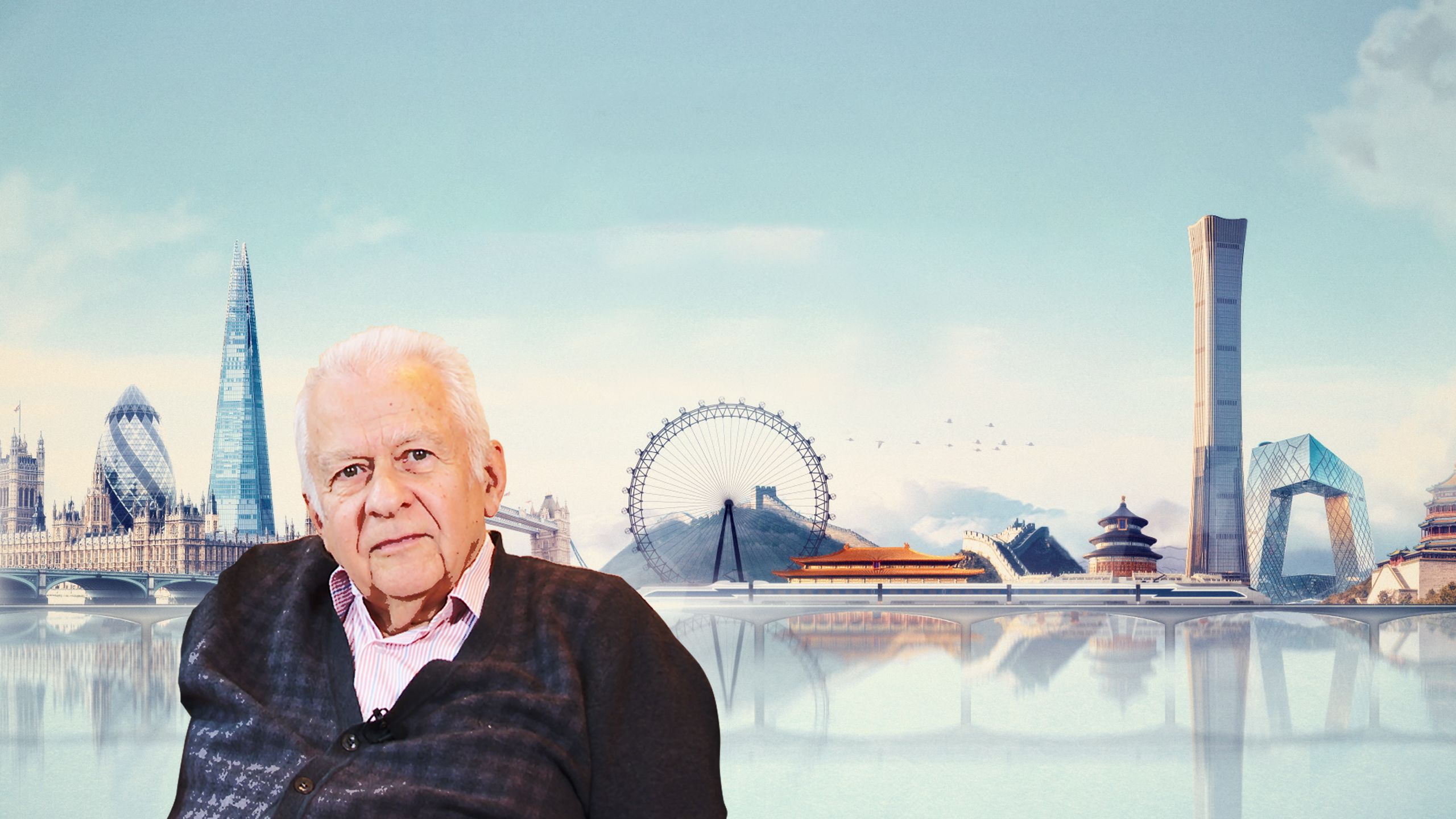 Although we can all do our bit, there are very few people whose example leads improvements in the way we live and work. People who do so as a conduit between cultures are rarer still. Taking it even further, those who do so in two entirely different fields of endeavor are vanishingly rare.
But Martin Gordon made such a difference that he has twice been honored by Queen Elizabeth II. In 1994, Gordon was given an OBE for a lifetime of services to banking and finance, including groundbreaking dealings with Chinese banks.
Then in his late fifties he started a second career with immense personal resonance – pioneering cooperative charitable HIV AIDS education through Barry & Martin's Trust, named in memory of his late partner Barry Chan, who died of HIV-related illness in 1996. In 2020, Gordon was honored again with a CBE.
The double honor is fitting reward for a man who has given so much throughout a fascinating life – one which has been intertwined with China from the very start…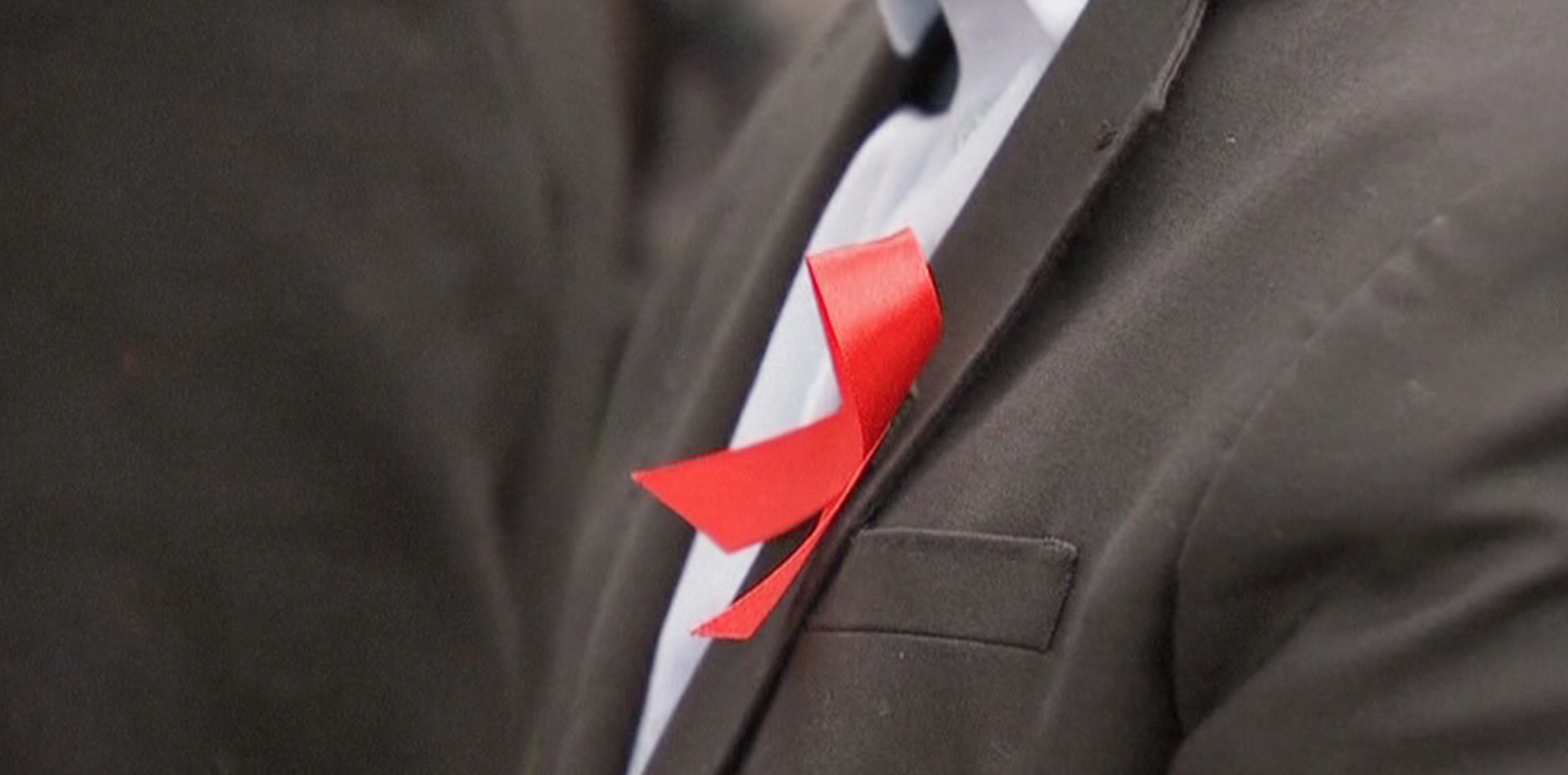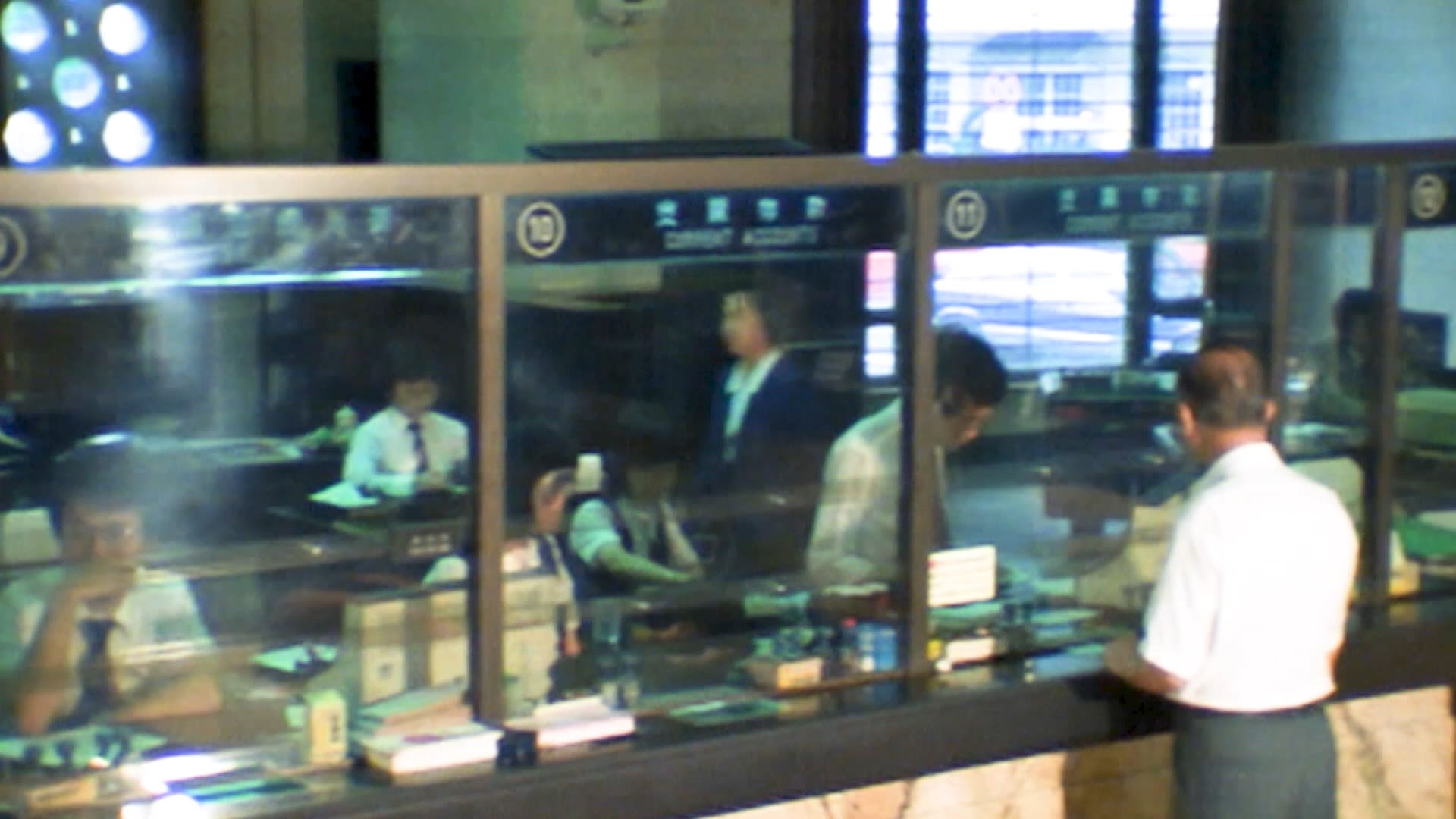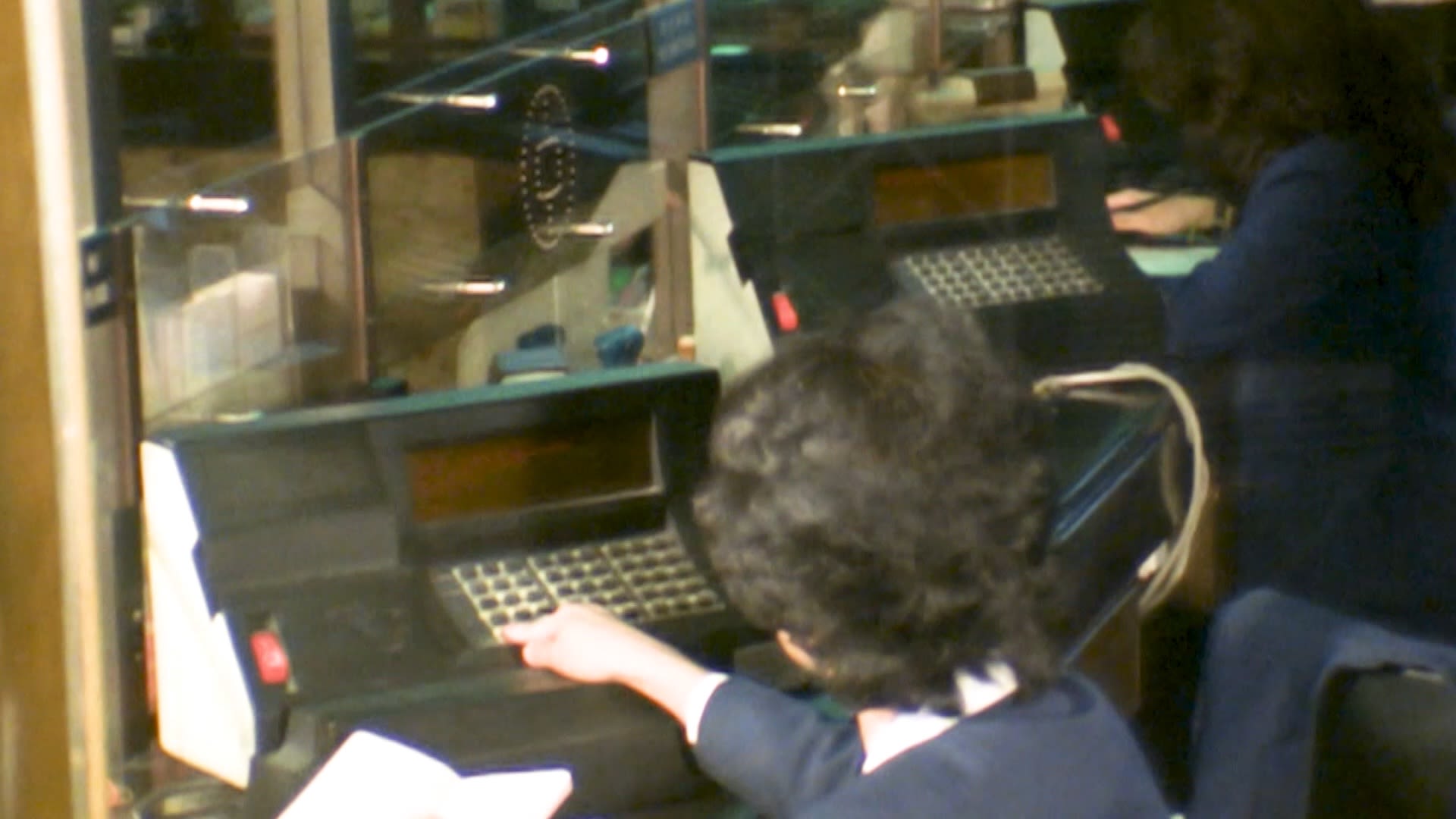 Background and banking
Gordon is not a man given to overstatement, so when he says China "was very much part of our family background," you know he means it. His mother had been born in China in 1913, when her father was practicing as a doctor in Manchuria.
"My grandfather came out to China before the first war," says Gordon, using that generation's description of what we now call World War I, "and worked for some years in Dongbei in northeast China."
Indeed, both Gordon's grandfathers were doctors so medicine was on both sides of his family tree – as was China. "On the Gordons side, my uncle served in China during the war and came back full of enthusiasm for China. We always had a very Chinese atmosphere at home."
Despite a certain amount of expectation that he would follow his grandfathers into medicine, young Martin Gordon, born in 1938, went into finance. And while his award-winning medical interventions would have to wait for what he calls his "second career," he never lost an interest in Anglo-Chinese cross-cultural communication.
While his banking career took him to Japan and Indonesia, among other places, "One always had one's eye on China." Invited while in Hong Kong to visit the Bank of China, he began to make connections with the future in mind.
"China was going to be part of the market in due course, which of course happened," he says. "I always tried, whatever I was doing elsewhere, to maintain the links on the Chinese side, and so when China started to open up, it became possible for me to participate in it.
"In January 1985, I did my first visit to Beijing at the invitation of the Bank of China," he recalls. "I went very frequently into China, and the Bank of China was a wonderful help to me. We did a lot of visits around China."
Some of them were at rather short notice. "​​In August of 1987, I sent a little message to the Bank of China in Beijing saying I thought that we could do a $200 million five-year transaction in the international capital market, which would be a complete novelty for China and for the Bank of China.
"They called me and said 'Mr Gordon, would you please come to Beijing this weekend and bring the necessary colleagues to discuss the documentation? We would like to go ahead with your proposal.' And so I got on an aeroplane…"
Arriving back in Beijing, Gordon was greeted by an auspicious sight: "It was raining and then the sun came out, and there was a great big complete double rainbow going down the main Chang'an boulevard in Beijing."
The omens proved correct. "There was no precedent – China hadn't done any deal for endless years," he says. "The Bank of China people were extremely welcoming and we had the most wonderful negotiation."
'I walked in as though I'd been beaten up, and everybody roared with laughter'
Documentation discussions mostly took place in "a big corner room at the top of the Bank of China building," but for certain sensitive matters Gordon would be taken by the bank's most senior staff "into a little side room, which was rather dark." Emerging from this room gave Gordon the chance to display a sense of humor which transcends cultural boundaries.
"When I'd completed a set of negotiations with these two top Bank of China people, I went back into the room where all the people doing the documents were, and I could see a sort of little expression on the faces of the Chinese people around the table.
"So I walked into the room as though I'd been beaten up, and everybody roared with laughter. And after that, the negotiation worked very beautifully, and the whole transaction went through very well. It became a very famous deal."
It wouldn't be the last time Gordon's human touch and willingness to build bridges would help to bring two cultures together.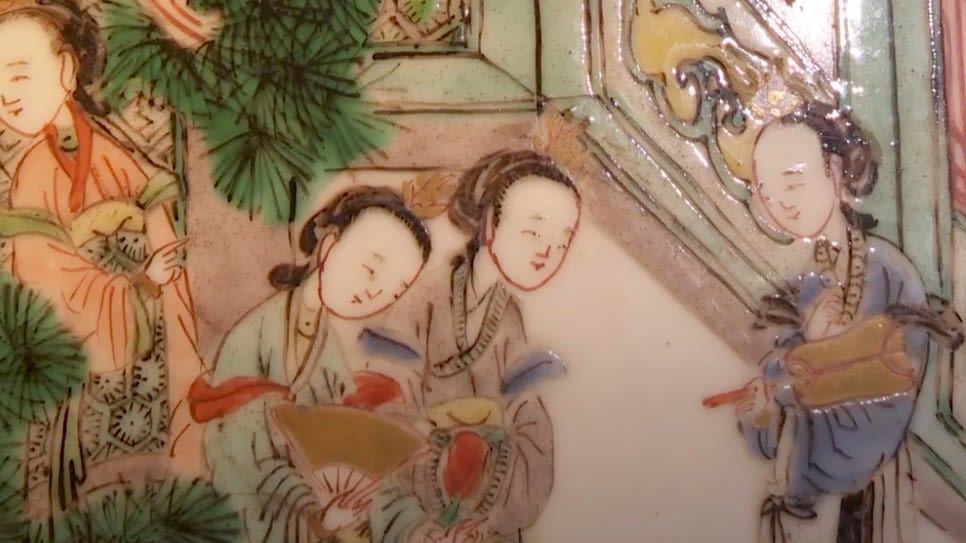 An antique vase, one of many antiques in Barry and Martin's home.
An antique vase, one of many antiques in Barry and Martin's home.
Barry and Martin
China also had a very personal resonance for Gordon, through his partner Barry Chan: "Barry was my partner and my very good friend from 1970 onwards."
A tailor turned antiques dealer, Chan was diagnosed with HIV in 1993 and died in 1996 – but not before giving Gordon his life-changing mission.
"Barry had said to me before he died, 'Martin, you must do something for charity,'" says Gordon, who promptly reached out to Brian Gazzard at Chelsea and Westminster Hospital's HIV unit, "to thank him for the help that they had given to Barry during his long illness.
'A friend said "Let me introduce you to the chief people in the Ministry of Health"...'
"I said that I would be interested in doing something between China and the United Kingdom on AIDS care, AIDS prevention and so on." Gazzard replied that the hospital "would be extremely grateful" to work with Gordon, having "very few contacts in China."
With the contacts and the impetus, Gordon set about making things happen via the newly-formed Barry & Martin's Trust. "One of my good friends, a Chinese doctor in Oxford, said 'If you're going to Beijing, let me introduce you to the chief people in the Ministry of Health.'"

So it was that in July 1996, "very shortly after Barry died," Gordon was meeting people who could make things happen in China – and who were very interested in knowledge-sharing with the UK.
"I called the Chinese Academy of Preventive Medicine where the president received me, the vice minister of health received me, and they all seemed to be rather pleased to see me."
Immediately, Gordon was back into his position as a conduit between China and the UK: introducing people, sharing best practice, building bridges. "I said, 'I would like to help, of course. I have a lot of good contacts in England…'"
Nor was Gordon short of direct ideas. When the Chinese response was warm, he had an instant suggestion.
"I said 'Would it help if I brought a group of doctors and nurses from England and we would have a seminar in Beijing in the spring of 1997? And you can invite all the people who are concerned with AIDS care in China.'"
So it was that Gordon led to China a group of 16 people, mostly doctors and nurses, and mostly from the Chelsea and Westminster Hospital, "creating some of the very first contacts in this field between China and England."
His second career had begun.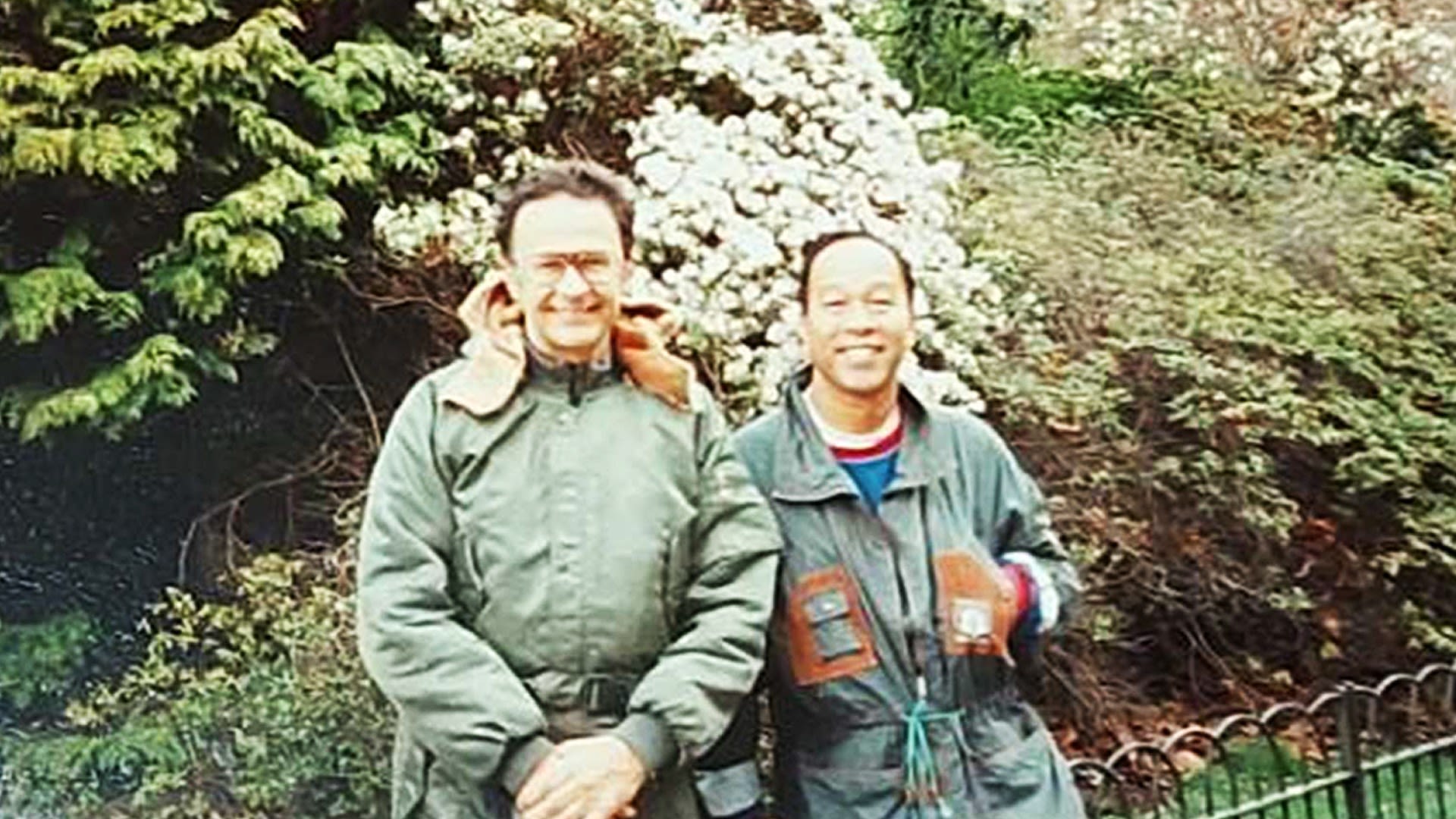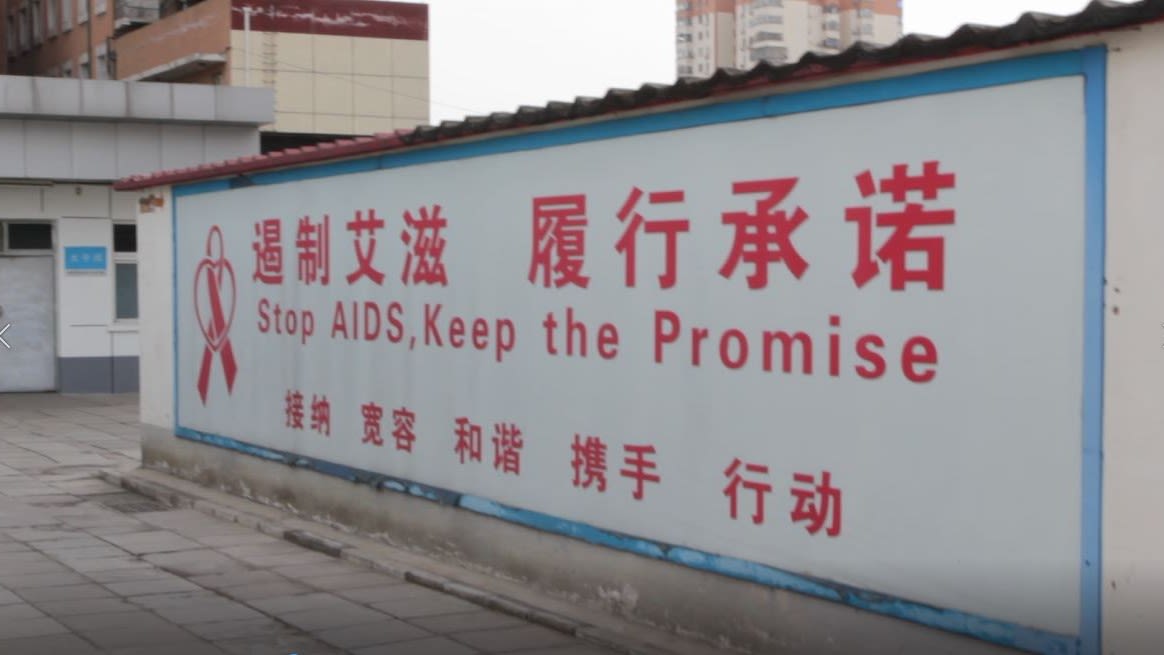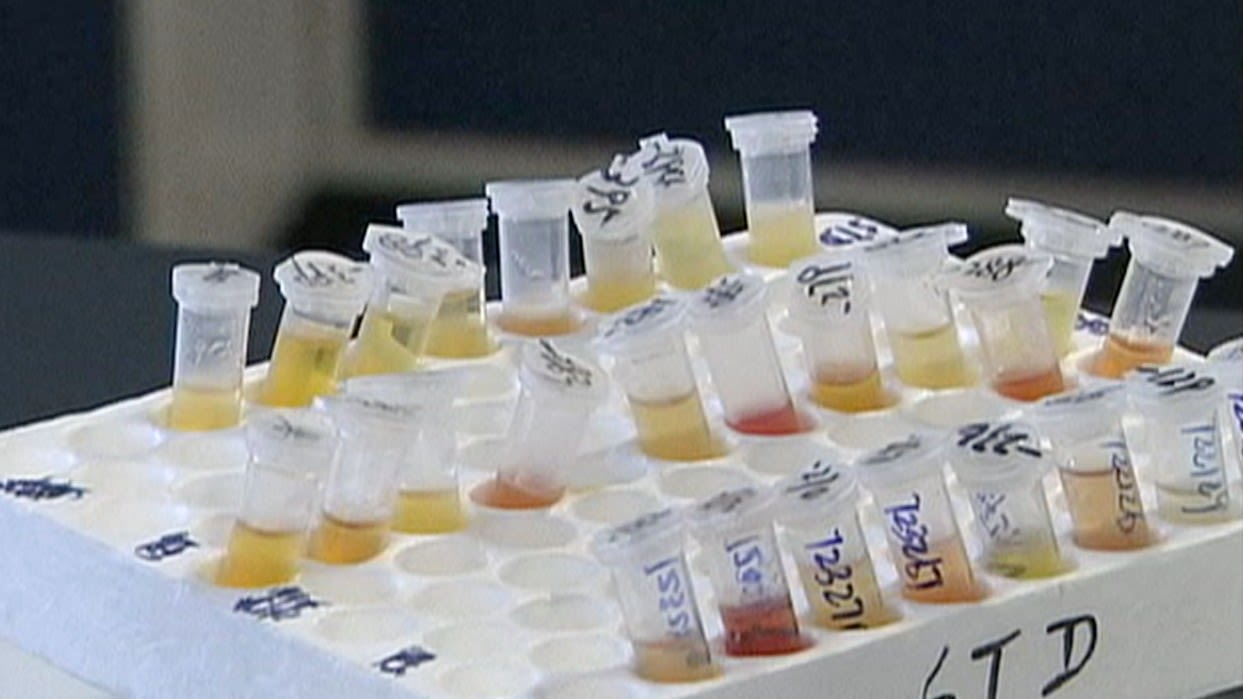 Blood samples are taken for HIV testing.
Blood samples are taken for HIV testing.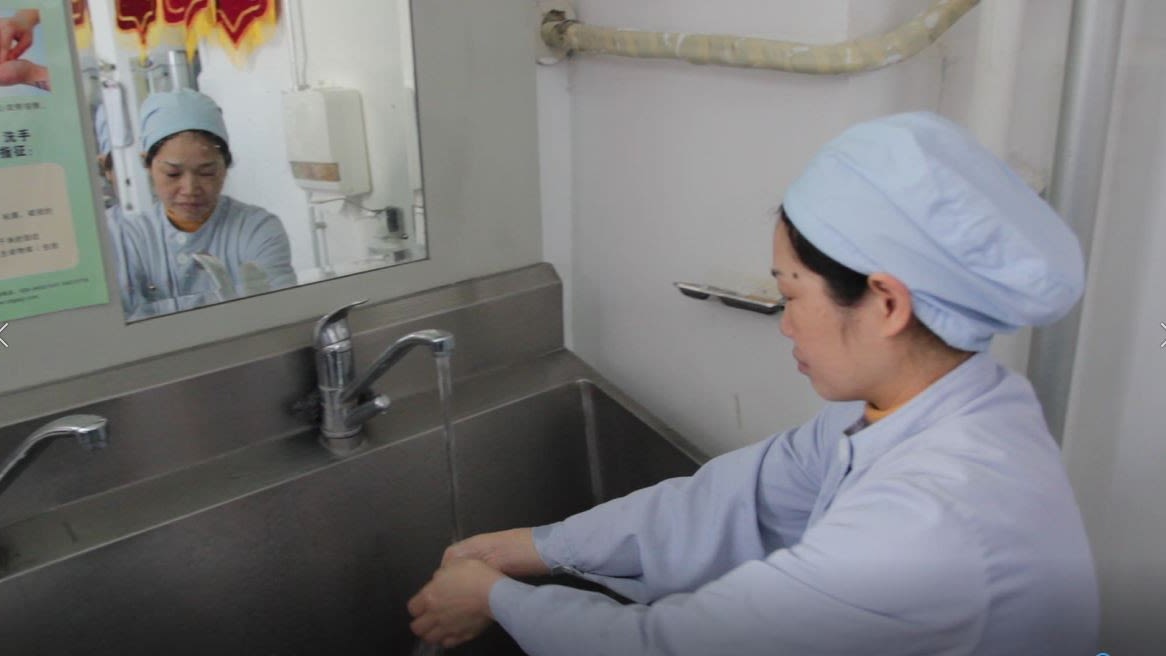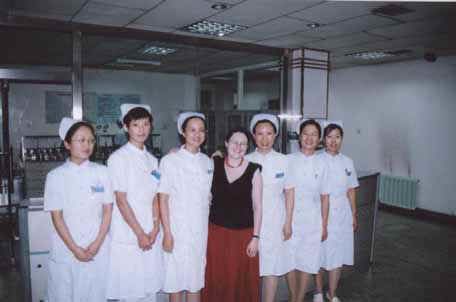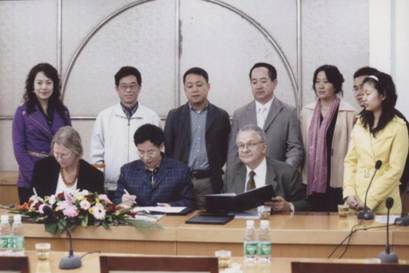 Overcoming the feared unknown
Imagine for a moment that a new plague were to descend on humankind, incapacitating and killing the population, while an overwhelmed medical sector struggles to cope with the effects of the disease, let alone understand it or even start to prevent it.
Of course, tragically we don't have to imagine such a scenario – and not only through COVID-19. By damaging the cells in the immune system and thus weakening the body's ability to fend off everyday infections and diseases, HIV (human immunodeficiency virus) can kill its victims in many ways, even before developing into acquired immunodeficiency syndrome (AIDS).
Knowledge in the fight against HIV/AIDS has been hard-won against a background of fear and suspicion. First clinically observed in New York in 1981, HIV has been and remains much misunderstood around the world, sometimes in the absence of public information but sometimes even despite it.
Having lived with Barry Chan in New York and London, Martin Gordon had therefore been well aware of the ramifications of ignorance, including prejudice and discrimination – and the importance of education in overcoming it.

"The Chinese were terrified of HIV, as a lot of other people were, and didn't have a very good idea of how to handle it," he recalls. "And it was one thing in Beijing, but it's quite something else in the great mass of this big country.
"But when we had that first seminar in May of 1997, people came from different provinces of China. And at this first seminar, we gave a lot of lectures explaining how this had gone in England – how we dealt with it, the mistakes we had made, how we found the solutions, and how prejudice and discrimination should be avoided."
'Chinese people became very sophisticated very quickly on these subjects'
The first step was to educate the healthcare providers "that it wasn't that dangerous if you knew what you were doing. And over the following years, we brought groups of doctors and nurses to do workshops on AIDS prevention and care in numerous provinces of China.
"We also invited the Chinese to come to London to study at our hospitals – a whole series of Chinese doctors and nurses" from two key Beijing hospitals, You'an and Ditan, specializing in the treatment of infectious diseases.
Crucially, the project also had buy-in from the top. "The Chinese government, through the Ministry of Health and the Center for Disease Control, were very happy to work with us."
Gordon and his allies now had a government willing to provide backing, doctors willing to learn and nurses willing to care – and it worked.
"Chinese people became very sophisticated very quickly on these subjects," reflects Gordon. "They've built a lot of hospitals and they have some wonderful doctors. The level of sophistication is very high."
The quest for excellence in HIV healthcare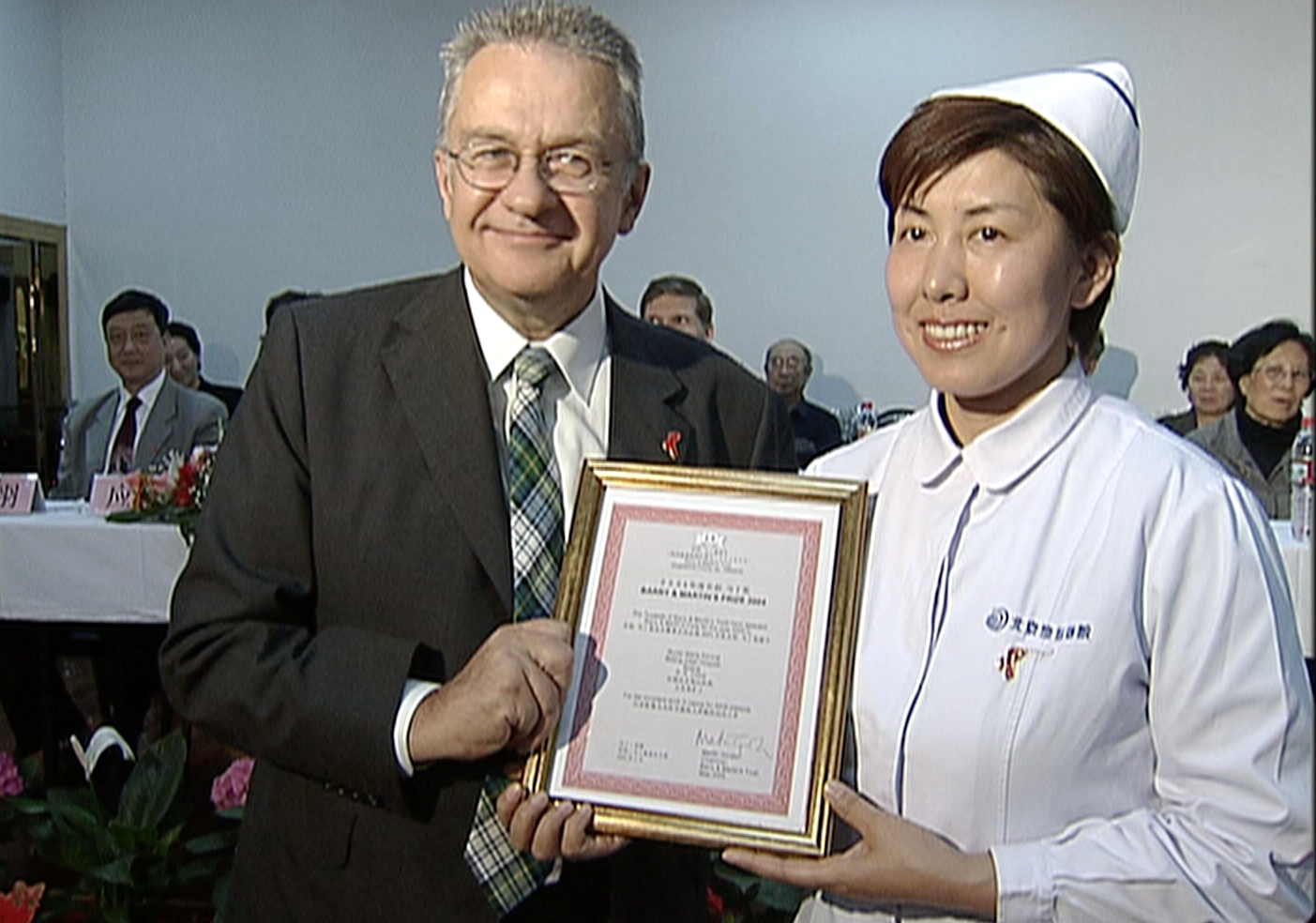 Awards acknowledge excellence – and spread it.
Awards acknowledge excellence – and spread it.
Prizegiving
Having rapidly established a system of knowledge-sharing and educational best practice, Gordon soon set up a positive feedback loop to reward the best exemplars of advancement: in 2000, he created an annual award called Barry & Martin's Prize for Excellence in AIDS Treatment and Care and Education.
"These prize-givings were extremely popular," says Gordon, who was also careful to be geographically inclusive: "We went to some very remote parts of China to give our prizes."
This regional inclusivity only increased the positive feedback: "It was very much reported in the local newspapers – it was very, very popular, and it created centers of excellence."
Gordon was also quick to ensure that it wasn't just the doctors who were awarded. In 2004, the prize was awarded not to a doctor but to a nurse, Wang Kerong of Beijing Ditan Hospital. She had spent many years not just working with AIDS patients but traveling around China to educate other nurses about AIDS patient care.
Gordon saw it as just reward for a "wonderful, wonderful nurse" he had known from early in the project.
"She came over and spent a couple of months at the Chelsea and Westminster Hospital, and made a huge list of all the things that she could recommend to colleagues in China. She came back with this great big list and started implementing them one by one and in a hospital had a tremendous effect."
It wouldn't be the last award Wang won, as she became increasingly well-respected in China.
In 2010 she won the National Advanced Worker title, in 2012 she was elected one of China's Moral Models, in 2013 she was awarded the Florence Nightingale Medal and when she won the National Advanced Worker title again in 2015, Chinese President Xi Jinping presented the medal to her at the awards ceremony.
In 2018, after working for 35 years in the treatment of infectious diseases, Wang went on to be honored as a National March 8th Red-Banner Holder. So great was her reputation that Wang was elected as a deputy to the 18th and 19th National Congress of the Communist Party of China (CPC).
'Nursing in China has made terrific strides during the period we've been working there'
Gordon knows from personal experience how important nurses are. "When Barry was ill, it was the nurses who had more day-to-day contact," he says. "In reaching out to sick people, the nurse has a very important role to play.
"We've given a lot of prizes to nurses, and we've had a lot of nurses over here studying, and nursing in China has made terrific strides during the period that we've been working there. And we have so many good friends."
But if nurses are vital, Gordon knew the most important people in the chain are the patients – and that establishing trust was crucial.
"We were very discreet people, we didn't start telling stories and that sort of thing," he says. "We had a very good relationship with the Chinese doctors and with the sick people."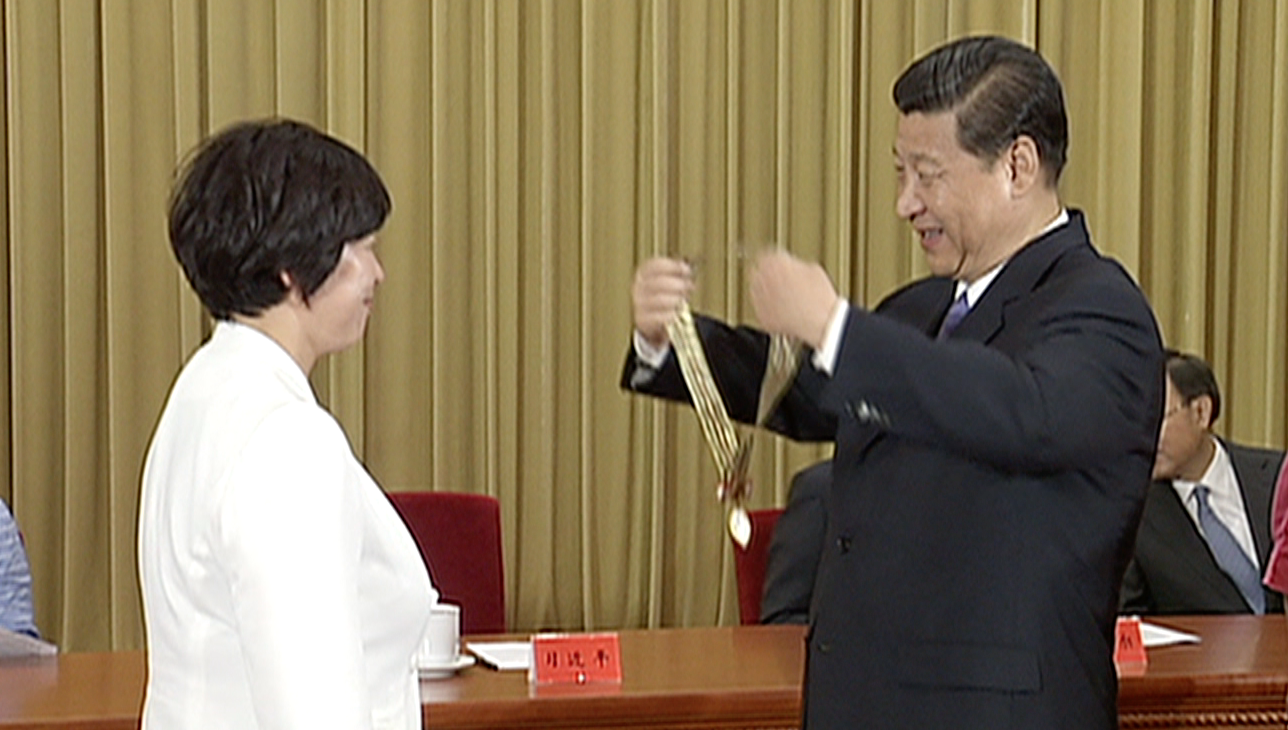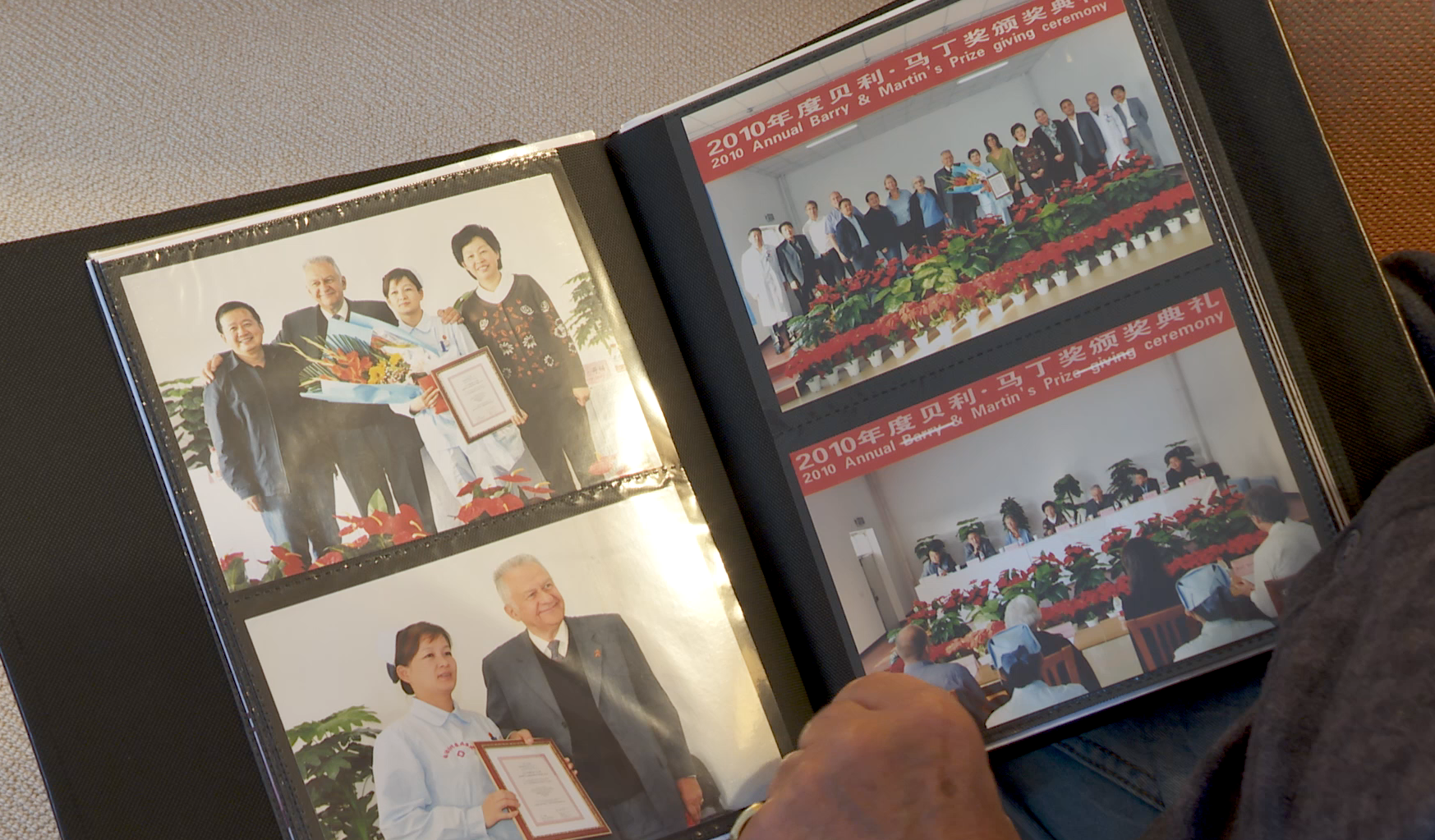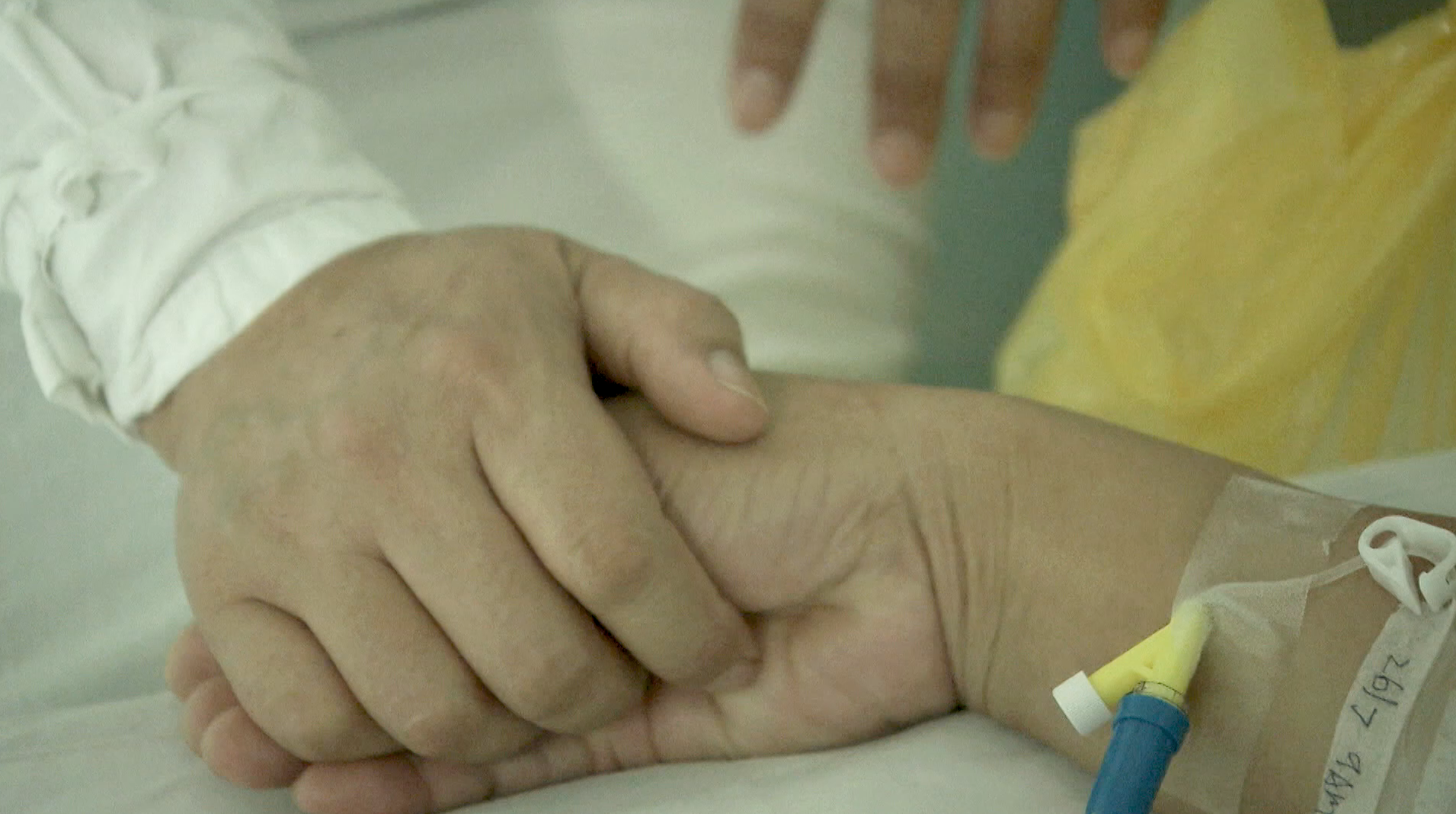 Gordon feels meeting patients is vital. /Alex Shields
Gordon feels meeting patients is vital. /Alex Shields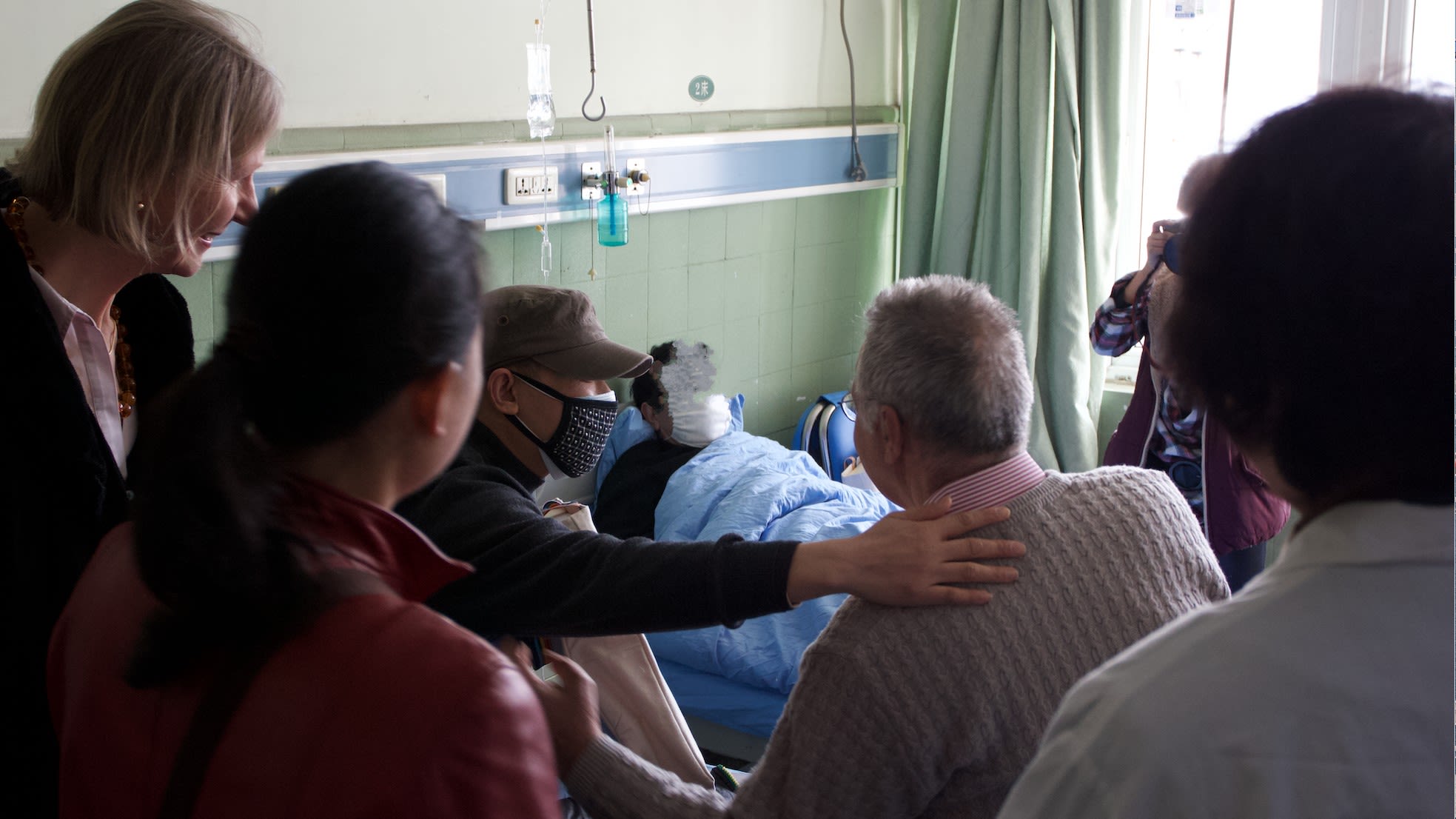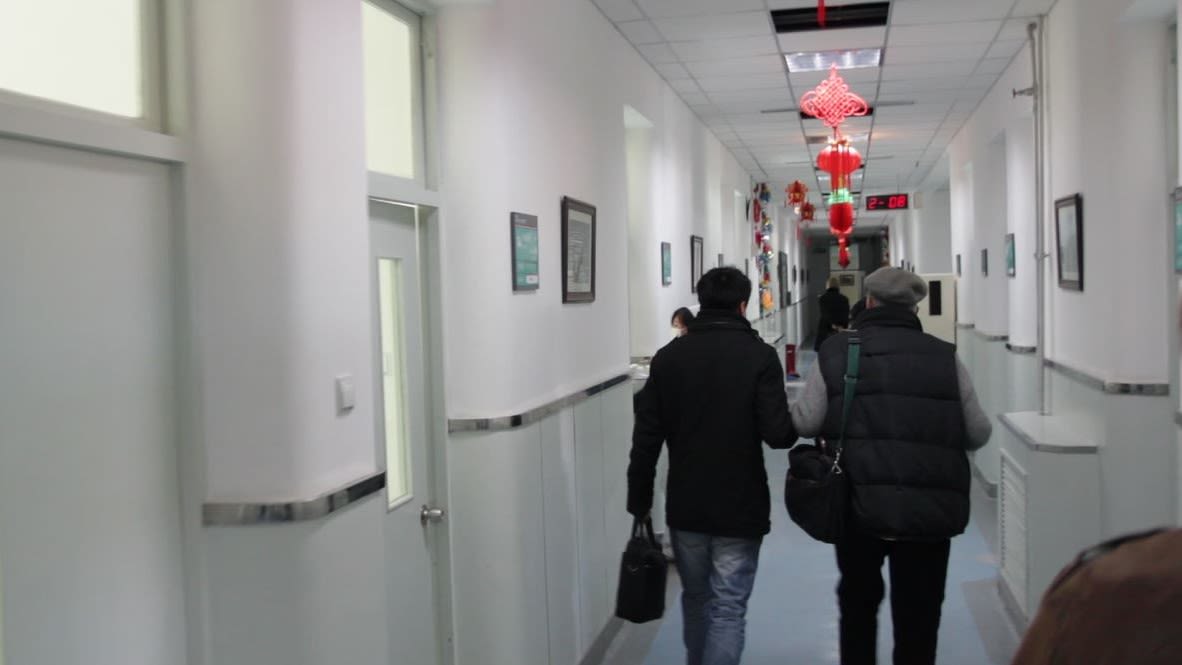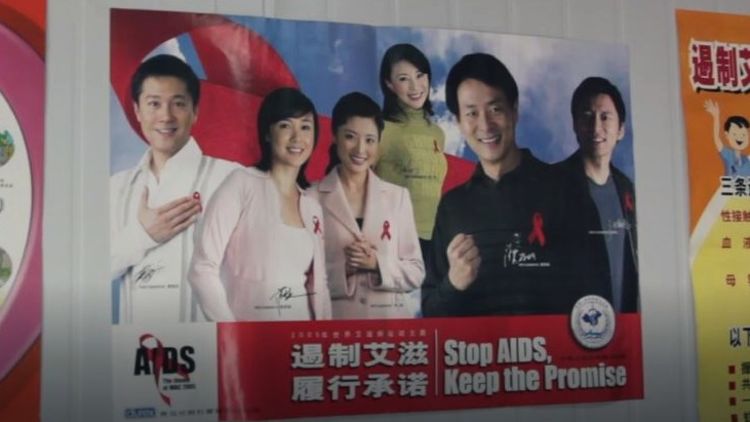 One way to grow trust was physical contact. In 1987, Princess Diana had made headlines throughout the Western world when she was photographed shaking hands with HIV and AIDS patients at a London hospital, helping to dispel the deeply-held belief that the virus could be transmitted through such surface contact.
While Gordon and his charity colleagues and healthcare workers may not have had the same profile, their insistence on contact gradually overcame the same barrier in China – while also helping sufferers feel much less isolated, physically and psychologically.
'Physical contact made all the difference – people remember us for what we did'
"We were always trying to demonstrate that people shouldn't worry," he says. "We visited very sick people in hospitals, very sick children, and we were always holding them in our arms. And the physical contact made all the difference – people will remember us for what we did."
It was a small but vital example of overcoming prejudice, of turning ostracizing into outreach, of replacing misunderstanding with understanding.

"At the very beginning, all the top doctors knew that gay people existed but had no access to them," recalls Gordon. "We certainly helped them to understand that sort of thing very well from the earliest years.
"We've got to quite a nice plateau in China. The government – the Ministry of Health, the Ministry of Civil Affairs, the Ministry of Public Security – they all know that a job needs to be done to reach out to the gay groups to make sure they get tested for HIV – and if they're positive that they get the necessary drugs and so on.
"The gay communities on the whole are registered with the Ministry of Civil Affairs. The government takes responsibility. One of the principal jobs of these groups is to access people who are vulnerable to HIV – not only gay people, but other people. I've met plenty of other people getting it.
"The role of Barry & Martin's Trust in this after all these years is very much understood by most of the medical authorities in the different provinces and cities that we visit."
Again, it's about communicating and sharing best practice – and Gordon is not the only one to be impressed by the outreach work, as demonstrated in the northern province of Hebei.
"We were told that the CDC and the medical authorities in Shijiazhuang were so pleased with the way that this group was doing, they asked them to set up two more groups in other cities in Hebei."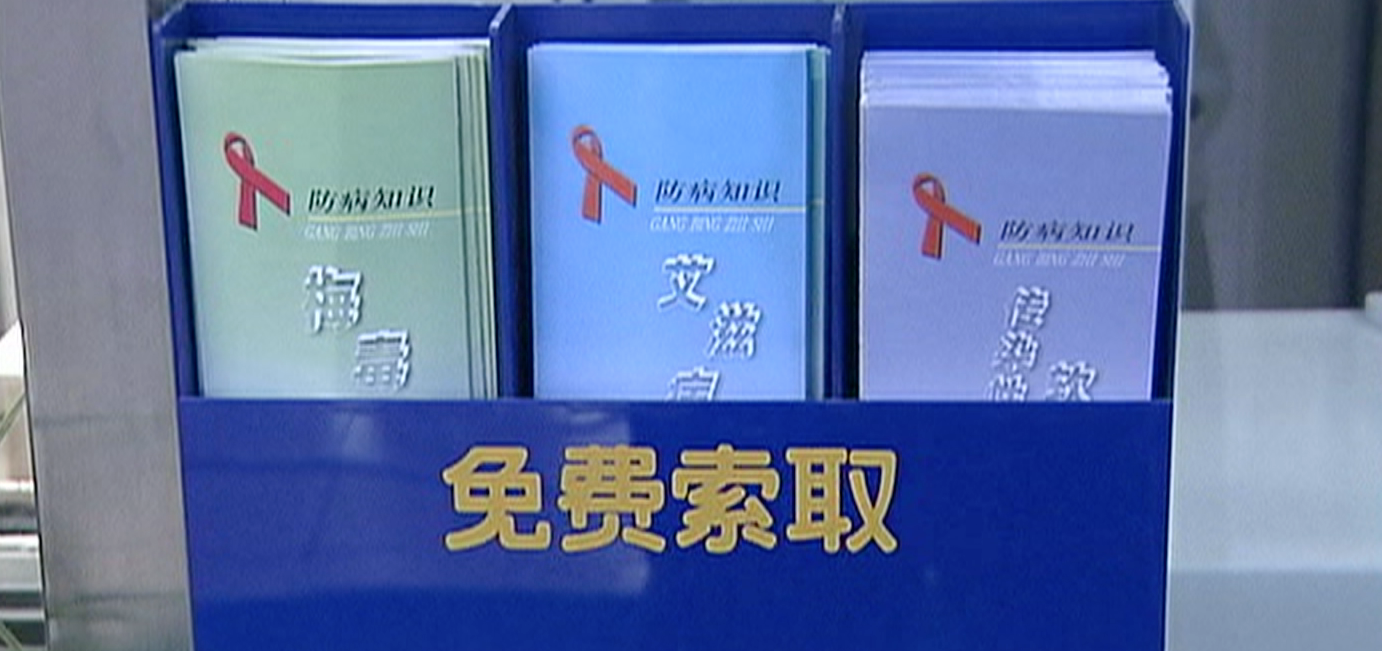 Gordon has helped spread best practice throughout China. /CGTN
Gordon has helped spread best practice throughout China. /CGTN
Helping drug users
It's not just members of the gay community who can find themselves marginalized and ostracized by their increased statistical susceptibility to contracting HIV. Another such group is injecting drug users.
While it's no surprise to hear that Barry & Martin's Trust has found it harder to conduct outreach in this understandably secretive community, it's also no great shock to hear that the Trust has nonetheless had some success. As Gordon puts it, "We haven't done as much with the drug communities as we have with the gay communities – although in Xinjiang, we did quite a lot…"
A huge but sparsely-populated autonomous region in China's northwest, Xinjiang shares a long and remote border with various central Asian countries. Narcotics trafficking across these borders is not a new issue.
"There have been drugs going backwards and forwards across these borders for years," reflects Gordon, "and so there're a lot of drug problems. And at one stage we were supporting a needle exchange center in Yining, which is right on the border of Kazakhstan."
In 2005, Barry & Martin's Prize for Excellence was shared between the Yining needle exchange and the CDC hospital in Xinjiang's capital Urumqi. Both cases represented outreach to Xinjiang's Uygur ethnic group.

"The CDC would get drug addicts who were doing the needle exchange center work, and we'd hug them. And the CDC thought we were terribly helpful in doing that, so they were always very keen that we should visit them. And it helped enormously with these drug communities."
Accepting the award, volunteer Adili Aximu told a moving story about how he and other Uygur people in Yili prefecture had taken to drugs and contracted HIV, and the responsibility they felt for their families, and the efforts they were making with the needle exchange program to prevent infection in others.
"We gave prizes to some of the HIV-positive drug addict people, and the Chinese officials in charge were very grateful that we did that – it gave the impression that these drug addicts were not bad people."
That's not the only example of Barry & Martin's Prize setting a precedent for extending understanding. As early as the second year, in 2001, the prize was given to Wang Chun, a doctor at the prefectural CDC in Simao, Yunnan, for her caring work among AIDS patients – and again, it rewarded and spotlighted a trailblazer.
'We have sown seeds which in China have grown to very big trees'
Wang is a member of the Lahu ethnic group, and her excellence was recognized when the central government appointed her as one of two representatives from her prefecture to the National Party Conference in Beijing.
"Her job was to pursue the interests of women at the national level, and the interests of HIV, and the interest of minorities," explains Gordon. "It was very, very popular, and it was a very good decision to send her onto the committee where she did a great deal of good."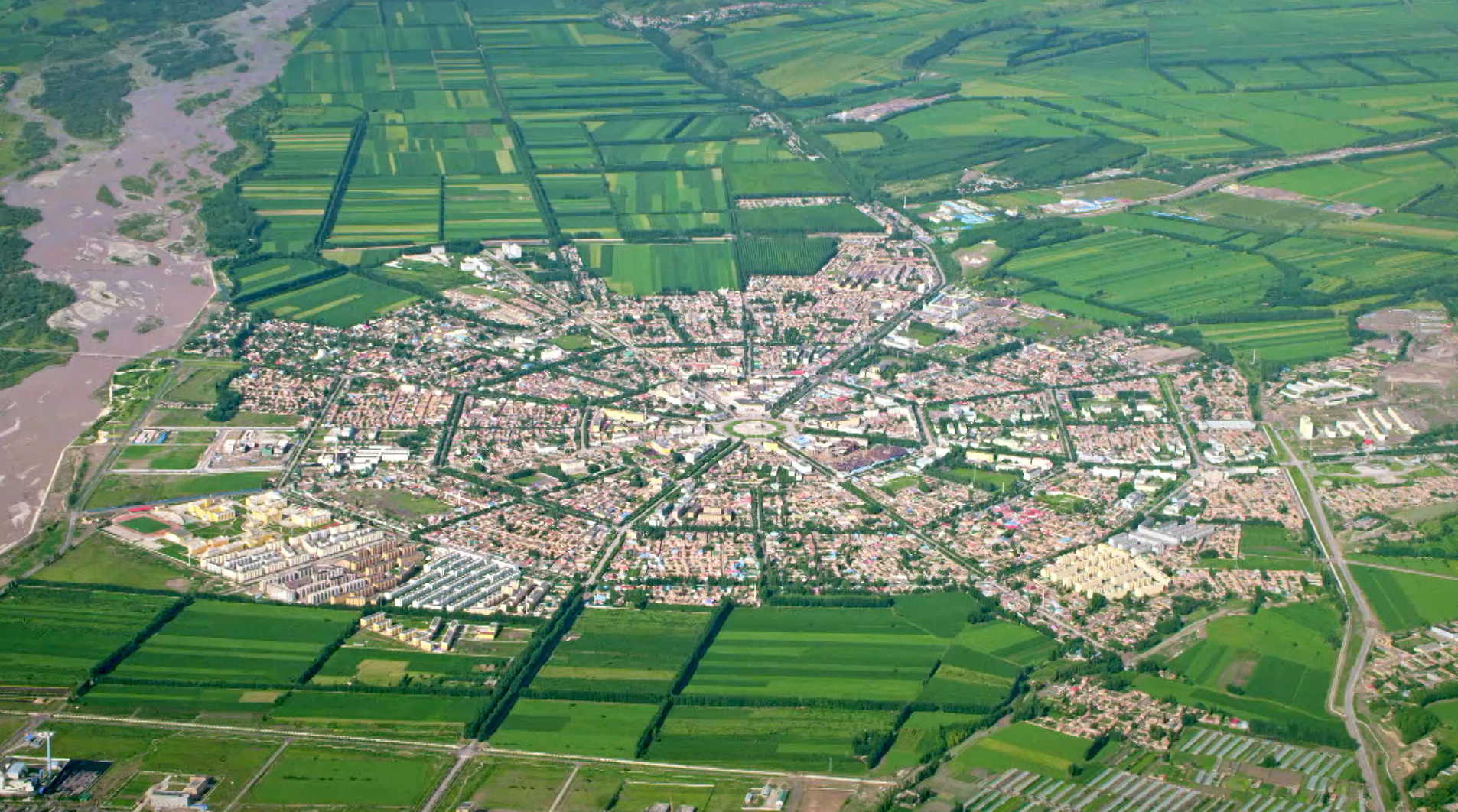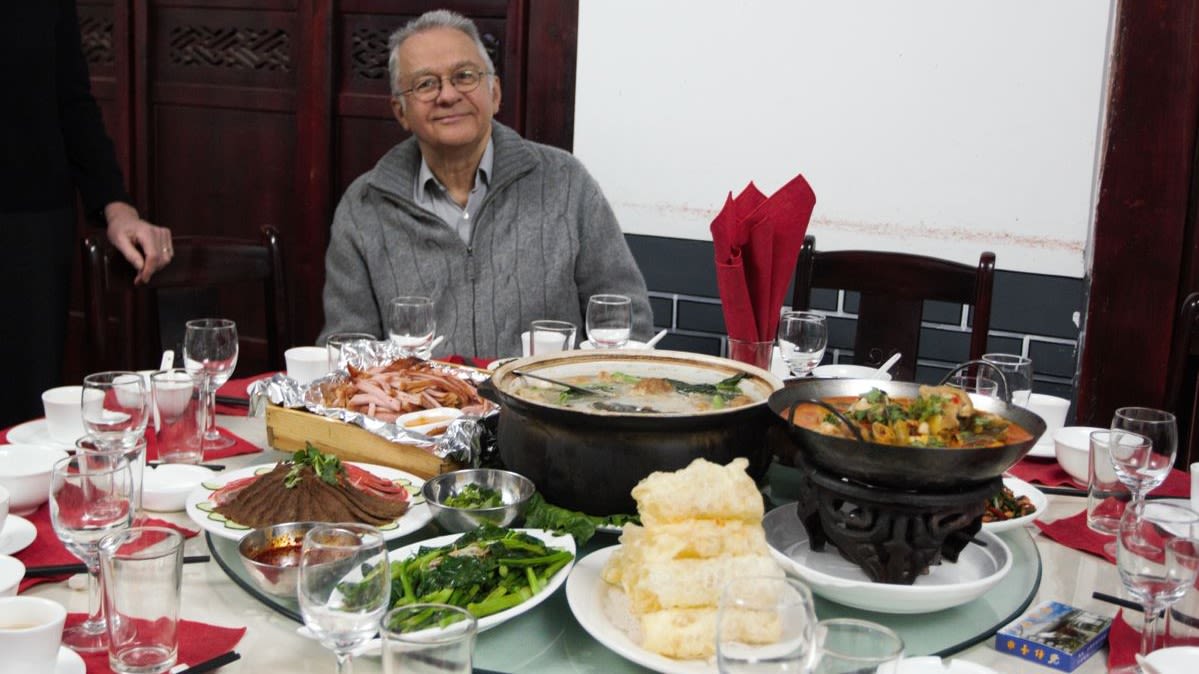 Barry and Martin's Trust supports hospitals in China for HIV/AIDS treatment and care. Presently it supports projects at the Beijing Ditan and You'an Hospitals; The Second People's Hospital in Dali of Yunnan Province; Xinjiang Medical University Hospital; and Qingdao Medical College.
The Trust donated to build the Peggy Health Center at The Second People's Hospital in Dali, Yunnan Province. It also contributed to build the Simao –Shanghai AIDS and Infectious Diseases Hospital in Simao, Yunnan Province.
The Trust's contributions to building the Peggy Health Center, No 2 People's Hospital, Dali, Yunnan, help it offer an HIV/AIDS and STD clinic along with an outreach center.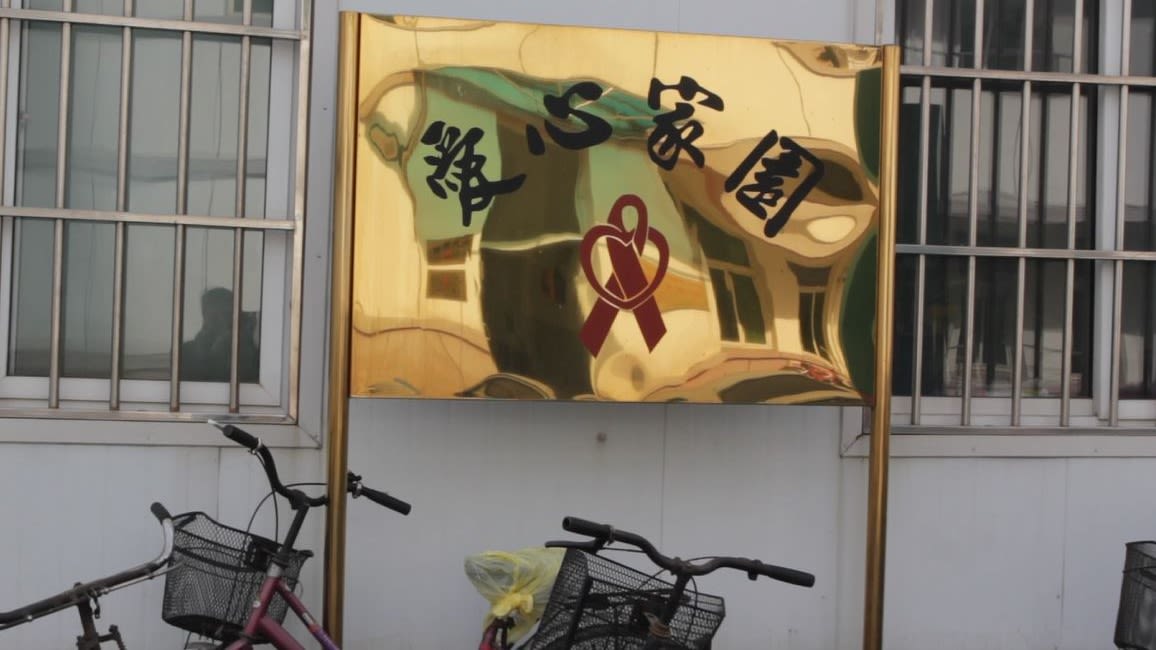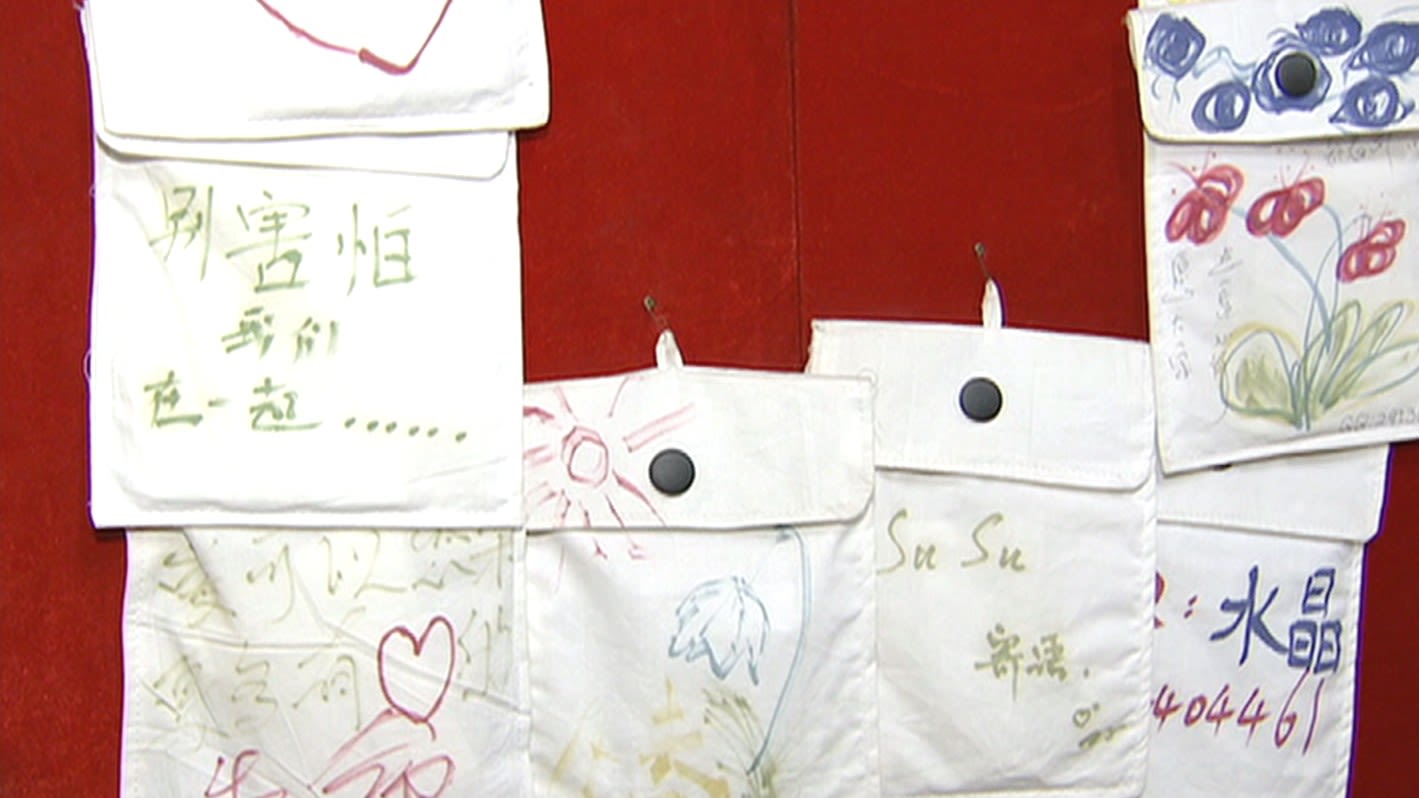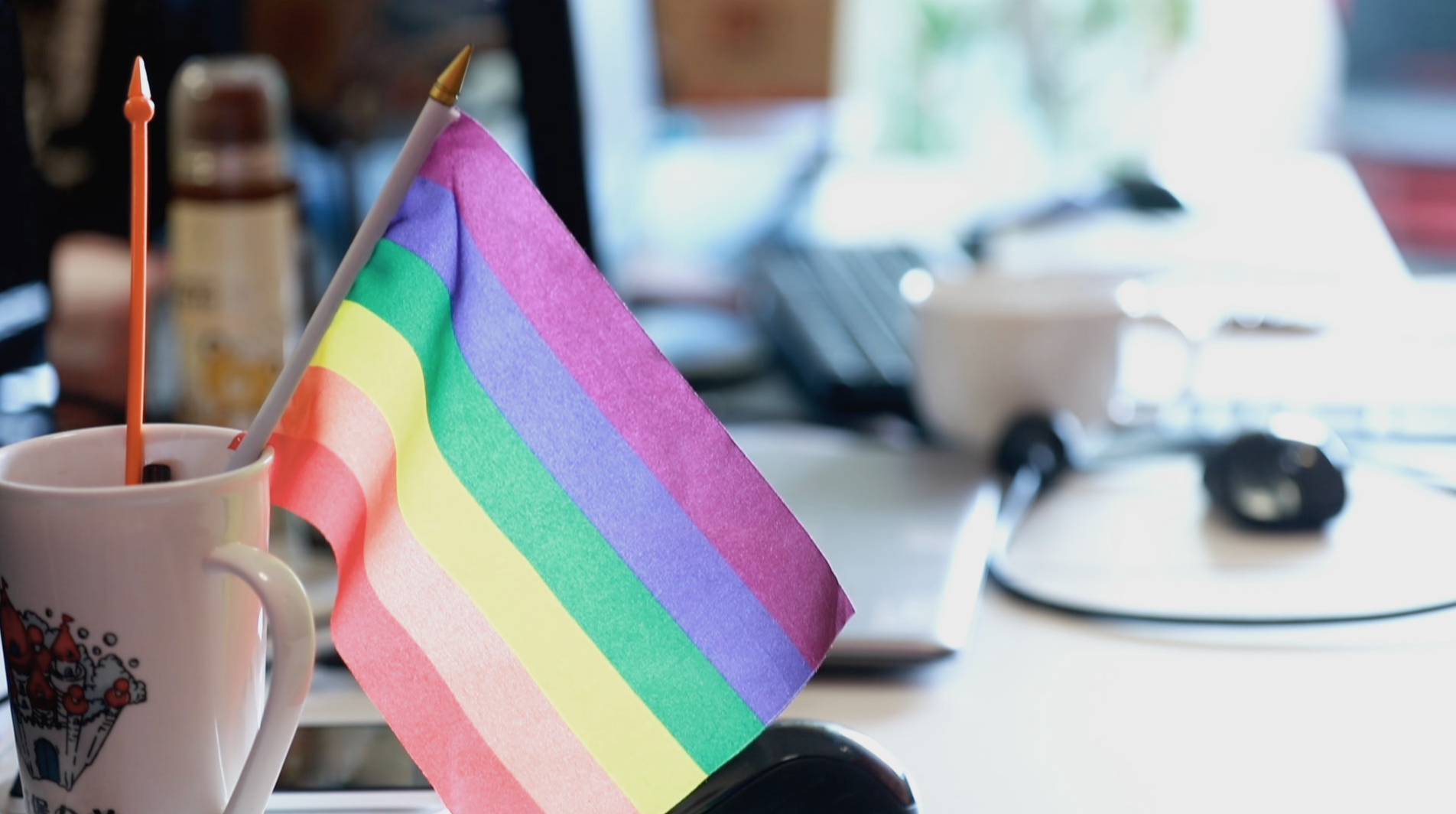 Outreach
As Gordon puts it, "We have sown seeds which in China have grown to very big trees" – and some have even surprised him with their growth. Take, for instance, a garden at Beijing You'an hospital.
"We started with them something called the Quiet Garden in 2007, and this has been somewhere gay people can come and discuss their problems. And huge outreach around Beijing has been created through the quiet garden – far more than we conceived at the time that we started it."
'The hospital was absolutely overjoyed and wrote me a beautiful letter of thanks'
Now the LGBT community has mobilized, its members have come to the aid of others. "In 2008, there was a very big earthquake in Sichuan," recalls Gordon. "There was excellent gay group in Chengdu, in Sichuan, whom we knew quite well, and we said 'If we sent you some money, would you be able to help the earthquake victims?' And they said they'd be very happy to.
"They arrived with blankets, schoolbooks, pencils and simple medicines. And I thought it made a very good impression that a gay group should be seen as part of the people who were helping."

Similarly, Gordon could use his on-the-ground network when a new coronavirus broke out in early 2020. "I asked a gay group we had supported, with some particularly excellent people, what we could do." And they came back with two key suggestions.
"One was that the nurses at the principal hospital in Wuhan were having a very terrible time," he says. "Because nobody quite understood the disease at that stage, these poor nurses were covered in all these things [protective equipment], and they just couldn't get it down to get anything to eat.
"So we quickly sent some huge crates of fresh fruit and other things, and the hospital was absolutely overjoyed and wrote me a beautiful letter of thanks."
The other was a more direct intervention into a disrupted medical supply chain.
"A lot of people had gone away to their home villages over Chinese New Year, and taken with them, say, two weeks' supply of HIV drugs. And a lot of these people, their families in the countryside didn't know they were gay, didn't know they were HIV.
"We arranged a whole system for sending the drugs through the gay group to all these little country addresses. And that was a great help."
Recognized for building bridges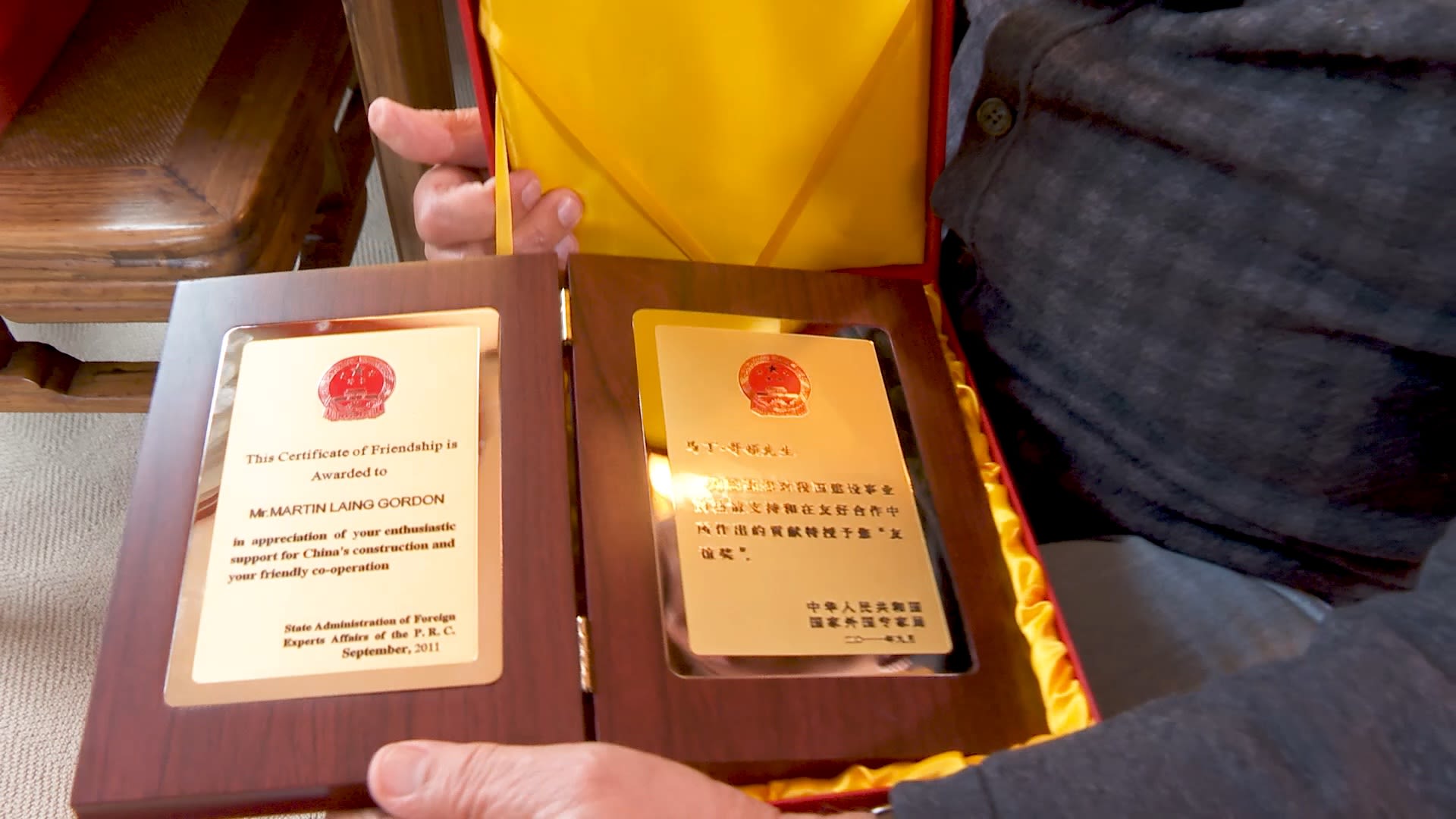 Gordon received the Chinese Government's National Friendship Award.
Gordon received the Chinese Government's National Friendship Award.
Gordon's work has impressed many people in China, and not just those he's trying to help. He has been the recipient of several awards for his charity work.
In November 2009, the Minister of Health gave him an award for Outstanding Contribution to AIDS Prevention and Control in China. In March 2011, the Mayor of Beijing bestowed the Beijing Great Wall Friendship Award upon him.
And in September 2011, Gordon was given the Chinese Government's National Friendship Award, China's highest award for "foreign experts who have made outstanding contributions to the country's economic and social progress."
'It's a joy to establish relations with the Chinese'
Over the course of several decades building bridges between China and the UK, Gordon has picked up a few tips that he's only too happy to pass on.
"The Chinese like visitors who are interested in Chinese culture and the Chinese people, and who are willing to learn," he says. "They don't like foreigners who come to the country without knowing anything about the history and the culture and [start] dictating what should be done – they like people who've taken trouble to understand what China is all about."

Asking a lifelong facilitator like Gordon why bridge-building is important is like asking a flower about the rain – "You should always build bridges with every country," he answers quizzically – but clearly he has particularly enjoyed cementing Anglo-Chinese relations.
"The Chinese, with their culture and their traditions and their hard work and their intelligence – it's a joy to establish relations with these people."
Gordon sees clear comparisons between his two careers. "What I did as a banker was very similar to what I did in the charitable field," he says. "We made friends very easily and we remembered people. We were always very polite, we were very discreet. We never told a nasty stories, we kept secrets, and the Chinese felt very confident with us, and so we didn't let people down."
Even with such humility and apparently simple advice, Gordon is still astounded by the scale of his success. "I couldn't have conceived at the beginning that I could have achieved anything remotely like what we have," he admits.
"In our small way we have influenced opinion in China and we have helped people to avoid discrimination. And so I'm certainly quite proud of that."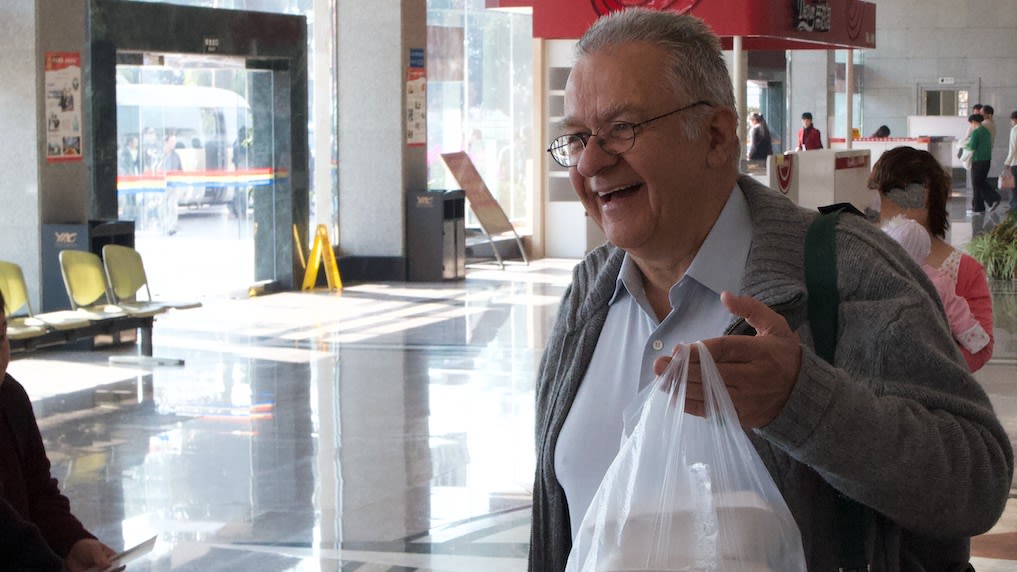 Credits
Editor

Elizabeth Mearns, Sun Lan


Chief Editors

Guo Chun, Duncan Hooper


Writers

Gary Parkinson, Elizabeth Mearns


Producers

Elizabeth Mearns, Sun Lan


Videos

James Sandifer, Alistair Fergusson


Animations

James Sandifer