Work and transport with Zero Waste
How our waste output is affected by jobs and commutes we can't fully control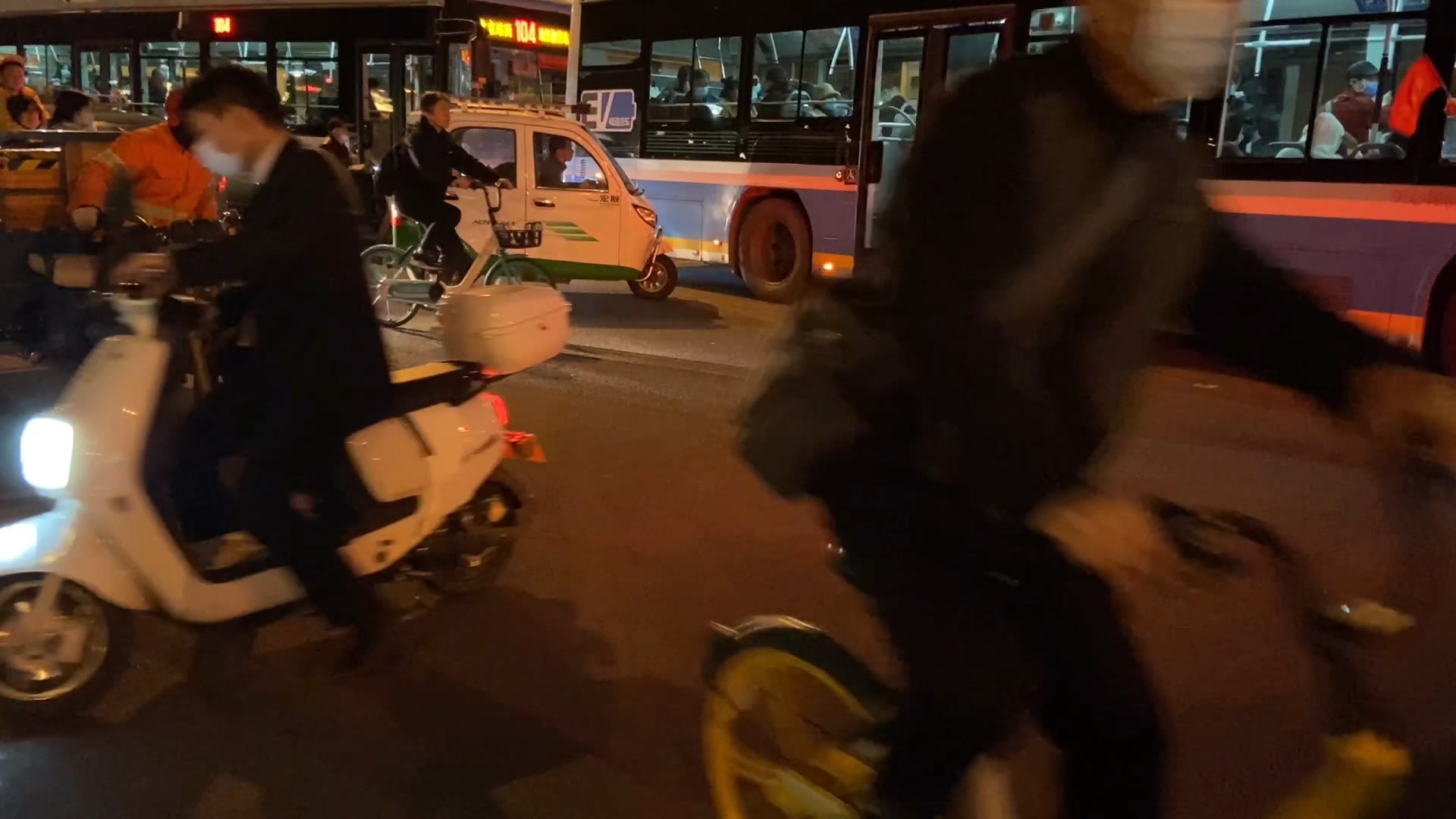 Commuting in Beijing – in various ways. /Wendy Zhang
Commuting in Beijing – in various ways. /Wendy Zhang
If we want to help cut waste, we can do plenty of things around the home. But what happens when we step outside, as we so often must?
Despite the growth in homeworking during the pandemic, the vast majority of the working world must commute – and at that point, we become much more powerless.
Our travel options will always be at the mercy of much bigger things that are outside our direct agency. The infrastructure of public transport; the state and safety of the public highway (from road surfaces to bike lanes); the relative cost of transport modes – none of these are ours to choose individually. They are decided by custom and culture, cost and consumer demand – and in turn they largely decide our ability to choose more environmentally friendly modes of living.
It's entirely possible that you can cycle to the local shops, but can you cycle to work? If it involves risking life and limb on a major road without cycle lanes, you may understandably be more likely to take the bus – or a private car.
If you need to travel to a city 1,000 miles away for work, is there a high-speed rail link or will you be on a plane or in a car? And even if there is a high-speed rail link, what is the ticket cost compared to a budget airline soaring above the same route? How much would you pay to save the planet?
There are no easy answers, but there are plenty of questions. We asked our four #ZeroWasteChallenge volunteers, on four different continents, for their experiences.
Europe
Francesca Della Penna in London, UK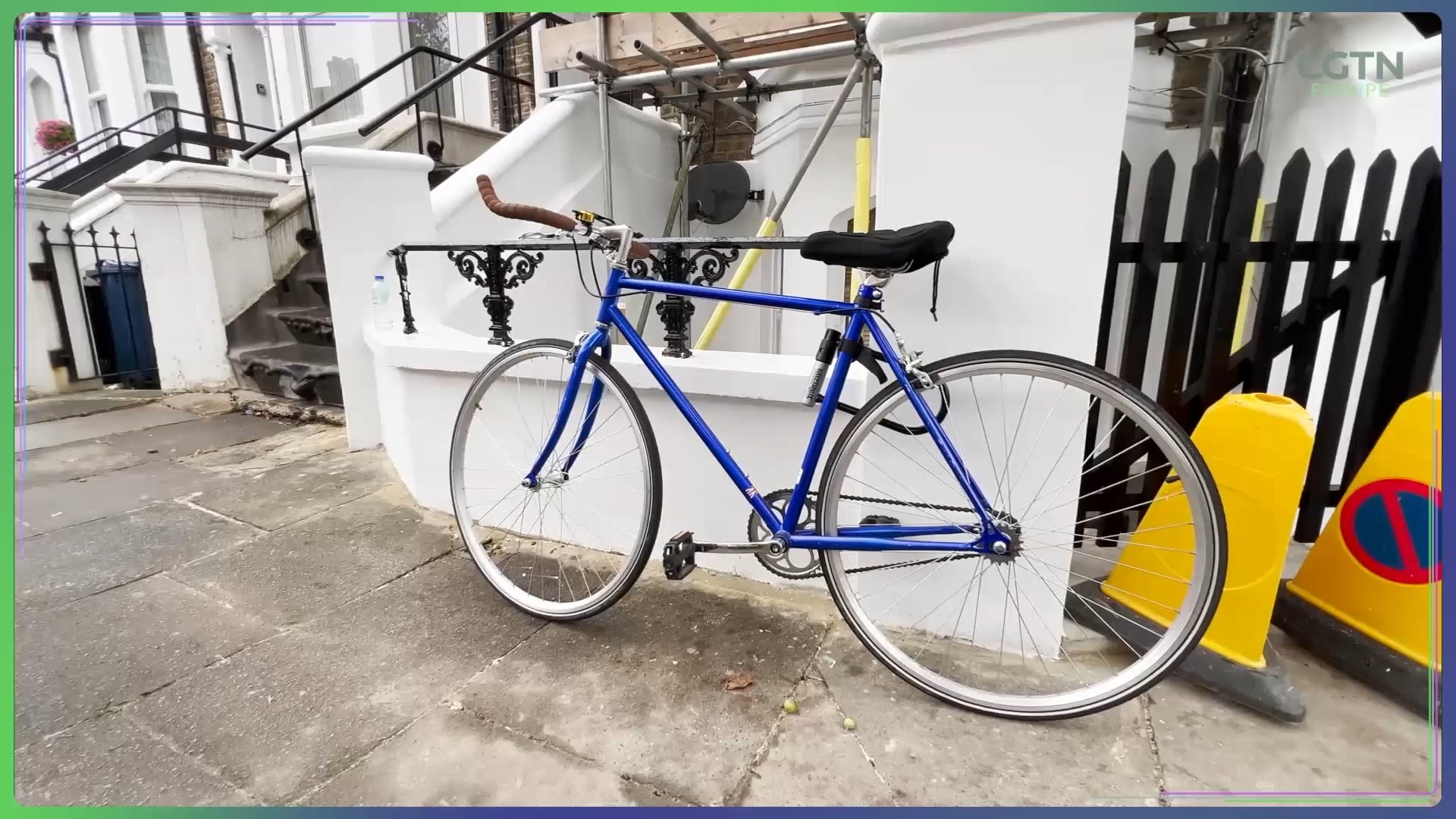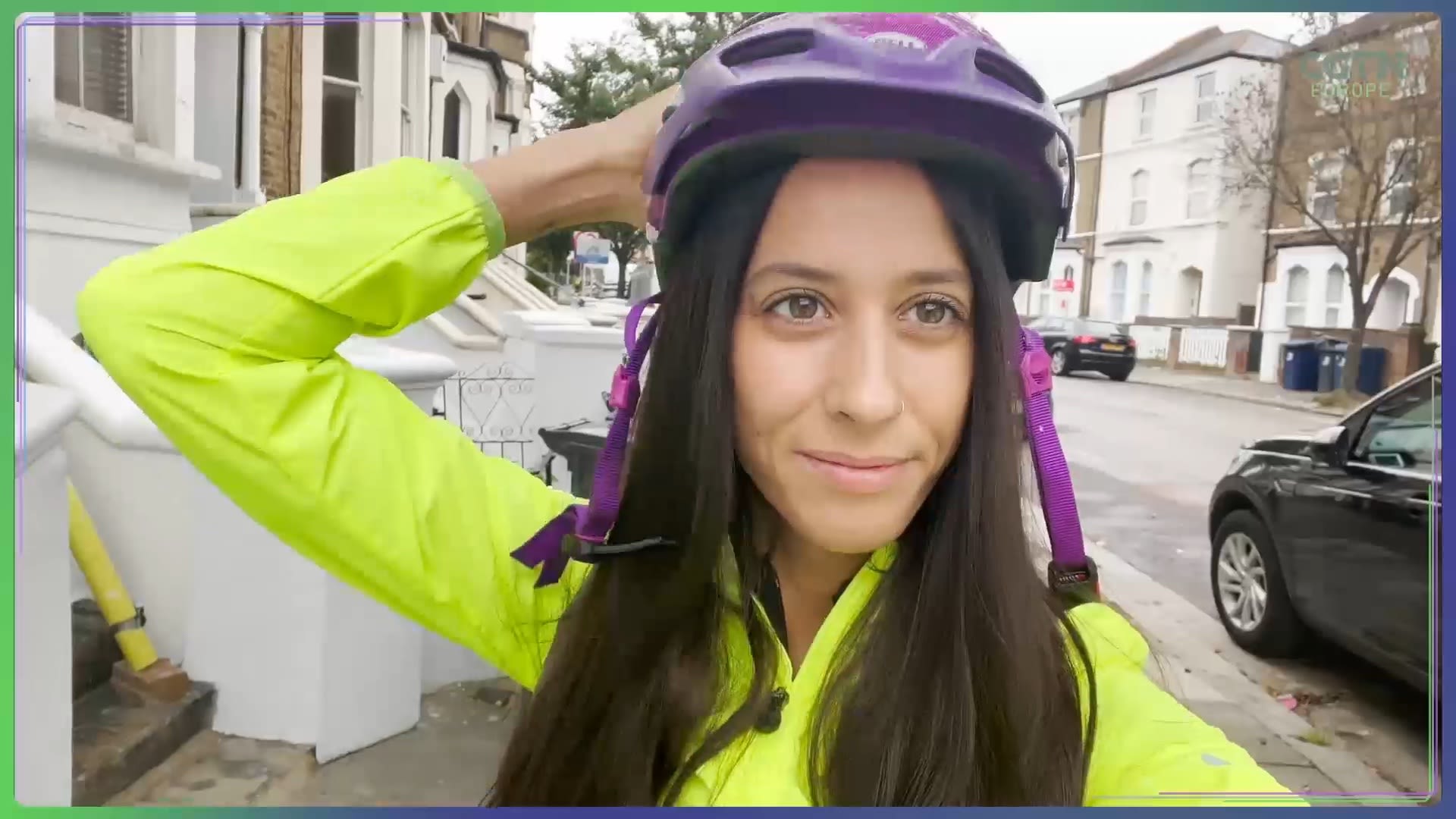 "Europeans don't realize how much we use planes. We're not thinking about the impact"
For #ZeroWasteChallenge volunteer Francesca Della Penna, an Italian working in London, transport is close to her heart: "My father is a bus driver, I've always taken the bus whenever possible, so London is the ideal city for me," she says. "When I moved here a friend told me 'You won't get lost, there's a station or a stop everywhere.'"
Whenever possible she also commutes by bicycle – "Luckily, I live close to my workplace" – as a sizeable minority of Londoners do: in 2016, Londoners made 730,000 bicycle journeys per day, akin to roughly 10 percent of bus journeys and 20 percent of all journeys on the underground rail network. But it's something she couldn't do where she used to live.
"I come from a small town in the Italian countryside, and it's impossible to use a bike," she says. "And here instead is a city, so I have the cycle lanes. The bike is almost always the easiest – unless it rains. So I find it easier to move around sustainably and reduce my carbon footprint here with my bike and the buses. That's very different from where I was in Italy."
As someone who has lived in two countries, and visited plenty more, Francesca is aware of the continent's carbon footprint.
"Europeans don't realize how much we use planes to fly to meet someone in Berlin or Paris or Barcelona," she notes. "We say, 'I'm going to Germany for the weekend and I'm going back to Italy' – we're contributing a lot to carbon emissions. In this particular area, I think I've been quite naive."
Change, however, comes at a cost – literally. "I can fly to Milan in an hour or take a train for six hours, and the train ticket is more expensive – so automatically you jump on a plane. We've got really comfortable and we're not thinking about the impact we have."
Africa
Emmanuel Ojirhevwe in Lagos, Nigeria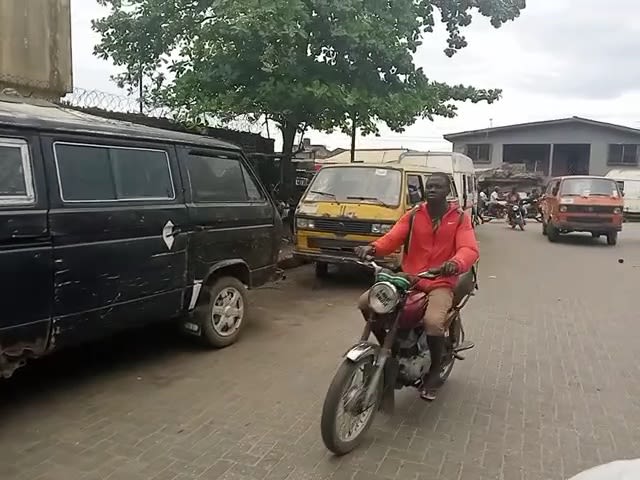 For Emmanuel Ojirhevwe, our #ZeroWasteChallenge volunteer in Nigeria, reducing waste isn't just a pleasant notion – it's an income stream.
He and his wife have set up a cottage industry selling zobo, a traditional drink, in reused plastic bottles that would otherwise be thrown away. And there are a lot of those in Nigeria, where an estimated 300,000 tons of bottles are consumed per year, with 80 percent of them never being recycled. Emmanuel can't save them all, but there's certainly enough to keep him in business, as he shows in his report.
The couple wash the bottles and fill them with zobo, a Hausa word for the drink made from the petals of the Hibiscus sabdariffa plant, known variously around the world as roselle, sorrel and luoshen hua.
Cleaning then cooking the leaves, they add sweetener and pour the mixture into bottles, which they chill in the refrigerator before taking them around the shops, "where customers recognize us and buy from us in large quantities," smiles Emmanuel.
But how do Nigerians get around? "We have terrible traffic problems in Lagos," says Emmanuel, who takes the bus to work. Many Nigerians use motorbikes, which can be hired privately on a short-term basis from vendors – "we go to them, pay them money and then we handle the bike, it's not actually ours."
However, Emmanuel tries not to because "the road is not smooth or safe. I'll use one to go to market, to visit my extended family, or to go to church on Sunday," but if he has a longer journey to make – such as upstate to see his mother – "we'll take the bus."
"We have terrible traffic problems in Lagos"
China
Yang Xinmeng in Beijing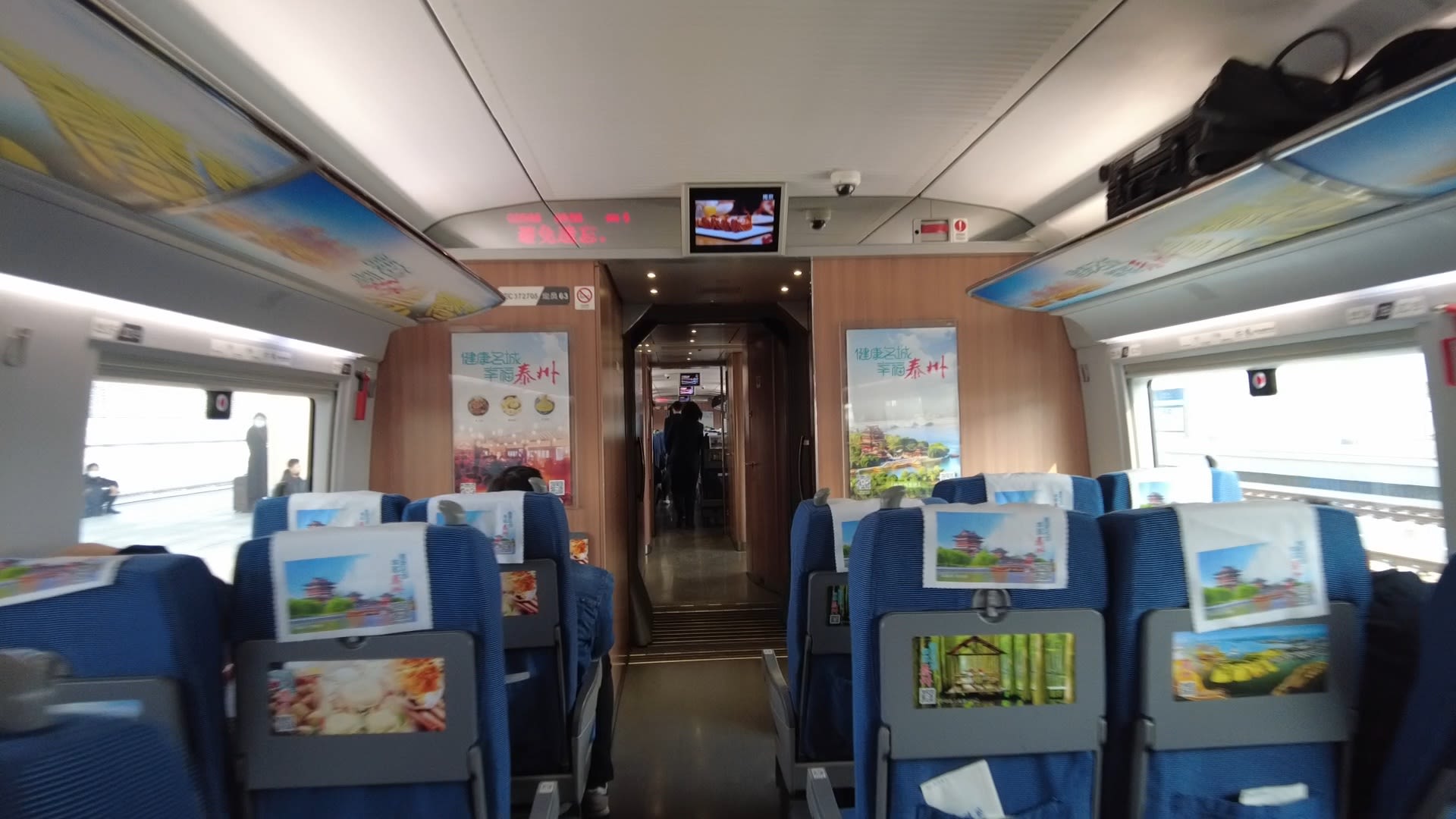 "Taking trains is really, really popular in China – they're convenient and cheap"
It's fair to say that China loves trains. As is so often the case, the numbers are staggering, with an annual 3.6 billion passenger trips amounting to 1.5 trillion passenger kilometers per year – plus three trillion tonne-kilometers of freight per year.
It helps that China has around 146,000 kilometers of railways, the world's second-longest network (behind only the U.S.) – and for time-pressed commuters, it helps an awful lot that the country has the world's longest high-speed rail network, with just under 38,000 kilometers.
One regular train commuter is our #ZeroWasteChallenge volunteer Yang Xinmeng, who filed a report on the way back from Nantong to Beijing.
"Taking trains is really, really popular in China – they're convenient and cheap," she says, explaining how a train to Beijing from her hometown Tianjin takes half an hour and costs $8 – whereas the drive would take up to 90 minutes and probably cost more in fuel and highway fees.
It's not just for short trips, either. Xinmeng's trip from Nantong to Beijing is some distance – at just over 1,000 kilometers, it would be an 11-hour drive – but many still prefer the train to the plane. Although she does often fly for work purposes ("I do a lot of filming and we have cameramen with a lot of equipment"), she sees the advantage of the train.
"It saves time," she explains. "This ride will take about six hours, but if you take the airplane" – it's a two-hour flight – "first, the airport will be further and you need to get there early to check in and to go through the security check; and after arrival, you have to wait for your luggage. So all in all the time will be similar."
The journey itself can also be much more pleasant on a train. "It's more spacious, you can walk around – and you can use the internet because there's WiFi on the train," says Xinmeng, before demonstrating one particularly tasty application of that WiFi: a food delivery app that gives you an online menu and brings the freshly-prepared meal direct to your seat.
Once she's back in Beijing, "everything is very close to me, so I cycle – to work, shopping, to the gym. I don't drive a lot because Beijing's traffic is just horrible. We have a lot of subways, but they are super, super busy during the rush hour. I'd rather cycle."
That isn't always possible in all places. "When I was in Qingdao, I wanted to borrow a shared bike, but I found there's no shared bike service. I was really surprised because I thought all major cities in China had shared bikes – but it's a mountainous city, so it's hard for people to cycle. And that's very uncommon in China."
While she was in Qingdao, Xinmeng filed another report detailing another huge potential area of waste: hotel toiletries.
"When I'm traveling I always pack my own toiletries – toothbrush, facecloths, shampoo, makeup, cotton pads and everything," she says. "First, I just like to use my own stuff, and second, in 2019 China issued a regulation to minimize and reduce the use of disposable items in the tourism and accommodation industries. You won't see these free toiletries unless guests request them specifically."
When added together, those 'disposables' take a lot of disposing. Xinmeng notes that there are "13 to 15 million hotel rooms across China," so that's a lot of little plastic bottles being thrown away. It's another clever step on the route to lower waste.
U.S.
Zach Danz in Washington DC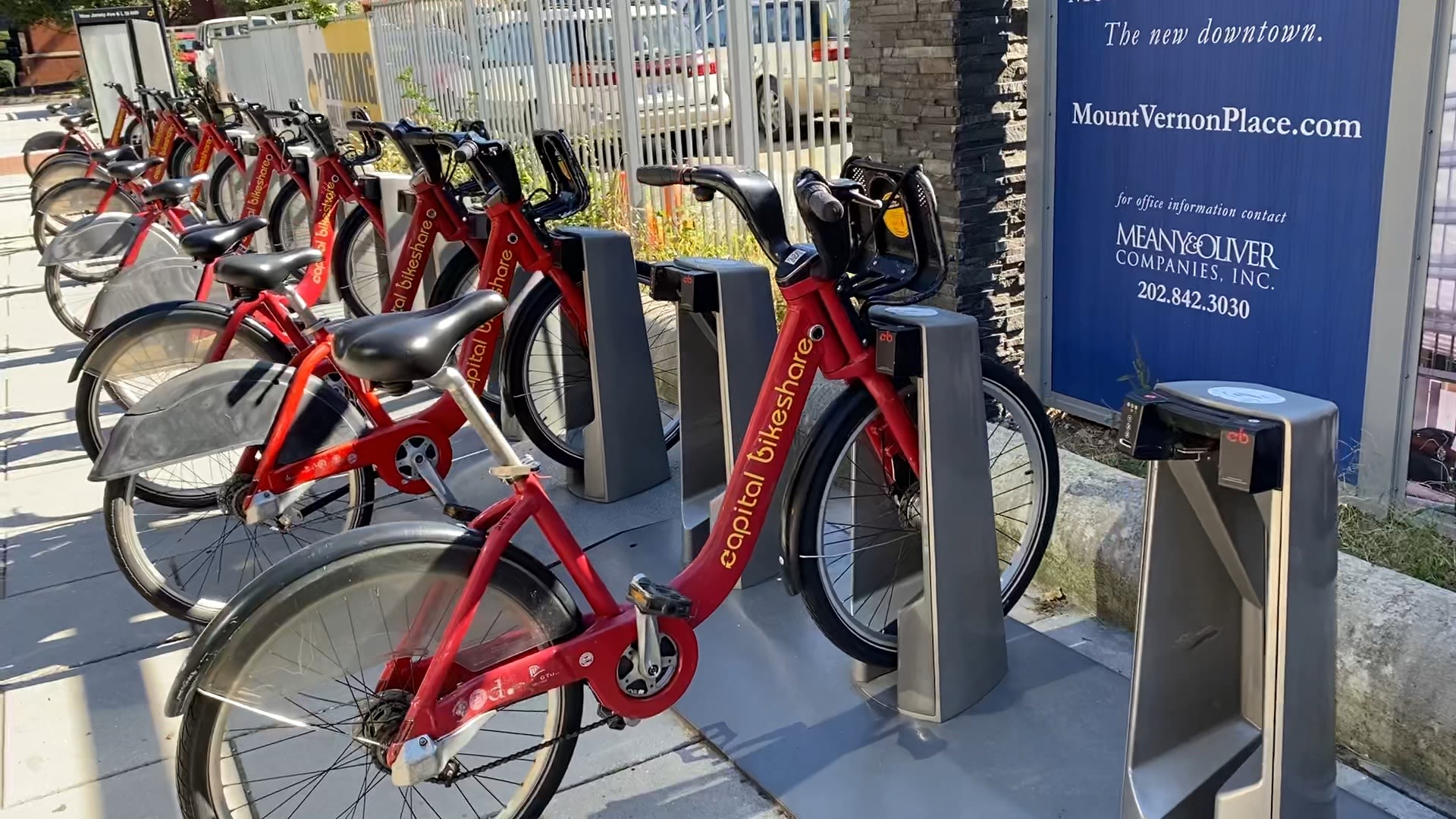 Few countries love a car as much as the U.S. – with around 816 vehicles per 1,000 population, it's in the world's top half-dozen countries. (For comparison with our other #ZeroWasteChallenge countries, the UK is around 475, China 210, Nigeria 64.)
And the number of U.S. drivers keeps rising – from 167 million in 1990 to 222 million in 2016. And in 2019, three-quarters of American workers commuted alone in cars.
It's a dependency that our Washington DC volunteer, Zach Danz, sheepishly acknowledges while filing his report from… a car.
"I know we're supposed to try to reduce our carbon footprint, but the reality is we can't get around without a car," he says. "Unless you're in a big city like New York or Chicago, you're going to need a car to get around most places in the United States. That's just the reality."
The new breed of electric vehicles will hopefully help ameliorate the effects of car usage. President Joe Biden has pledged that by the end of this decade, half of all cars sold in the U.S. will be electric – some task when in 2020 that proportion was just 2 percent. Still, it's a revolution Zach is keen to join, even if others are more wary.
"I made a video about electric cars recently, and the comments were overwhelmingly negative – 'it doesn't go far enough,' 'it's difficult to find charging stations,' 'electric cars are too expensive.' Actually, you can get electric cars in the U.S. for less than $15,000, some closer to $10,000. Is America going to reach Biden's target by 2030? It's an ambitious goal, but we need ambitious goals."
In the meantime, Zach says there are some transport alternatives – in the city, at least. For short journeys, there are electric scooters ("I'll use one for 10 or 15 minutes to get around somewhere, and it'll cost me three to five dollars") or the natural propulsive tools on the ends of our legs ("Right now I'm going to visit a friend who happens to live about a quarter-mile away").
For slightly longer journeys, there are the hirable "city bikes", or the bus or the metro. And there's another transport mode that Zach experimented with...
"I remember in college I would take the train more for the experience because I wanted to see what would happen," he recalls. "Who would I meet on the train? My friends and I would get together and ride the train and see what it was like."
Zach acknowledges that trains are an underused resource. "One of the big steps that needs to change is more domestic travel by trains and away from the flight direction because it's producing far too many carbon emissions."
On a local scale, Zach admits that by the standards of much of his country, he has plenty of options.
"It does come down to practicality," he says. "The truth is, having a car in the United States, sometimes it's just a pure necessity. Not everybody can live downtown in a city like I do. And so if they want to go anywhere, they have to drive."
"The reality is, you're going to need a car to get around most places in the United States"