Local solutions to global problems
As sustainability becomes mainstream, governments and citizens around the world are finding innovative ways to fight waste
The consumer supply chain does not yet include the cost of waste. /CGTN Europe
The consumer supply chain does not yet include the cost of waste. /CGTN Europe
"If we are to have any chance of limiting warming, together we need to put better waste management firmly on the agenda at COP26"
While the Intergovernmental Panel on Climate Change (IPCC) estimates the waste sector contributes 3 percent of carbon emissions, many experts agree its actual emissions are much greater. 
This is because emissions from landfill get most of the attention, but the emissions from the rest of the waste sector get disaggregated and reported in different areas – energy-from-waste is counted under the power sector, while moving waste around is counted under transport. Added together, the waste footprint equates to about 8 percent of total UK emissions.
David Wilson, visiting professor in resource and waste management at Imperial College London, told the 'COP26 and the Waste and Resource Sector' event organized by the Policy Connect think tank that the IPCC's 3 percent estimate is "just wrong."
The recycling industry creates significant energy emissions, but this is not the full picture because the benefits far outweigh the energy costs by saving carbon emissions in other sectors of the economy. Experts agreed that the impact of the waste sector on climate change is much higher than is being recorded and that this needs to be addressed in all countries. 
"If we are to have any chance of limiting warming to 1.5 or even 2 degrees Celsius," Wilson warned, "together we need to put better waste and resource management firmly on the agenda at COP26."
Most countries in the global south are experiencing rapid growth in urban population and a rapid increase in the amount of waste they generate. Meanwhile, citizens show a growing environmental awareness. 
In this look at global innovations, CGTN Europe explores some of the initiatives that governments, citizens and businesses are undertaking to encourage a more circular economy.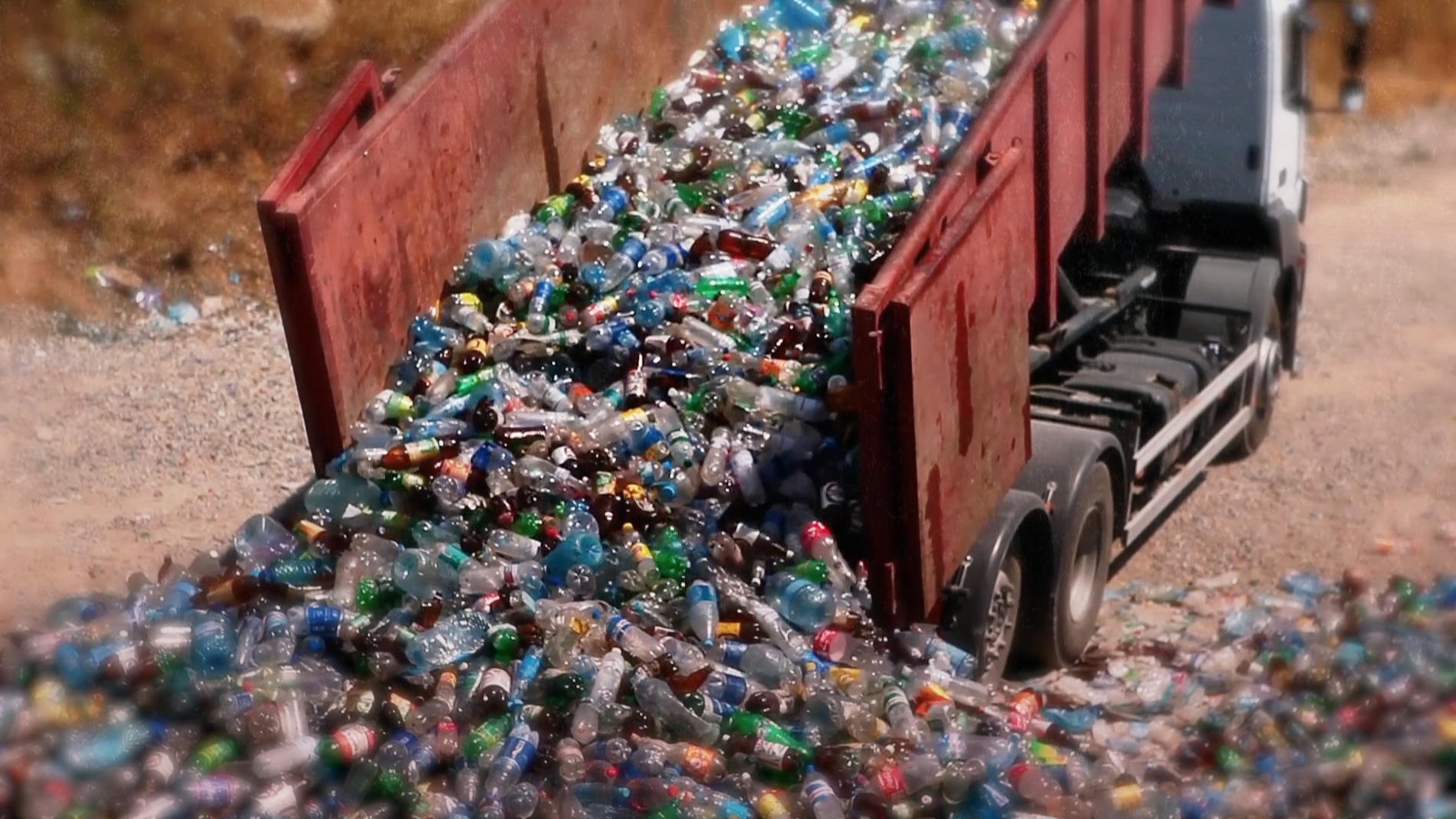 Are incentives the key to recycling?
China is boosting recycling rates with 'cash for trash'
By Nicole Ng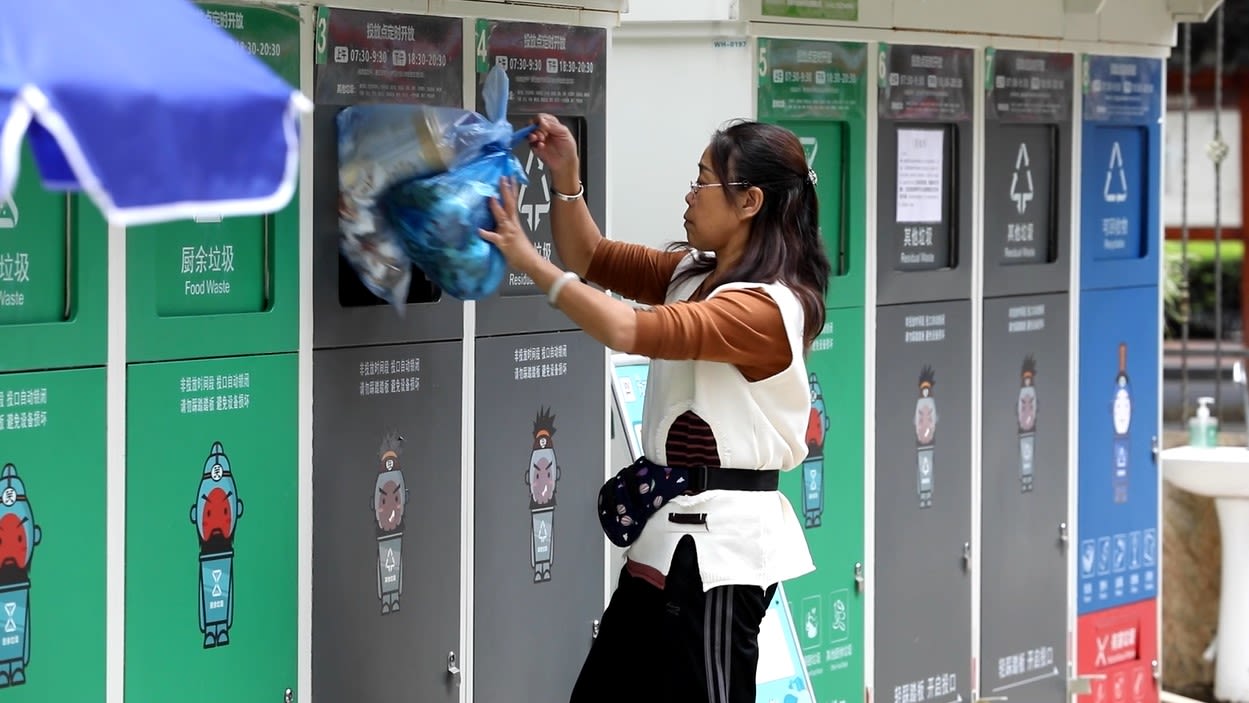 In China, citizens are given cash for recycling. /CGTN
In China, citizens are given cash for recycling. /CGTN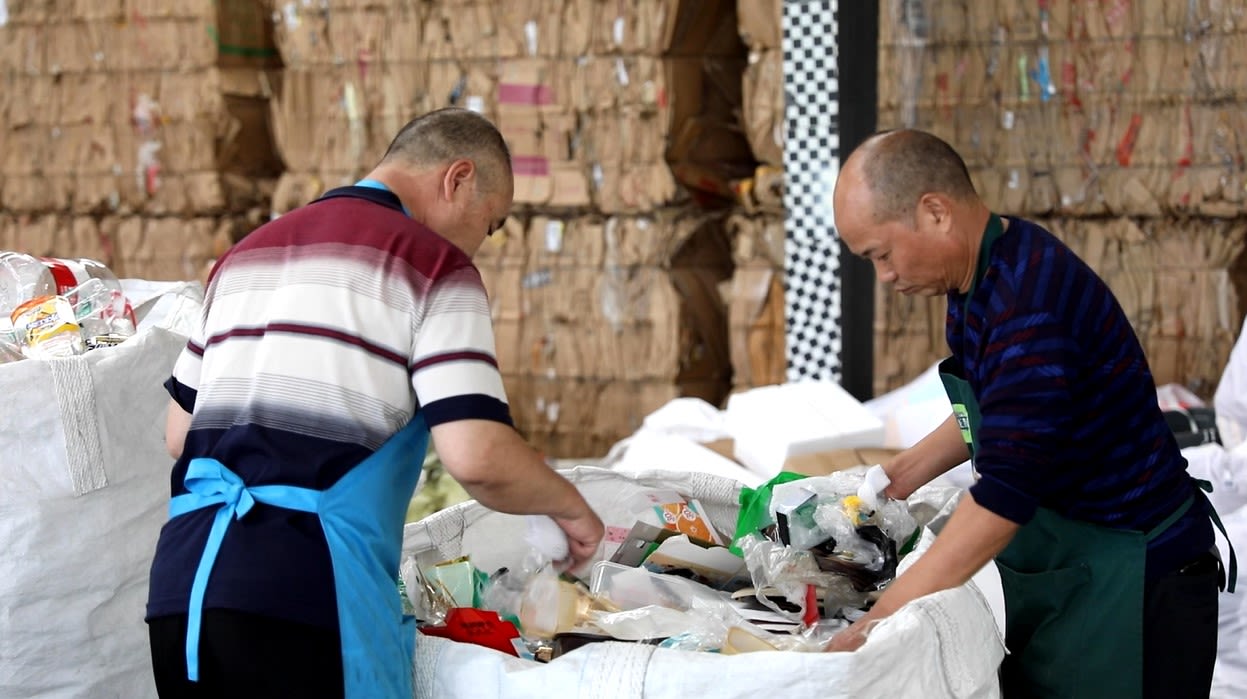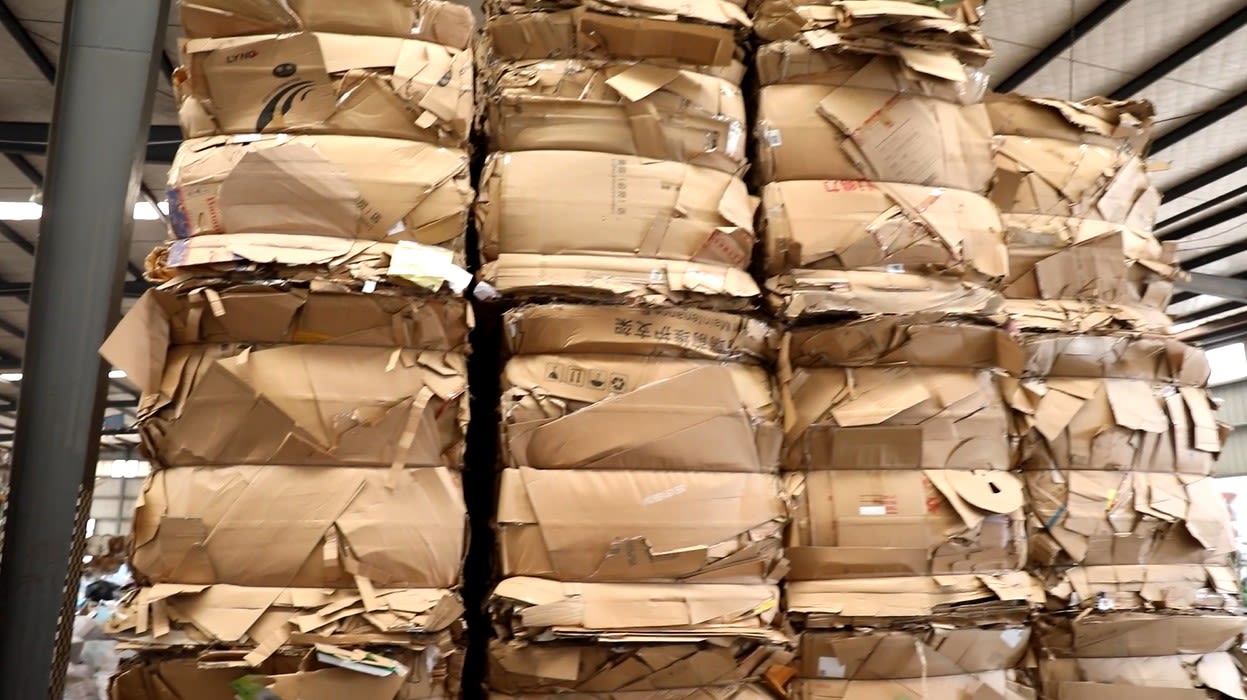 "All around, the country is trying to solve the waste management problem"
From smart bins to trash sorters, China has for years been experimenting with solutions to sort and recycle. But how effective are existing programs, and what might it take to change habits?
For recycling, 2025 may become a milestone year in China. The country has set targets making it mandatory for nearly 300 cities to implement waste sorting by then. On top of that, there's the goal of 60 percent recycling rates.
In the megacity Chengdu, home to more than 20 million people, authorities have this year stepped up efforts to promote sorting. Colour-coded bins have sprung up in parks, shopping centres and offices. In residential areas, more than 300,000 trash sorters have been employed to teach people what goes into which bin.
For the past year, Zhang Guimei – known as Aunty Zhang – has been working as one of these trash sorting supervisors.
"In the beginning, they put their kitchen waste in with everything else," she tells CGTN. "But I would tell them and they would see the posters."
Sorters like Aunty Zhang stand guard beside the line of bins that serve a neighbourhood. Posters on the walls also remind residents how to sort.
Zhang says that over the course of the year, most have gotten the hang of it.
"When they bring it out now, it's already sorted – kitchen waste, residual and recycling."
A quick look inside the recycling bin reveals plastic bottles, paper gift bags and a large number of cardboard boxes – products of China's massive e-commerce sector.
How much is recycled has been a topic of debate. Official numbers have not been disclosed, but the World Bank has estimated that 98 percent of China's trash ends up incinerated or in landfill – the world average is 80 percent.
Teaming up to cut waste
Local governments have experimented with solutions to ramp up recycling, including in the form of public-private partnerships. The Wuhou District in Chengdu, for example, has teamed up with Aobag, which operates drop-off stations in residential neighbourhoods, schools and more.
The company collects and sorts for residents. It has developed an app to show what exactly can be recycled, and sends small amounts of cash for depending on the weight and materials dropped off.
One resident says she's earned over 30 yuan, or around $4, for several bags of recyclables.
"These are things we don't want," she explains while dropping off a bag of old clothes and bedding. "So, it's income and it means there's less trash."
Aobag founder and CEO Wang Jianchao says it's proven to be a good way to get residents involved. The company will "provide feedback" by sending photos of items in "bad drops" directly to users, and deducting cash for repeat offenses.
It has also been good business. Since starting out four years ago, the company has scaled up operations, with hundreds of locations in Chengdu. And although it's just one part of a mix of measures, Wang is hopeful the company can play a bigger role moving forward.
"All around, the country is trying to solve the waste management problem," he said. "We see ourselves as useful and effective way to combine with the existing system."
Fighting for the right to repair
Each year, Europe creates millions of tons of e-waste – can the EU's 'right to repair' directive cut that?
By Natalie Carney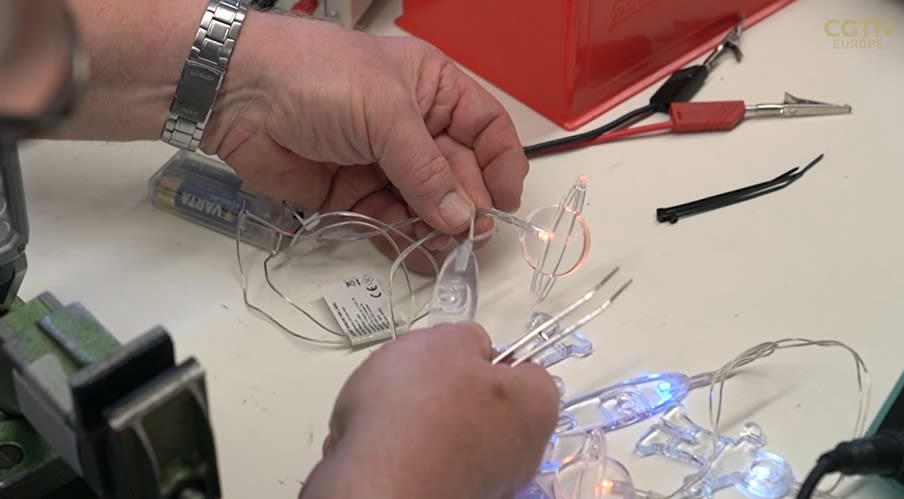 In recent decades, many have lost the ability to repair rather than replace. /CGTN
In recent decades, many have lost the ability to repair rather than replace. /CGTN
What do you do with electronics and appliances that no longer work? Do you get them fixed or throw them out and buy new ones?

Repairing old items can be costly, time consuming, or even impossible, while throwing them out can damage the environment.
Some manufacturers make replaceable parts scarce or don't release repair information, says Chloé Mikolajczak, a campaigner for the European Right to Repair movement which is advocating for legislations that would make it easier to repair broken items.
"Manufacturers have put up so many barriers and so many challenges to repair old products," she tells CGTN. "That means for a lot of consumers, they either can't repair it or for a very expensive price (making) buying something new all the more interesting."
However, while buying new might feel exciting, the environmental impact is noticeable. The majority of the damage done to our atmosphere by small electronics occurs during the energy-intense manufacturing phase. It also consumes new resources and raw materials.
Furthermore, according to the United Nations, we generate around 50 million tons of electronic or e-waste every year and less than 20 percent of that is recycled, meaning that old microwave oven is likely to sit in a landfill for decades.
Repair Cafes
This drive to repair old items has manifested in the growth of community "repair cafes" all across Europe. In Germany alone there are more than a thousand of these events, at which capable volunteers offer their time to try and fix their community's broken gadgets.
Anything from old sewing machines, lamps and TVs are given a chance at a second life, says Brigitte Fingerle-Trischler, who is the organizer of a repair cafe in Munich.
"The range is actually quite wide," she says. "Our repairers are very happy to do electrical things, i.e. irons and vacuum cleaners. It is very important to us that this possibility exists at all, that one thinks they should try to repair it before throwing it away."
One of those repairers is Hans Gall, a radio frequency engineer who has been tinkering with things since he was a child and has managed to repair Joseph's old power drill in a matter of minutes –  "A simple fix," he says, "that will give the drill 10 years or more of good service."
Yet many items produced more recently are not so easy to fix, and that's why Mikolajczak says EU-wide legislation is necessary. The European Parliament has voted in favor of right-to-repair rules that should ensure goods are repairable for a decade, but activists are worried the measures don't go far enough.
"There isn't yet a real universal right to repair at the European level that tackles most products. So this is why we are still fighting."
Yet on individual national levels, some progress is being made. For instance, France has introduced a Repairability Index, which forces some manufacturers to display a repairability score between 1 and 10 on their products. And some Austrian states have begun offering consumers a 50 percent subsidy towards the cost of repair. Yet other EU countries are lagging behind, says Katrin Meyer from Germany's round table for repair.
"We saw how quickly France was able to develop such an index and we already see that manufacturers changed their policies by publishing more information than they did before in order to receive more points on this repair score. We would love to see it on an EU level."
The European Commission agrees that regulating manufacturers will have a significant environmental impact, but presenting a legislation that manufacturers will also accept is a challenge, says Mikolajczak.
"The big tech companies are coming in with a lot of money to Brussels to lobby discussion makers," she says. But once designed, that legislation is likely to have broader reach.
"Manufacturers are not going to start making one repairable product for the EU and one non-repairable product for the rest of the world, argues Mikolajczak. "These laws, if they are ambitious enough, will truly have global implications."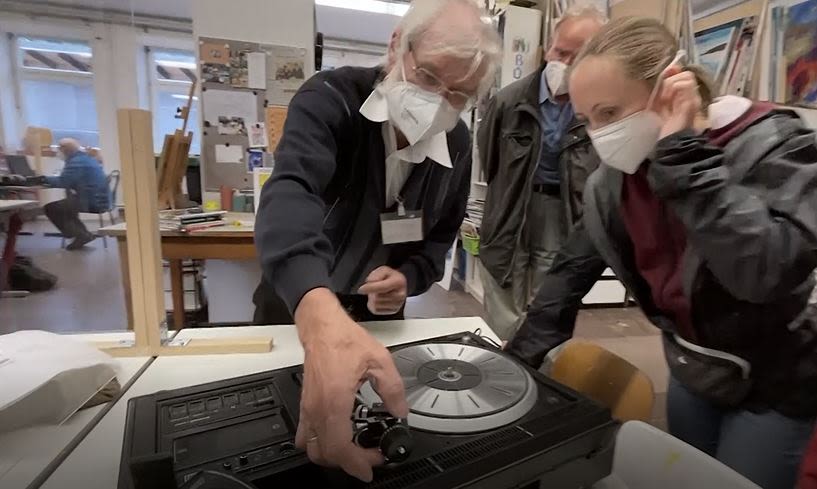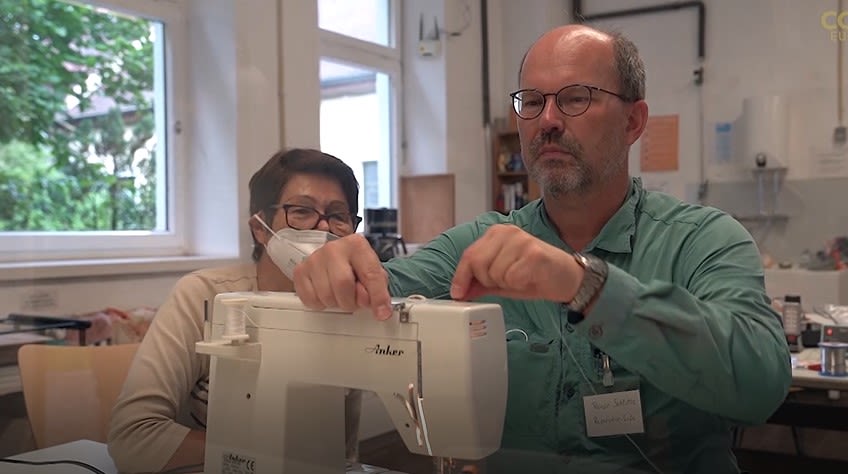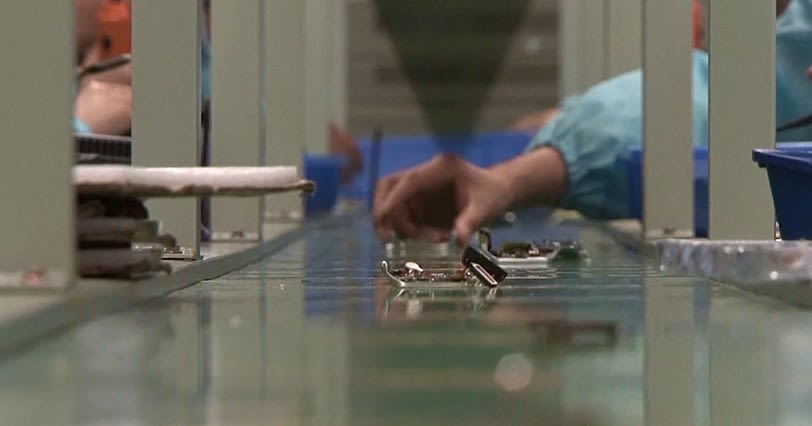 What should we do with EV battery waste?
Electric vehicles are streaming onto our roads – but what will happen to all the dead batteries?
By Emma Keeling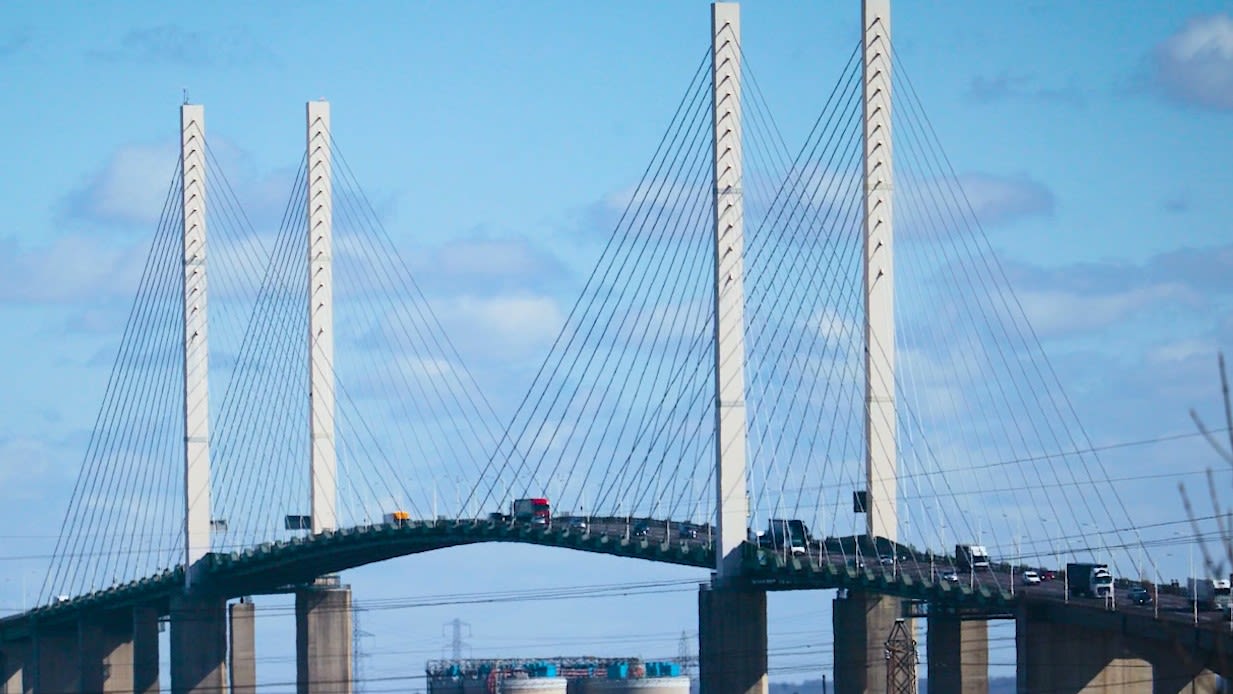 There will be 30 million electric vehicles in Europe by 2030. /CGTN Europe
There will be 30 million electric vehicles in Europe by 2030. /CGTN Europe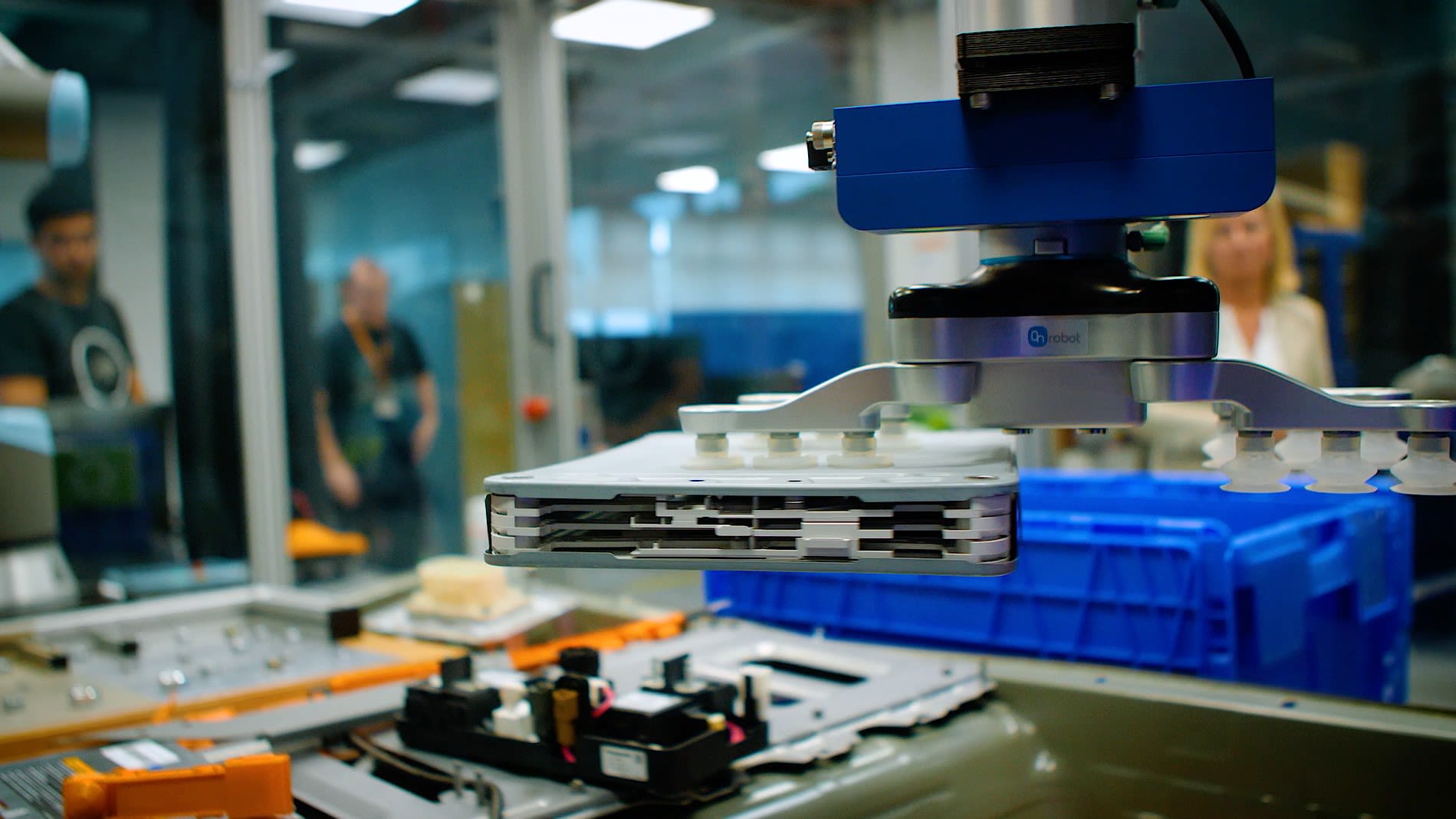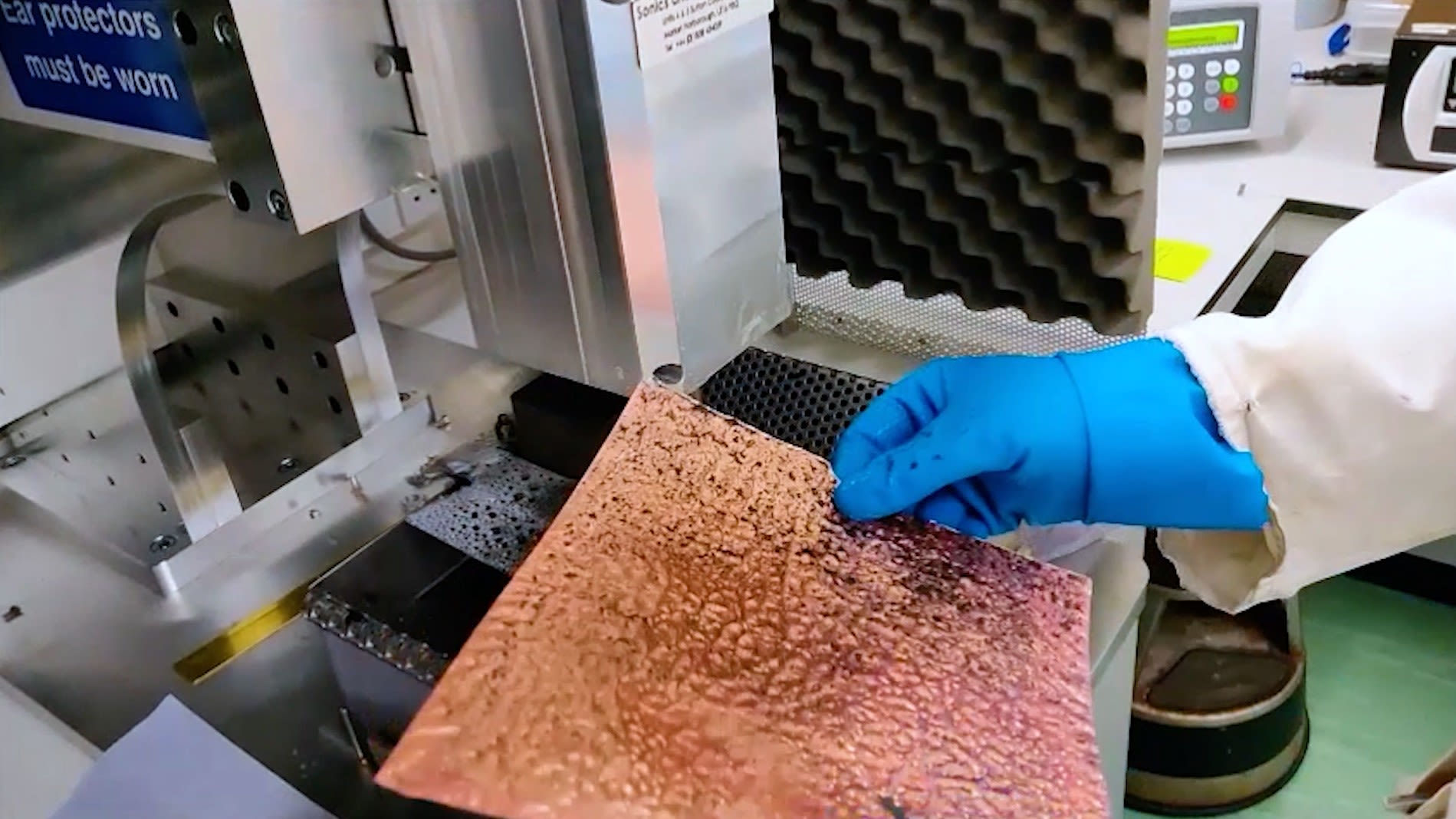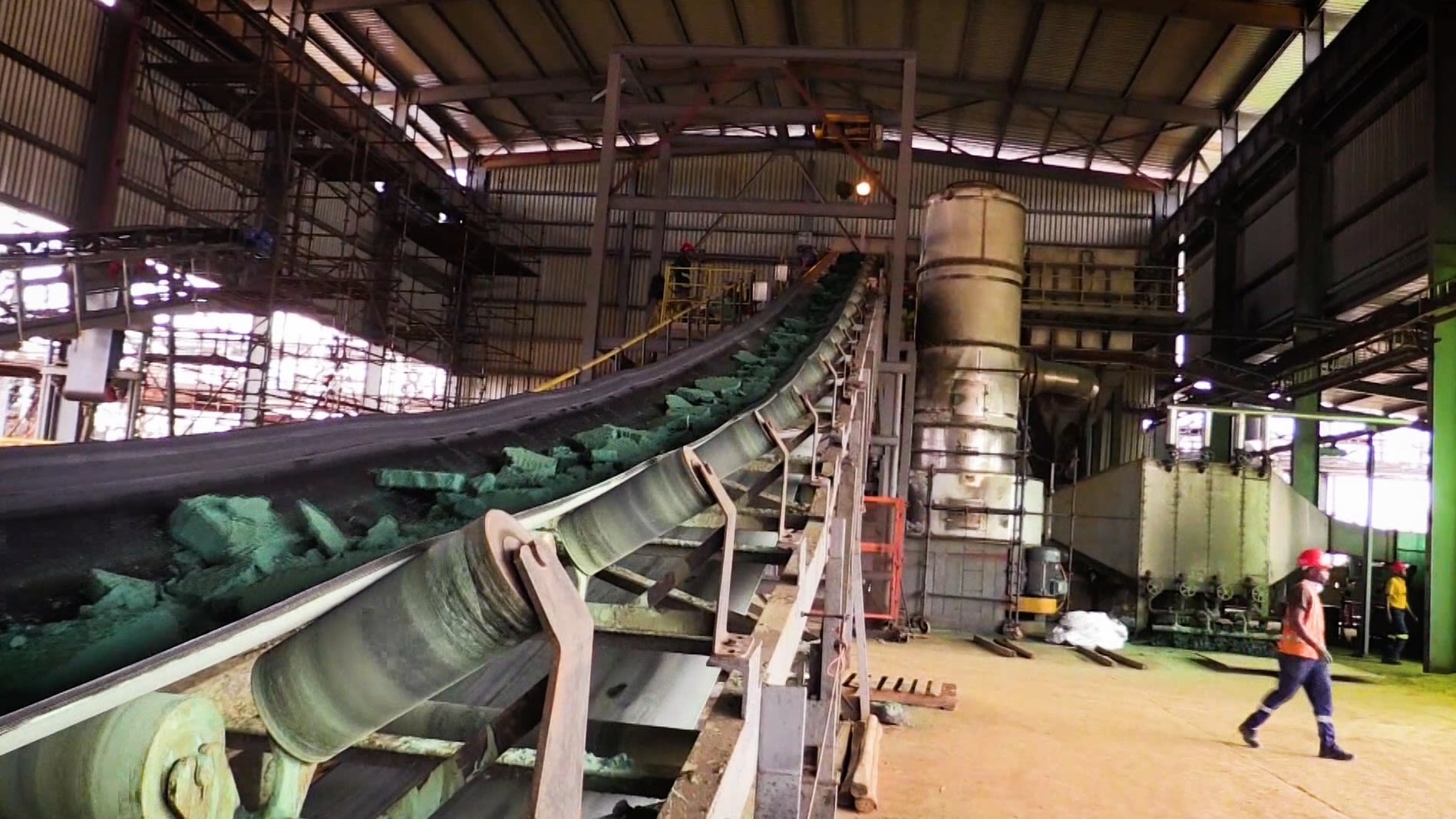 The EU predicts that by 2030, there will be 30 million electric cars on European highways. The production of diesel and petrol cars will be banned after 2035, in an attempt to reach net zero carbon emissions by 2050. 
While electric vehicles (EVs) don't produce carbon dioxide, there are fears they will create a new environmental problem when the batteries expire after 10 to 15 years. They are currently made of lithium-ion and recycling them is a complex task. 
New EU proposals put the onus on manufacturers to recycle the batteries to prevent them being dumped in landfill. And scientists are working on a solution. 
The challenge is that batteries used in EVs are not standard, so there is no standardized approach to recycling. At present, the UK sends all its batteries to Belgium to be recycled, but this only recovers 70 percent of the metals. 
Researchers at the UK universities of Birmingham and Leicester are working together as part of the Faraday Institution to develop green ways to recycle the valuable materials. Cobalt, nickel, and manganese are some of the metals used – and Dan Reed, Head of the ReLiB team at Birmingham University, says recycling could also reduce unethical mining practises.
"Cobalt is mined in the Democratic Republic of Congo," Reed tells CGTN's tech program RAZOR. "There's some ethical issues about the mining and where it comes from and its processing – and then that goes into these batteries. And so it's got a long and tortuous journey through some quite challenging processes. We've also got manganese and nickel, which are slightly more readily available but still need to be mined."
The ReLiB team is trying to find the most efficient, eco-friendly way of dismantling the batteries.  Shredding, separating the components and putting the entire battery into a furnace are just some of the methods they are testing. In future, they hope to inform manufacturers how they can produce batteries, which will make recycling more efficient.
The Faraday Institution project aims to build a demonstrator site in Birmingham to showcase the technology to recycle and manufacture recyclable batteries. The hope is that companies will take up the technology and recycle the batteries fully. 
With millions of EV batteries expected to come to the end of their useful life in the next decade, there is an urgent and growing need to solve this problem. 
The gold in your dead electronics
On average, each home has 20 discarded electronics – and that trash is some else's treasure
By Gary Parkinson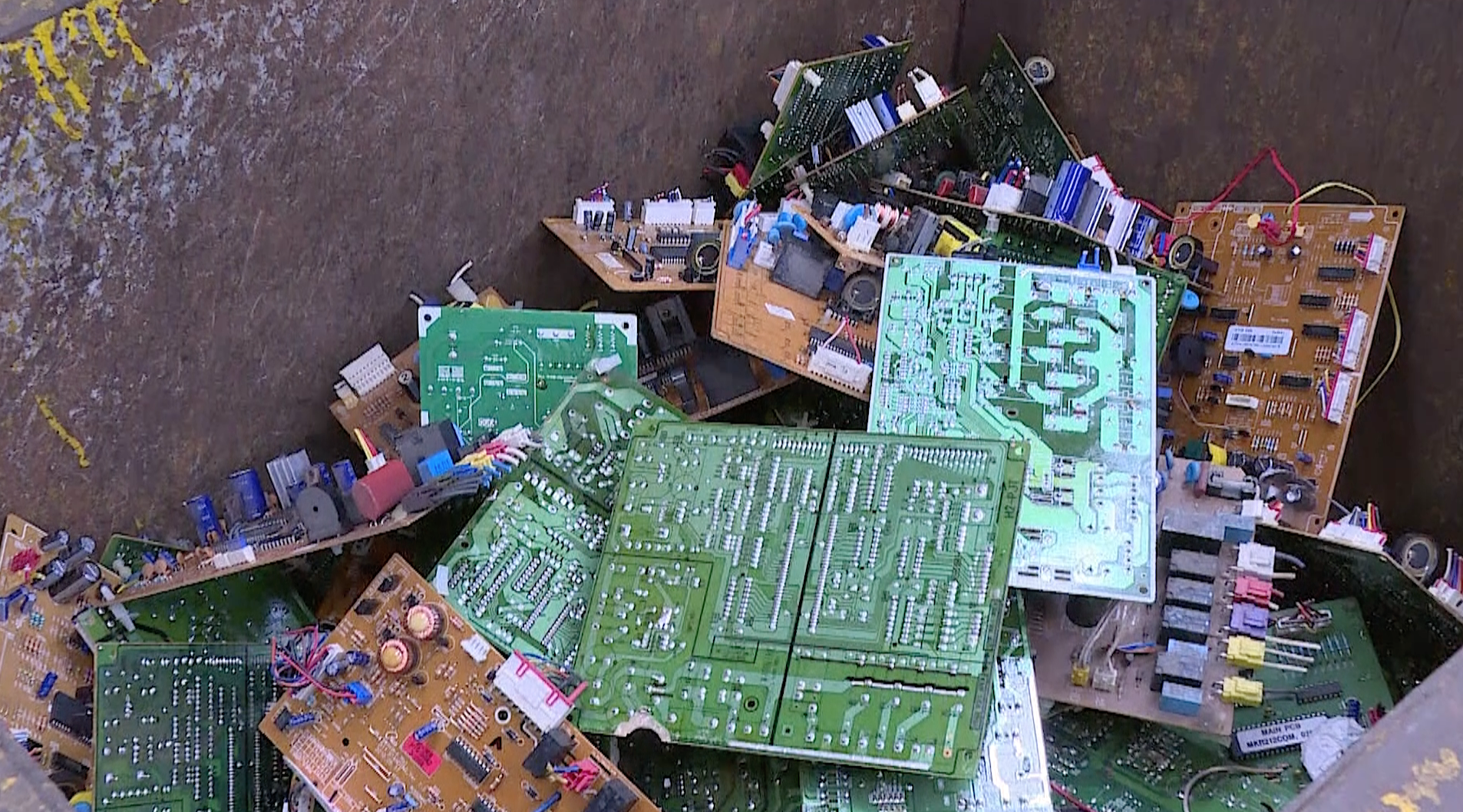 E-waste is literally discarding precious metals. /CGTN
E-waste is literally discarding precious metals. /CGTN
If you knew there was gold and silver languishing unwanted at the back of your kitchen drawer, would you ignore it or simply throw it away? 
It sounds strange, but that's the fate of an extraordinary amount of the world's gold and silver. Because these precious metals, whose beauty has been valued for millennia, now also perform functional usage in almost all electronic devices – precisely the type that many of us use, lose, discard or ignore when we upgrade.
It's a curious and potentially lucrative area that is now being examined by many companies. One of the biggest names is the UK's Royal Mint, which is teaming up with Canadian clean tech start-up Excir to harvest electronic waste.
Founded in the year 886, the Royal Mint produces all the UK's coinage, so precious metals have always been its area of expertise. No wonder Sean Millard, who was appointed last year as its Chief Growth Officer, is keen to diversify into helping reclaim all that precious material uselessly caged in the back of dead devices.
"There's gold and silver in pretty much any electronic device," Millard tells CGTN, "from your kid's toy to the most sophisticated nuclear weapons and everything in between – 7 percent of the world's gold is in discarded electronics."
As a species, we discard a lot of electronics: 50 million tonnes annually, or "350 cruise ships," says Millard. "And only 18 percent of that is being recycled currently, which is a major problem and a major opportunity, both for society and for businesses."
It's also a potential opportunity for the public. "There's 20 discarded electronics on average in everyone's home," says Millard, many of which are mobile phones. "You can post those to suppliers and they will pay you for the value of their mobile phone."
Not everybody visualizes volumes in terms of cruise ships, but how much gold is in an iPhone? Millard is frustratingly unable to give an exact answer, precisely because ever-developing technology leads to fluctuations in usage.  
"The iPhone of 15 years, 10 years, five years, three years ago has different levels of gold in it – even different laptops from similar manufacturers have different levels in them," he says. "That's what makes this important, the technology that we've developed – the ability to selectively pull out the gold and only the gold."
How extraction works
Previous extraction techniques had been much less clinical, but Millard describes the new system with an educator's clarity. "If you think of a beaker and a printed circuit board," he explains, "if you dip that into the solution and remove it – literally it's in seconds – that solution would have taken 99 percent of it at 99.99 percent purity."
That purity is also useful further down the waste chain. "What's been happening is that they've been shipped to other countries and smelted, which is essentially burnt, to get to those precious metals and then the byproducts need to be managed – and unfortunately, in many cases, that's been sent to landfill and it's hazardous byproducts. 
"That's the thing which we're really changing – it's happening on-site, at room temperature, with no bleeding of thousands of CO2 miles in either travel or smelting."
Millard and the Mint are currently exploring "some great avenues" for what to do with their own, minimal waste, as they attempt to make precious metal reclamation part of "a completely circular economy" – one he sees as a joint effort between manufacturers, consumers and salvagers.
"If you look at the drive for manufacturers to manage their end-of-life, it's an important drive that consumers are pushing," he says. "Increasingly we'll be getting better opportunities to reclaim the parts of all those phones that are valuable ourselves and be incentivized to really go that extra mile, not just throw it into the bin."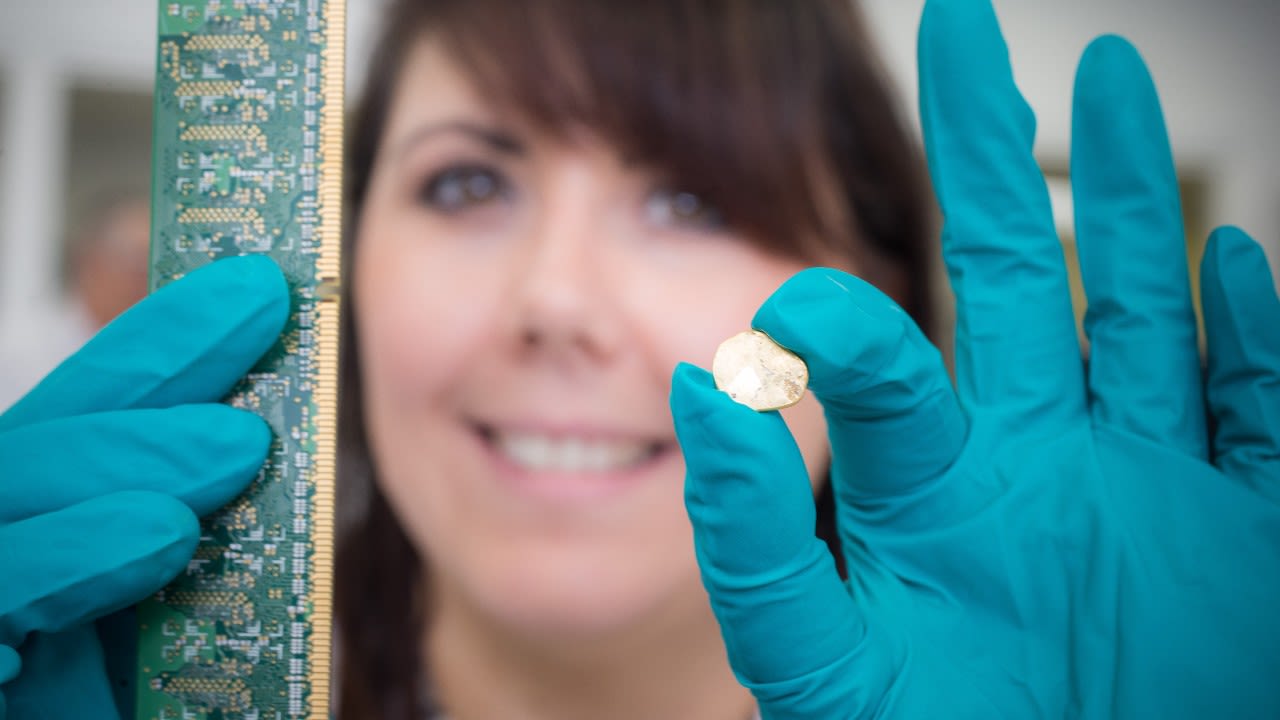 Children around the world join the waste challenge
The pandemic didn't stop inquisitive young scientists in a global competition to design eco food packaging
By Elizabeth Mearns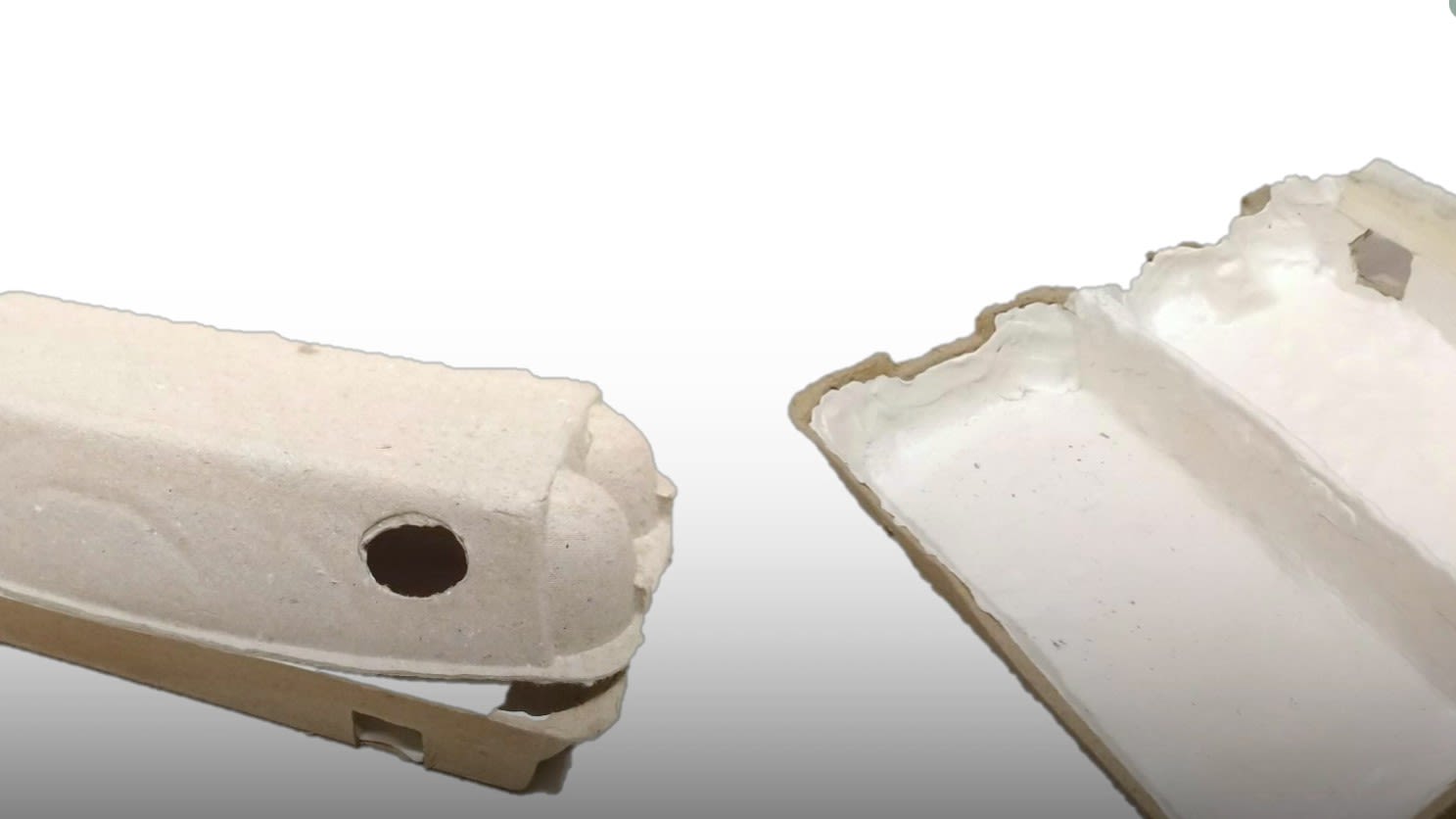 A palm-fiber container is one of the entries to the sustainable material competition. /British International Education Association
A palm-fiber container is one of the entries to the sustainable material competition. /British International Education Association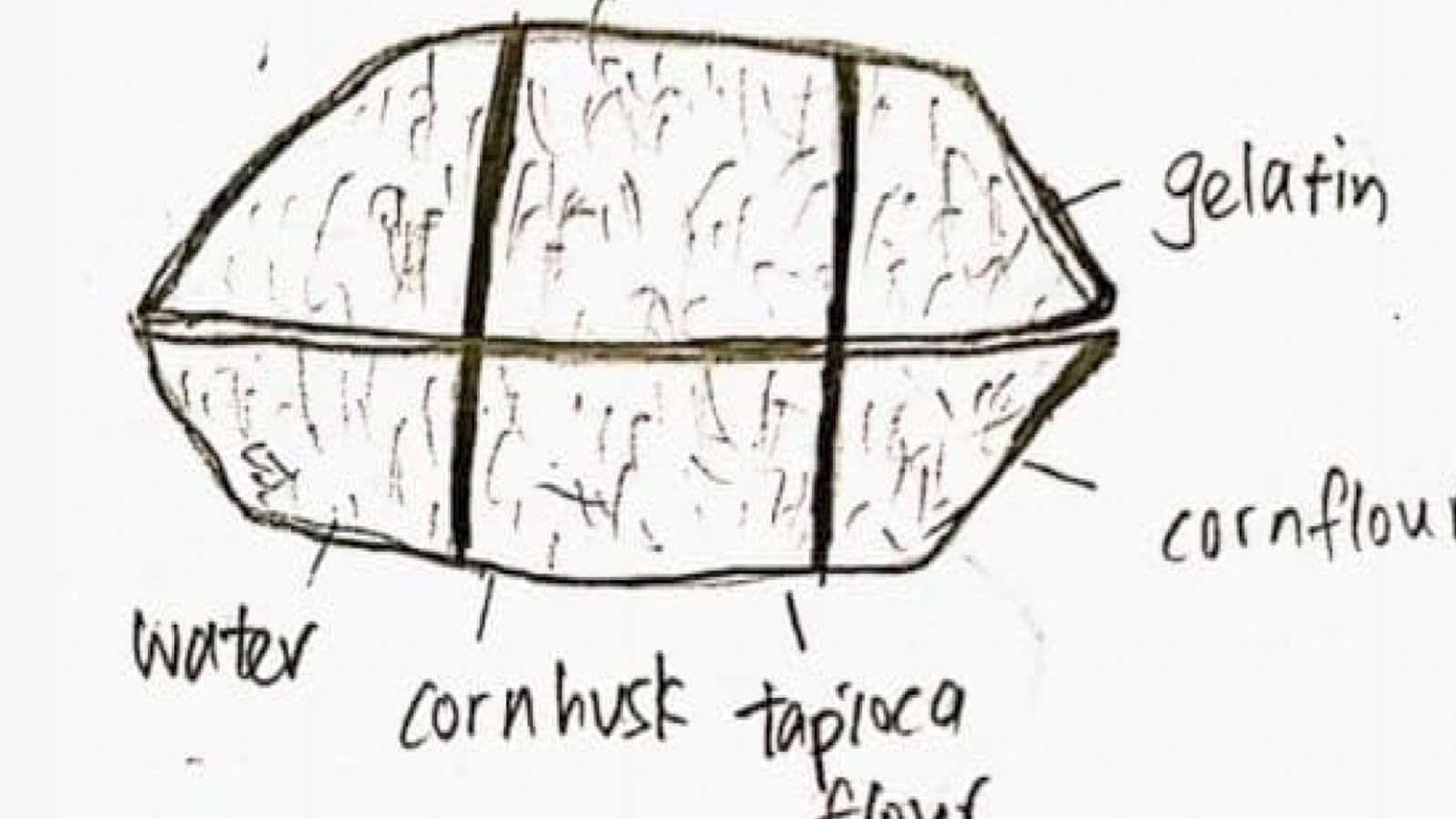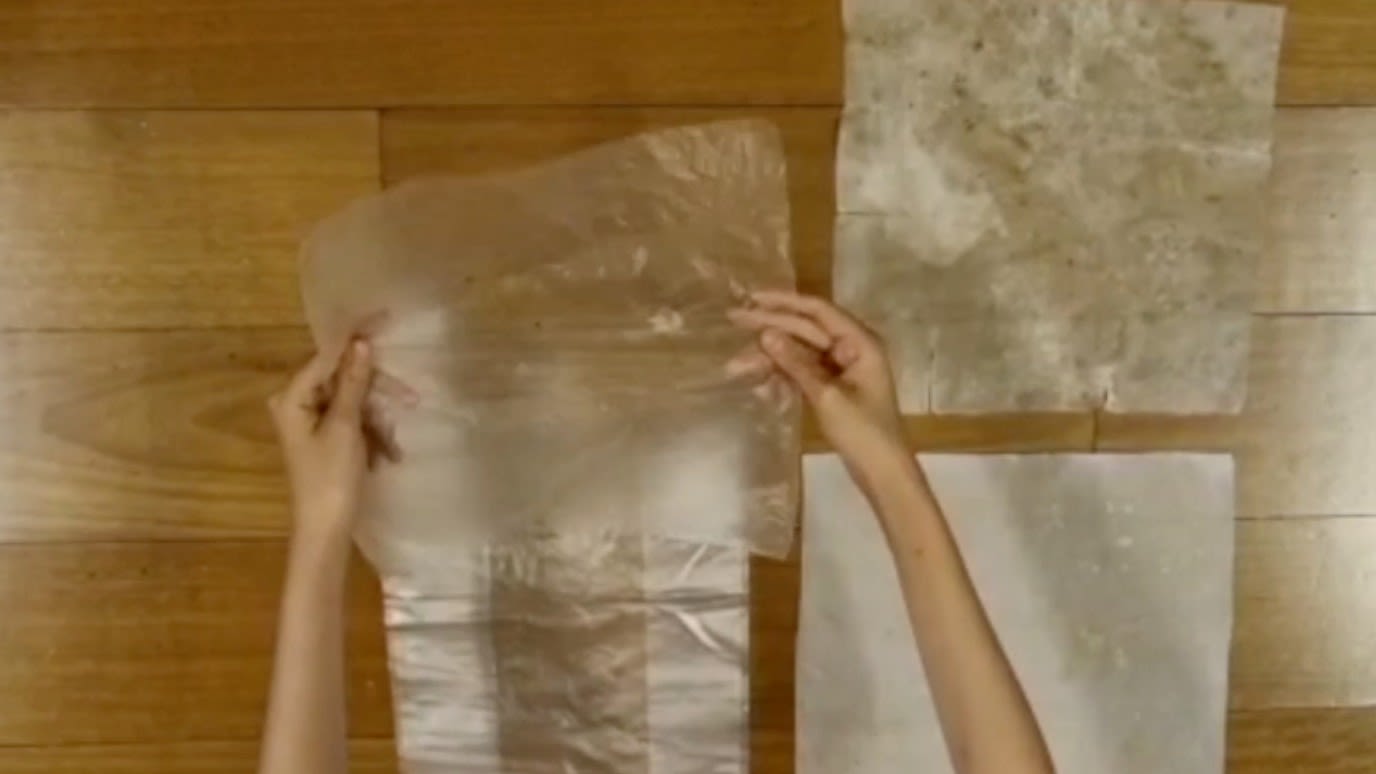 Hundreds of children from 36 countries across the globe have designed prototypes for environmentally-friendly food packaging, in an attempt to reduce the impact of climate change. The challenge, set by the British International Education Association (BIEA), was to invent biodegradable containers to replace plastic wrappings for the mid-day meal. 
Alex Holmes, head of STEM (science, technology, engineering and mathematics) at the BIEA, says the task was adapted so that even those living under COVID restrictions could take part. 
"We were very aware that young people around the world were in different stages of the pandemic," she tells CGTN. "Some were locked down, some could go to school, some had no access to resources.
"We chose lunch packaging because we thought that it would give more opportunity to young people in whatever stage of the pandemic they were."
In all, 43 teams reached the finals with innovative designs made from banana leaves, seaweed, bamboo and other natural materials they found growing near their homes. Each team carried out detailed experiments to produce the wrapping and test it for durability and water resistance, before writing reports on their findings. 
Judge Ginny Smith says she was fascinated to see how the inventions reflected the local culture of the many countries involved. She hopes the competition will act as a springboard, setting many more young people off on a STEM career.
"Science, technology, engineering and maths are a huge part of the world," she says. "We need lots more STEM-literate people to go into jobs that use those fields but also, even if you are not going to go into those fields, understanding the scientific process gives you a good grounding in critical thinking, to looking at sources and finding out which ones are reliable, and these are all really useful skills."
The students, who were aged from 9 to 17, also learned about the damaging impact of plastic waste on the planet. Many reported seeing for themselves pollution on beaches or reduced air quality around their homes. 
The Grand Prize went to Team Curious, from Malaysia, who produced food and drink containers from corn starch and palm fibers. They hope their invention will be a small step towards solving the climate issues facing their generation. 
Turning leftover coffee into homewares
How kitchen waste can become a lampshade, a candle holder or a necklace pendant
By Penelope Liersch in Miskolc, Hungary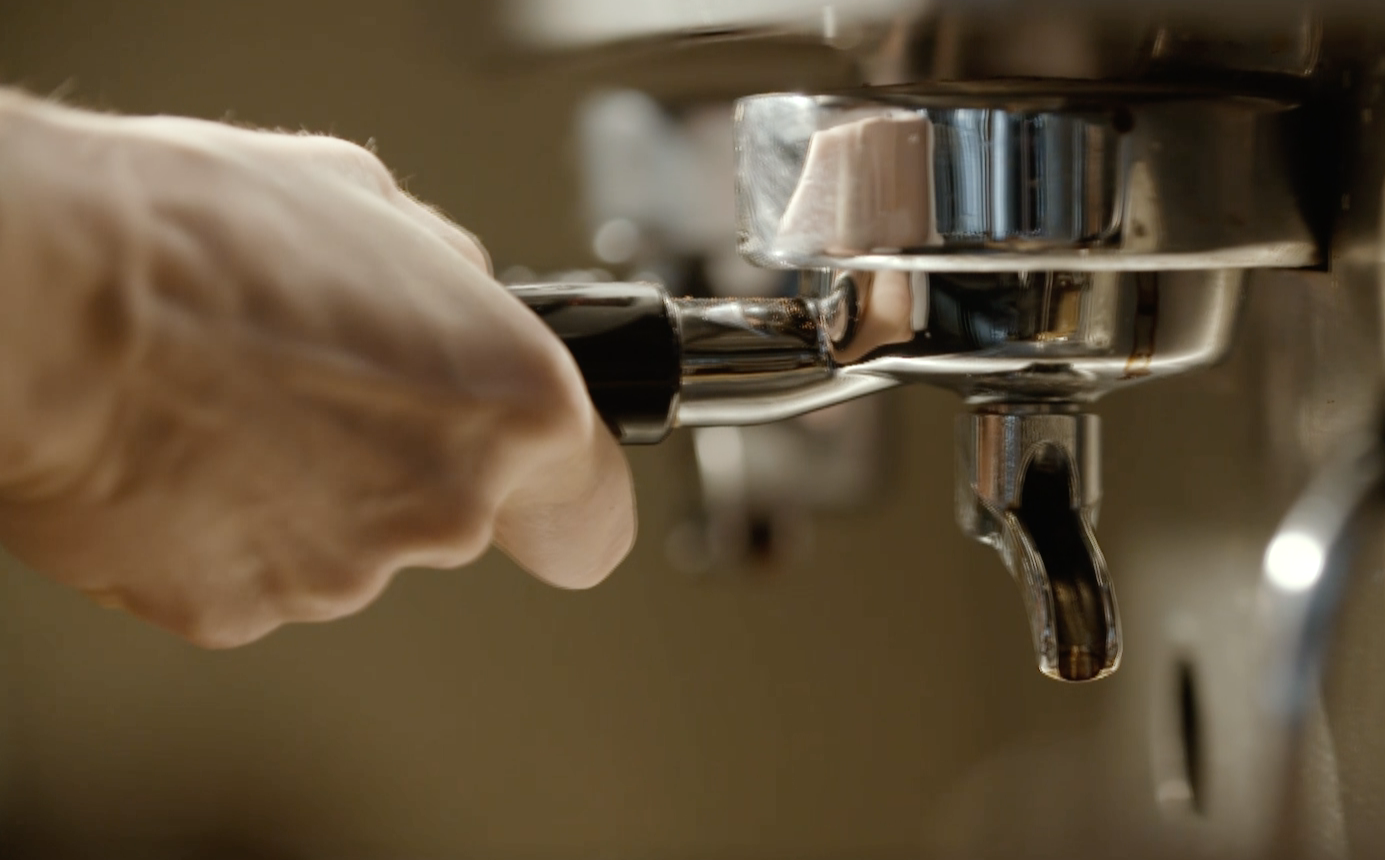 Coffee can be recycled to a range of useful products. /CGTN Europe
Coffee can be recycled to a range of useful products. /CGTN Europe.
Kinga Tamasi is a materials engineer and a lecturer at Hungary's University of Miskolc who bonded with her student Eszter Borsodi over a love of coffee. Together the pair have bought an idea that first crossed Tamasi's mind a decade ago – saving leftover coffee grounds from landfill and making them into something new. Their test products include lampshades, candle holders and pendants for necklaces.
"If you check your household and the environment you can see a lot of waste, for example from the kitchen," Tamasi tells CGTN. "The waste is basically plant-based or animal-based waste and that was my first tool: How can I recycle this material? And it's cheap and available, and that was the first step for my project."
The pair have been working on the project for more than a year, around their day jobs and study commitments. They take the wet coffee grounds, dry them and sort them. They're then mixed with a plant-based polymer to create a molten mixture that's fed into a 3D printer. Built up over a number of days, the printer creates a piece layer by layer that is made up of 10 percent coffee grounds.
Borsodi says coffee grounds were their first choice to use a natural filler in the mixture. "Coffee grounds have many practical uses – you can use them as pest repeller, and they can absorb undesirable odors in the fridge," she says. "They can also be used as an exfoliating agent in facial scrub. Even so, most people just throw it out. We offer a new alternative to reuse this."
The pair began collecting their own coffee waste and soon moved on to collecting from family and friends, Now cafes and offices are also keeping their leftover grounds to be reused. Tamasi and Borsodi are also looking at other forms of kitchen waste too, experimenting with using leftover eggshells and the stones from inside peaches.
They're always looking to improve their base mixture as well as the designs. "We're constantly improving the material and we always come up with new ideas about the use of this material," says Borsodi. "3D printing has the opportunity to make really unique objects and we want to take advantage of that."
For now, the focus is on homeware items, using the printer to create geometric shapes. Tamasi and Borsodi's goal is to start selling their products online and create a full time business.
Tamasi is also on the lookout for other students to join the project and further expand it. They hope seeing items like theirs will encourage people to look at recycled products in a different way and invest in recycled pieces.