Trash or Treasure: Food
Every year we throw almost a billion tonnes of it away. What happens next?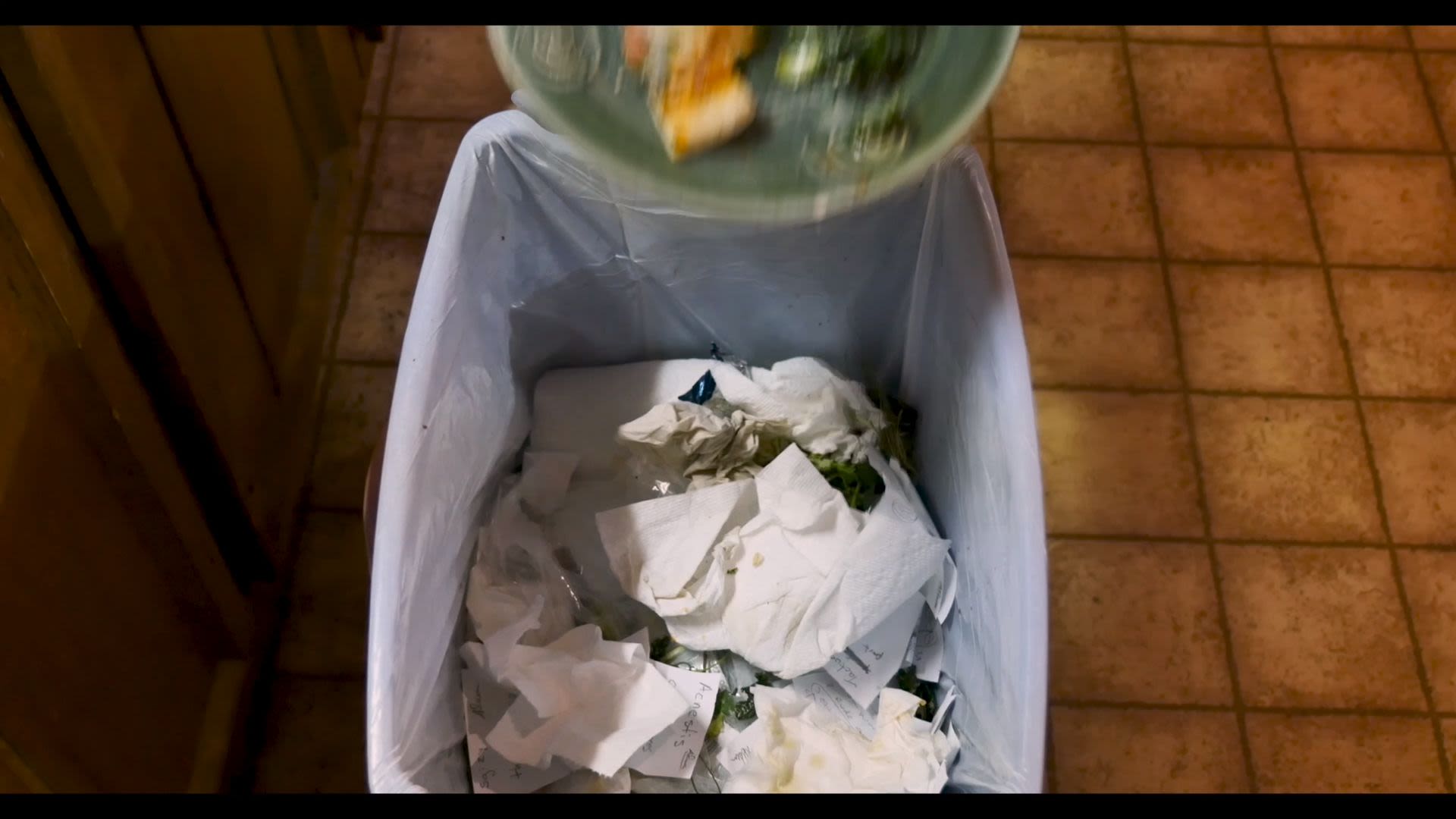 Every year, Europeans throw away millions and millions of tonnes of food. And not just eggshells, tea bags, peel and bones: Two-thirds of our food waste is perfectly edible, some of which never even reaches our kitchens. All too often we're too quick to ditch a wrinkly plum or a misshapen carrot simply because it's not aesthetically pleasing.
According to a new UN report we are wasting almost a billion tonnes of food globally each year – that equates to 23 million fully loaded 40-tonne trucks, which if placed bumper to bumper would be enough to circle the earth seven times. 
That equates to a staggering 74 kilograms per person per year – and it's a scale of waste that has even surprised those who are working to reduce it. Helen White is a special adviser on household food waste for UK charity WRAP (Waste and Resources Action Programme), which partnered with the United Nations Environment Programme to write the Food Index Report.
"Previously food waste was a problem for developed countries, but the reporters found it everywhere they looked."
Even White found herself "shocked by the amount of food waste that it revealed globally. Previously food waste had been a problem for developed countries, it was a 'rich problem,' and actually the reporters found it everywhere they looked."
WRAP works with food retailers, manufacturers and brands as well as the general public to try to reduce food waste – and there's obviously plenty of it. 
"The most wasted food item in the UK is the humble potato," she reveals. "We waste 710,000 tonnes of them a year" – that's almost 11 kilograms for every man, woman and child in the country. But it's not just potatoes that are going off in our cupboards.
"The number two most wasted item is the standard loaf – we waste around 20 million slices a day," says White, and the daily wastage numbers are staggering: 3.1 million glasses' worth of milk, 2.2 million slices of ham, 1.2 million tomatoes, 900,000 bananas and 720,000 oranges, tossed aside every single day.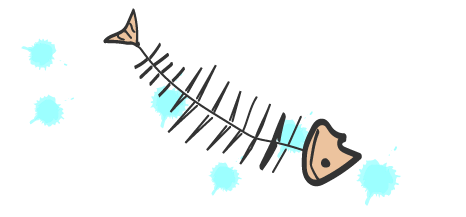 Environment, economics and ethics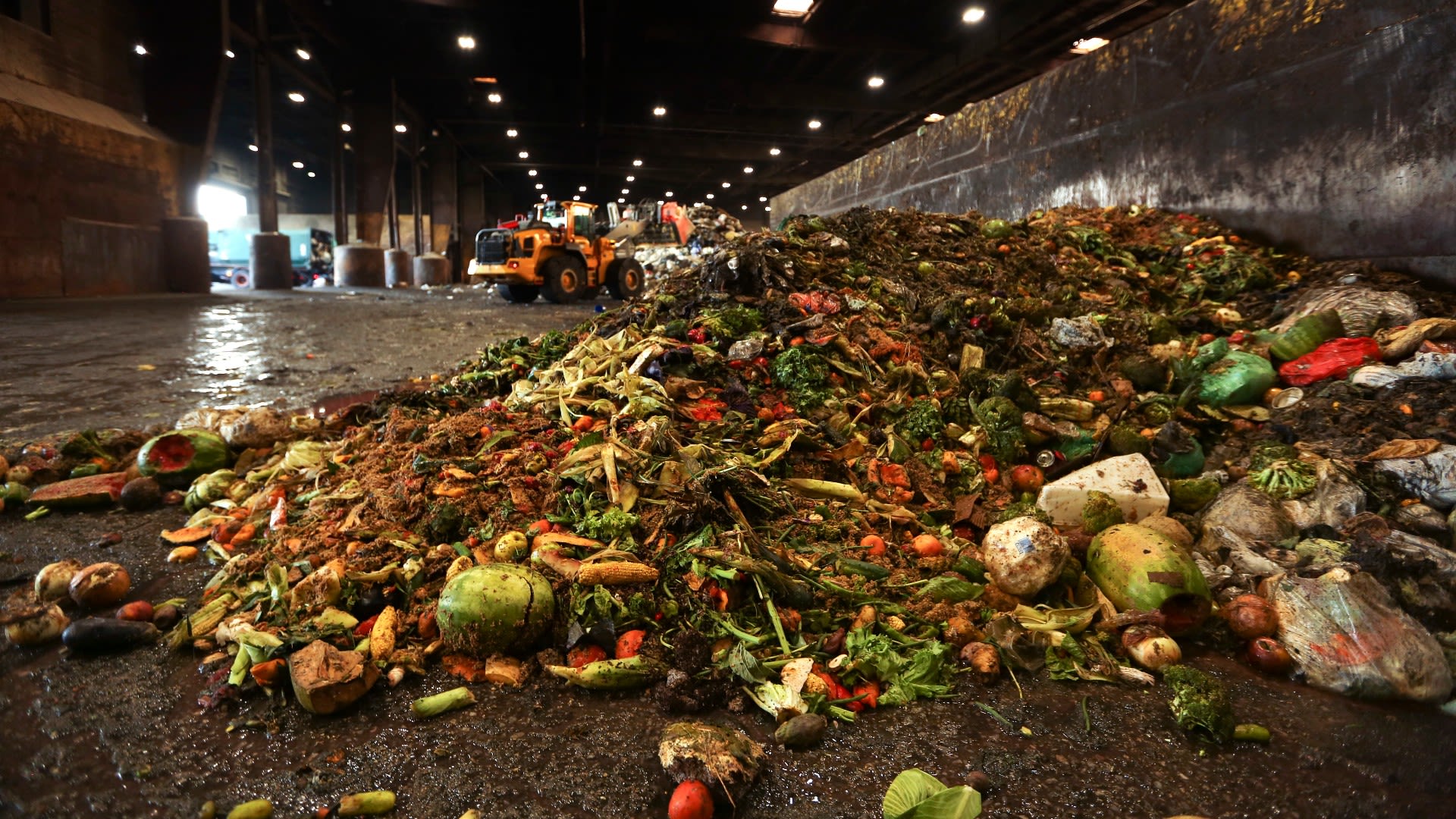 An astonishing amount of food is simply thrown away. /Stephen Groves/AP Photo
An astonishing amount of food is simply thrown away. /Stephen Groves/AP Photo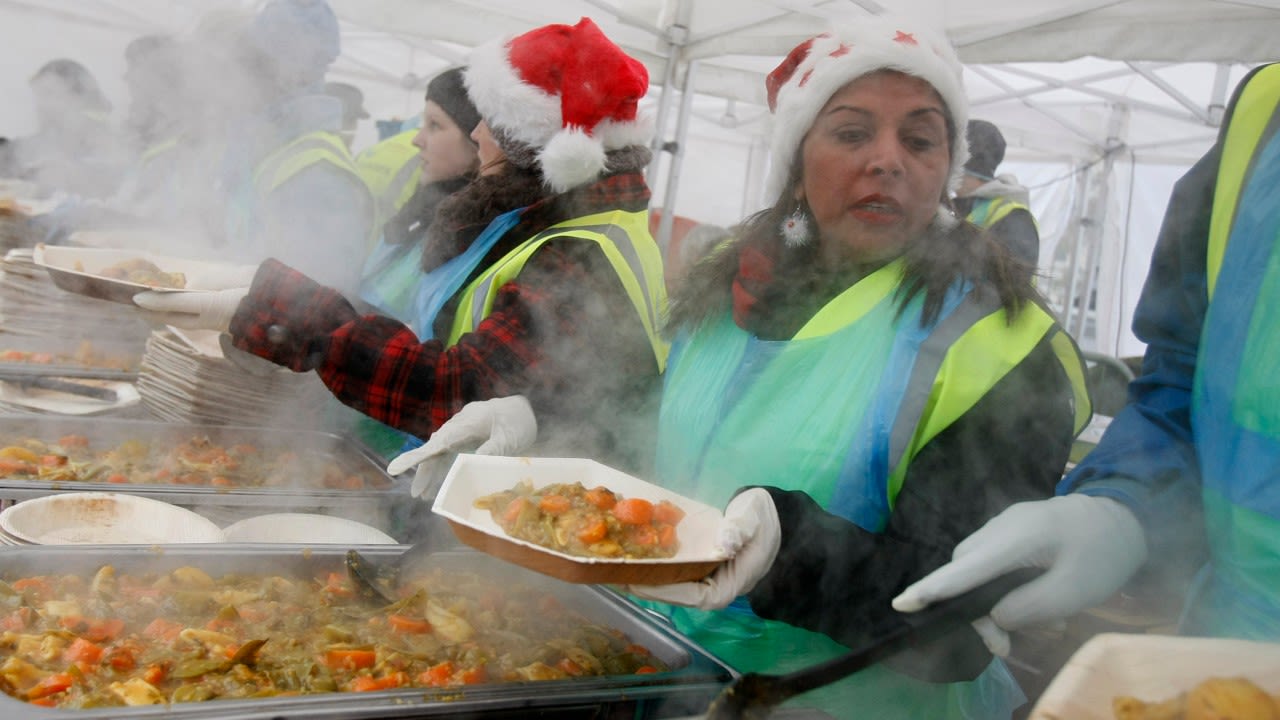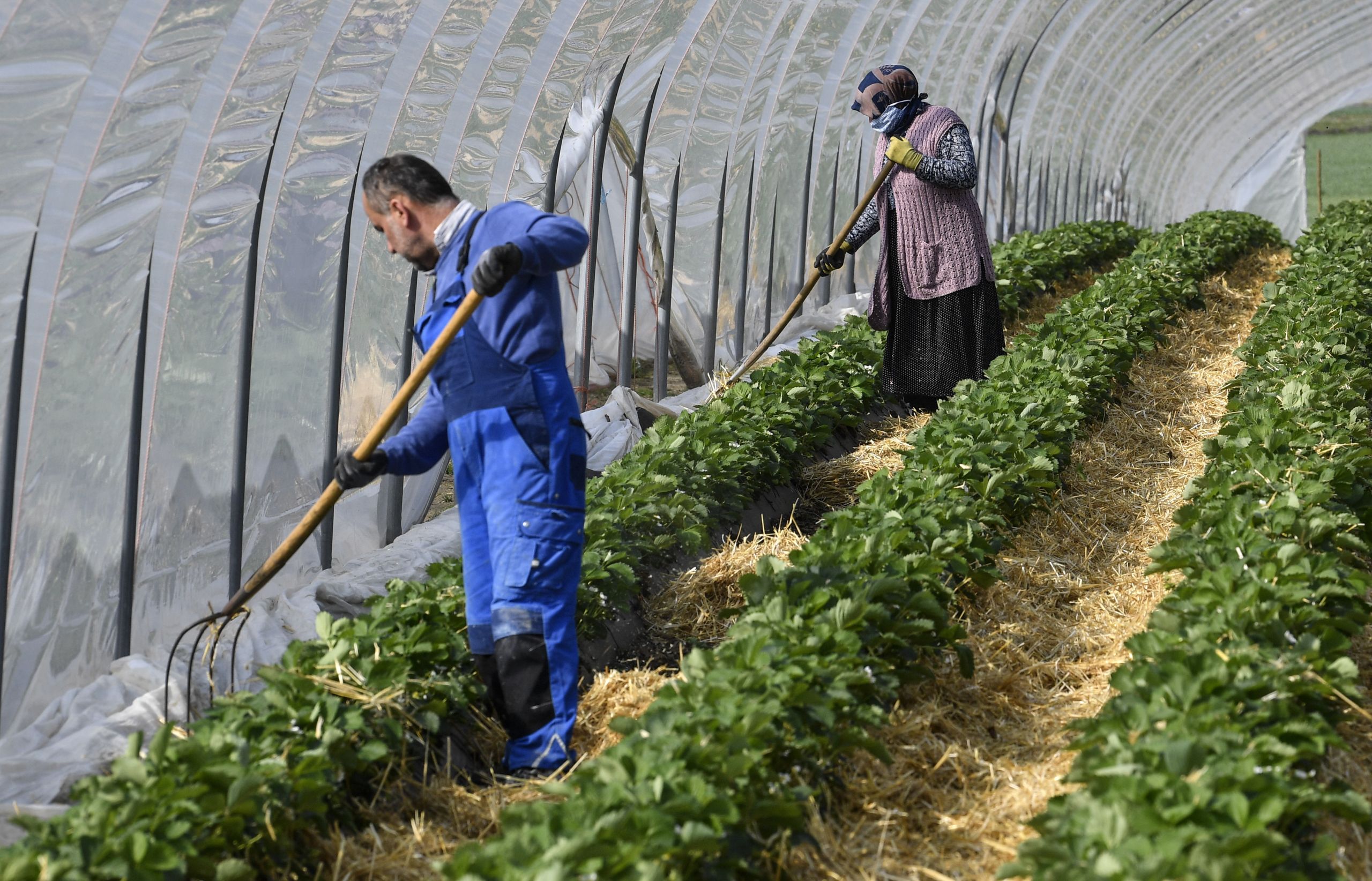 Obviously, the UK is not the only country to waste food – and the problems are not just ethical or economical but also environmental: like everything else we throw away, it requires disposal, and if food waste were a country, it would have the third highest CO2 emissions after only the U.S. and China. To put it another way, global food waste accounts for about 10 percent of our greenhouse emissions. 
That's something that the majority of the public doesn't realize, even if they're eco-friendly, says White. "A huge number of us are concerned about climate change – over 80 percent of us have concerns around it – but only 30 percent of us are actually making the connection that food waste feeds climate change."
The ugly cost of food wastage doesn't just spread forward from our kitchen to the refuse-disposal system (and indeed the planetary ecosystem). It also spreads back through time: All the food we acquire has its own history, its own carbon footprint, the labor, production and transport costs of getting food from the farm to the fork. But this thought doesn't poke us in the eye if it doesn't punch us in the pocket.
"One problem is that food is actually quite cheap especially considering the amount of time it takes to grow crops," says Nigel Parfitt, a farmer in the southwest of England. "People maybe need to have more respect for food that is grown for us."
"If you waste food, you waste all the resource that has gone into producing it as well."
This wastage, often overlooked, was highlighted in March 2021 as part of the first-ever Food Waste Action Week, organized by WRAP to publicize our profligacy and its environmental consequences. 
"If you end up wasting that food, you end up wasting all the resource that has gone into producing it as well," says Helen White. "It isn't just a slice of bread, it isn't just a mouldy tangerine, it's everything that's gone into that food as well that's going to waste at the same time. And that is how it connects to climate change."
For many, the very idea of wasting food is a scandal. Throughout most of human history we had to work hard to eat, either by hunter-gathering or later through the painful deliberation of crop-growing. 
Right down to recent decades, news coverage of famines has given moral backing to parents admonishing children refusing to eat up all the food on their plate. Hunger hasn't gone away – around 690 million people globally go to bed hungry every night and can't afford a healthy diet – yet we're producing more food than ever before. 
Clearly, the moral imperative isn't much helping our overindulgence. Here, Helen White suggests that guilt might not be as good a driver of change as that good old-fashioned self-interest of saving money: "Not binning food can save an average family with children over 700 pounds [$973] a year – it makes a really big difference."
Since 2007, WRAP has been running a Love Food Hate Waste campaign sharing an array of household and shopping tips on better fridge management and encouraging the public to be creative with an array of leftover recipes, from roasted vegetable and chestnut parcels with brie and cranberry, through cherry tomato pasta bake with sourdough and parmesan cheese, to peanut and banana ice-cream.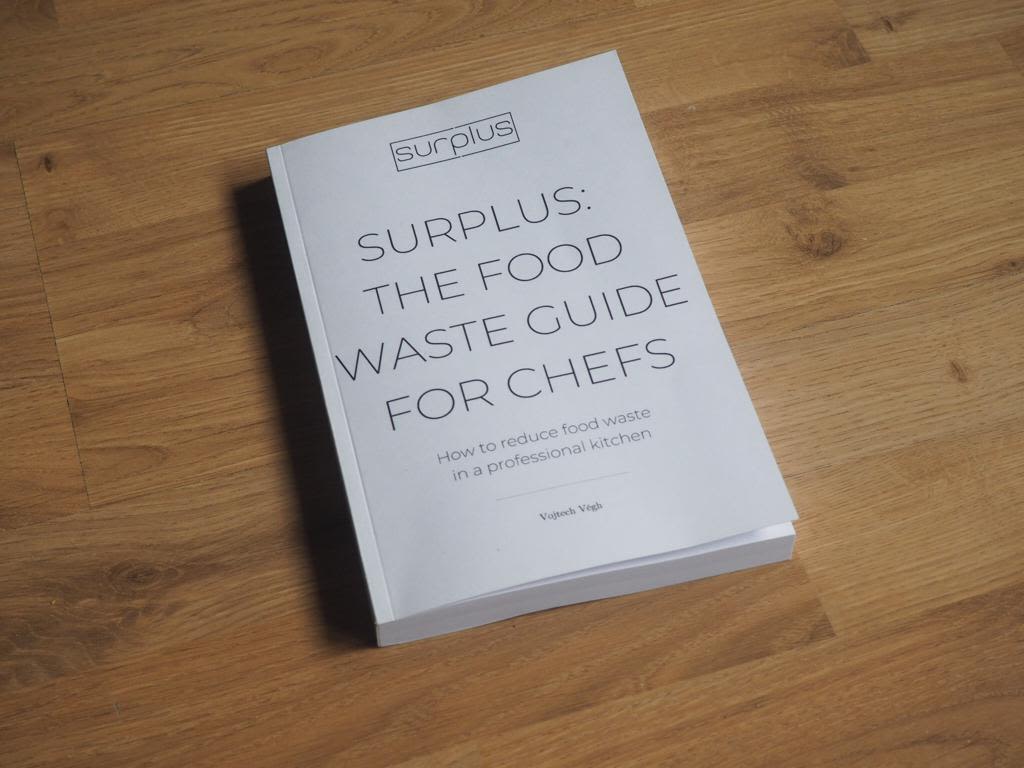 Chefs love food, so they hate to see it wasted. /Vojtech Vegh
Chefs love food, so they hate to see it wasted. /Vojtech Vegh
White isn't alone in encouraging less waste through increased creativity. Irish chef Conor Spacey is a member of a UN initiative called The Chef's Manifesto, which works across 80 countries to get chefs working on the UN's Sustainable Development Goals.
"About four years ago, a guy called Paul Newnham got together [with the UN] to brings chefs' voices to the table," he explains. "Chefs kind of sit in the middle of the food chain – we buy food and cook and can influence customers."
The manifesto – which has already been translated into French, Spanish, German and Chinese – aims to get chefs thinking about climate change, offering tangible practical tips about how they can reduce the amount of food that ends up in the trash. 
"I think it's the whole sharing of ideas from farmers to chefs, chefs to consumers and so on, rather than people working in their own silos," says Spacey. "It's the whole sharing of information that's really helped to accelerate change."
Spacey isn't just talking the talk. He is culinary director of an Irish contract-catering company called Food Space, and "food waste is a massive part of our business. We run 20 cafes and create over two million meals a year without creating any food waste, so a big part of our ethos is around sustainability."
"We literally ring farmers up and see what they're about to harvest."
One of his biggest successes is his zero-waste Dublin high street café Ink, where the menu is based on seasonality and therefore changes daily or weekly.
"We literally ring farmers up and see what they're about to harvest – and rather than just looking at the prime product, we look at everything," he enthuses. "So we'll say 'What waste is coming from growing long-stemmed broccoli?' and we'll look at that."
Ink also casts a careful eye downstream, at waste production. It's plastic-free and upcycles everything, even clipping the daily menu onto a cardboard box which has been used in a delivery that day. As Spacey notes, it might not look pretty, but it gets an important environmental message across.
Also promoting sustainability is Vojtech Vegh. The Slovakian-born chef, author of Surplus: The food waste guide for chefs, ran the world's first zero-waste vegan restaurant in Cambodia before returning to Bratislava a few years ago. 
"I knew I wanted to be zero waste," he says. "Since there wasn't good availability of organic and high quality meat products in Cambodia, I decided to go vegan using the best of what was on hand and was grown locally in Cambodia, so it basically happened to be zero waste and it just happened to be vegan.
"The restaurant was also zero waste and there were no animal elements in any of the dining room materials – everything was locally made. I was serving a 10-course tasting menu for dinner and a simple casual lunch, making sure I'm using every bit of every ingredient."
"The most common feedback I had was that people didn't notice it was zero waste."
So what might diners expect from the taster menu?
"For example, cold watermelon soup, which I utilized every part of a watermelon in like seven different ways, and that I put it together on a plate only complemented by a few drops of basil oil, which is like the strongest essence of a watermelon on the plate without having any waste."
Customer reaction is vital to any chef, and Vegh was pleased to note that while many agreed with the idea behind the production, the proof of the pudding was in the eating – and the diners loved it. 
"The most common feedback I had was that people didn't notice it was zero waste," says Vegh. "Lots of meat lovers came to the restaurant saying if all vegan food could be like that they'd have no problem to go vegan."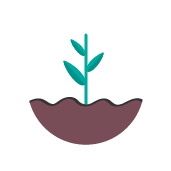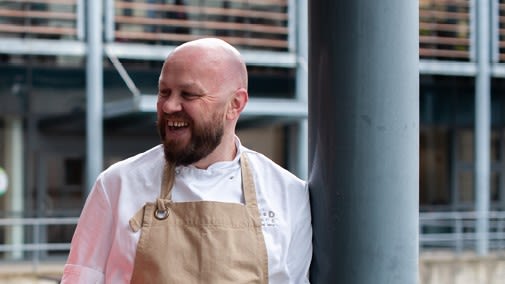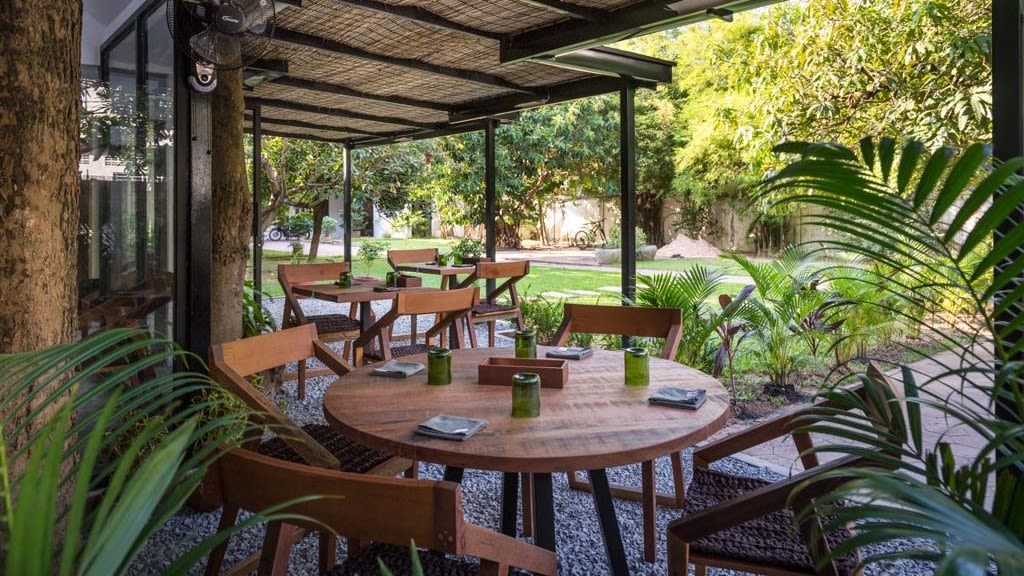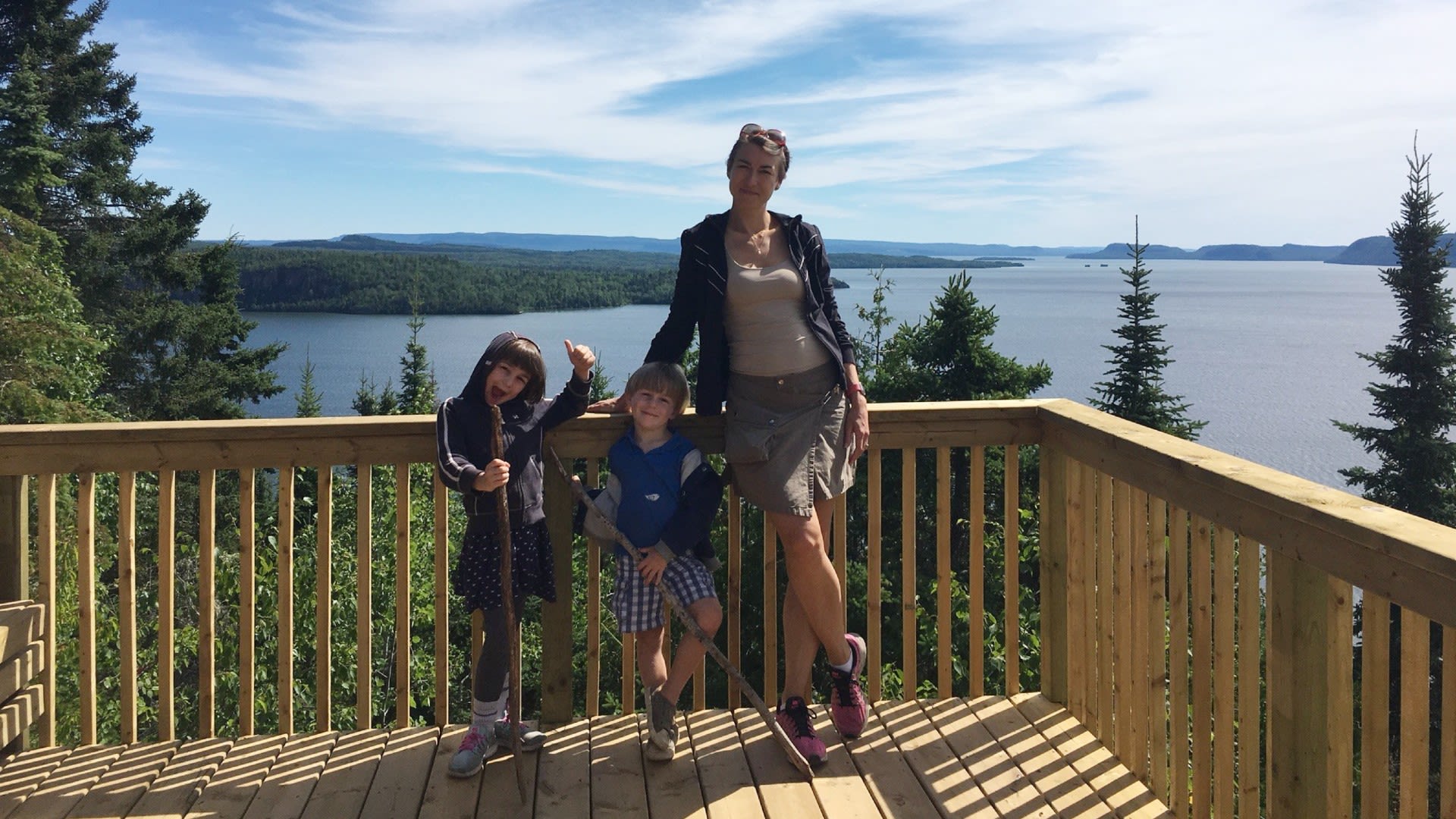 Ultimately, perhaps, we should all aspire to a zero-waste lifestyle: not just being careful what we buy, feasting on our leftovers and composting the scraps, but also trying to eliminate plastic packaging and in fact all waste from all aspects of our life. It might sound idealistic but the notion is definitely catching on across Europe.
Virginie Little is a zero-waste crusader and consultant in Gdansk in northern Poland, where she lives with her husband, their two children and the family dog. Greatly inspired by Franco-American environmental activist and author Bea Johnson, the whole family – even the kids – are committed to campaigning locally, including with the Polish Zero Waste Association, as part of a burgeoning global movement.
"We started our zero waste journey about five or six years ago," says Little. "I have to say that we were always reasonable, but we were consumers.
"So we applied the 5 Rs, starting from refuse: we refused everything we didn't need; reduced what we needed; questioned whether we needed new items in general; and then we reused. 
"We don't waste food in our family, and that's something we are very proud of."
"We buy reusable containers and we recycle as much as possible. We used to compost at home before we moved – we haven't yet found our routine here, but we don't waste food in our family and that's something we are very proud of."
The family goes shopping every day, sourcing their food locally and ethically. They also avoid bulk-buying at the supermarket – not just to prevent food waste but also all the plastic packaging. 
"We just need to think about what we do, and we normally waste food," explains Little. "Waste happens from shopping habits. Today in most developed countries, most of us do our shopping in a supermarket once a week. Big shopping is actually a source of waste for fresh food."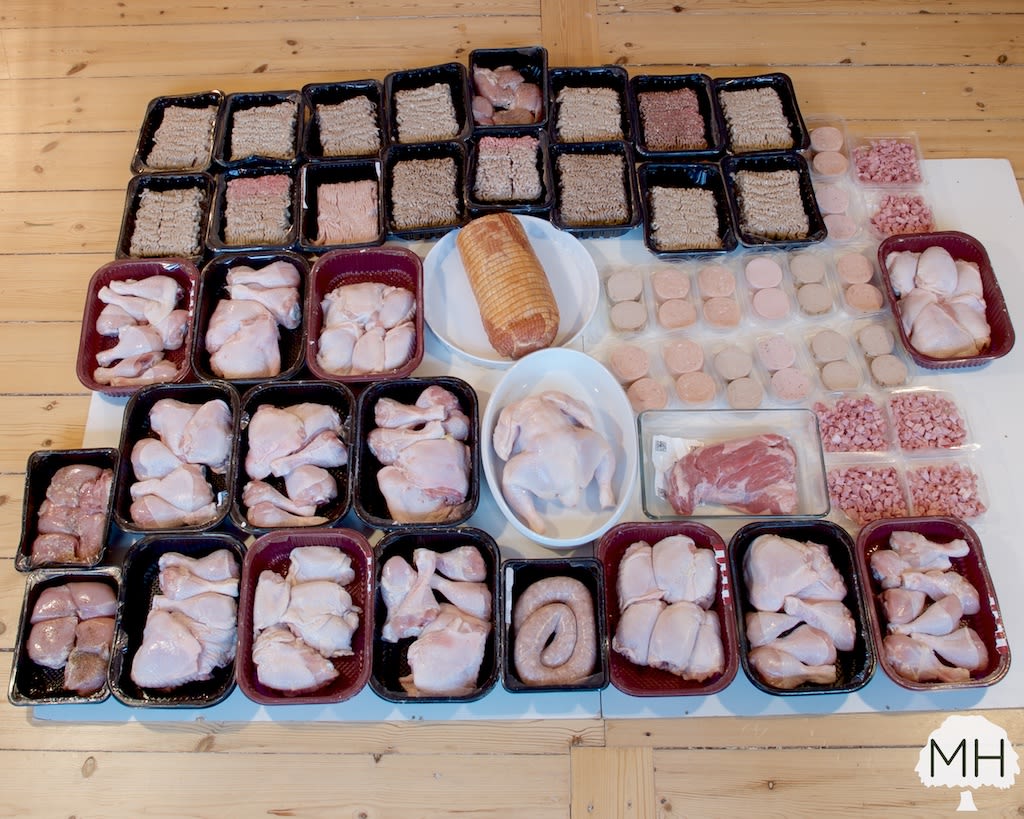 Meat is often discarded by supermarkets. /Matt Homewood
Meat is often discarded by supermarkets. /Matt Homewood
If consumers need to play a role in reducing food waste, so too do supermarkets – perhaps even more so. Copenhagen-based Matt Homewood is what's known as a dumpster diver, or perhaps more kindly an urban harvester – someone who lives off the food he finds in the large supermarket waste bins outside stores. 
For some suffering from food poverty, this might be a survival strategy. For a campaigning environmentalist like Homewood, it is also a public information service: He takes photos of what he finds and posts them on his Instagram feed, astounding hauls of perfectly arranged, perfectly edible food. 
As a private individual, Homewood isn't able to give the food waste to charities and other organizations on pain of a $1,200 fine, but he does share his hoards from the skips with family and friends. 
"People often ask 'Do the dumpsters stink?'," he laughs, before revealing that the climate is on his side: "In Denmark, for five months of the year, temperatures rarely get above five degrees Celsius even during the day. So it's like a giant outside fridge for almost half a year."
"Only economics and price fluctuations will solve this supermarket food waste scandal."
Even as a seasoned harvester, Homewood is still surprised by the global reach of the produce he rescues – "From cucumbers from Spain to Chilean lemons to pork that's been raised in Denmark, fed on Brazilian soybeans. Foods are traveling all across our world today, and that means huge amounts of waste."
In an afternoon's cycle across the city he finds mushrooms from Poland, a mango from Peru, grapes from South Africa, lemons from Spain and tomatoes from Italy, along with mangoes, an aubergine, carrots, cauliflower, oranges, apples, broccoli and lettuce – plus a special cheesy bonus from his final dumpster dive, one which he says perfectly illustrates the wastage.
"We're talking 40 mozzarella, and there isn't a single discount sticker to be seen. And that's important because in Denmark, supermarkets discount with these stickers. Only economics and price fluctuations will solve this supermarket food waste scandal."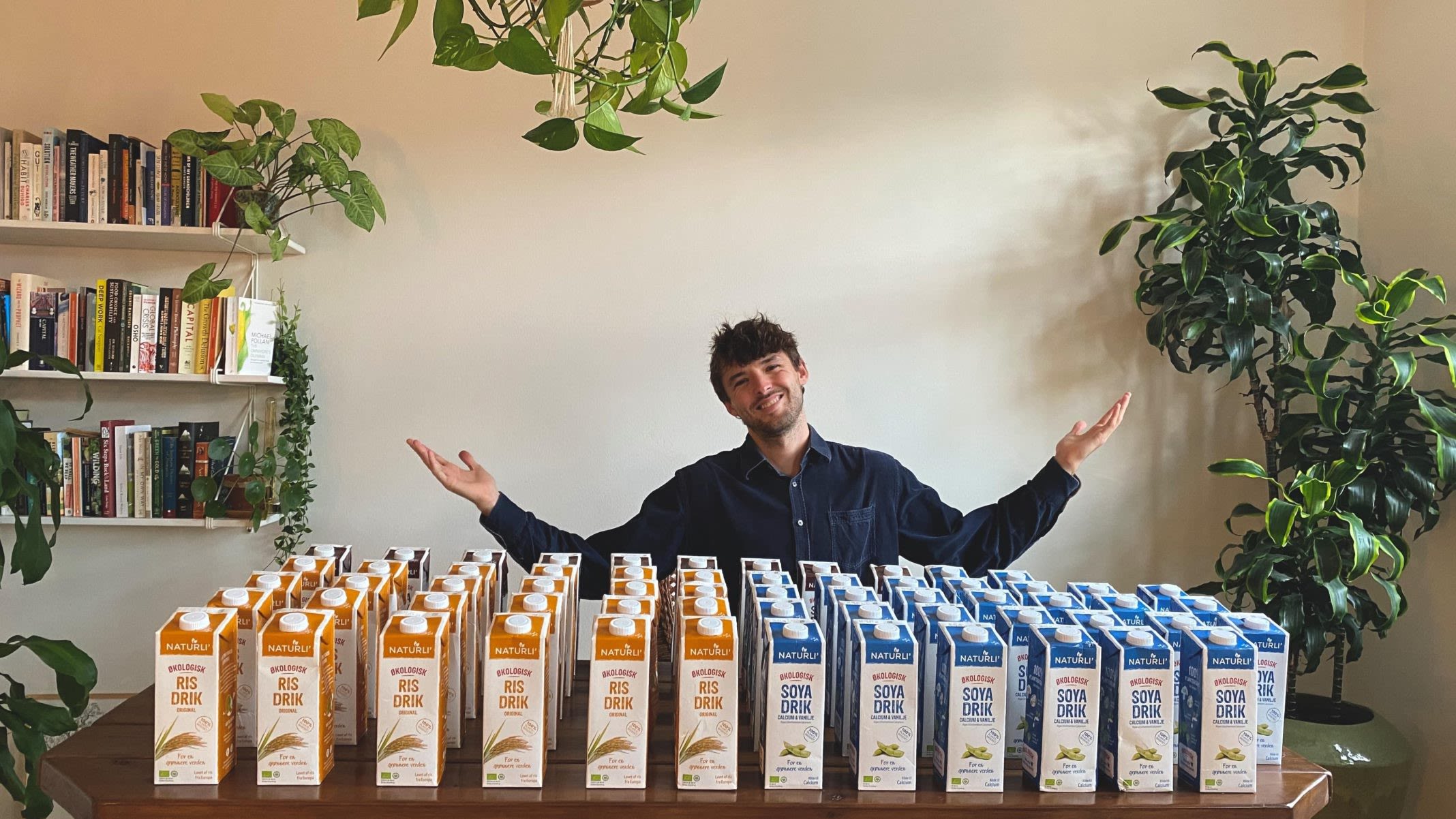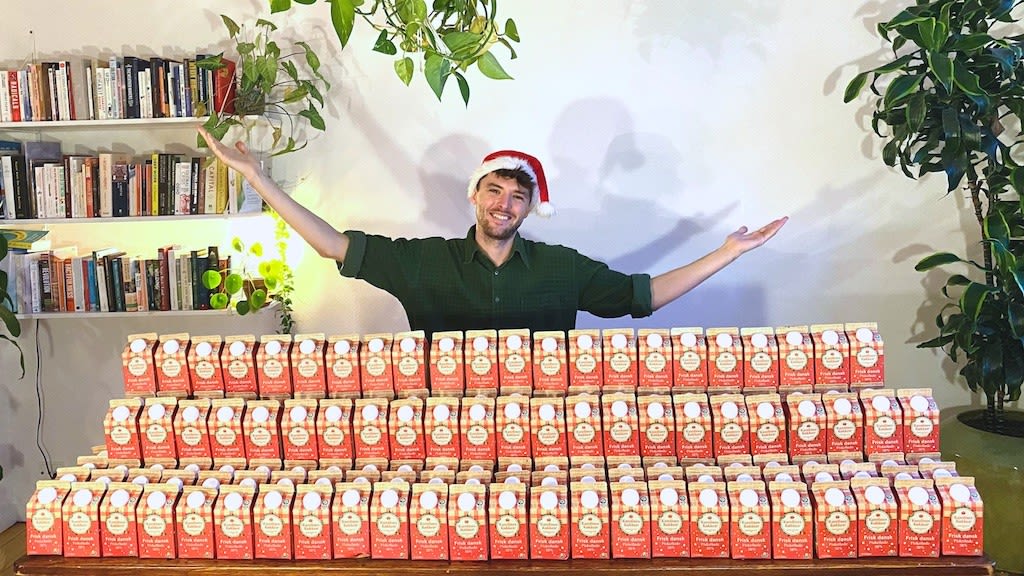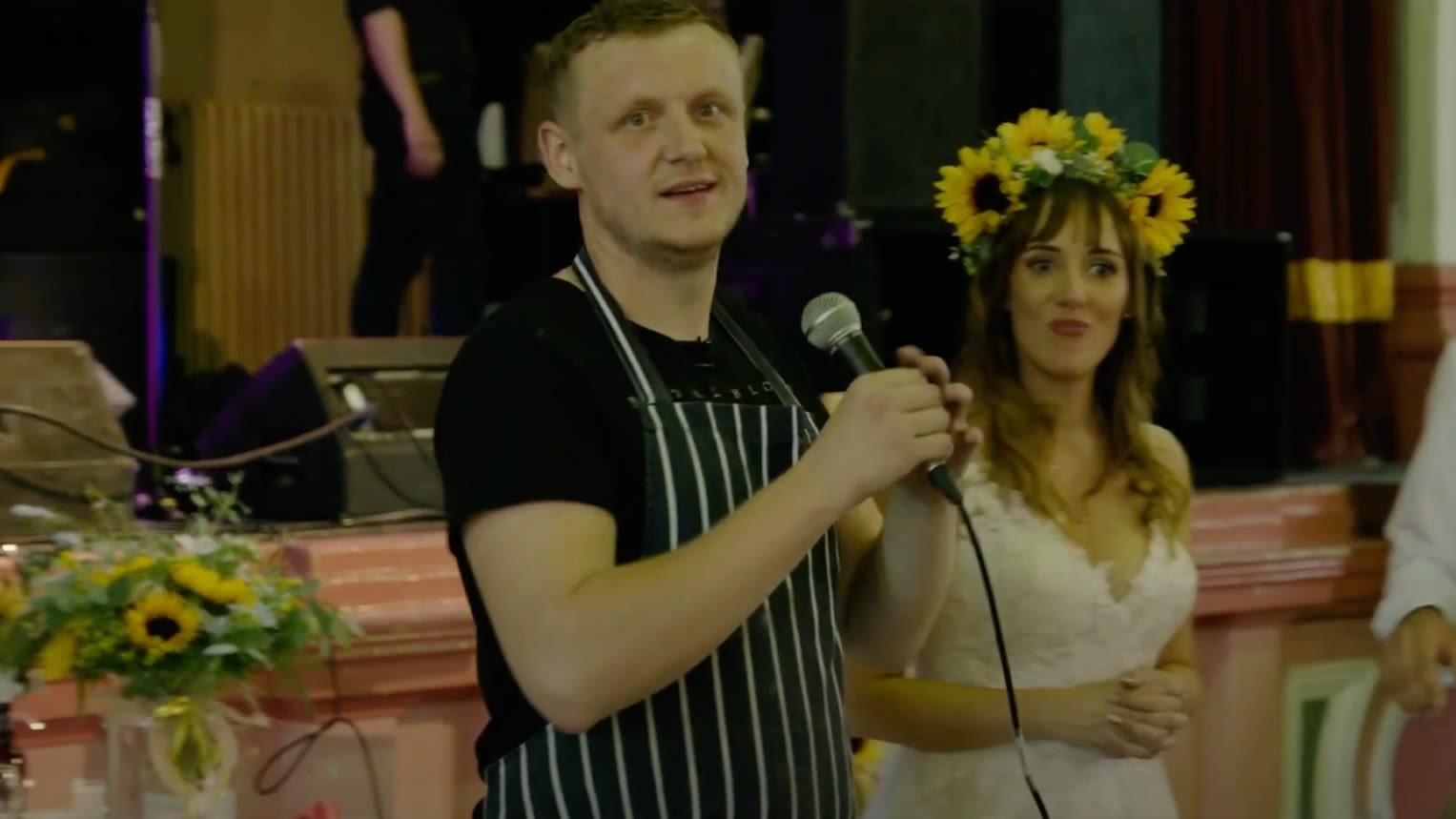 Adam Smith is a vocal activist against food waste.
Adam Smith is a vocal activist against food waste.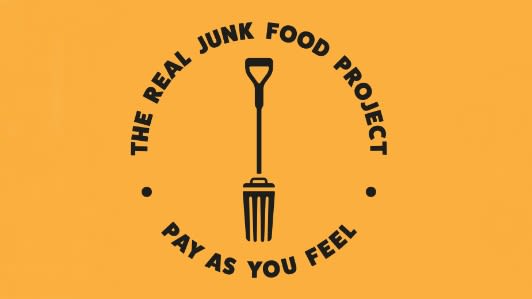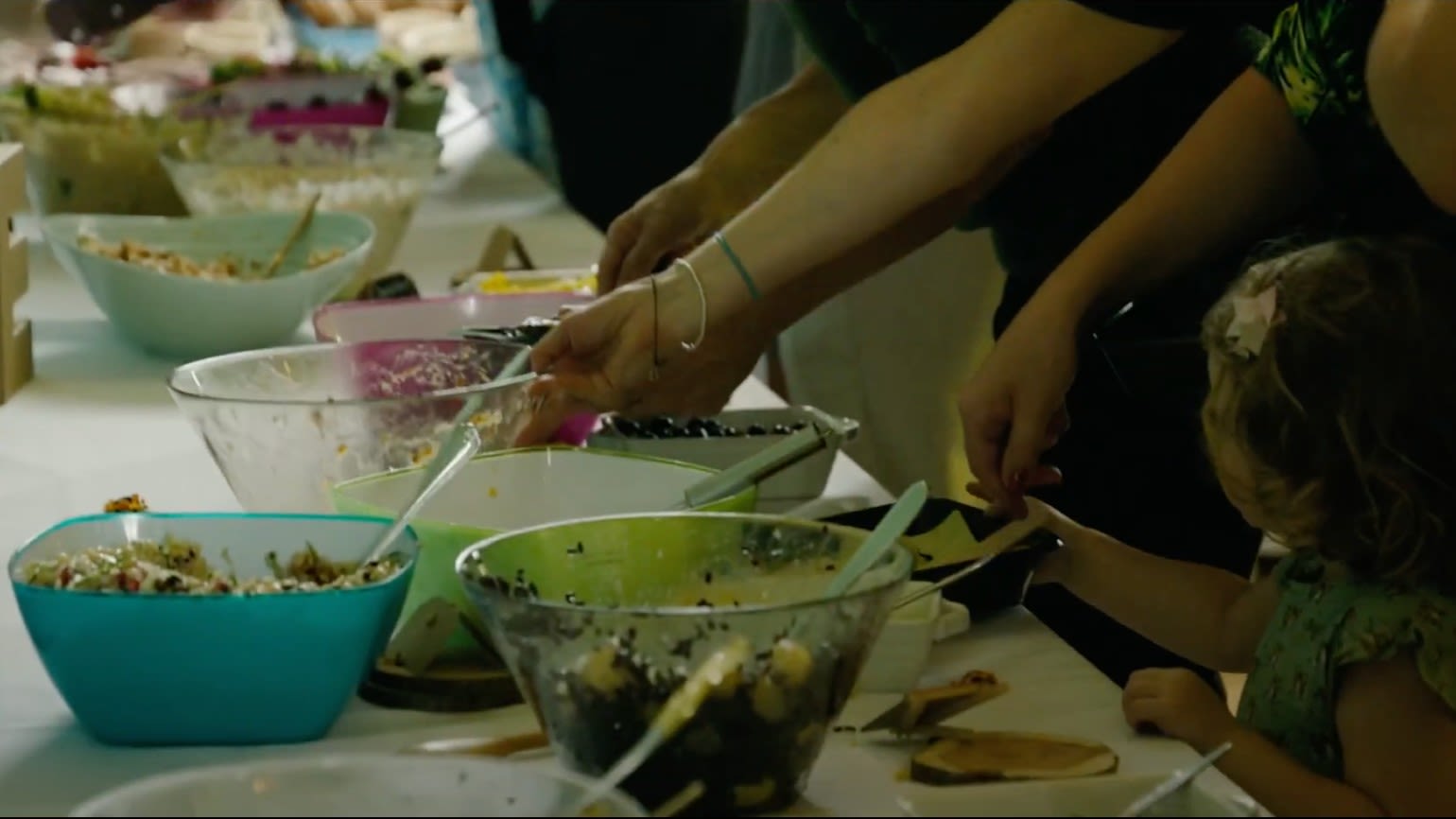 Homewood is part of a growing dumpster diver network in Europe, Australia, America and Canada, with activists trying to highlight the scale of supermarket food waste. There are also thousands of charitable initiatives around the world championing the elimination of food waste. 
One of them is The Real Junk Food Project, the UK's largest environmental charity redistributing surplus food, from across the food industry. And its founder and CEO Adam Smith is keen to stress that the project is not so much a food bank as a waste interceptor.
"We're not trying to feed a certain amount of poor people, we're here to stop food waste – our motto is 'Feed bellies not bins," he says. "If you've got a belly you're in – that's it. That includes everyone – including tortoises..."
Smith says a lot of the food his project rehomes is designated not as 'waste' but 'surplus' – perhaps having suffered accidental damage or having been over-ordered. "We take that food, we process it and we adhere to a strict quality control process," not least monitoring the UK's Food Safety Act guidelines on "use by" and "best before" dates.
"Our trained staff of volunteers make judgments about food consumption – checking the packaging, checking the day, checking the quality – and then we redistribute this food from lots of different channels," says Smith.
"Primarily we do 'Pay as you feel,' which is where you can come and do your shopping or to our cafes and you can pay whatever you want or you can walk out the door if you like – you don't have to give anything."
Asked if that model is open to exploitation, Smith insists "Pay as you feel is about value – about valuing food and valuing people and there is no right or wrong way of people paying. A lot of people ask whether people take advantage, well the answer is yes. There are a lot of people who don't pay – and a lot of people who overpay. We don't ask and we don't check who pays what.
"It's not a type of person or a demographic either. You'd be very surprised. I have witnessed very wealthy and affluent people not paying anything and there are those who are deemed 'without' who give more. I once had a homeless guy come to me on a Friday afternoon and he gave me 10 pounds [$14] for some food he'd got from us. He said 'I've been eating here for months and I've never given anything, and I'm going to give it to you so I can give back.'"
"In 2018 we cooked waste food for 400 people at a wedding."
The Real Junk Food Project has even taken on the challenge of catering at weddings for environmentally-conscious couples. With 17 wedding receptions booked in for 2021, the team will be using unsold food to whip up culinary treats for the guests – but it won't be the first time for Smith. 
"In 2018 we cooked for 400 people for a wedding," he recalls, listing a mouthwatering menu including "huge barbecues of sea bass and ribs and sausages" and "a vegan and gluten-free South Asian buffet." Brilliantly, "none of the guests knew" that the catering had been saved from wastage, until Smith – resplendent in butcher's apron – made a speech to the satisfied customers… "and we got a standing ovation."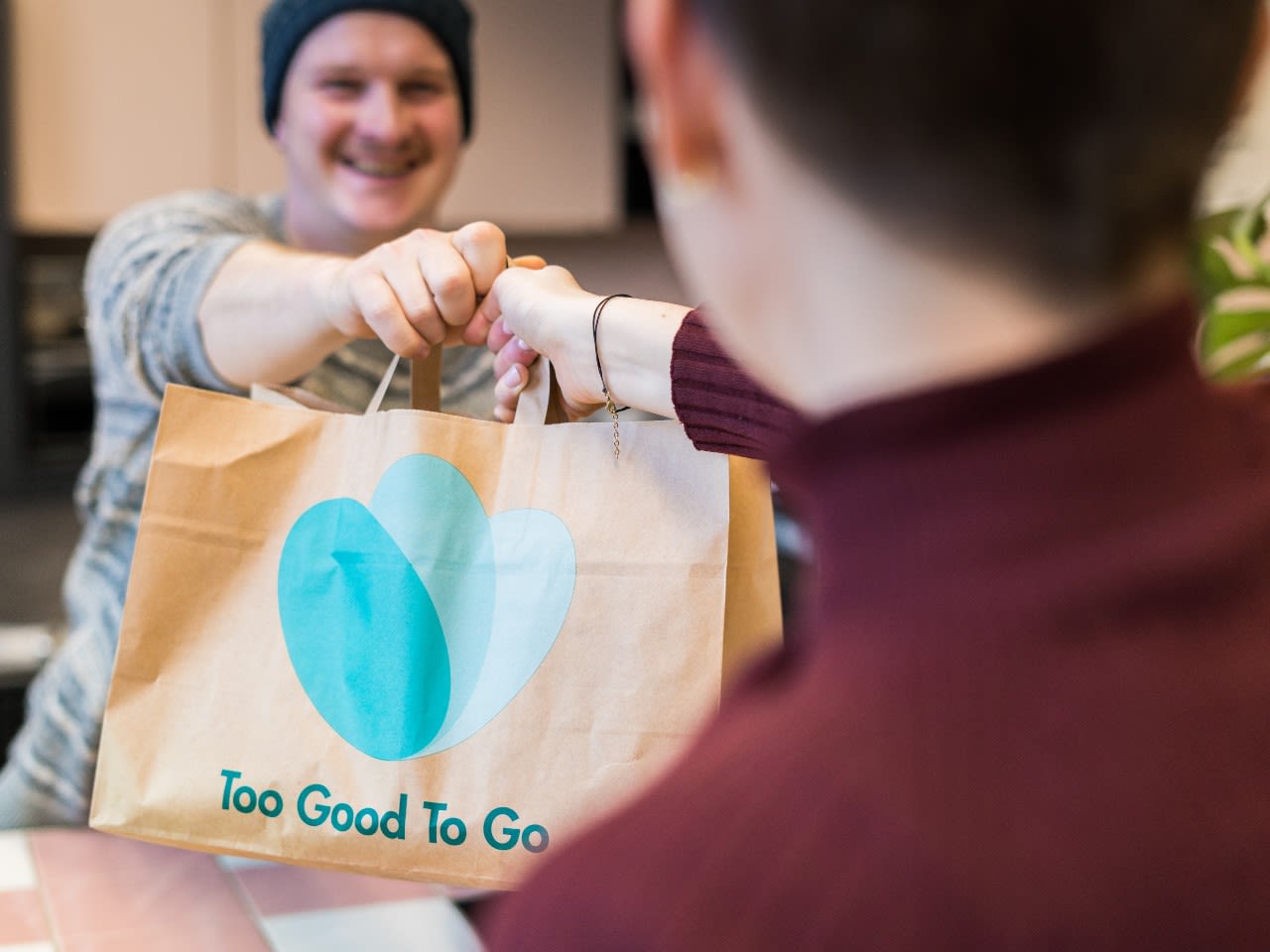 Various apps now allow people to get overstock food at low rates. /Too Good To Go
Various apps now allow people to get overstock food at low rates. /Too Good To Go
The old idea of not wasting food is catching on through a new platform, with a growing number of apps including Olio, Karma, Hubbub and Too Good to Go. It's an increasingly important sector, says Too Good To Go co-founder Jamie Crummie. 
"We're operating in 15 markets globally and we've rescued over 65 million meals from going to waste in five years," says Crummie, who calls Too Good To Go "a social impact company that fights food waste" as eco-conscious consumers pay a heavily discounted price for food and meals from businesses that would otherwise throw food away. 
"You log on and you'll see a list of participating food businesses," he explains. "You purchase what we refer to as a 'magic bag' then collect it… The very nature of food waste is unpredictable, so it's literally whatever's left over. So if you're rescuing a magic bag from a sushi restaurant, you might not know what sushi you're going to be going home with but you can be pretty damn sure it's Japanese food."
What differentiates Too Good To Go from similar apps is that food businesses don't have to itemize every single piece of food – it's literally just whatever is left over, which saves the businesses time and therefore encourages them to sign up. But it also means there's a surprise element for the consumer which adds a bit of fun to the whole experience.
"People often refer to it as being like the Forrest Gump movie – 'Life is like a box of chocolates.' You never know what's going to be inside your magic bag. So it's a fun and engaging way of fighting a really important environmental issue – food waste."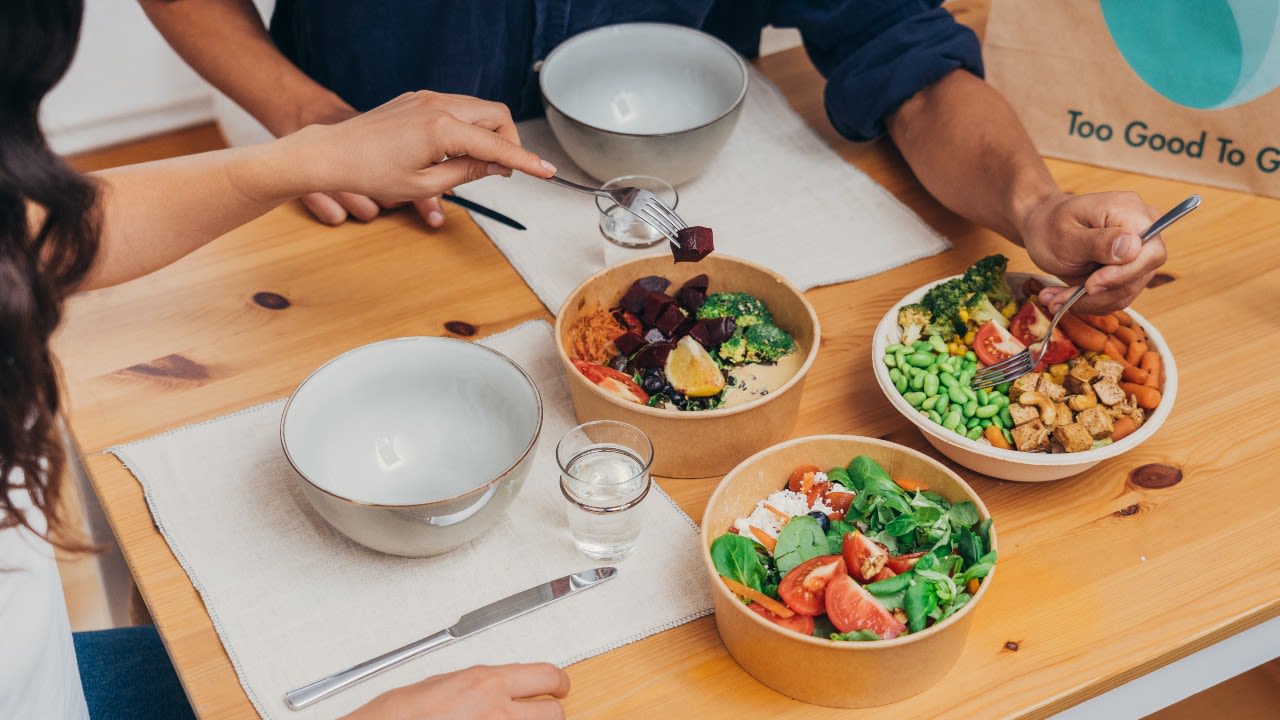 From food waste to fuel and fertilizer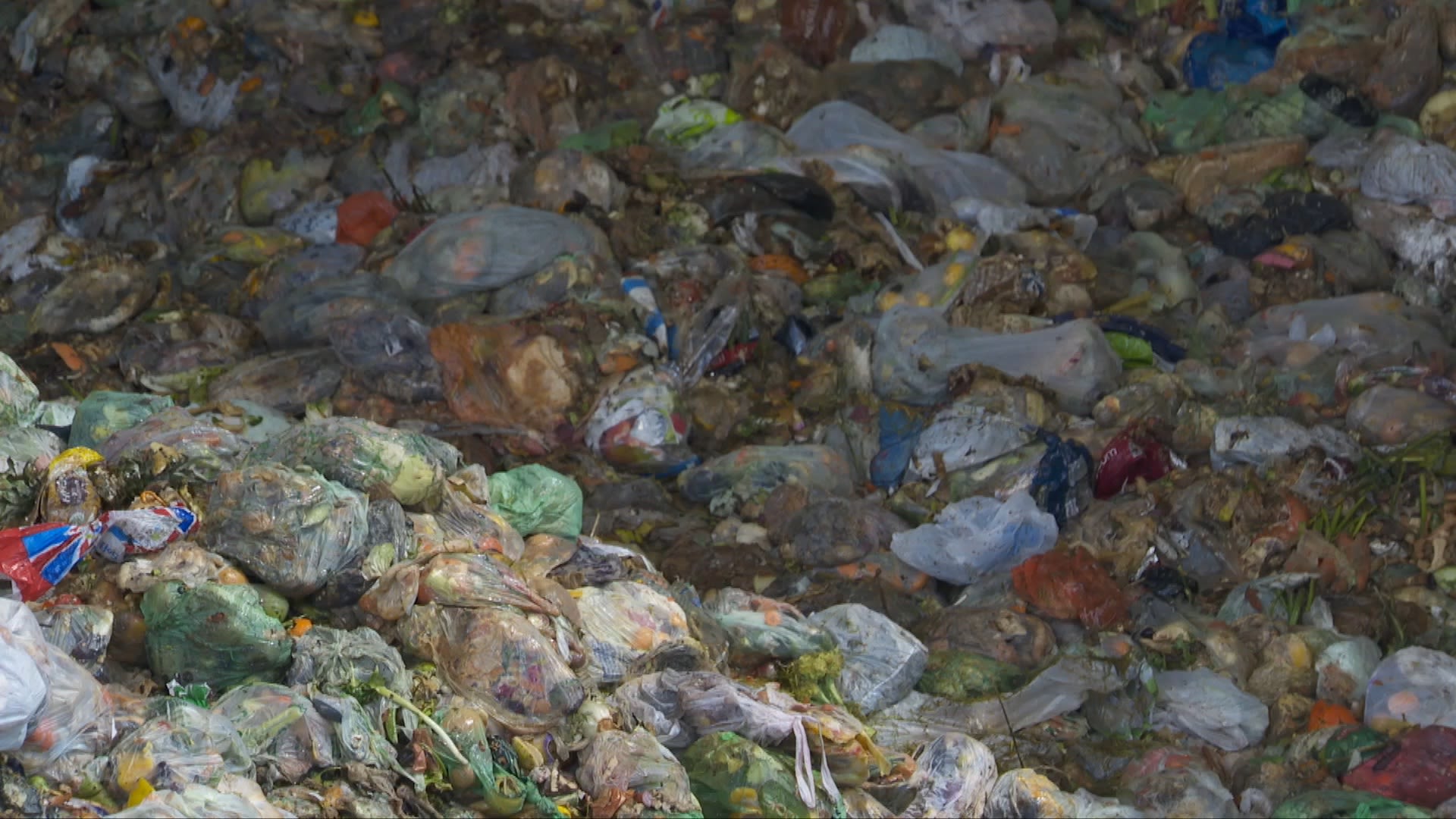 At Andigestion, food waste is turned into fuel and fertilizer. /CGTN
Mars is not the most forgiving of places.
MINI-DOCUMENTARY: How Andigestion turns your food waste to fuel and fertilizer
MINI-DOCUMENTARY: How Andigestion turns your food waste to fuel and fertilizer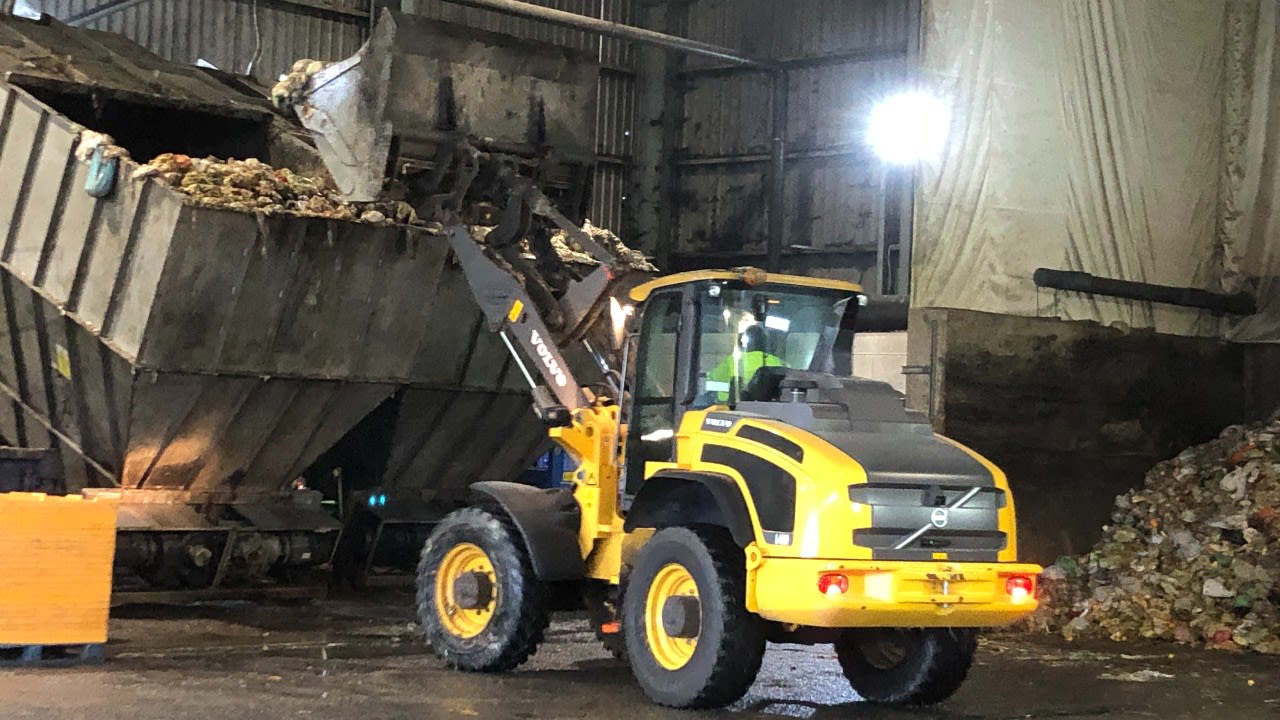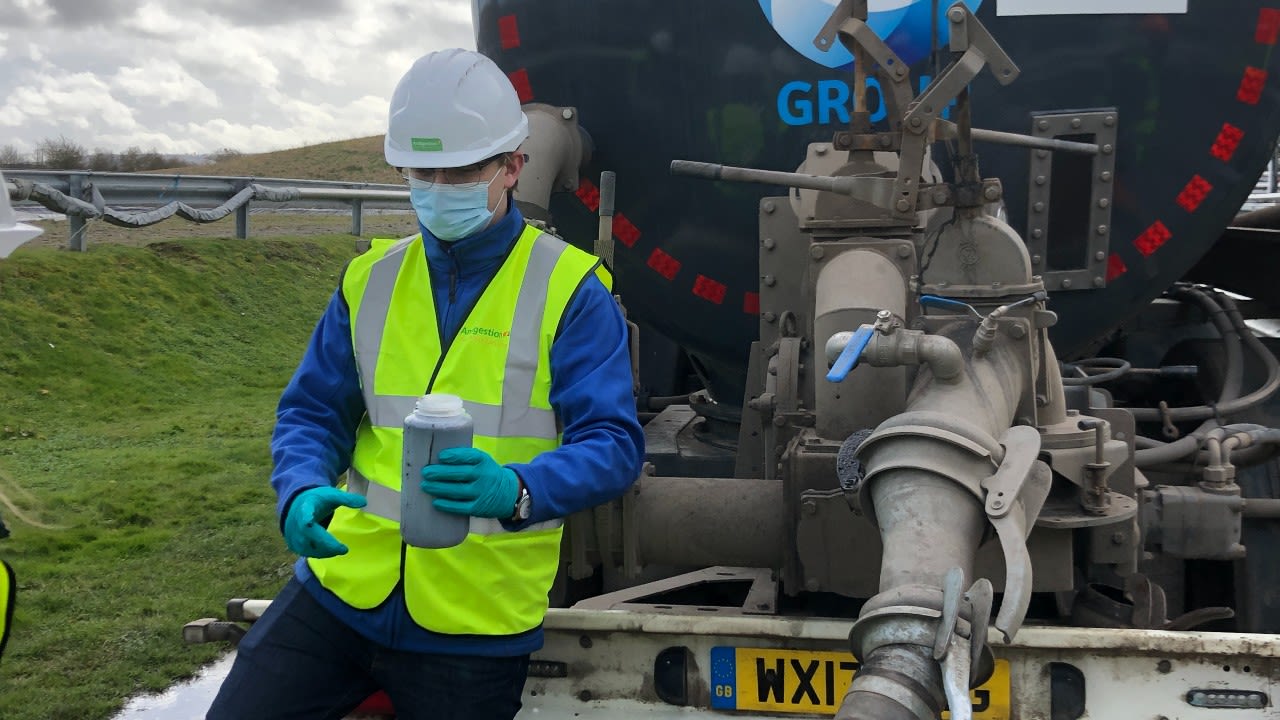 All the dumpster-diving and magic bags in the world won't completely eliminate the problem of waste food: there will always be some that is unusable for consumption. Some of us can use food waste as compost if we have access to a garden, but it can also be used for a perhaps surprising purpose – to produce energy. 
Across Europe there is an increasing number of anaerobic digestion plants, which are at the heart of the circular economy. One of them is Andigestion in Berkshire, UK, which sales manager Luke Crisford proudly notes processes 34,000 tonnes of food waste a year. 
That input largely comes from large suppliers – schools and councils, for instance. The food waste is pushed through depackaging machines, pulverizing the waste and splitting off the soft food from the hard packaging, which is compacted and removed. Only then can the plant get down to business. 
"The waste is pasteurized for an hour at 70 degrees to make sure any pathogens are killed," explains Crisford, "then pumped into one of our digesters where it sits for 55 days. And off the top of that, we take the gas. Most of the gas is then converted into biomethane, which is injected into the gas grid for use in local houses." The plant makes 30 million kilowatt hours of gas a year, enough to power 2,500 local homes. 
That isn't the end of the productivity, though. Beside biomethane, the other byproduct of anaerobic digestion is digestate, a fibrous solid material that works brilliantly as a fertilizer – "It's known as rocket fuel in the industry," says Adam Hopley, whose firm sells it to enthusiastic farmers. 
"It helps crops grow initially, but it helps them grow a lot longer throughout the year," explains Hopley, as the farmers form an orderly queue: "If I had twice as much, I could get rid of twice as much. Every day I get new customers that want digestate."
Hopley notes the ecological benefit of digestate – "We're not having to make an artificial fertilizer out of a chemical process, we're getting a by-product" – and Crisford underlines the carbon offsetting.
"By sending food waste to anaerobic digestion, you're preventing it going into a landfill site. When food goes into landfill, you're generating methane, a greenhouse gas 21 times more potent than carbon dioxide."
Anaerobic digestion may be a promising solution to the food waste problem, but it's not a perfect one. The plants are very expensive to build and run, and often rely on government subsidies. And we would need a lot more of them to counteract our food wastage: Remembering our opening figure of 72 kilograms per person, even this admirable Andigestion plant's 34,000 tonnes of waste only makes up for 472,000 people. 
Furthermore, dumpster diver Matt Homewood thinks they may also be helping supermarkets and consumers off the hook: "Supermarkets are making bio-energy from food waste, but the issue is that when the average person hears the words 'food waste' they probably think of a few rotten apples, when in fact this food is perfect – which is why I go to such lengths to show that food being perfect through my photography."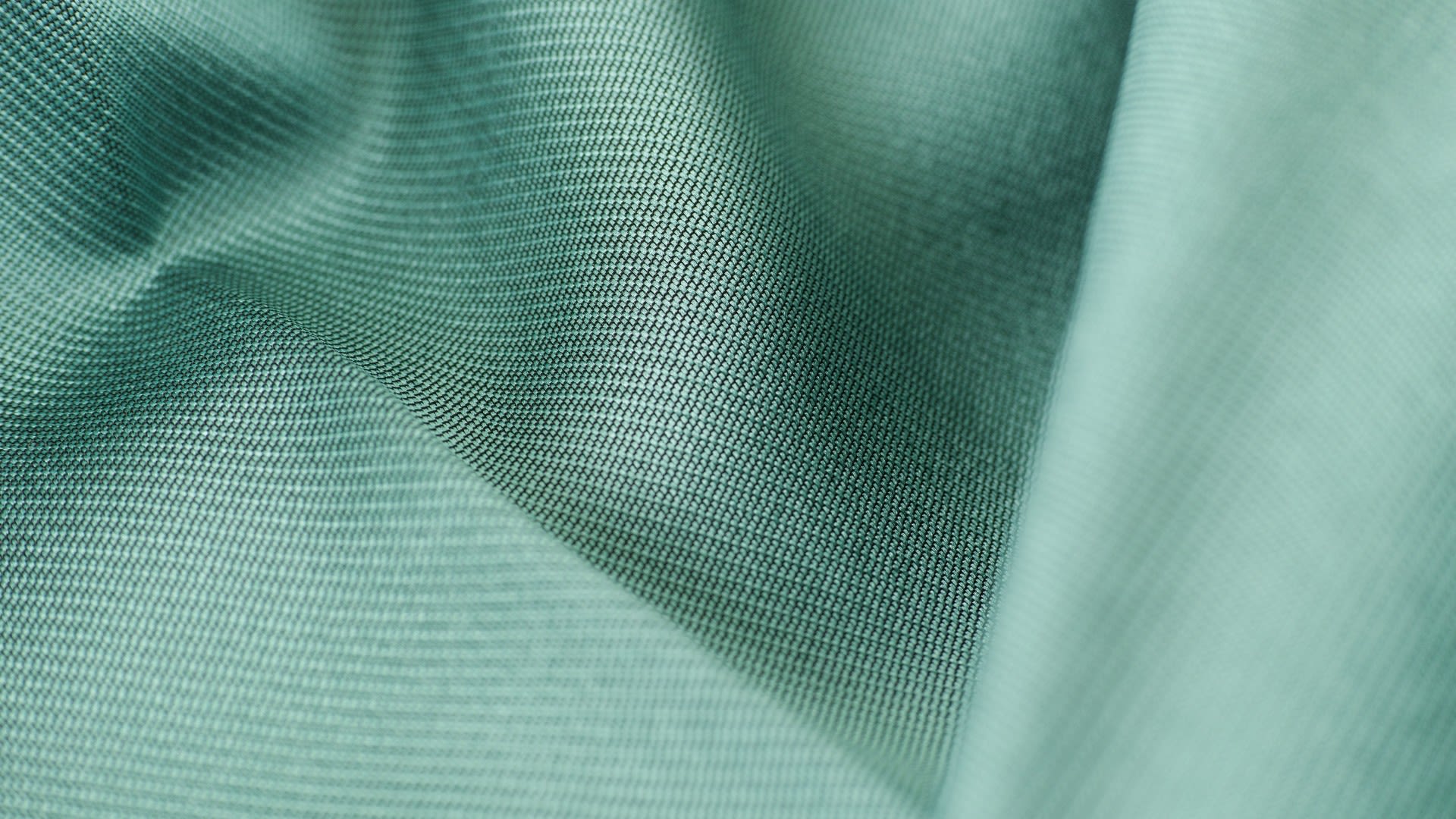 Could we make clothes from food waste? /Engin Akyurt/Pexels
Could we make clothes from food waste? /Engin Akyurt/Pexels
The old saying has it that one person's trash is another person's treasure, so what grit can be transformed into pearls? We can start by nominating guilt-free clothes made from the by-products of food production. 
As far-fetched as it may sound, heading off to the office wearing a vegan leather jacket made from pineapple-leaf fibre or a dress crafted from a fabric sourced from banana skins might be just around the corner.
An increasing number of companies are recognizing the circular economy's potential, both environmentally and economically. Toronto-based start-up Alt Tex uses food waste – fruit, vegetables and wheat deemed unsafe for human or animal consumption – to produce an alternative to polyester. 
"I've had a family background in the space and so I've always been really cognizant of the clothes we wear, what materials they're made of and where those materials end up," says Myra Arshad, CEO of Alt Tex, which she co-founded with Avneet Ghotra. "About two years ago, I decided to leave my corporate background in sales and marketing and try to disrupt this industry in some way or another. 
"We're diverting waste while also creating a fabric that's biodegradable."
"We just started experimenting around how we can use existing resources that are already in the world to create fabrics in a more circular way. We truly believe we're creating something that is the most sustainable fabric and superior to some of the things that have come before us."
Alt Tex has worked closely with the food and drink industry to collect and use waste – for which the industry is very happy to find a happy taker.
"We're tapping into a resource where we're almost hitting two birds with one stone – we're diverting waste while also creating a fabric that's biodegradable and can go back to the earth," says Arshad. "We don't use any toxic chemicals, so that no additives hinder the biodegradability of our fabric."
And to go with the recycled fashion, how about continuing your beauty routine by applying food waste to your face? Spanish designer Julia Roca Vera hopes that one day this actually might be a reality: She has produced a range of cosmetics from unwanted foodstuff and uses the "ugly fruit" that consumers have rejected, an aesthetics-based waste which one estimate puts as high as a third of all farm production. 
For example, using just one rejected orange, Roca Vera produces soap, moisturiser and potpourri. All Roca Vera's products are also sold in reusable, ceramic containers to make them more sustainable, and her company is aptly named Lleig, which means "ugly" in Catalan.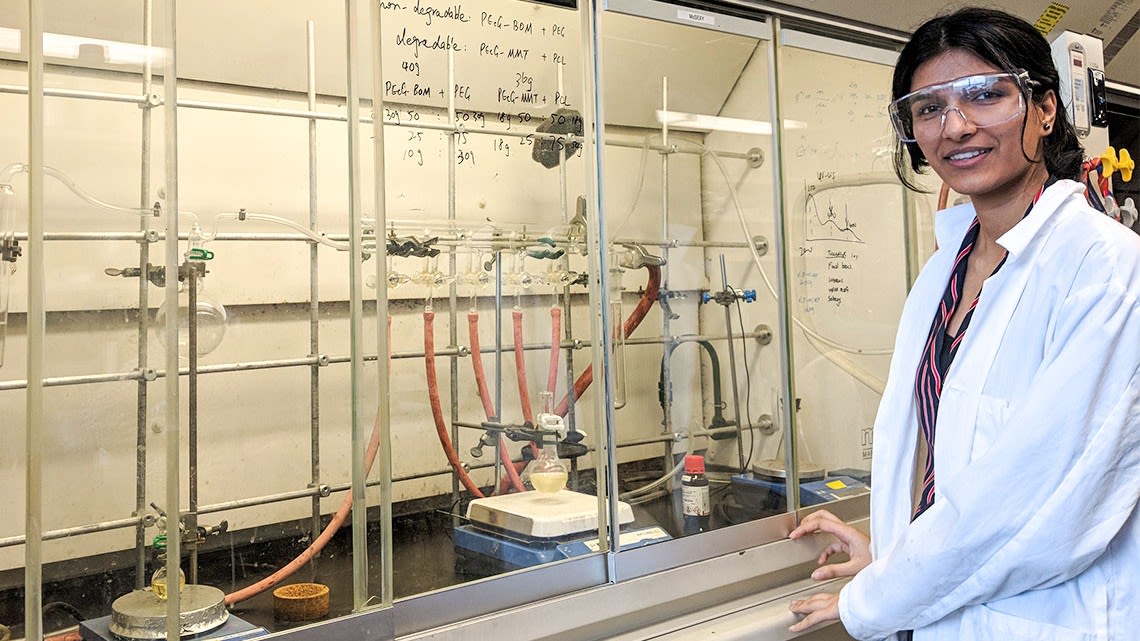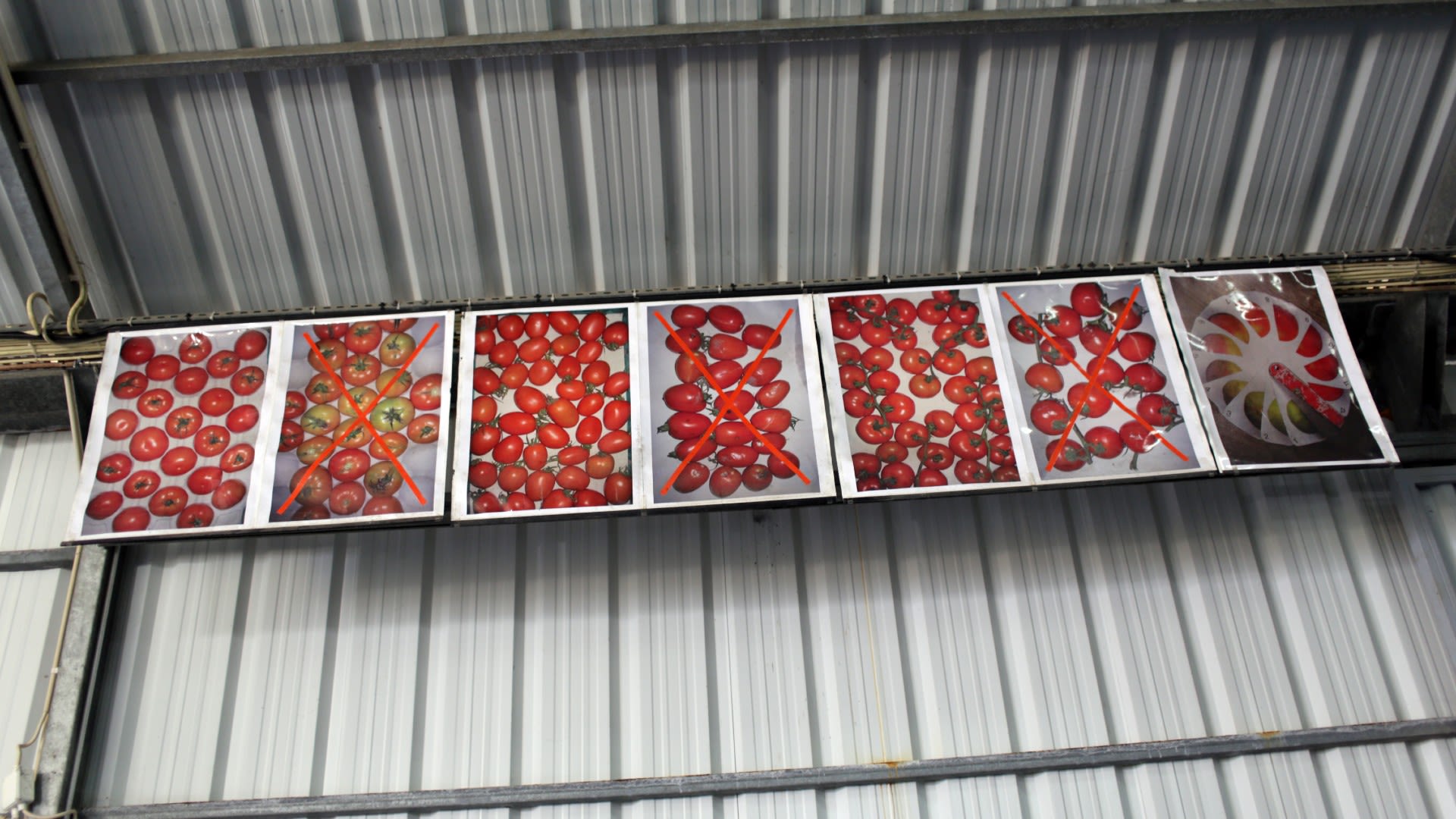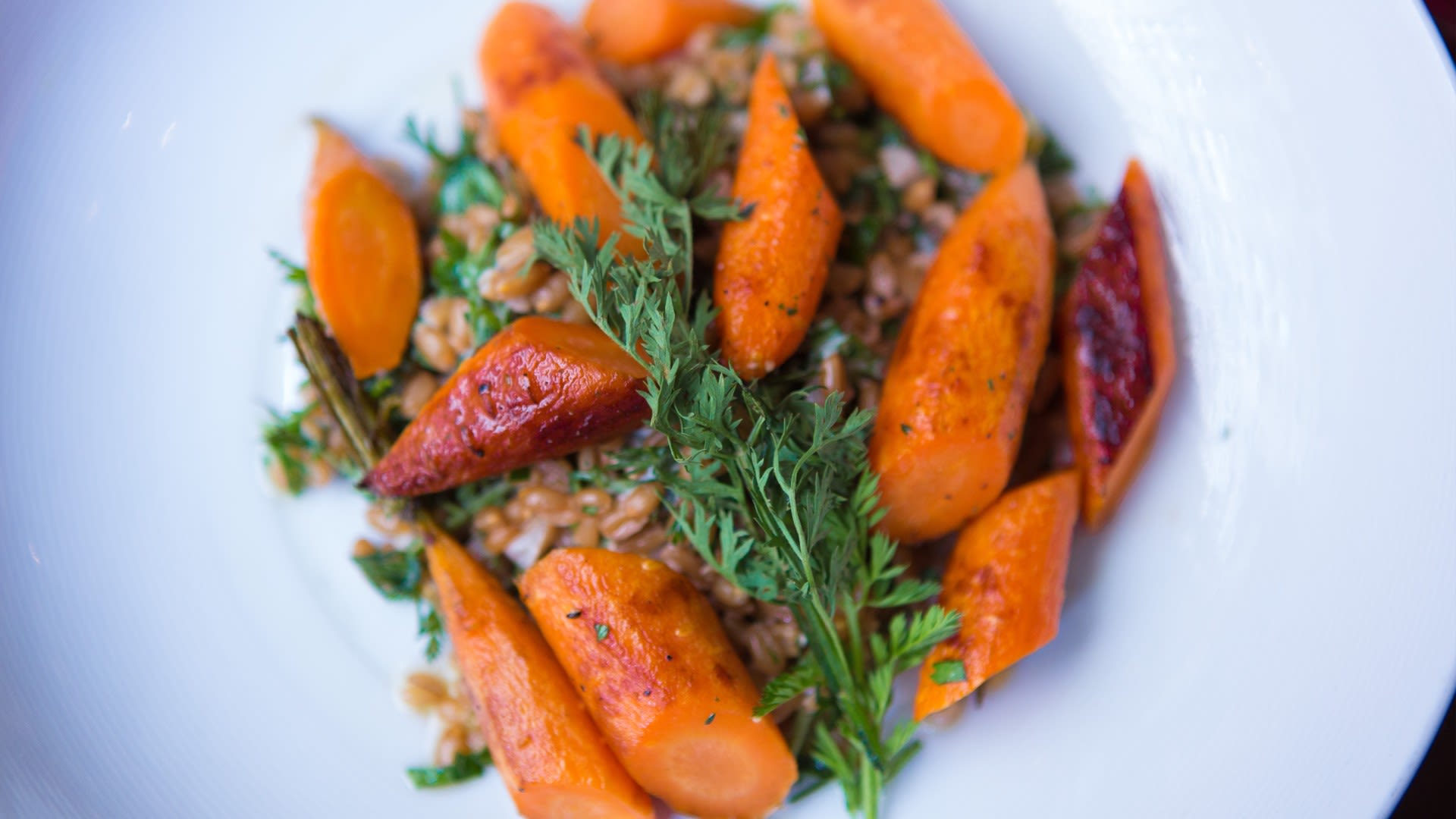 Perfectly good food can be rescued from potential wastage. /Matt Peyton/Invision for Hidden Valley/AP Images
Perfectly good food can be rescued from potential wastage. /Matt Peyton/Invision for Hidden Valley/AP Images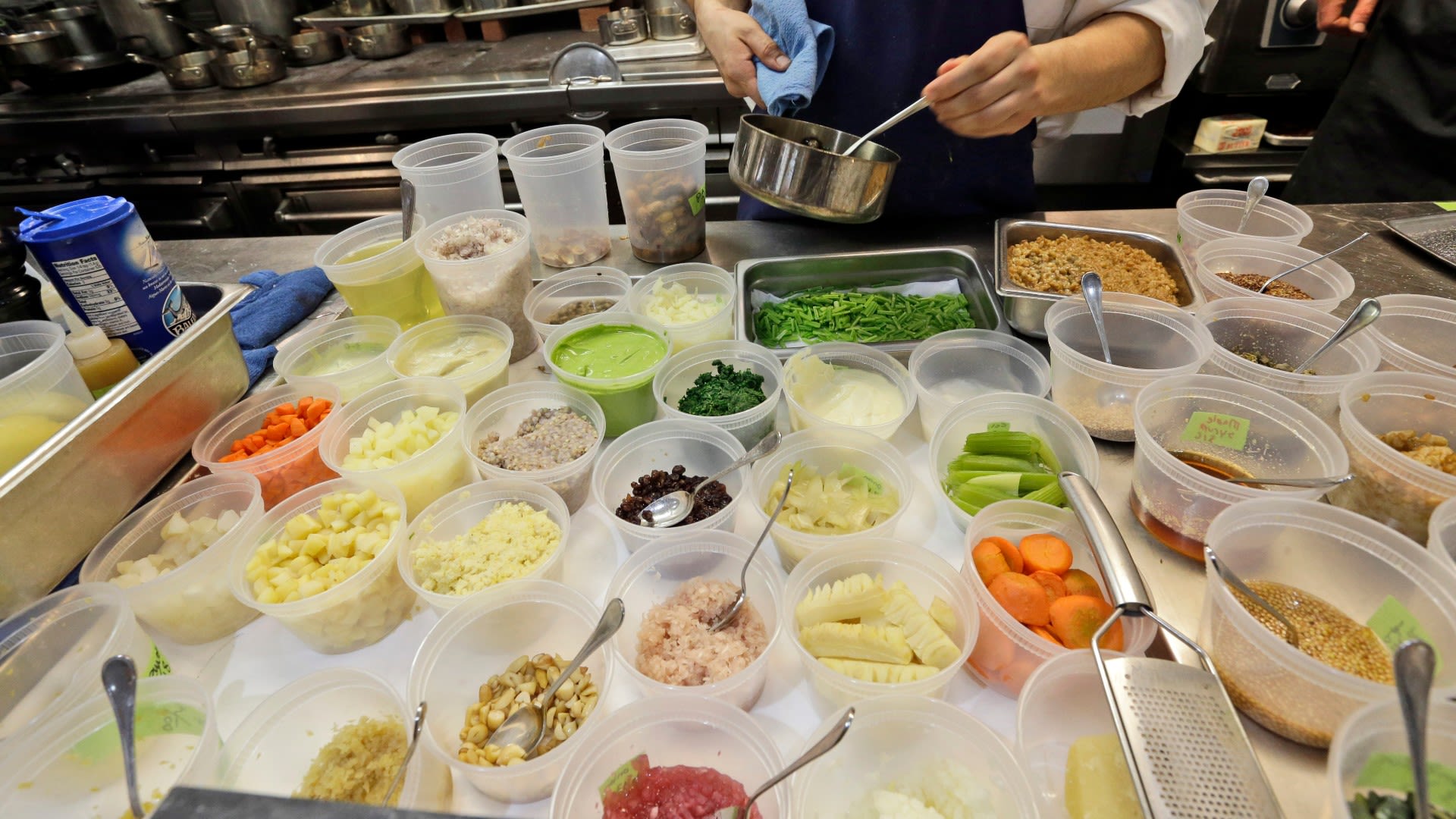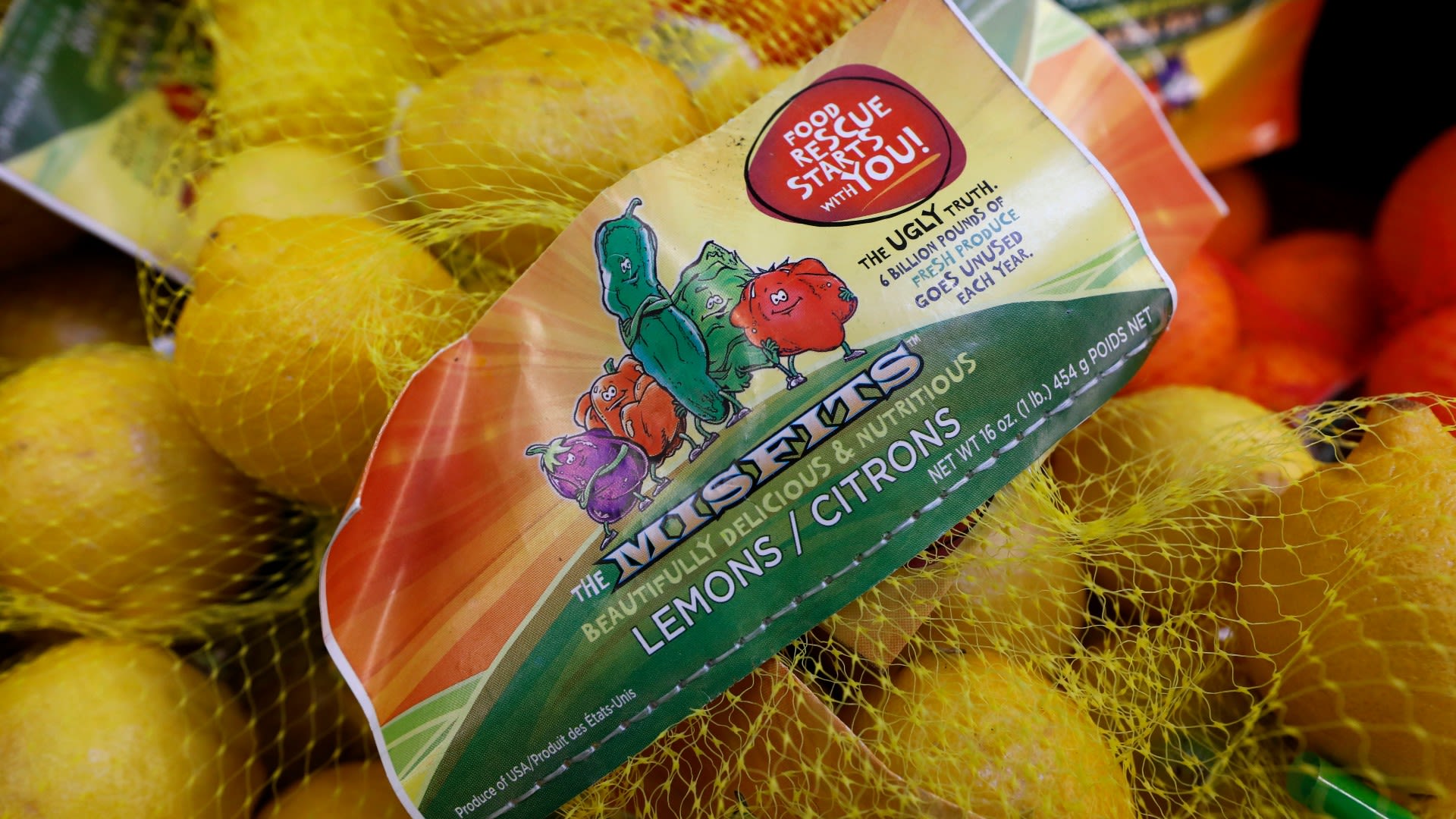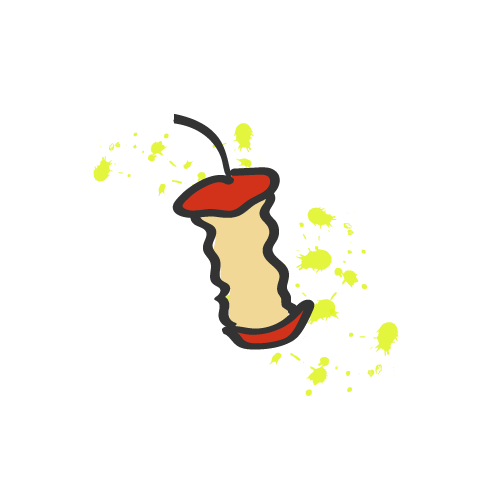 Are we likely to achieve the UN's Sustainable Development Goal of halving food waste by 2030, bearing in mind our global population is expected to reach nine billion by then? 
It is certainly going to take a seismic shift in consumer behavior and attitudes – we are going to need to change our shopping habits, rethink our relationship with food and try to ensure that as little as possible is incinerated or ends up in landfill.
It will require continuing government intervention around the world, consumer campaigns and numerous innovative solutions to combat our global food mountain – and even so, the Real Junk Food Project's Adam Smith remains very skeptical about our chances of hitting that UN goal. 
"No chance," he says bluntly. "Not a chance – the problem's getting much worse. These things are just kind of pie in the sky ideas that people are putting now so that they can make some beautiful glossy graphs and pictures that people can show each other at these meetings and conferences.
"But who's actually doing anything about it? That's the thing. Businesses have a lot to answer for. Governments have a lot to answer for."
Chefs Conor Spacey and Vojtech Vegh are less abrasive, but each stresses the need for improvement. "My glass is always half full, I do think it's achievable," says Spacey, "but we need to accelerate the change right across the globe to reach these goals."
As for Vegh, he's perhaps not so much optimistic as hopeful: "Well, I hope the world is going to be in a better place," he says of the 2030 goal. "I don't think we're doing the best with what we have right now – and that's what we really need to focus on."
Credits
Presenters Natalie Carney, Jemima Walker; Writer Gary Parkinson; Podcast producers Sarah Parfitt, Alice Castle, Terry Wilson; Video producers Susan Blackburn; Terry Wilson; Animation and design James Sandifer; Season editor Elizabeth Mearns