A night of terror in Vienna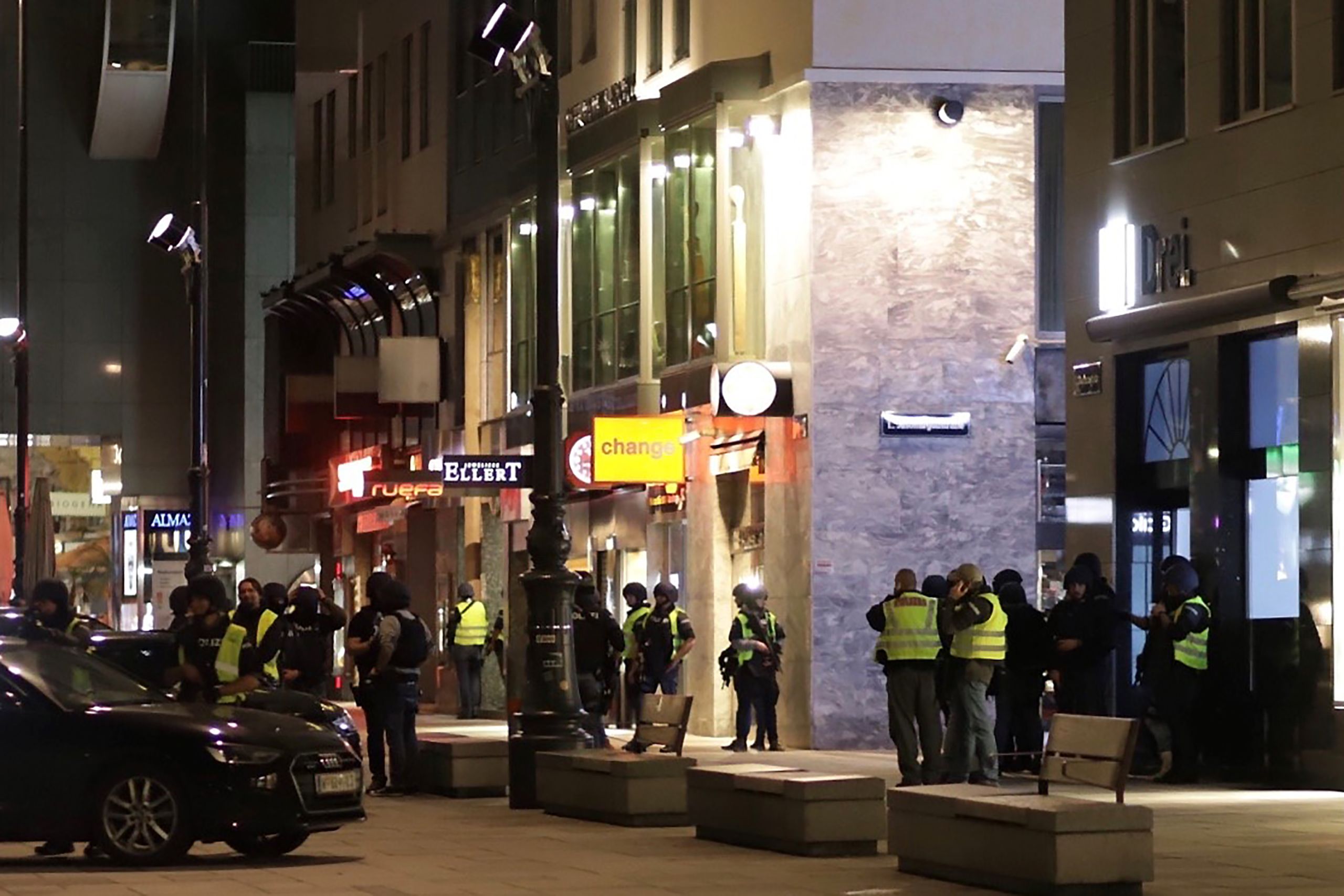 The Austrian capital of Vienna has been left reeling after a gunman opened fire on Monday night. The first shots were heard in the city center at around 8 p.m. local time, just hours before Austria was to reimpose a coronavirus lockdown, with people out in bars and restaurants for a final night out.
The attacks, which took place at around six locations, killed many and left even more people injured.
---
The first happened near the city's main synagogue. One witness told public broadcaster ORF: "It sounded like firecrackers, then we realized it was shots."
A gunman "shot wildly with an automatic weapon" before police arrived and opened fire, the witness added. Another bystander said at least 50 shots were fired.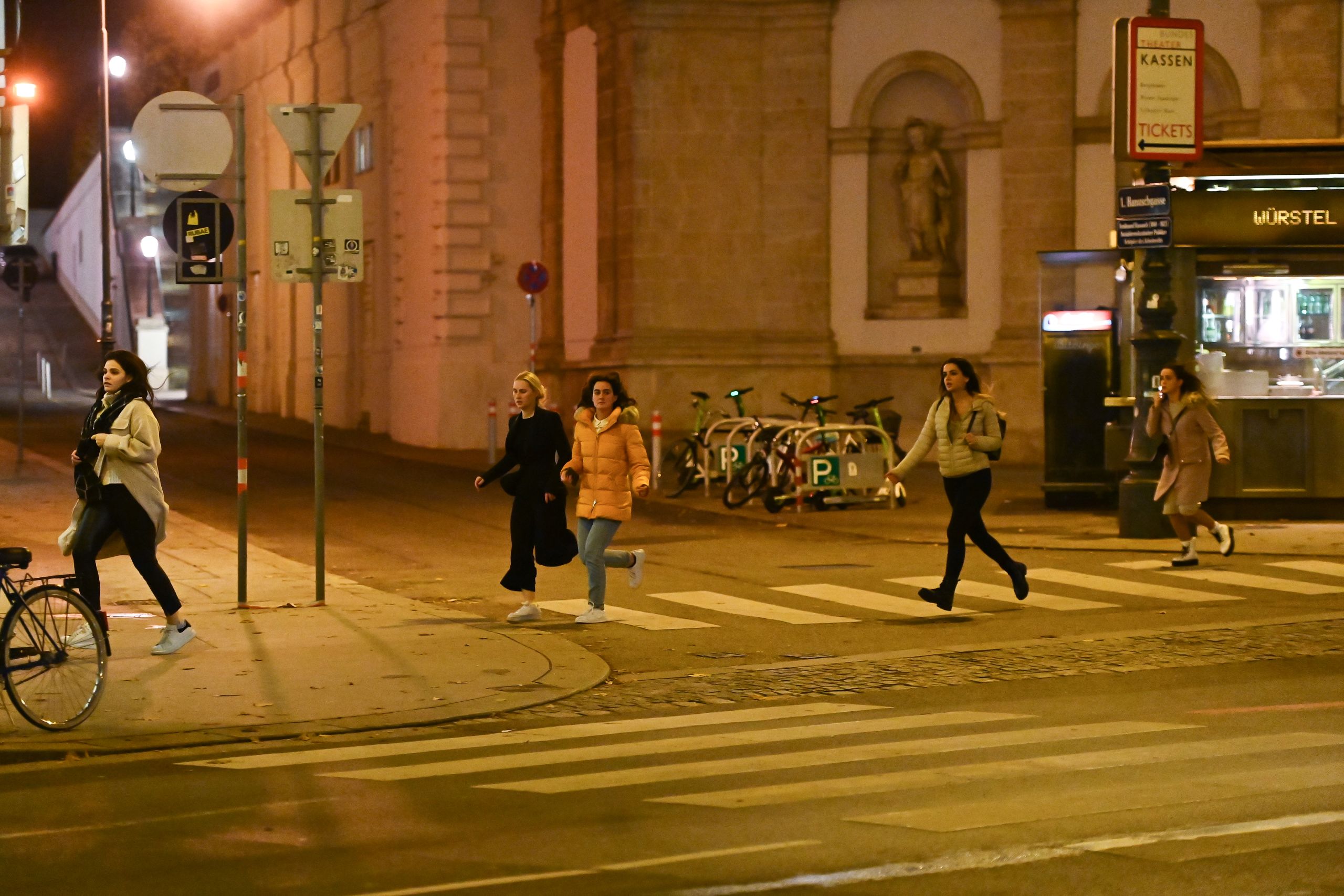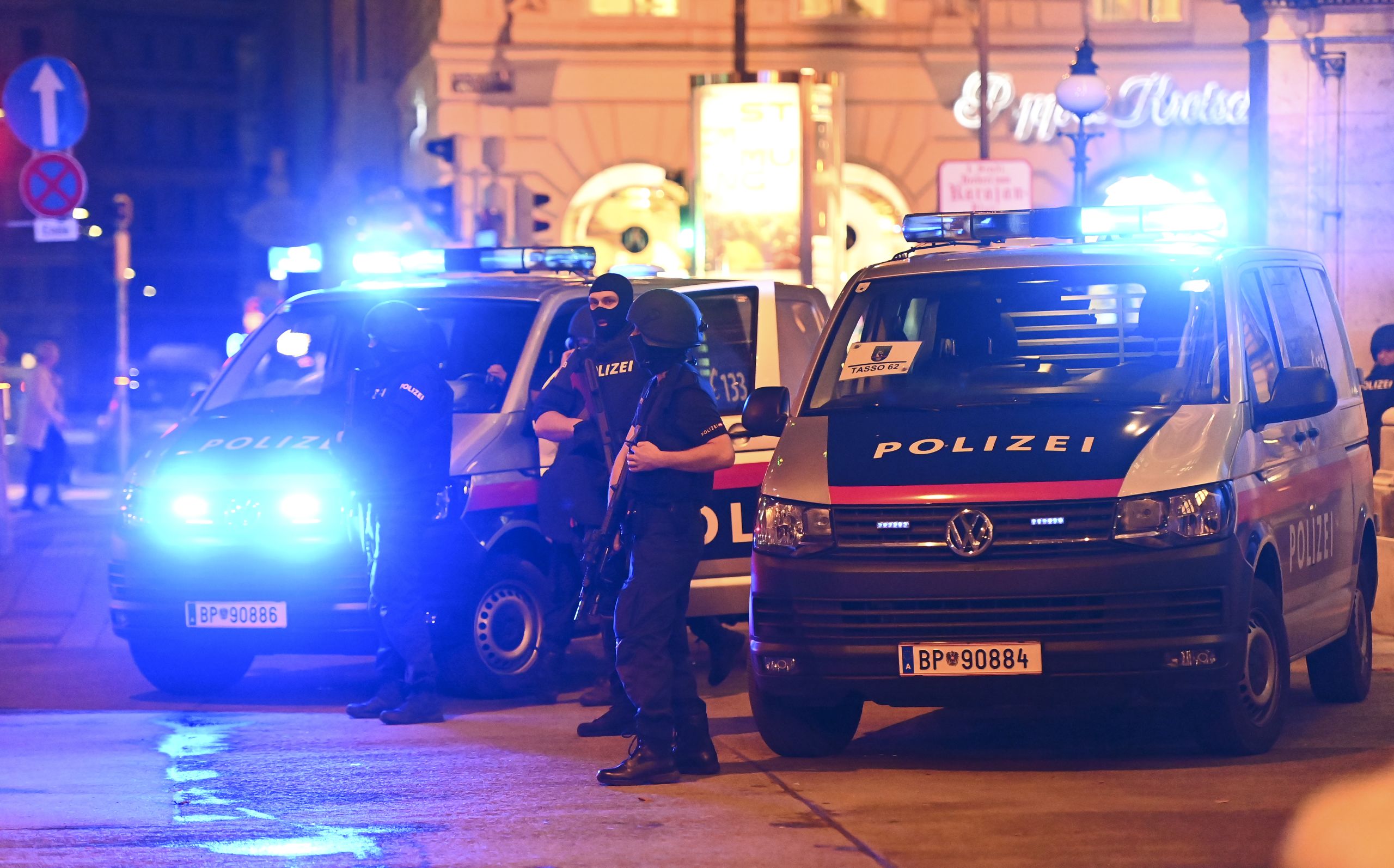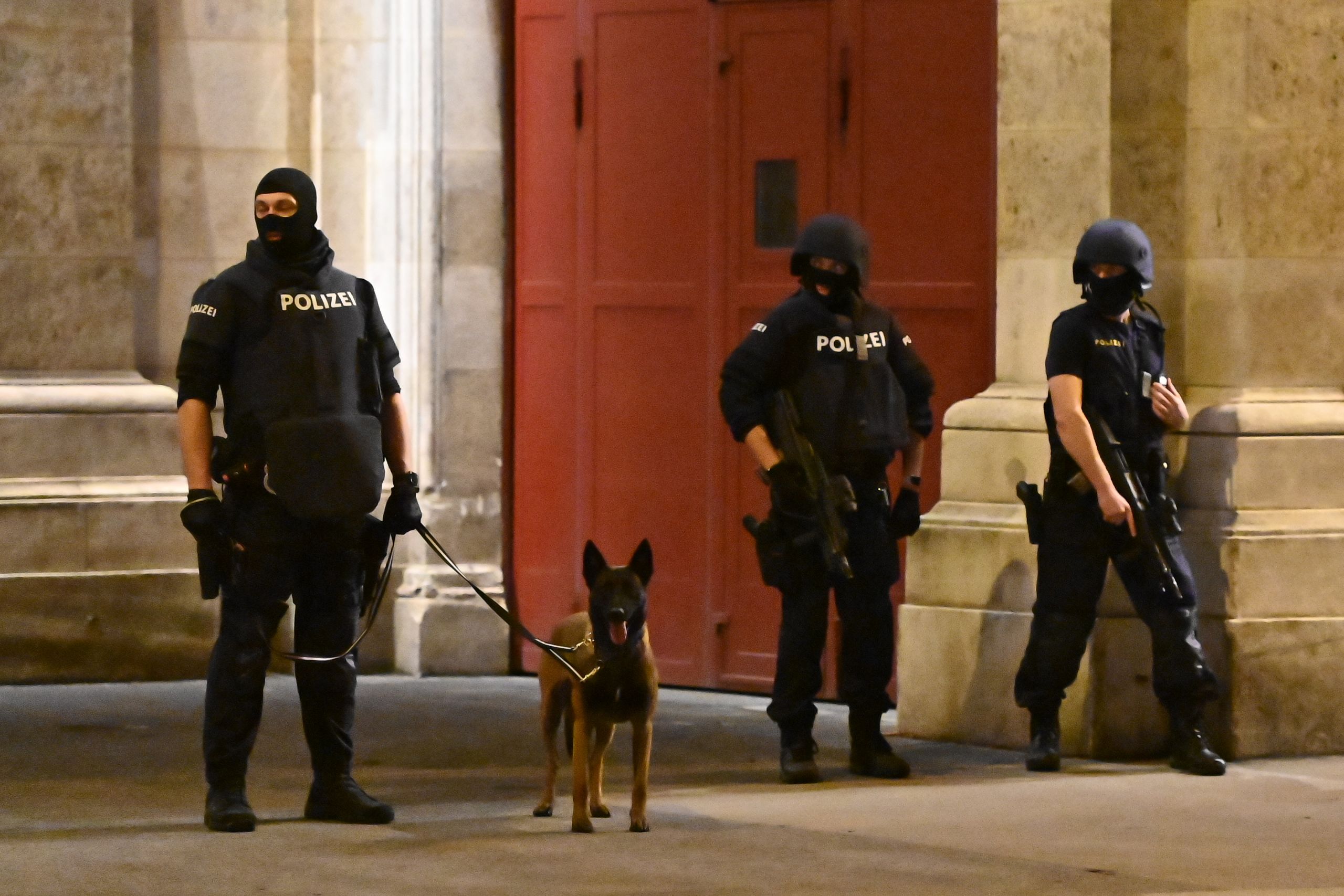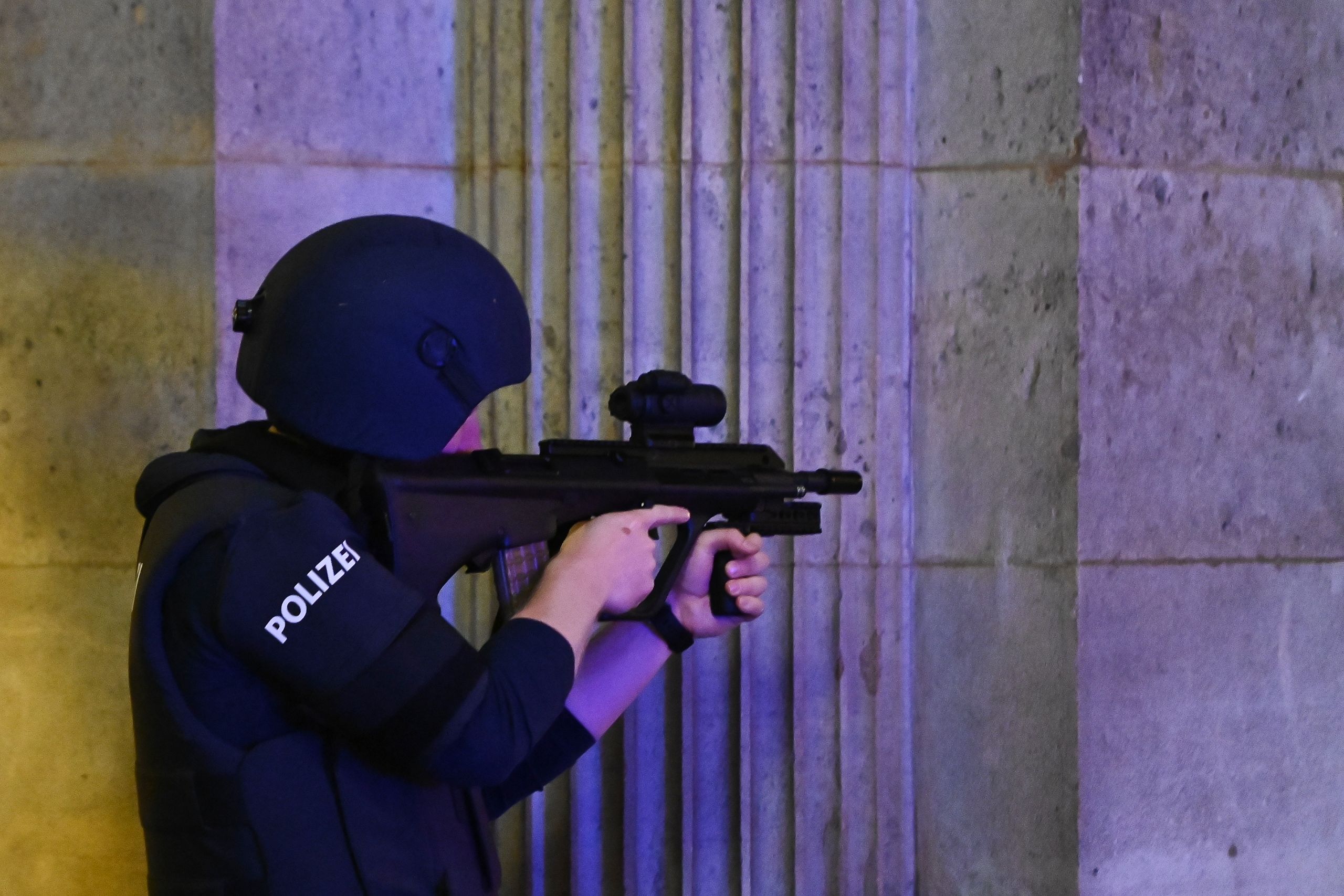 As the attack unfolded, civilians waiting inside the Vienna State Opera were comforted by orchestra members who continued playing, as people were kept indoors.
Elsewhere in the city, citizens were seen fleeing and seeking shelter as heavily armed police patrolled the streets.
The government also told children not to go to school and remain at home as a precaution.
---
Videos circulated on social media of a gunman running down a cobblestone street shooting and shouting. One showed a man gunning down a person outside what appeared to be a bar on the street housing the synagogue, which was closed at the time of the attack.
Police sealed off much of the historic center of the city overnight, urging the public to shelter in place. During the attack, many sought refuge in bars and hotels and workers slept overnight in their offices. Public transport throughout the old town was shut down as police searched the city.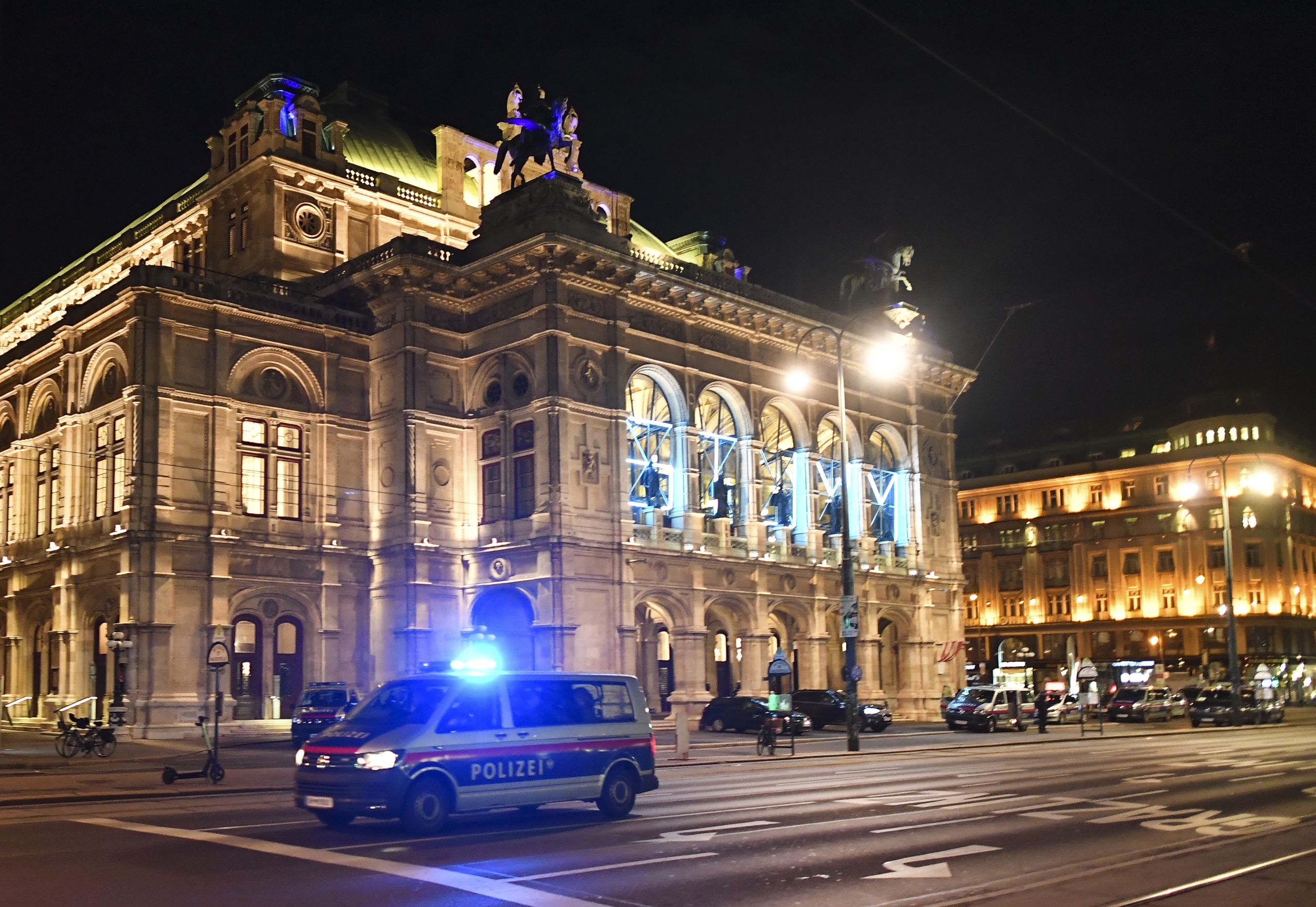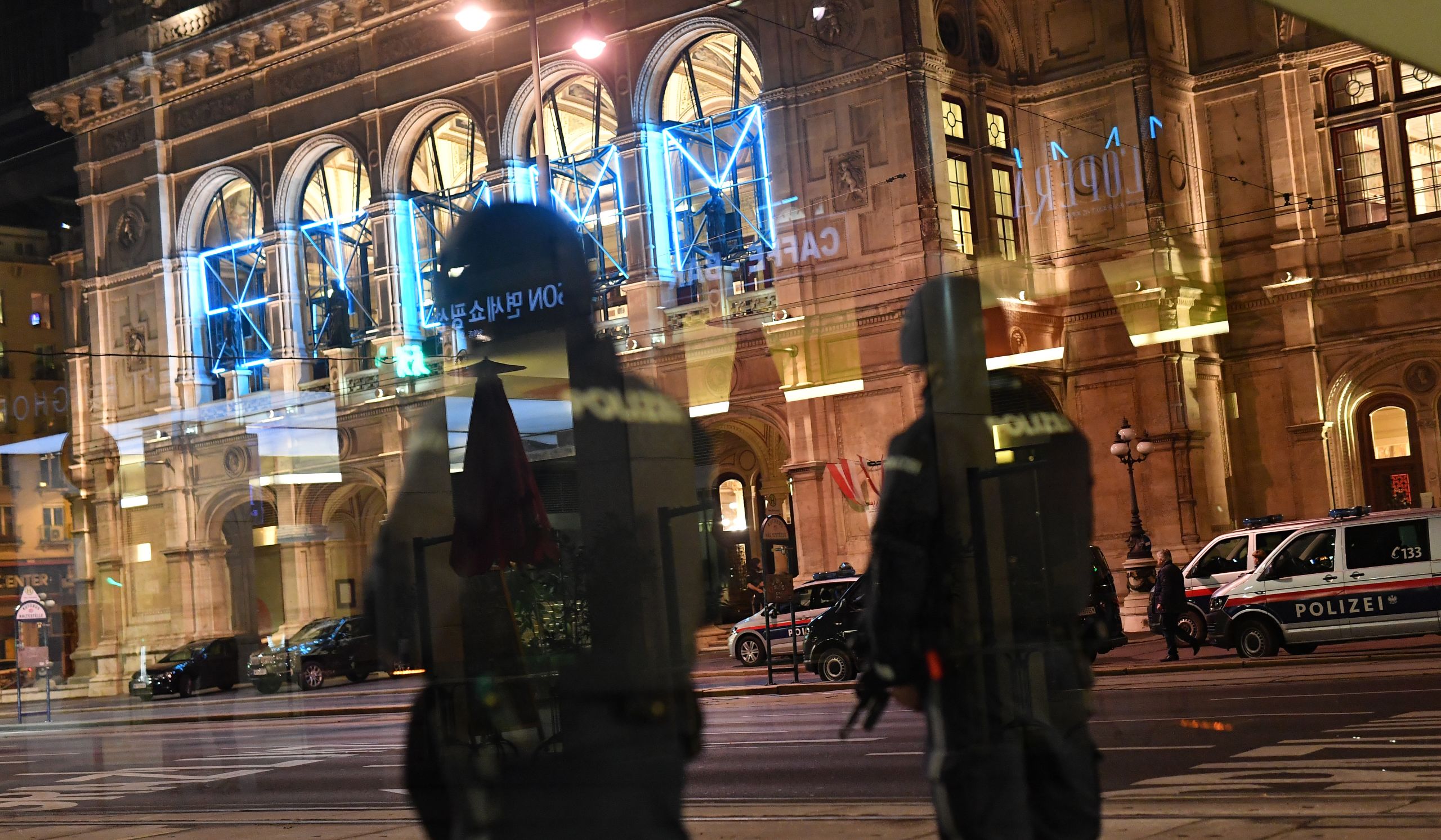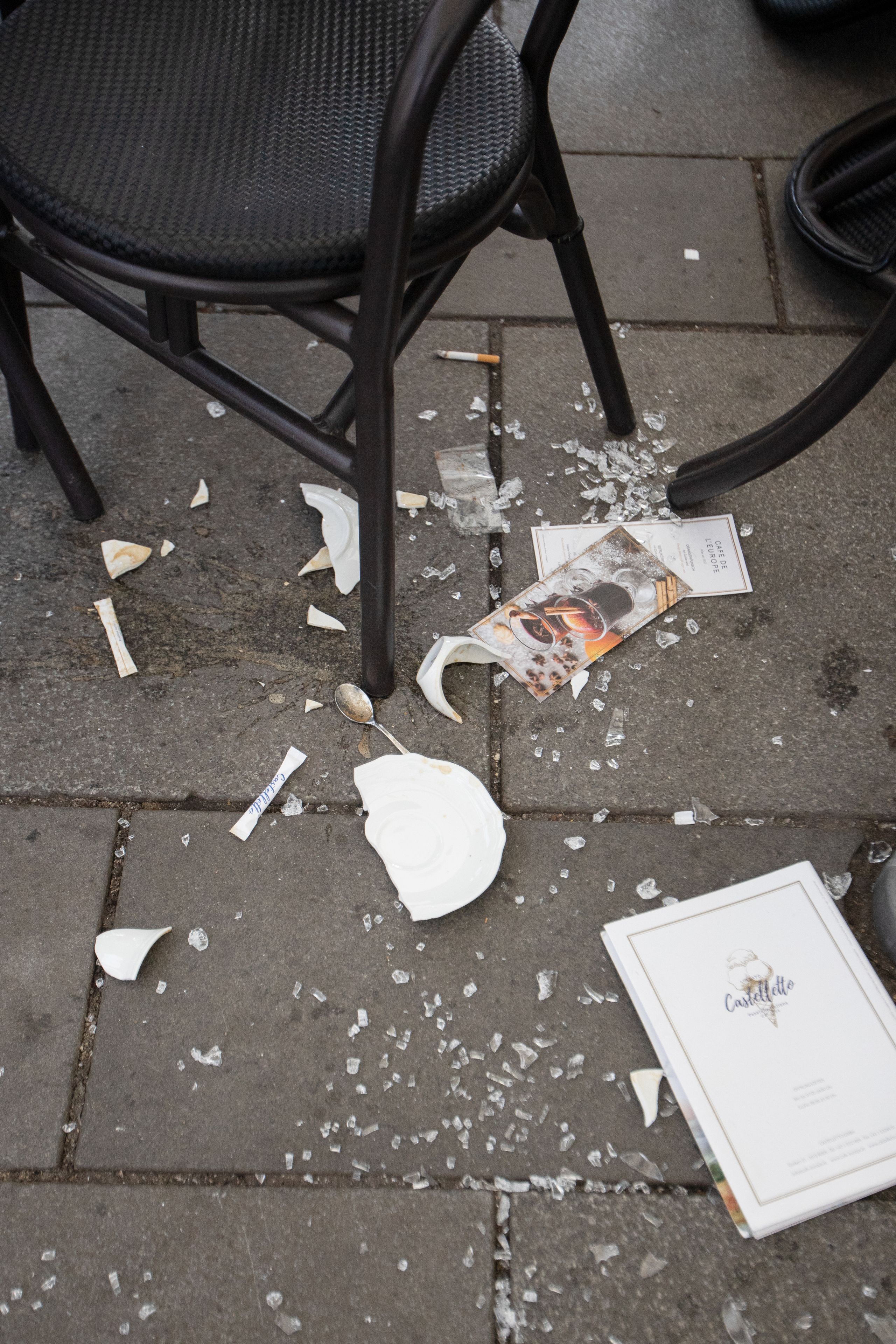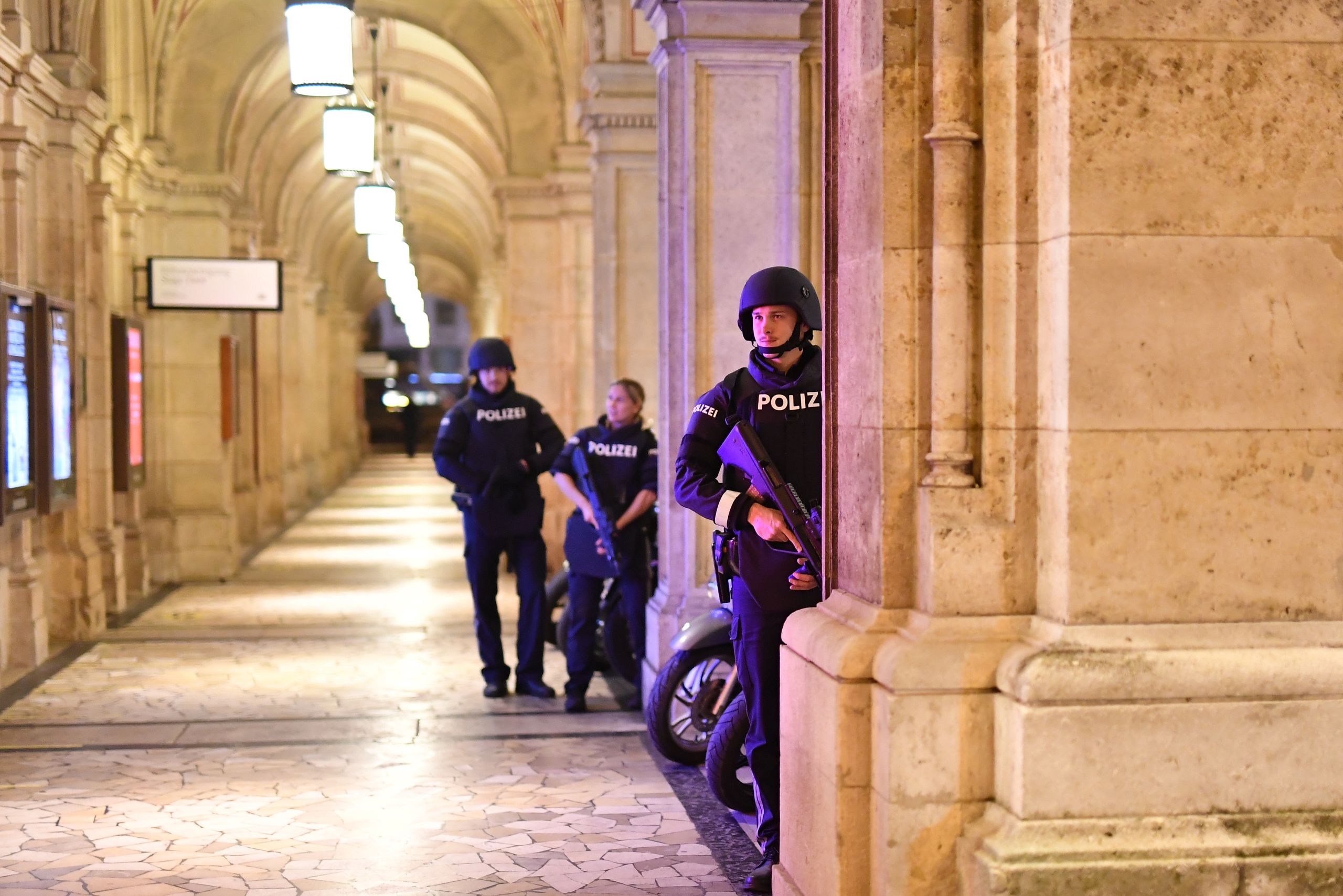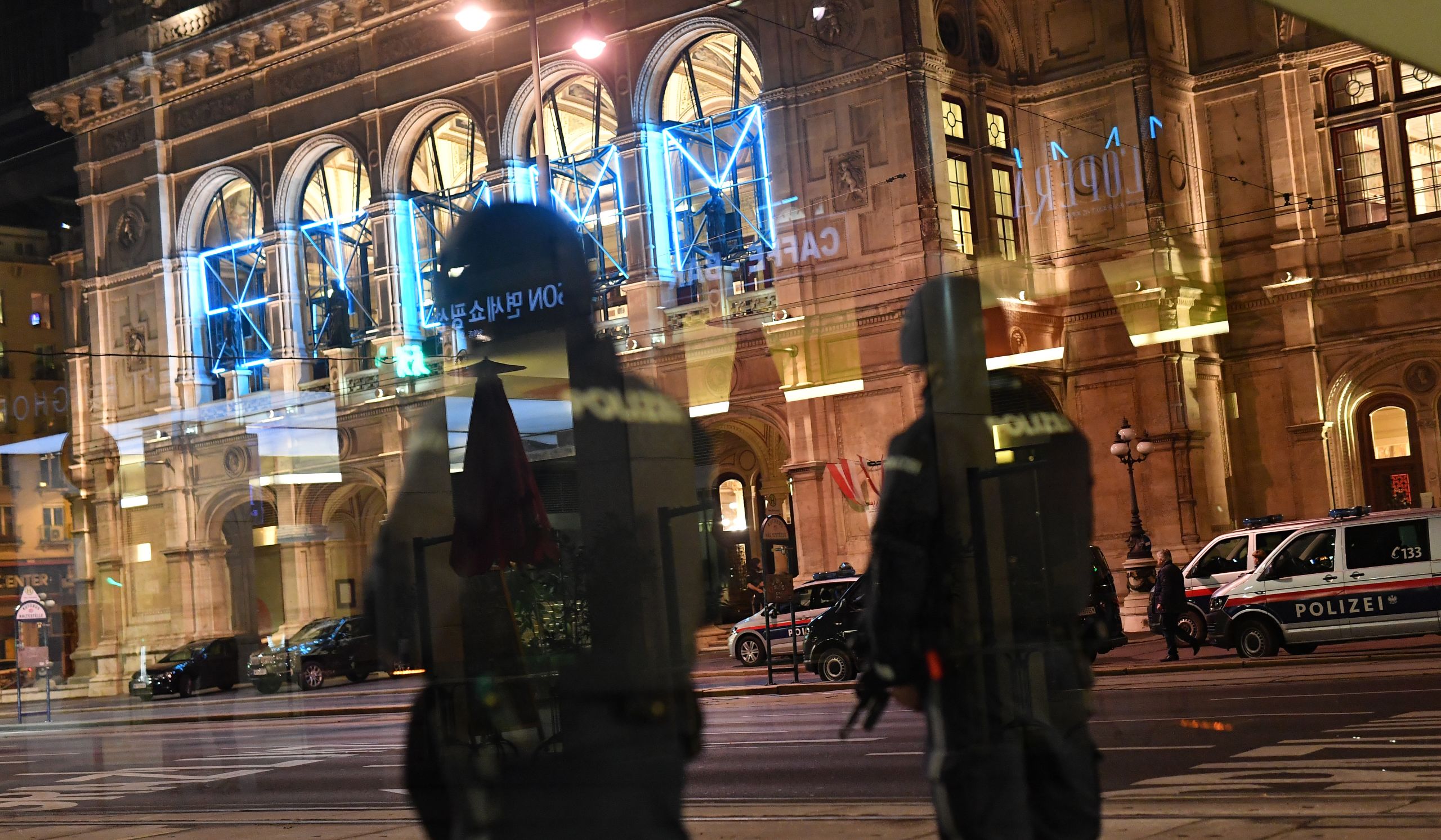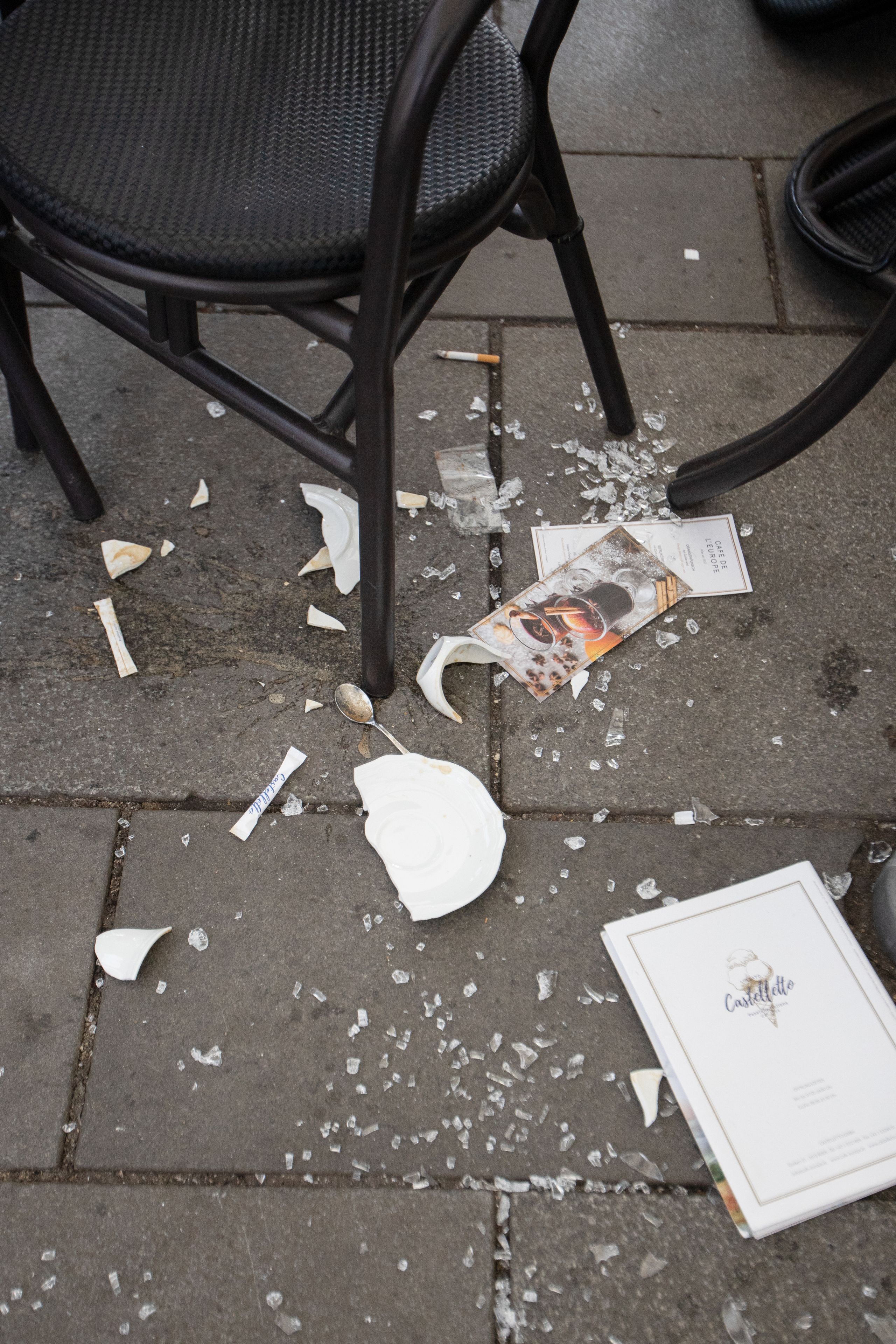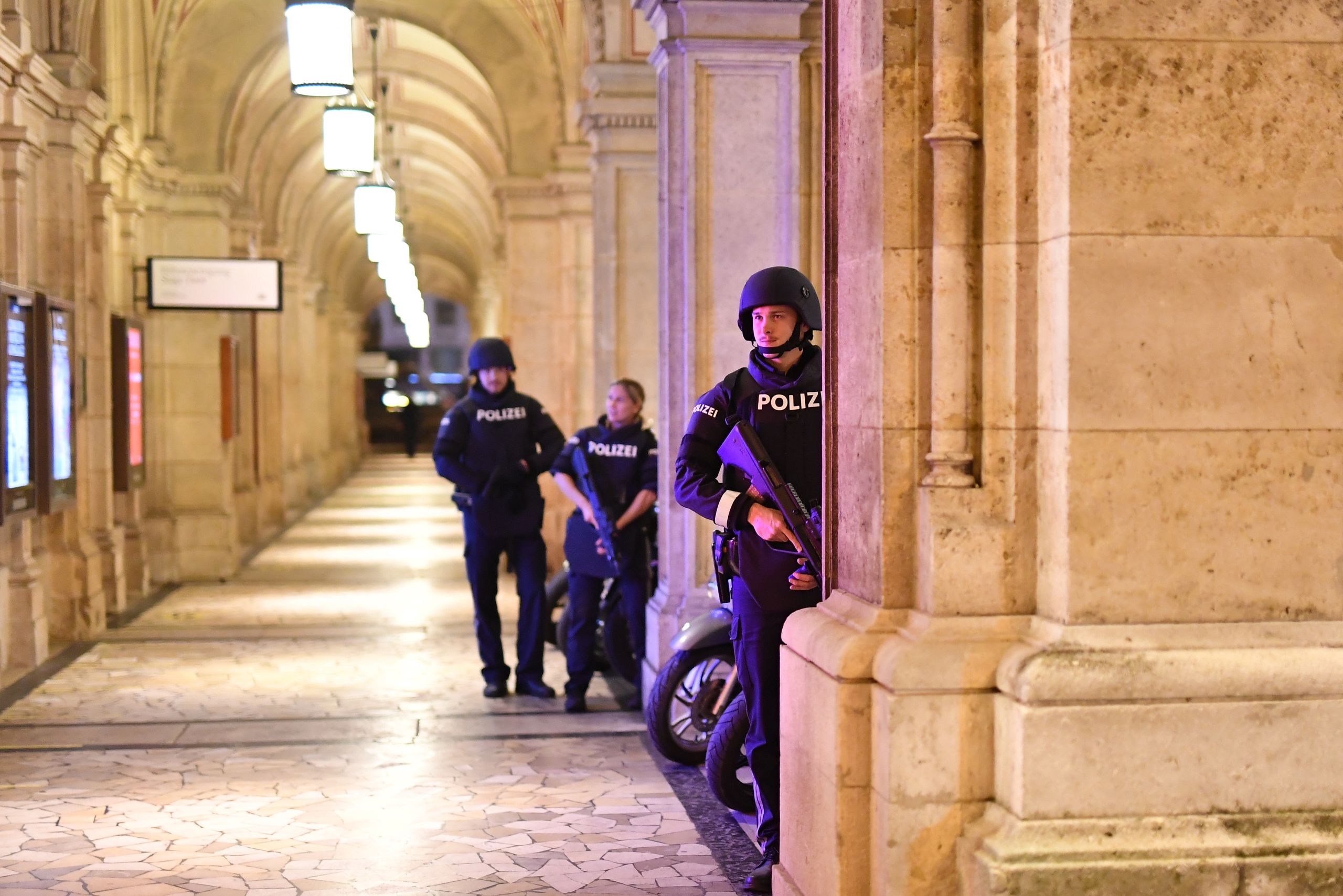 ---
"At first I thought maybe they were filming an American movie," said the waiter of a central bar in Vienna about the moment he heard there was a shooting in the street on Monday night. 'Then the police arrived and said 'You should all stay inside.'"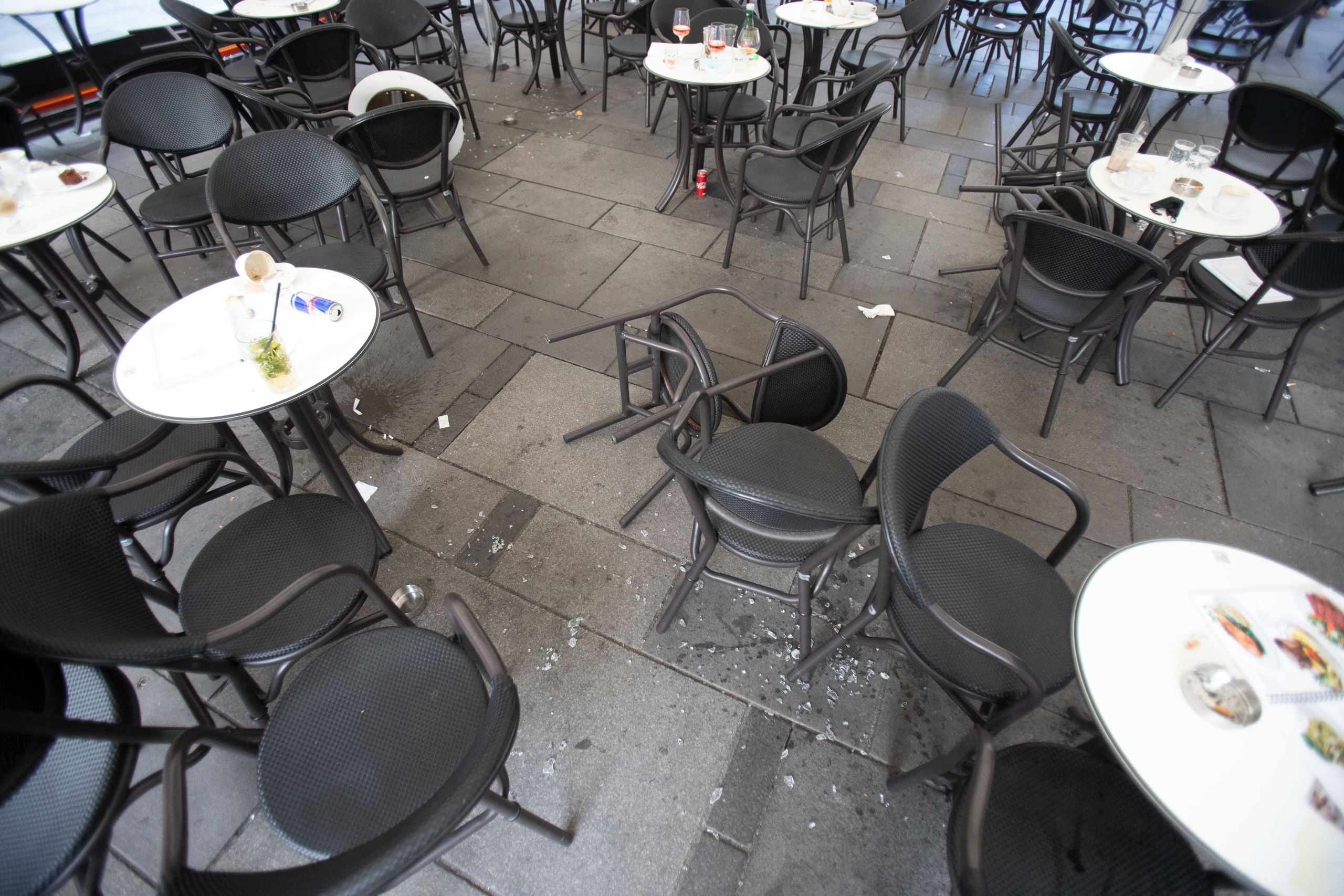 Condolences have poured in from leaders and top officials around the globe expressing their dismay at the attacks.
---
"We, the French, share the shock and the grief of the Austrian people struck this evening by an attack in the heart of their capital, Vienna. After France, it is a friendly country that is attacked. This is our Europe. Our enemies must know who they are dealing with. We will not give up anything." - Emmanuel Macron, France's president
Nous, Français, partageons le choc et la peine du peuple autrichien frappé ce soir par un attentat au cœur de sa capitale, Vienne. Après la France, c'est un pays ami qui est attaqué. C'est notre Europe. Nos ennemis doivent savoir à qui ils ont affaire. Nous ne céderons rien.

— Emmanuel Macron (@EmmanuelMacron) November 2, 2020
---
Our prayers are with the people of Vienna after yet another vile act of terrorism in Europe. These evil attacks against innocent people must stop. The U.S. stands with Austria, France, and all of Europe in the fight against terrorists, including radical Islamic terrorists.

— Donald J. Trump (@realDonaldTrump) November 3, 2020
---
I am shocked and saddened by the brutal attack that took place in Vienna. My thoughts are with the families of the victims and the Austrian people.

Europe stands in full solidarity with Austria. We are stronger than hatred and terror.

— Ursula von der Leyen (@vonderleyen) November 2, 2020
---
I am deeply shocked by the terrible attacks in Vienna tonight. The UK's thoughts are with the people of Austria - we stand united with you against terror.

— Boris Johnson (@BorisJohnson) November 2, 2020
---
Europe strongly condemns this cowardly act that violates life and our human values.

My thoughts are with the victims and the people of #Vienna in the wake of tonight's horrific attack.

We stand with Austria @sebastiankurz

— Charles Michel (@eucopresident) November 2, 2020
---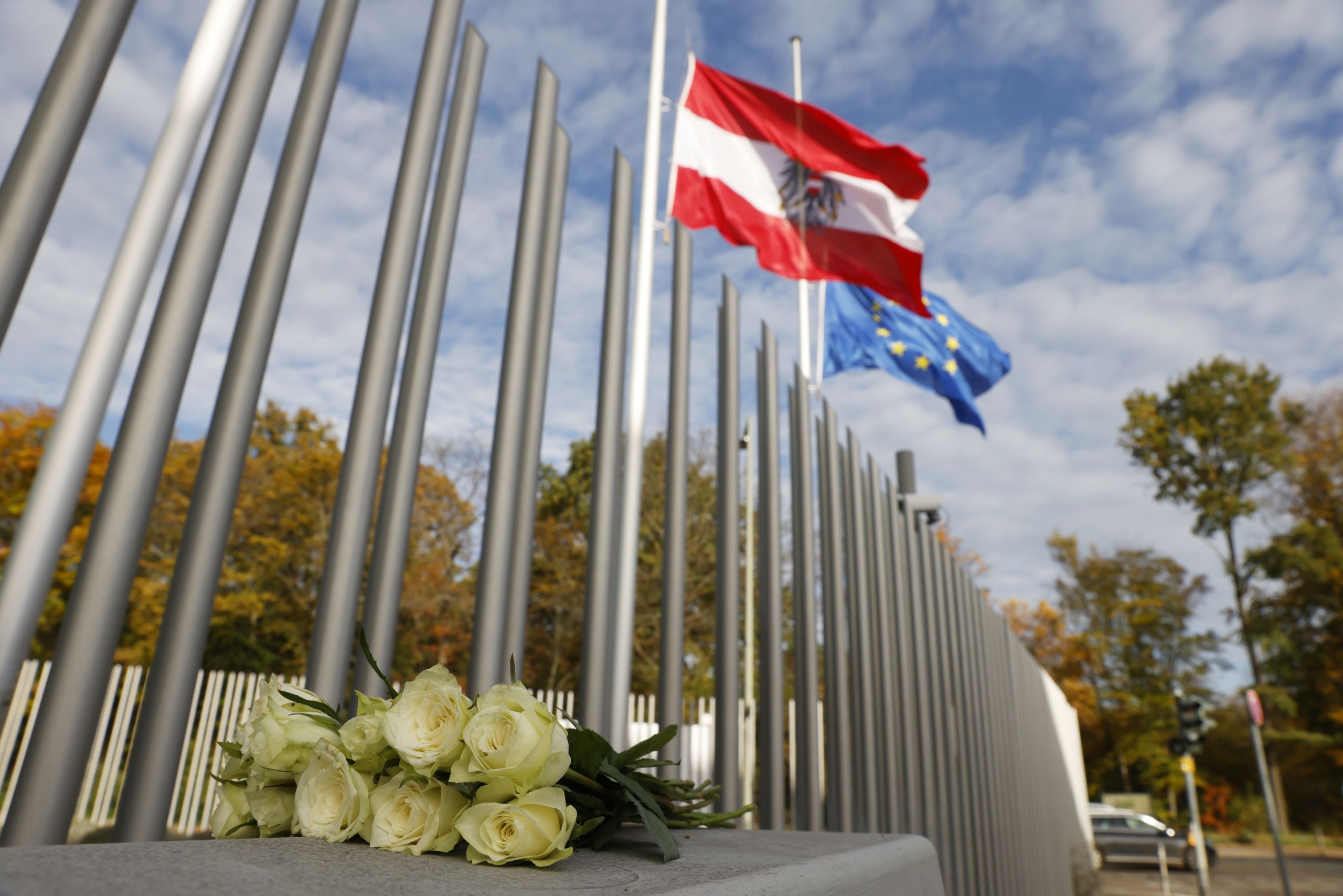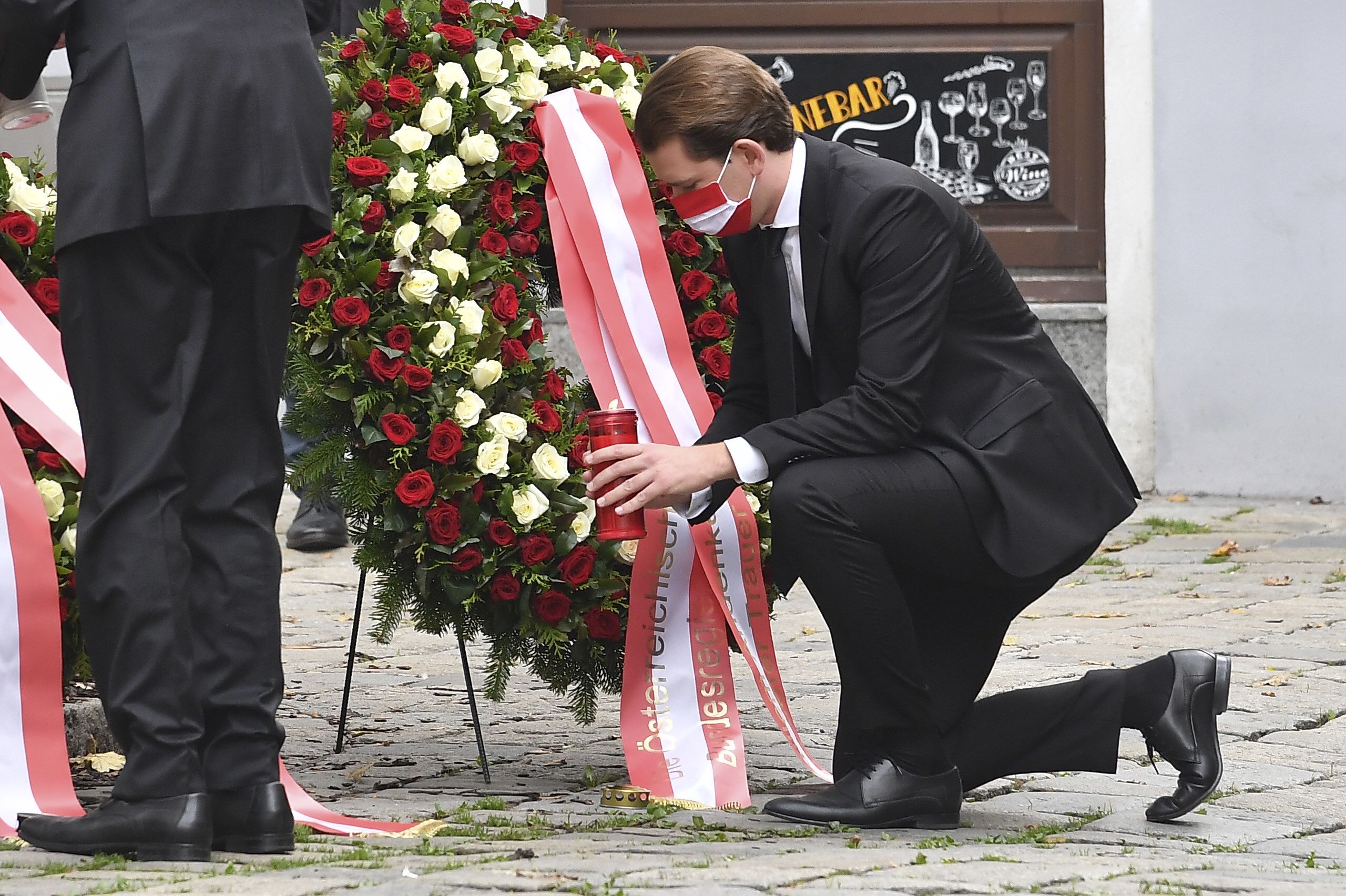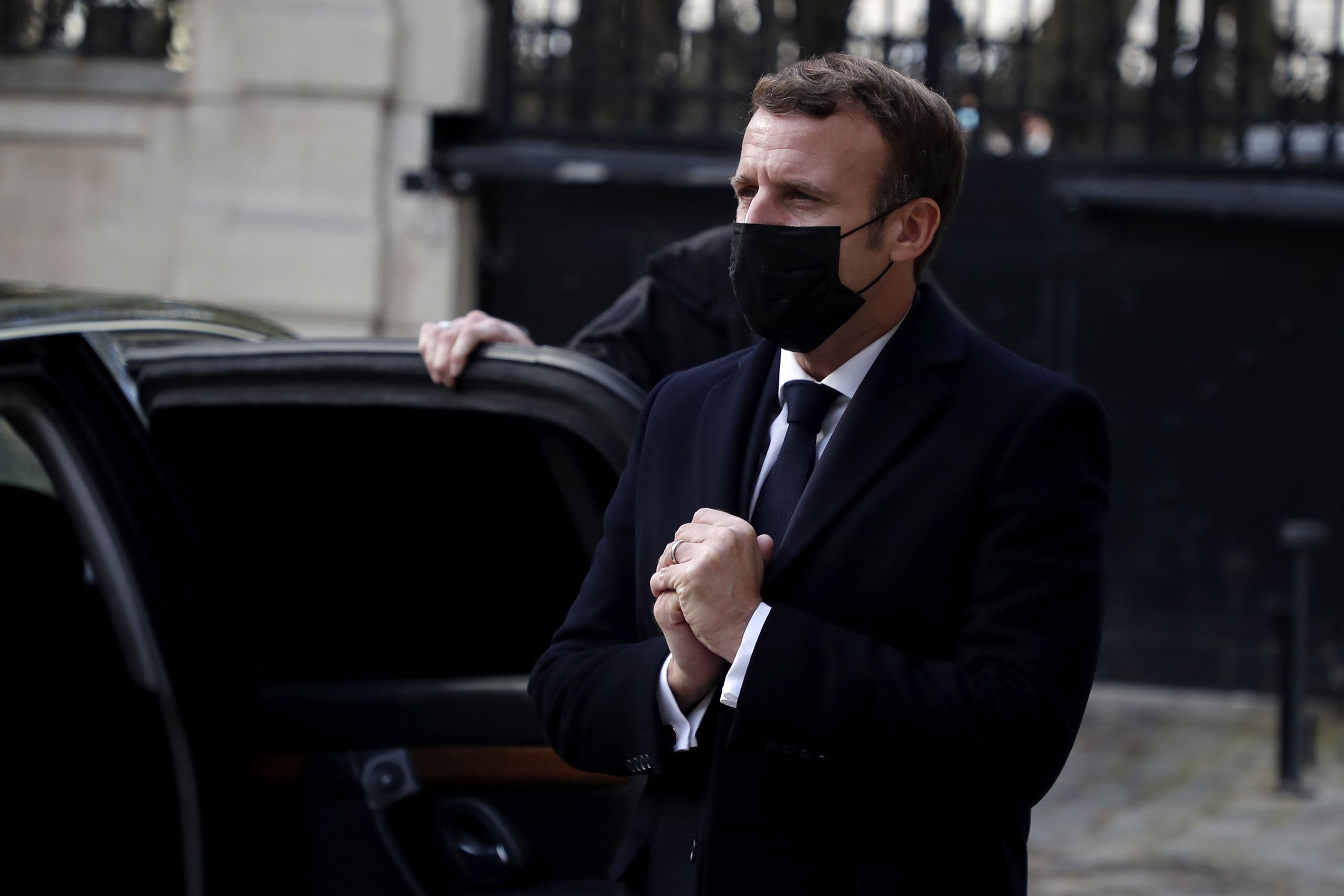 Credits:
Images: AFP
Article: Catherine Newman, Thomas Wintle, Giulia Carbonaro.
Video editors: Natália Luz, Riaz Jugon.
Animator: Ben Wildi.