Where does our waste go?
What we can't recycle must go to landfill or the incinerator – each of which has its risks...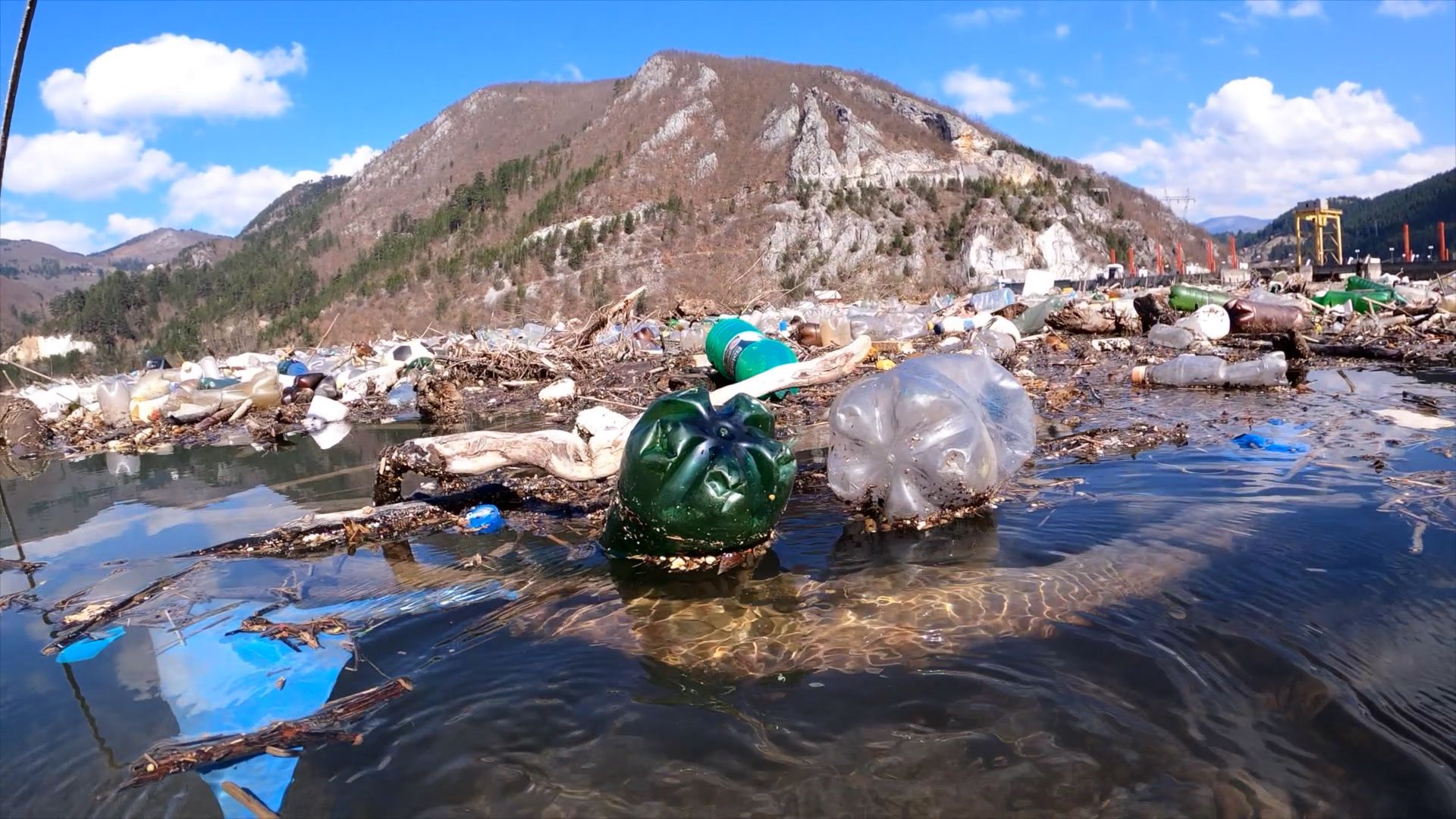 Our disposables don't disappear. /CGTN
Our disposables don't disappear. /CGTN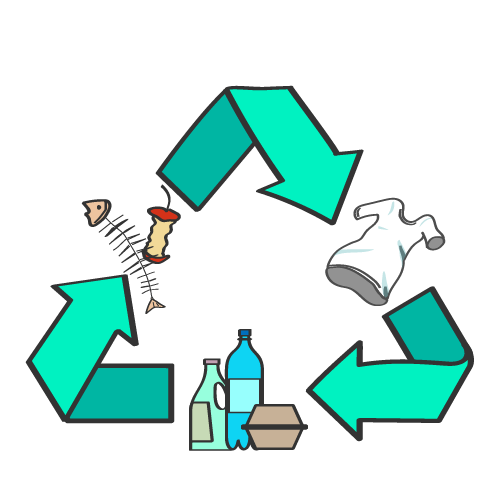 Although European countries have been streamlining and merging their working practices for decades, the business of waste still remains a matter for national or local governments – and attitudes towards waste disposal differ widely between countries. 
A quick look at the European waste map tells us that the main methods of waste disposal across Europe are landfill, incineration and recycling. 
Few would argue against recycling, but a fierce debate continues between landfill and incineration. 
The main problem with landfill, apart from the obvious space and odor issues, is the production of methane – the U.S. Environmental Protection Agency estimates that methane emissions have an effect on global warming up to 86 times higher than CO2 over a 20-year period. But landfills are cheap to build and modern landfills can now prevent the leakage of harmful gases.
Incineration has modified too, to become a potential source of energy. According to a recent MDPI journal, waste-to-energy plants have the potential globally to prevent up to 50 million tonnes of CO2 emissions that would otherwise have been generated by fossil fuels. But these plants are expensive to build and need a lot of trash to fuel – and there is a growing concern that this will discourage more extensive recycling practices.
As the debate rages, trash can have a very different life cycle depending on where you live in Europe. Northern countries such as Germany, the Netherlands and Austria have dispensed almost completely with landfill as a destination for waste and are enthusiastically embracing the waste to incineration or 'energy recovery' option. Countries in southern Europe still use landfill for the majority of their waste and some countries in the east are finding that joining the disposable culture of capitalism has come at a cost as their infrastructure buckles. Former beauty spots and pristine rivers are overflowing with unprocessed trash. 
European waste disposal is a complex problem, and has become even more pressing since 2017. That's when China, previously the recipient of much of the world's recyclable waste, cut down severely on the amount it took in – and forced European countries, among others, to urgently reassess their waste disposal strategies.
In this special season from CGTN Europe, we discover some disturbing truths about what happens to the stuff we throw away – but we also find some amazing innovations helping us to reduce our waste and even turn it into something useful.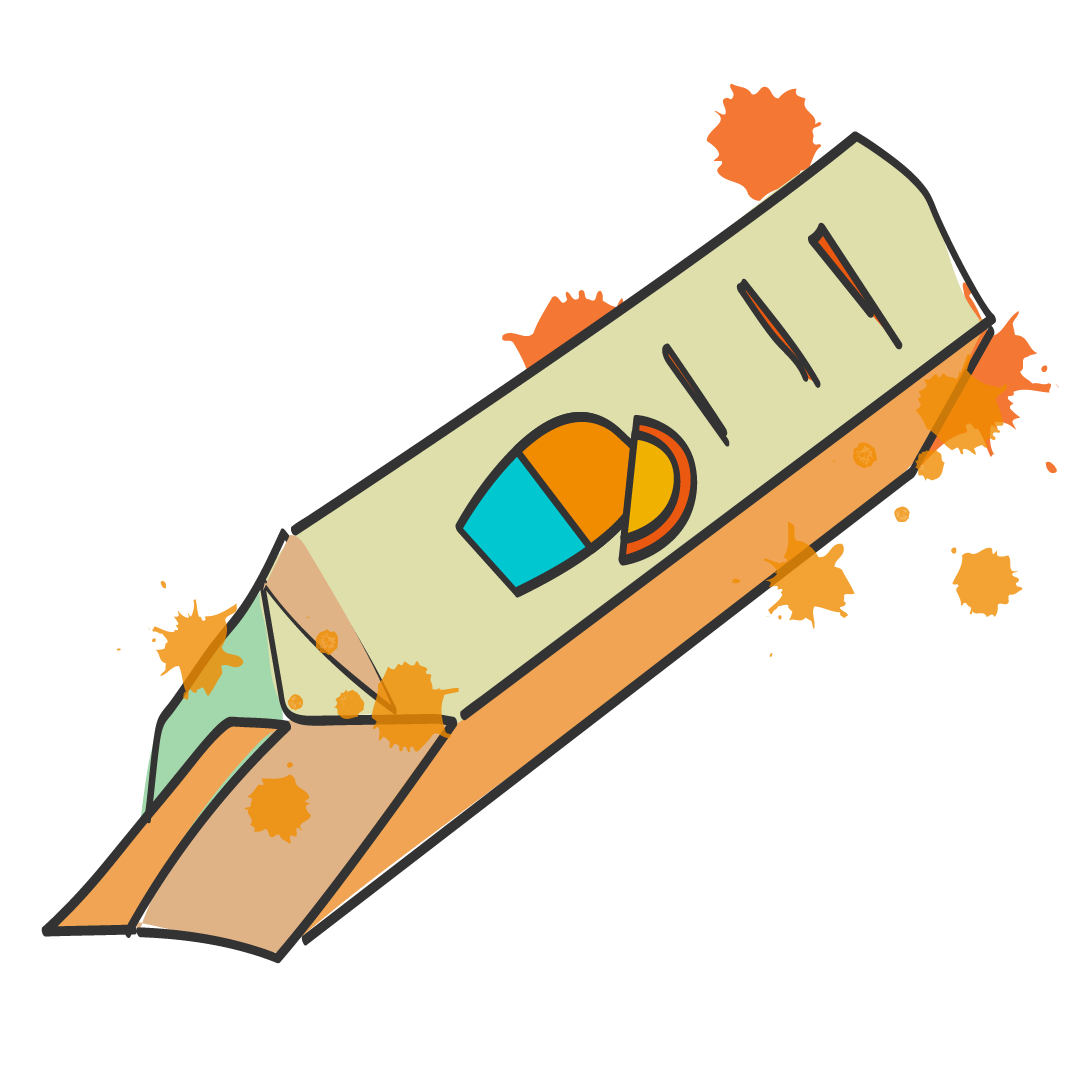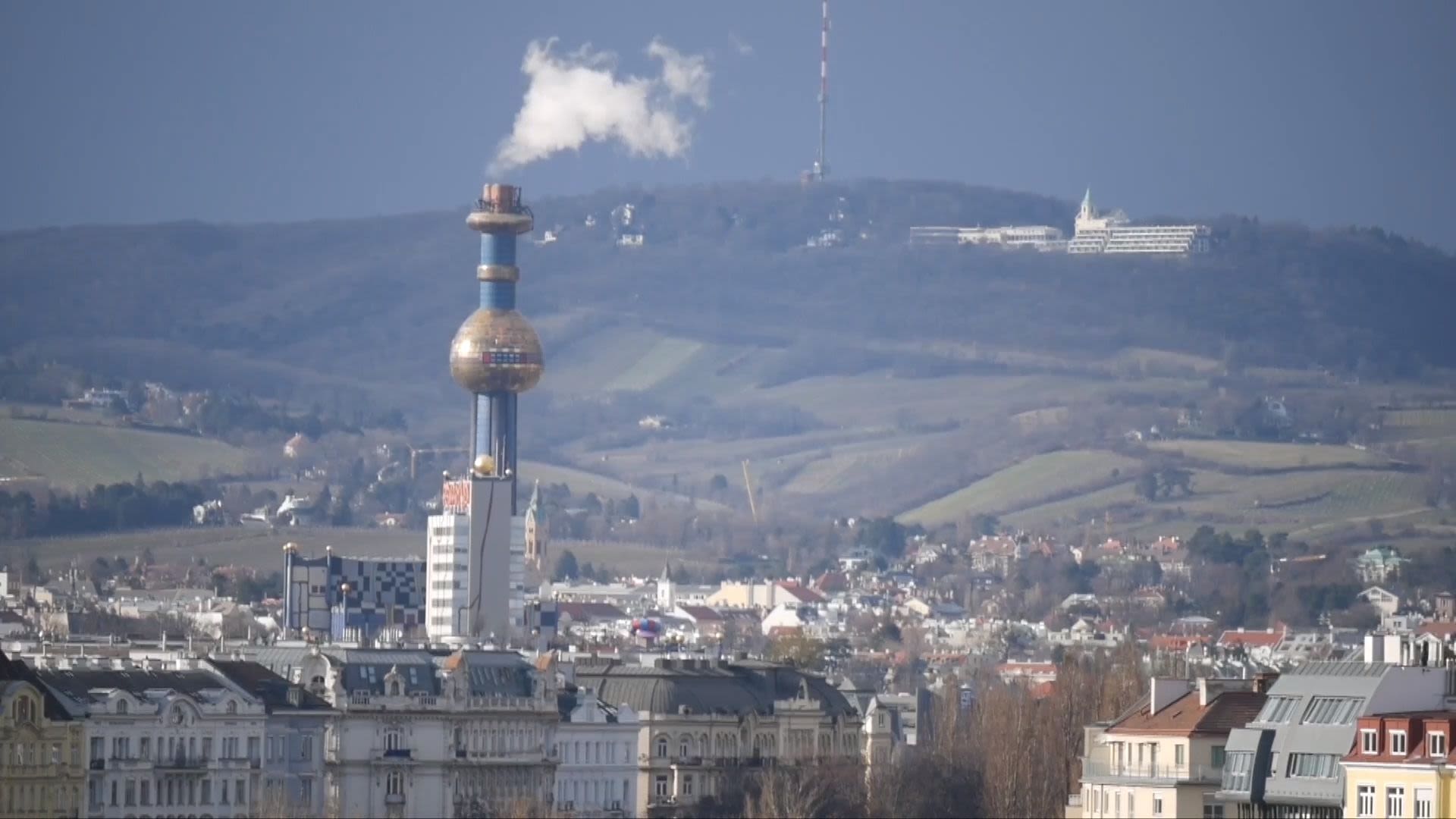 Vienna's incinerator helps power the city's heating and cooling systems. /CGTN
Vienna's incinerator helps power the city's heating and cooling systems. /CGTN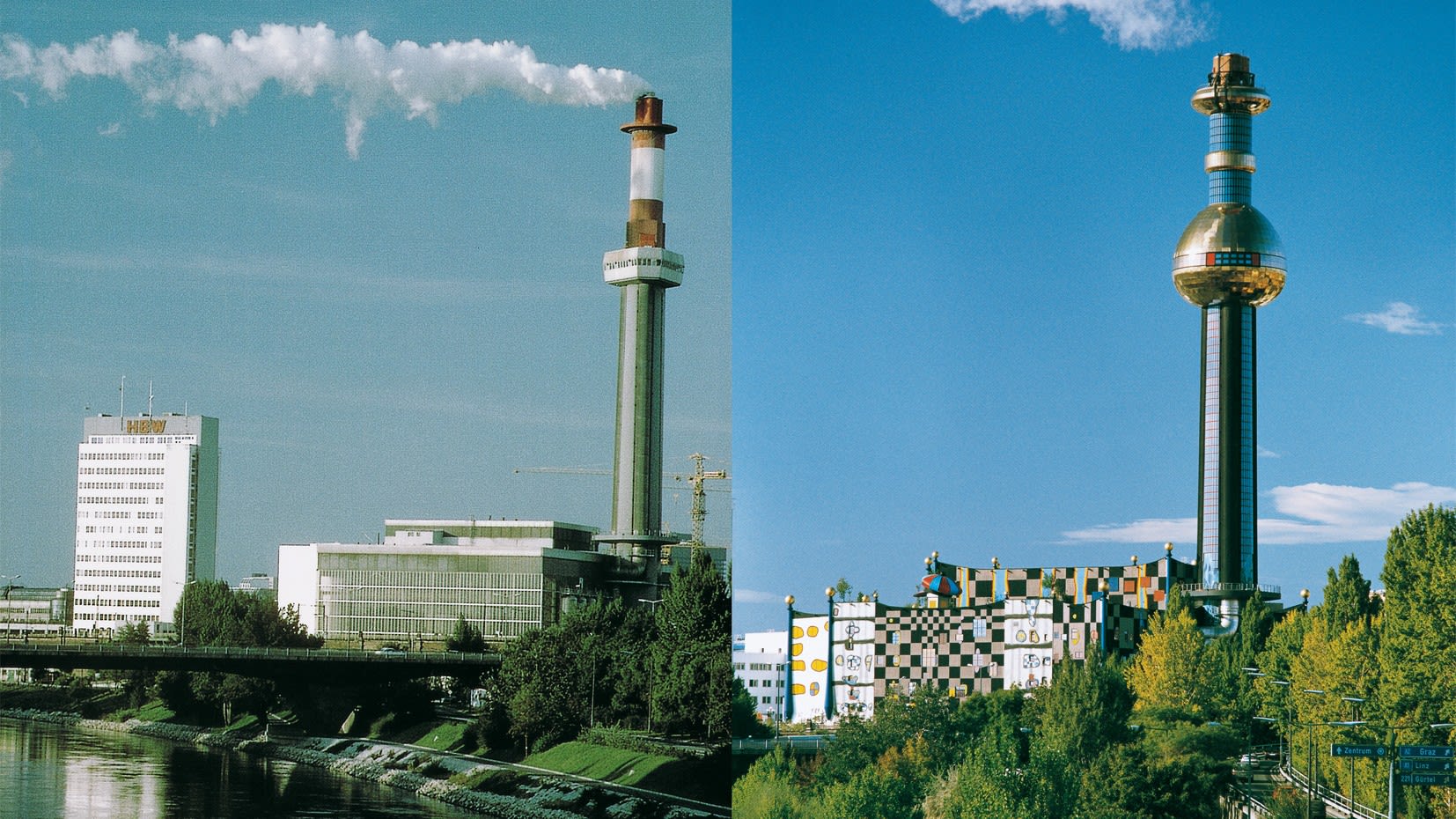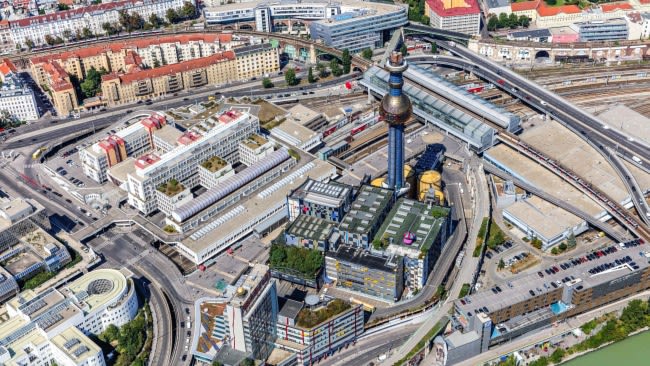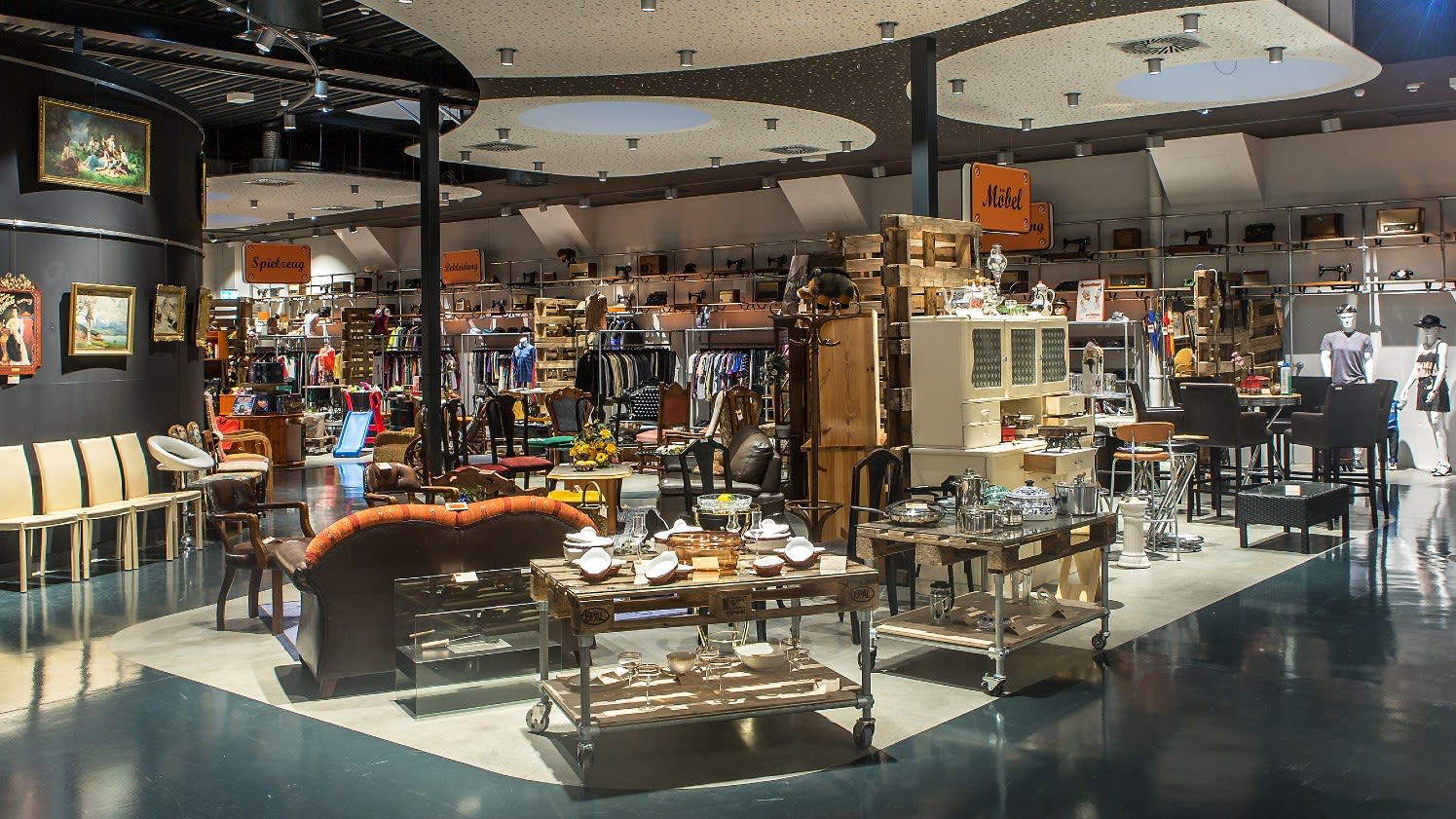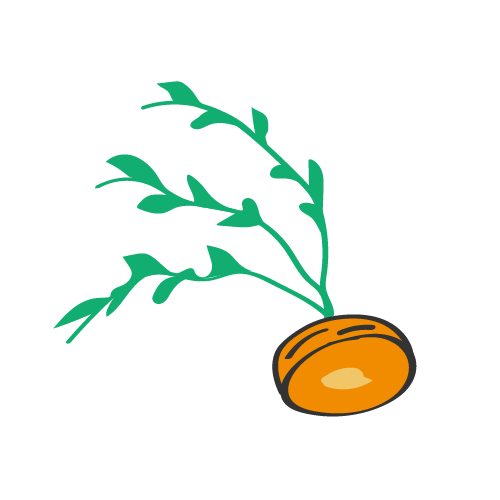 With the cultures and logistics of trash disposal differing so remarkably across Europe, we asked our correspondents to get up close to their garbage and tell us what was in their bins. How do their countries process trash? 
One country which usually scores very well in the European waste management table is Austria. CGTN Europe correspondent Johannes Pleschberger is a native Austrian based in Vienna. 
"Here in Vienna, each building complex has its own bins for paper, for general waste, and often also for organic waste," he says. "Recycling bins for glass, metal and plastic packaging can be found on street corners in Vienna." But what's in his trash can? 
"I can see leftover food, plant trimmings, an old toothbrush, and actually most of it is plastic, especially packaging material from online deliveries. According to EU statistics, only one-third of plastic packaging waste is recycled in Austria, which is a problem because Austria has one of the highest amounts of plastic waste per capita in the European Union. 
"And in fact, the recycling rate in Austria has even fallen slightly in the last 10 years: while the recycling rate in 2008 was still significantly above the EU average, Austria has been below the EU average since 2013. This is definitely not good news and makes me want to try harder to do my part."
Vienna is often seen as a poster child for innovative waste management. Since the 1990s Austrians have dramatically cut the amount of waste they send to landfills – even passing laws to restrict their use. Recycling is encouraged but the city also incinerates large quantities of household rubbish to create energy for heating and, more recently, air conditioning. 
"They call it 'district cooling' – it is much more efficient and environmentally friendlier than conventional air conditioning, but it is not very well-known," explains Pleschberger. Vienna, which has been named the world's greenest city, believes that district cooling will be playing a key role in decarbonizing the energy market. 
"Vienna is one of the cities most affected by climate change in Europe. The summer temperature is expected to rise by 7.6 degrees Celsius in the next 30 years," he continues. "This is why the Austrian capital is now expanding its district cooling network. With the help of waste incineration, a cooling liquid is produced to lower room temperatures in hotels, offices and flats."
Although Vienna's district cooling network is currently relatively small – especially compared to its district heating networks, one of Europe's largest – it is being expanded thanks to a $100m investment to build a ring around the city center. 
This air conditioning system uses 70 percent less energy, and produces 50 percent less CO2, than conventional solutions. No wonder Johann Fellner, an associate professor at Vienna's University of Technology, is proud of the city's cutting-edge progress. 
"I would say that Vienna's waste management and Vienna's waste incinerators are in a leading position all over the globe," he says. "We have emissions – all waste processes generate emissions – but emissions from waste incinerating are very low." 
Indeed, Fellner says the incineration of a Viennese's entire annual waste creates the same amount of emissions as driving a car 100 kilometers.
Meanwhile at Vienna's architecturally impressive incinerator, some of the things the locals have thrown away are saved and sold in an on-site store, where shoppers can pick up bargains – treasure from other people's trash.
To find out more, Pleschberger went along to the incinerator – watch the video below to see inside.  
MINI-DOCUMENTARY: CGTN's Johannes Pleschberger on Vienna's waste disposal
MINI-DOCUMENTARY: CGTN's Johannes Pleschberger on Vienna's waste disposal
Not everyone agrees that incineration is the way to go. After all, burning plastic produces toxic fumes; and while some incinerator filters may be efficient at detoxifying emissions, to the point where some say it's an improvement on landfill, it's certainly not carbon-neutral. 
Piotr Barczak, senior policy officer for circular economy and waste policies at the European Environmental Bureau and a cofounder and adviser of the Polish zero waste association, is less than enthusiastic about incineration. 
"Vienna's example is very often brought to our attention – the same with Copenhagen or Sweden," he says. "But it's burning resources, it's not in line with a circular economy, with sustainability, with zero waste.
"Even if you do recover some energy from it, it's not the most efficient generation of energy," he continues. "I'm not defending coal here, but coal is more efficient in generating energy: it emits basically less CO2 than the burning of waste per unit of energy."
Remember Johannes Pleschberger worrying about Austria's accelerating use of plastics and decreasing plastic recycling? Barczak thinks he knows why, claiming that the success of the incinerator is encouraging Austria to relax its recycling practices.
"Vienna is collecting only a fraction of plastics. They don't collect it as recyclable because it's not fitting into the system with such a huge incinerator – which has to be operated for many years to come. Vienna is actually accepting a lot of other waste from the [EU] region because they don't have enough in Austria."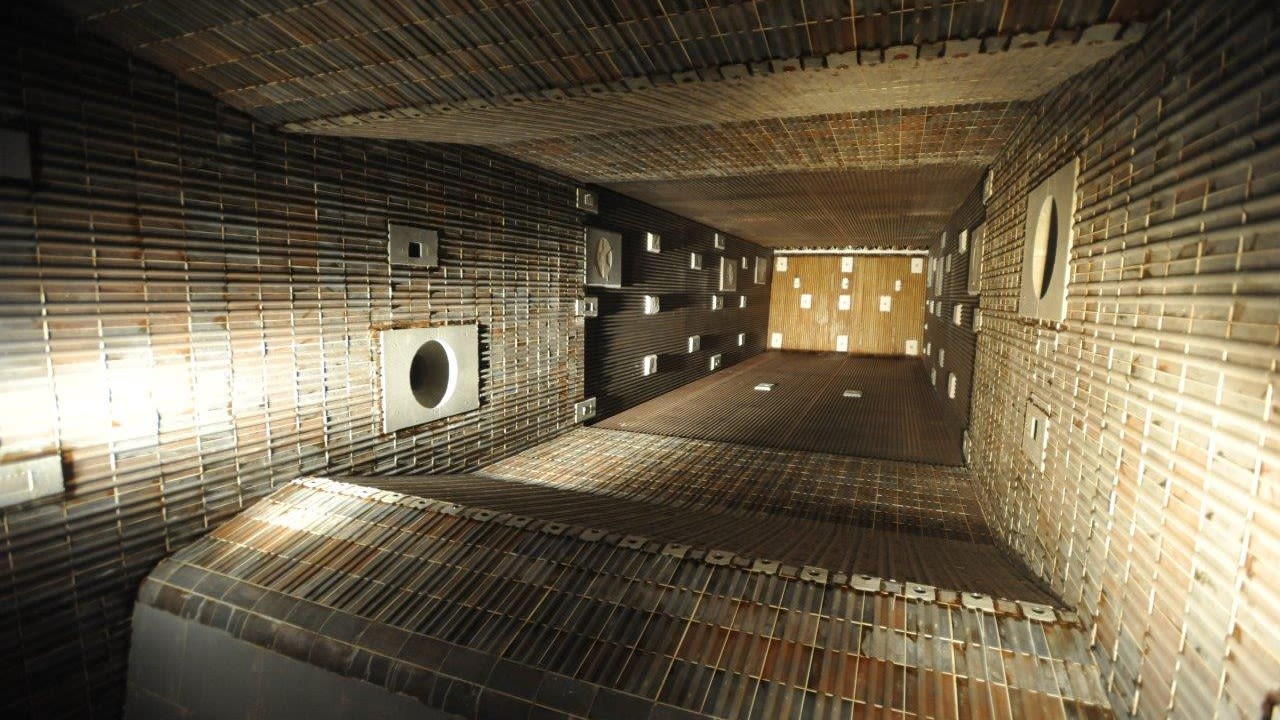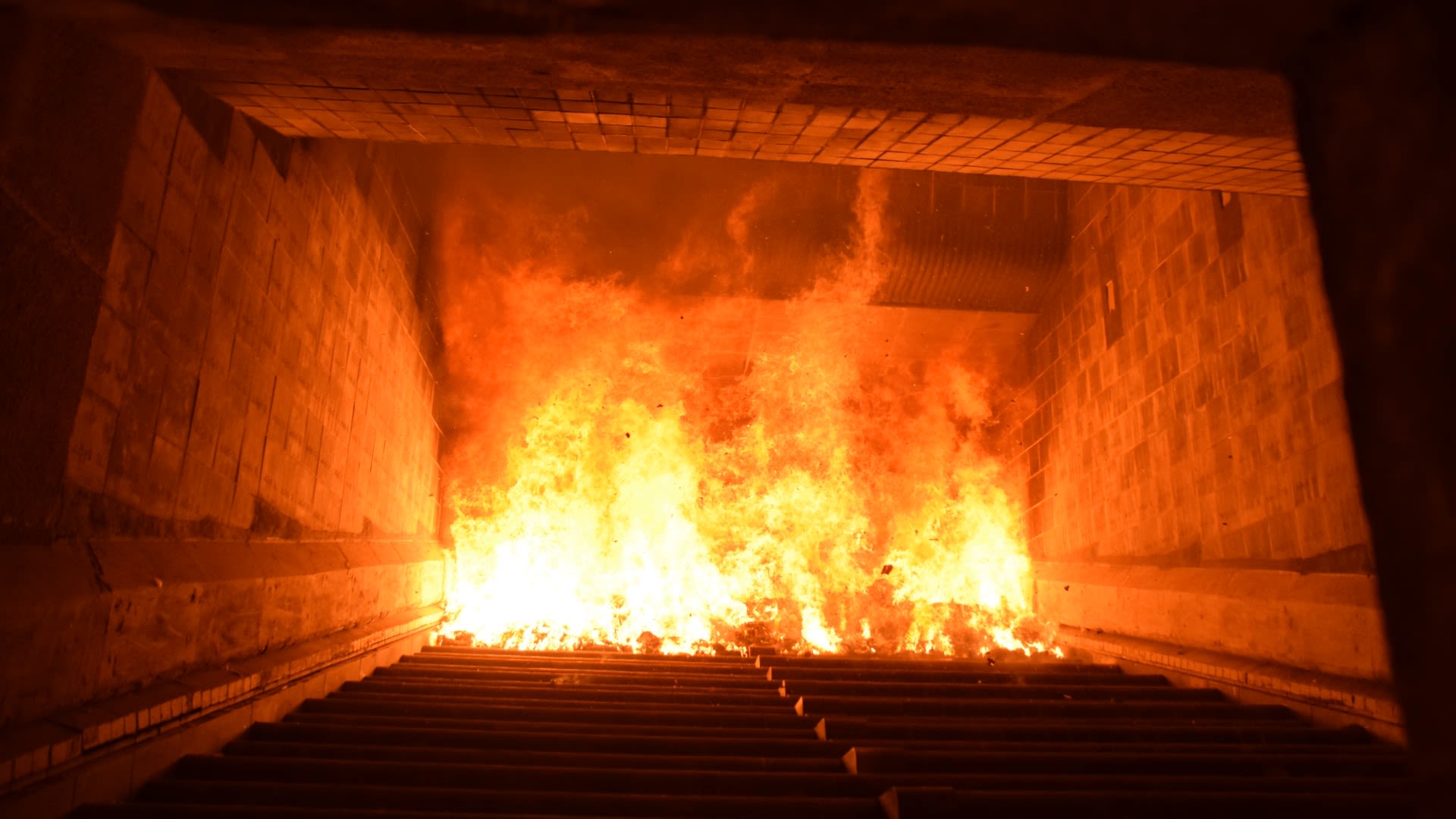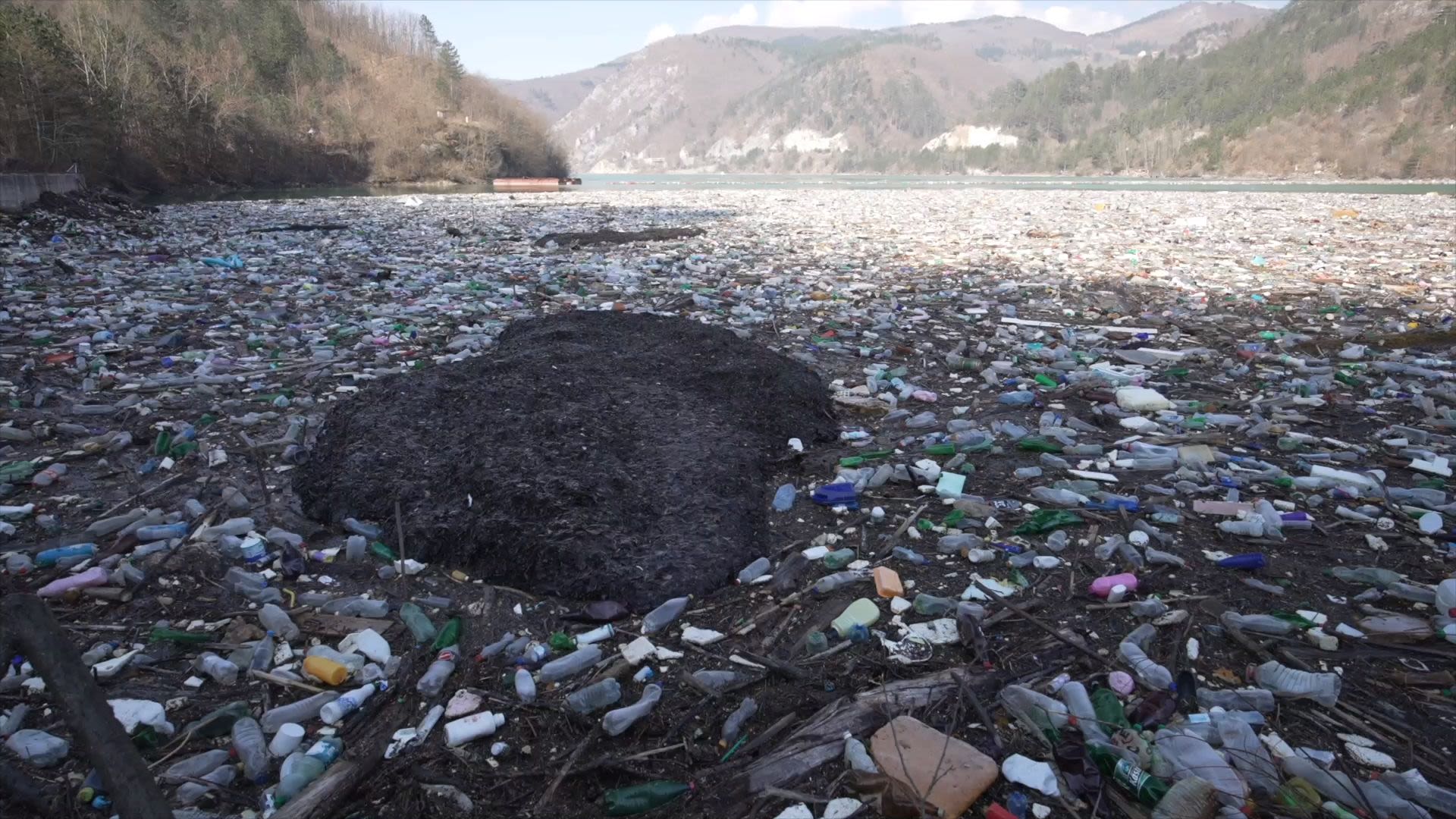 Plastic waste collects behind Bosnia's Visegrad dam. /CGTN
Plastic waste collects behind Bosnia's Visegrad dam. /CGTN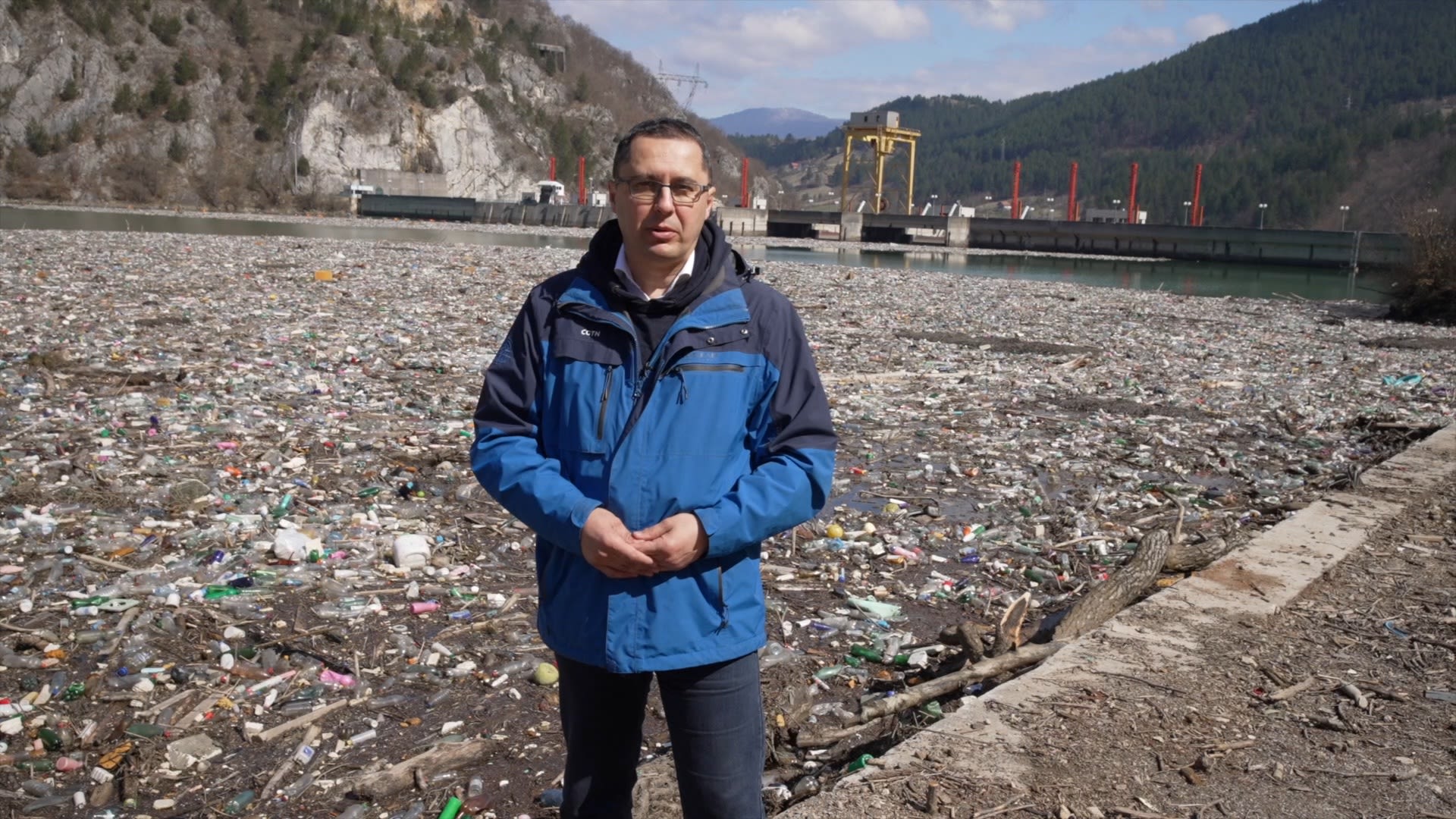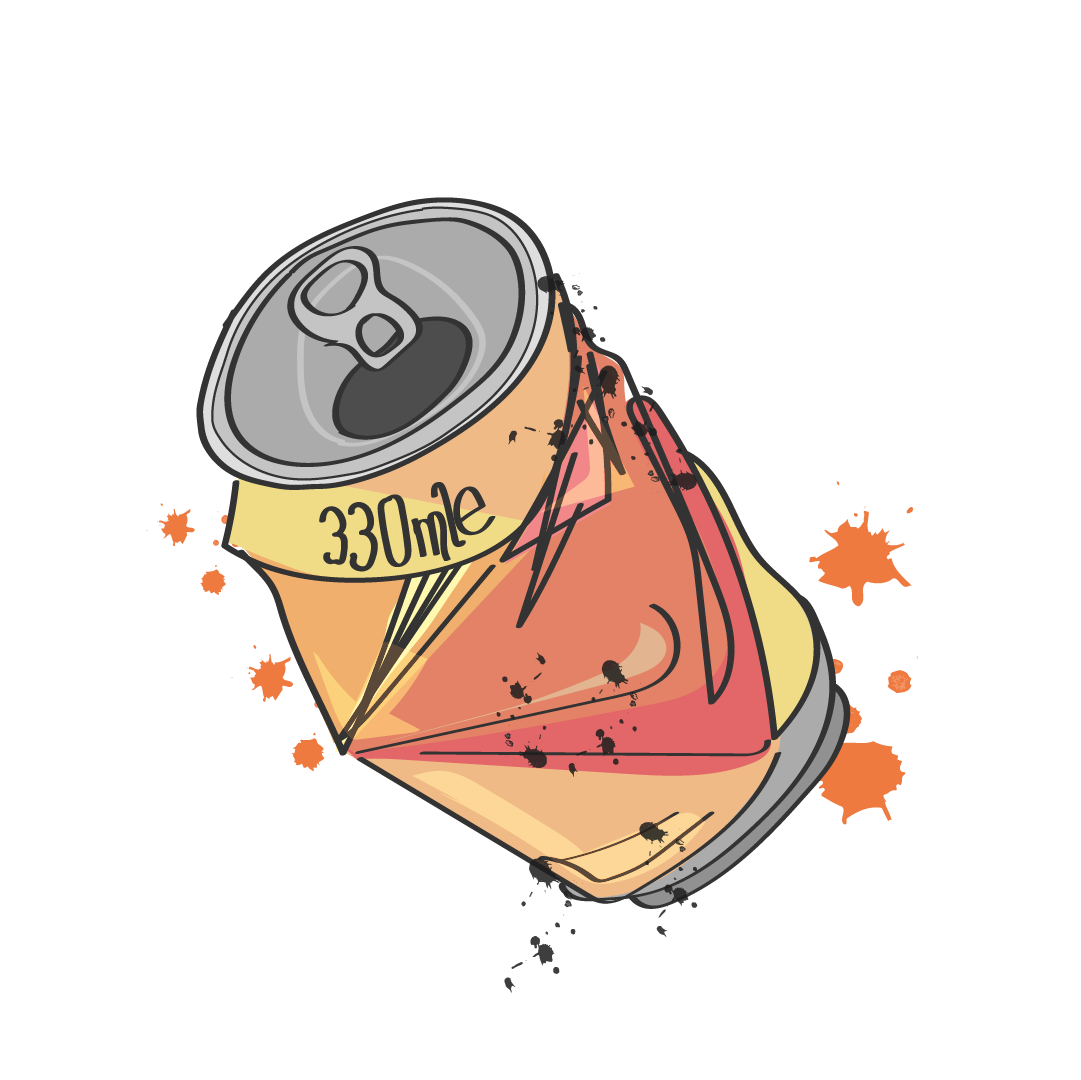 More money means more rubbish. As a result of rising living standards, the Balkans region is facing a mounting trash problem: People in the region have embraced the western consumer lifestyle but countries have failed to keep up or find adequate solutions.
A relative lack of eco-consciousness among the local population also contributes to the problem – but in Belgrade, Serbia, CGTN correspondent Aljosa Milenkovic has recently received a brand new bin.
"We have received two different containers for two different types of waste," he explains. "One is communal waste and the second is specially for recyclable waste. 
"We received that as part of a pilot project because recycling is in its infancy in Belgrade: cans, transparent plastic bottles, cardboard magazines, newspapers, and that's pretty much everything."
It may not be enough, as Milenkovic quickly figured out.
"We realized that one trash can for two weeks is not enough, because we produce much more recyclable waste than that. We are an almost unique suburban part of a city which is being granted this as a pilot project, it has to be done a lot more throughout Belgrade to raise the awareness for recycling."
And this improvement is not merely desirable, it's needed urgently to prevent a worsening ecological disaster, which Milenkovic took CGTN's cameras to see. 
MINI-DOCUMENTARY: CGTN's Aljosa Milenkovic in Bosnia and Serbia
MINI-DOCUMENTARY: CGTN's Aljosa Milenkovic in Bosnia and Serbia
The scale of the disaster can be seen at the Drina river. It connects three countries, Montenegro, Serbia, and Bosnia and Herzegovina.
Garbage from dozens of unsanitary landfills along the Drina's banks ends up in its formerly pristine waters. As it is primarily plastic waste, it floats on the surface and travels downstream until it is stopped by the Visegrad dam in eastern Bosnia's Republika Srpska. 
Built 30 years ago for hydroelectric power, the dam holds back a small lake – and a huge amount of plastic waste, with at least three vast islands of trash. And it's even worse than it looks, says Tomislav Popovic, Executive Director of Visegrad Hydro Electric Power.
"A huge amount of the trash is beneath the water," he says. "It's hard to give an exact estimate, but we think that in just a few months of this year, around 12 to 13,000 cubic meters of trash arrived. And we expect more by the end of the year. In this same period, we've extracted 5,300 cubic meters from the lake."
Local NGOs are trying to pressure the authorities to resolve the problem, but with almost no success. 
"Here in Republika Srpska, what is obvious is the lack of communication with the relevant ministries," says Dejan Furtula of Visegrad's Eko Centar. "We've sent numerous emails to them and never got any reply. Our feeling is that eco-organizations here are powerless, and their voices cannot be heard."
The river carries much of the trash over the border – which takes it out of sight and out of mind. 
"The vast majority of this trash comes from the five municipalities in Montenegro – none of those municipalities have a sanitary landfill," says Sinisa Lakovic, an environmental activist from Jastreb, a rafting club whose activities have naturally been affected. "We had a major problem with one landfill in the town of Prijepolje in Serbia, but it is closed now, and it stopped posing any risk."
However, a few kilometers from that location, there is another waste dump, still very much active, on the banks of the Lim river, which flows into the Drina. Stray dogs roam around between fires belching thick black smoke, and there are no fences or gates to prevent people dumping or to prevent the garbage being blown by the wind or washed by the rain into the river.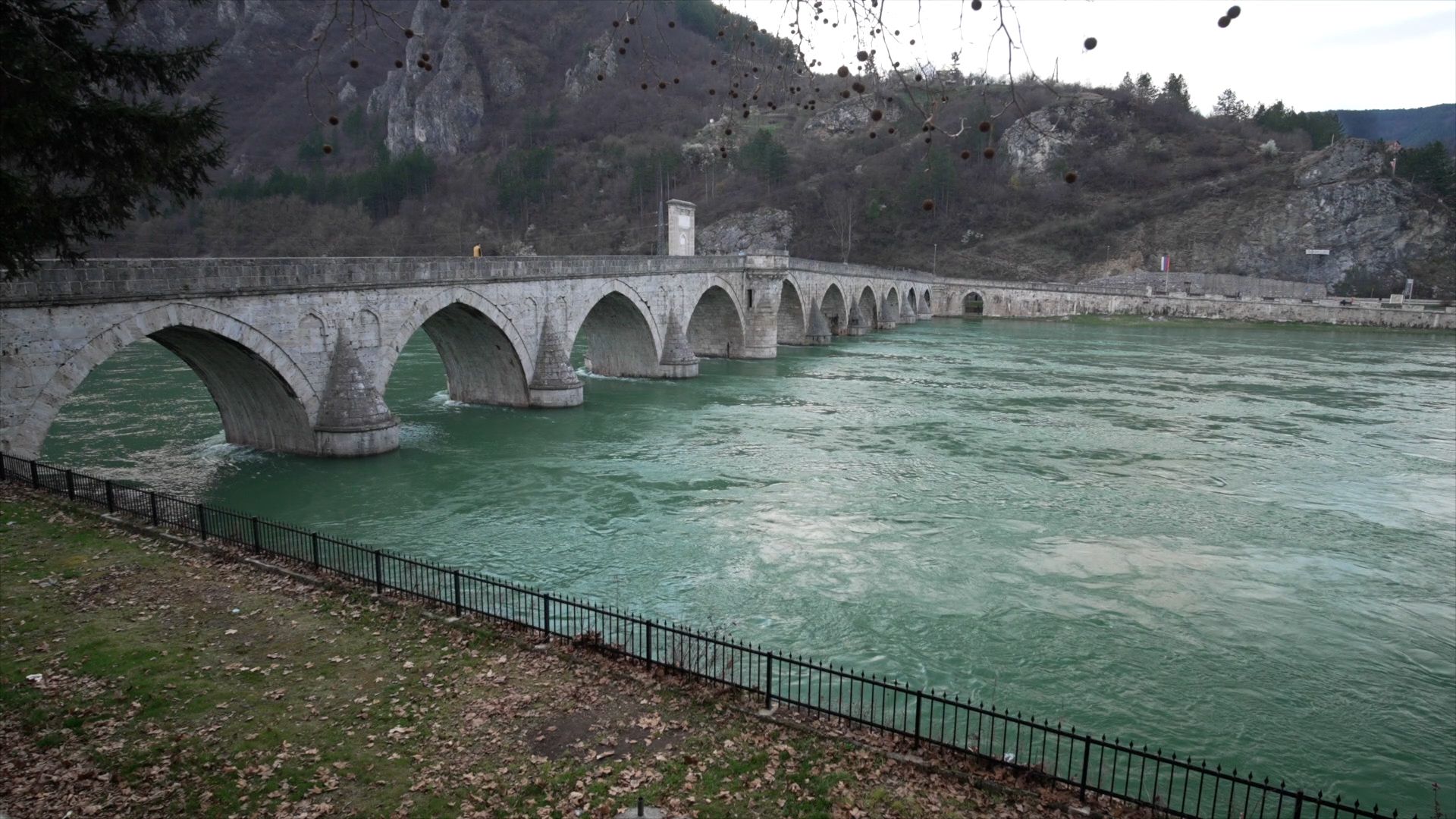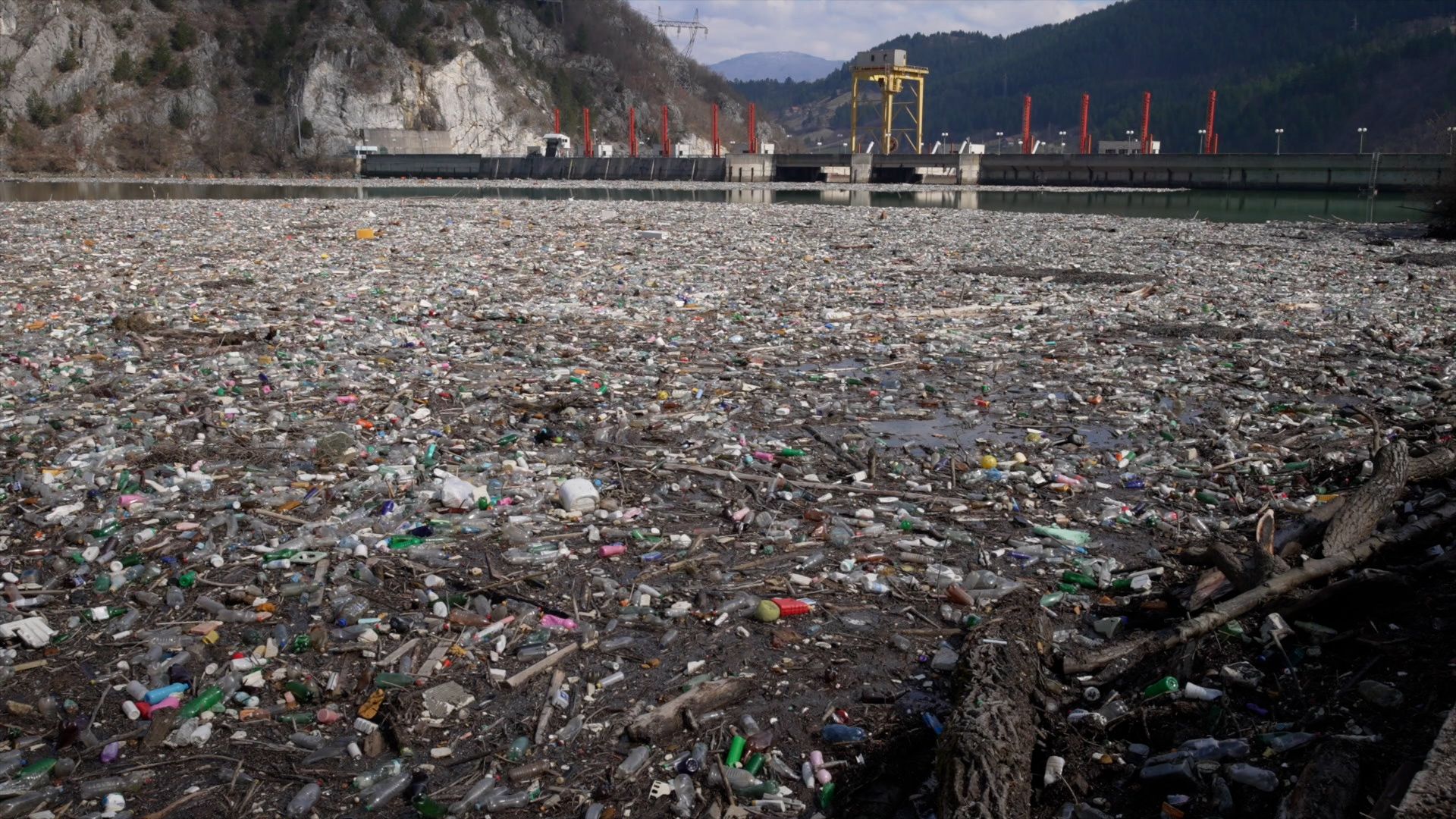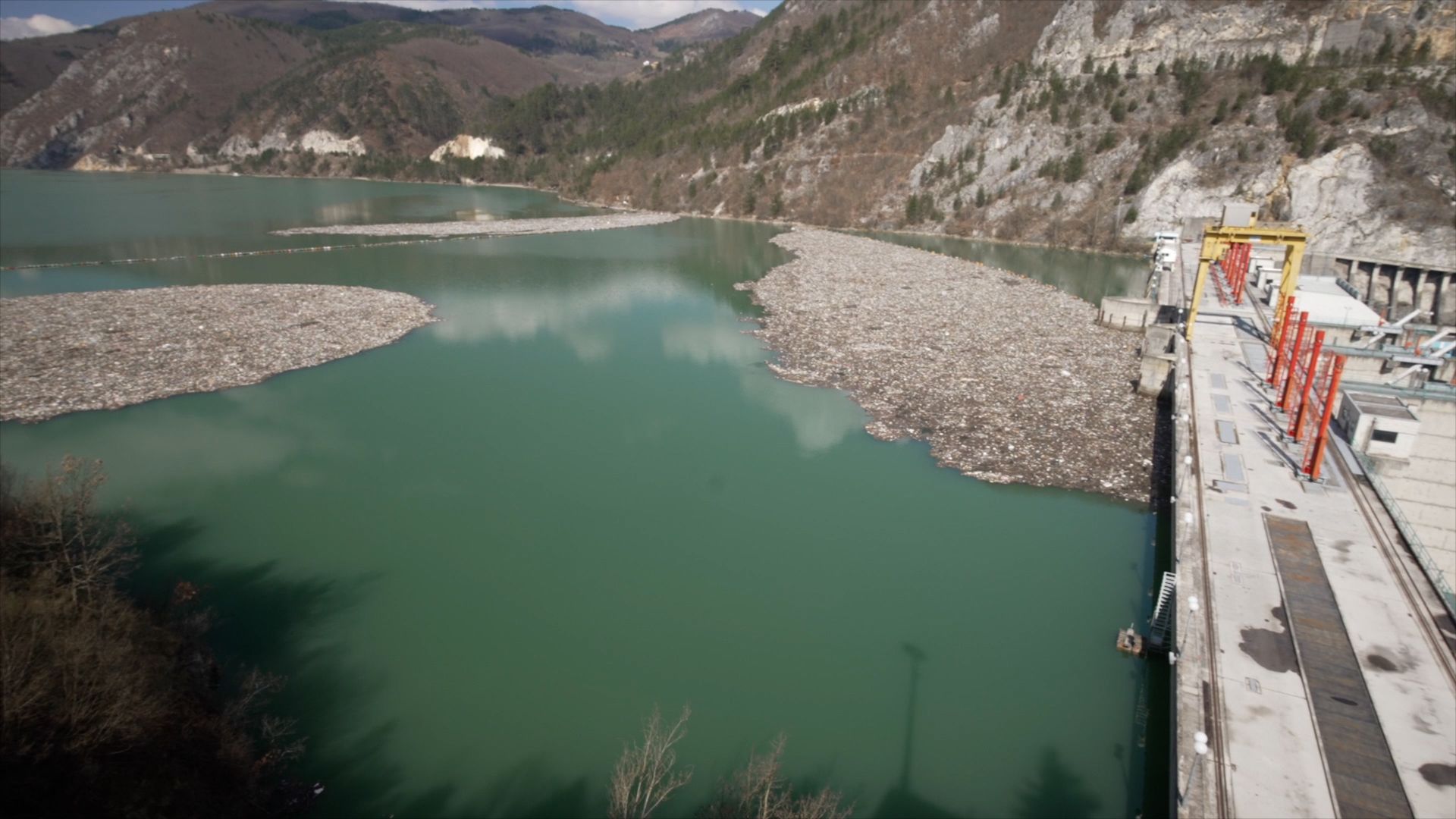 Multiple garbage islands collect behind the Visegrad dam. /CGTN
Multiple garbage islands collect behind the Visegrad dam. /CGTN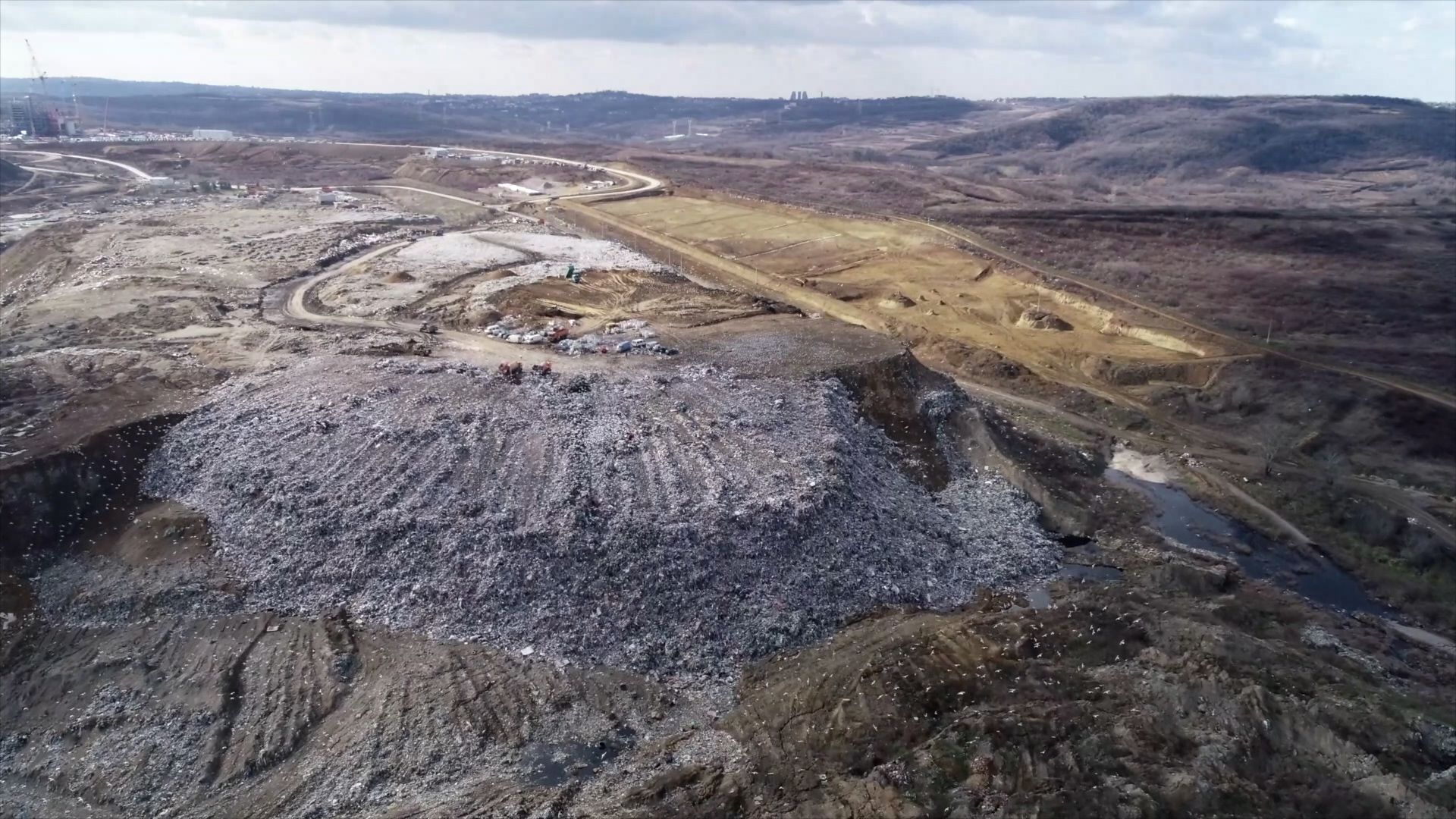 Not all Balkan landfills are well-regulated. /CGTN
Not all Balkan landfills are well-regulated. /CGTN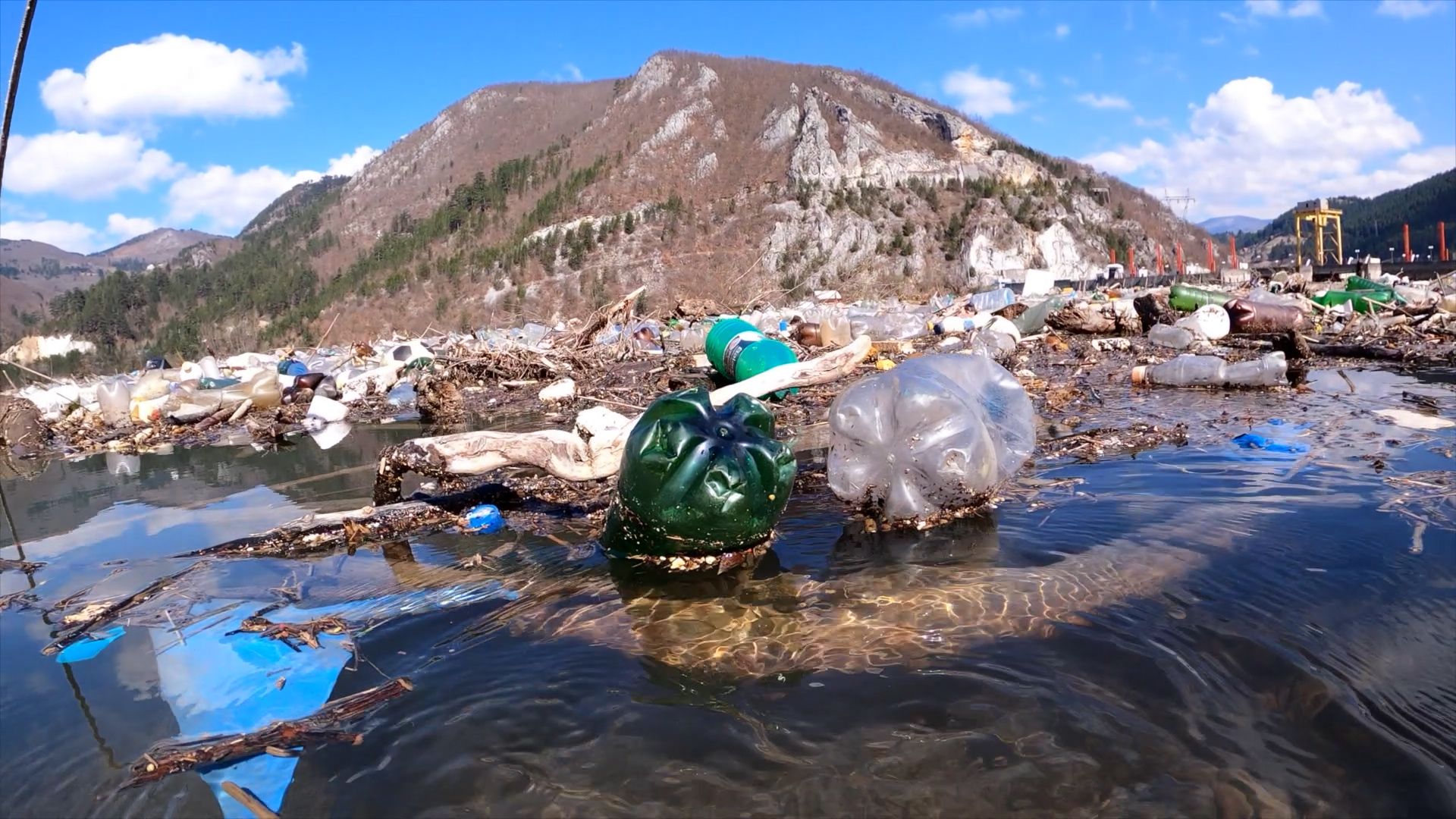 Trash despoils the beautiful Balkan countryside. /CGTN
Trash despoils the beautiful Balkan countryside. /CGTN
Item 1 of 3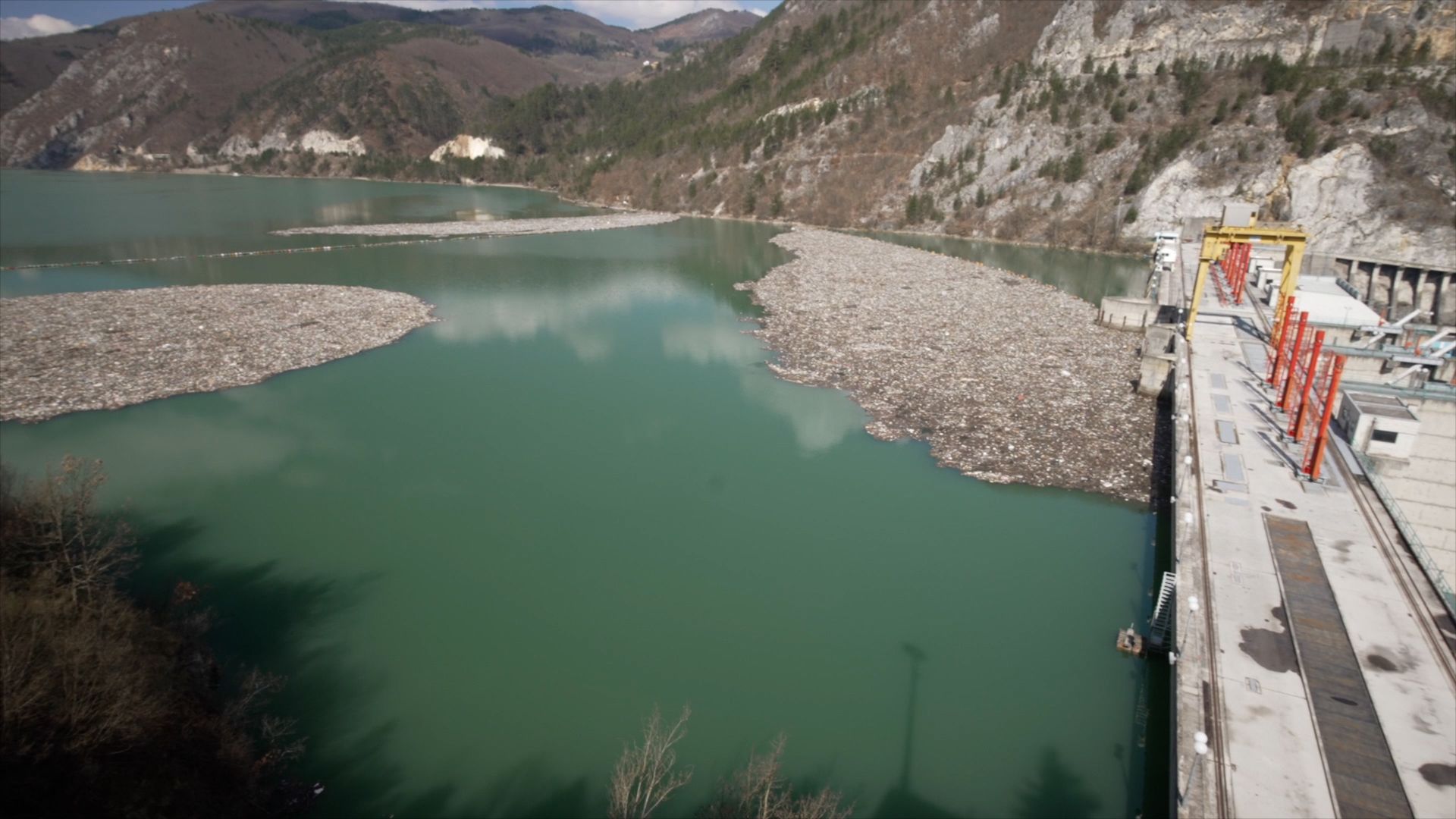 Multiple garbage islands collect behind the Visegrad dam. /CGTN
Multiple garbage islands collect behind the Visegrad dam. /CGTN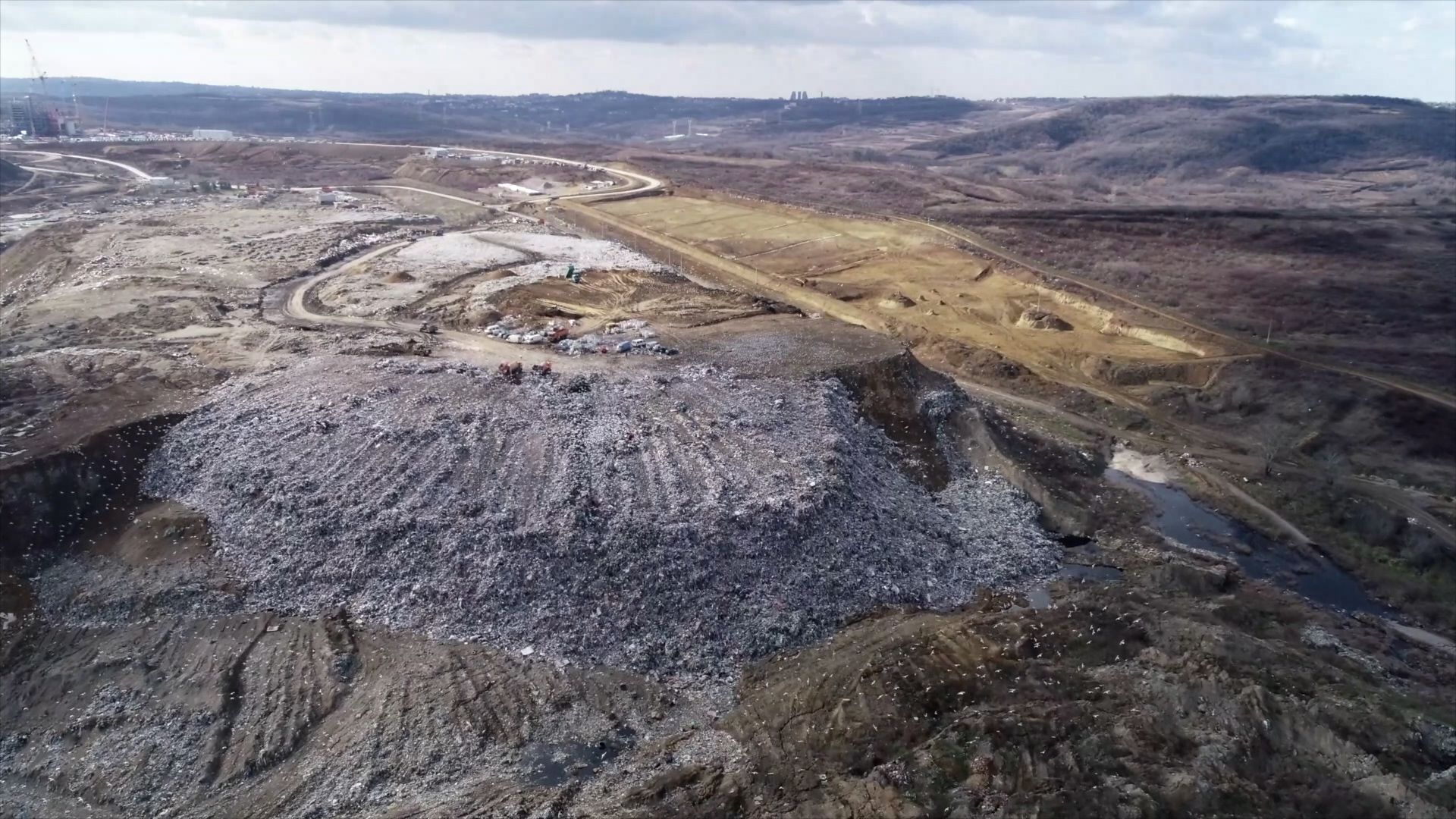 Not all Balkan landfills are well-regulated. /CGTN
Not all Balkan landfills are well-regulated. /CGTN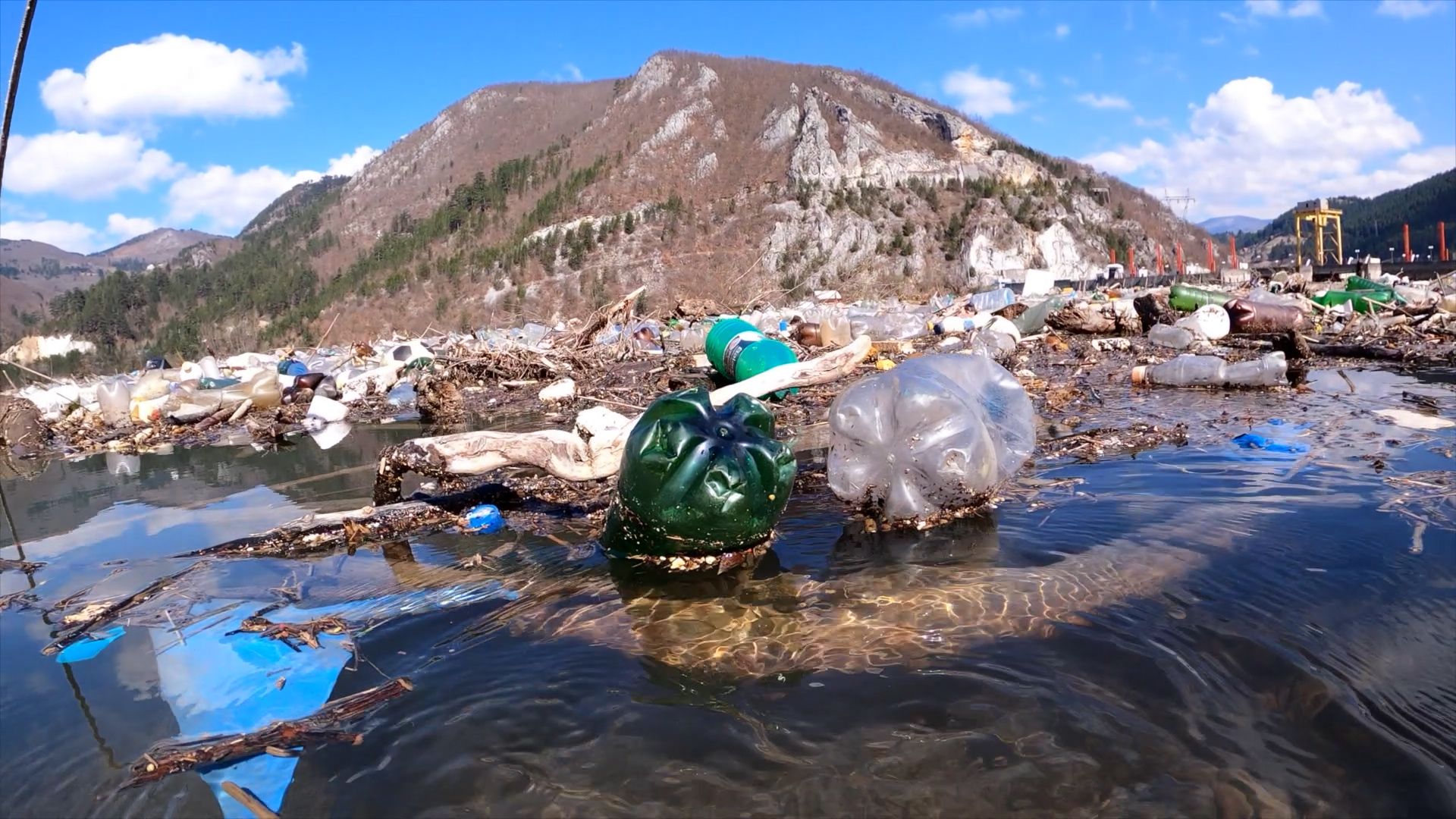 Trash despoils the beautiful Balkan countryside. /CGTN
Trash despoils the beautiful Balkan countryside. /CGTN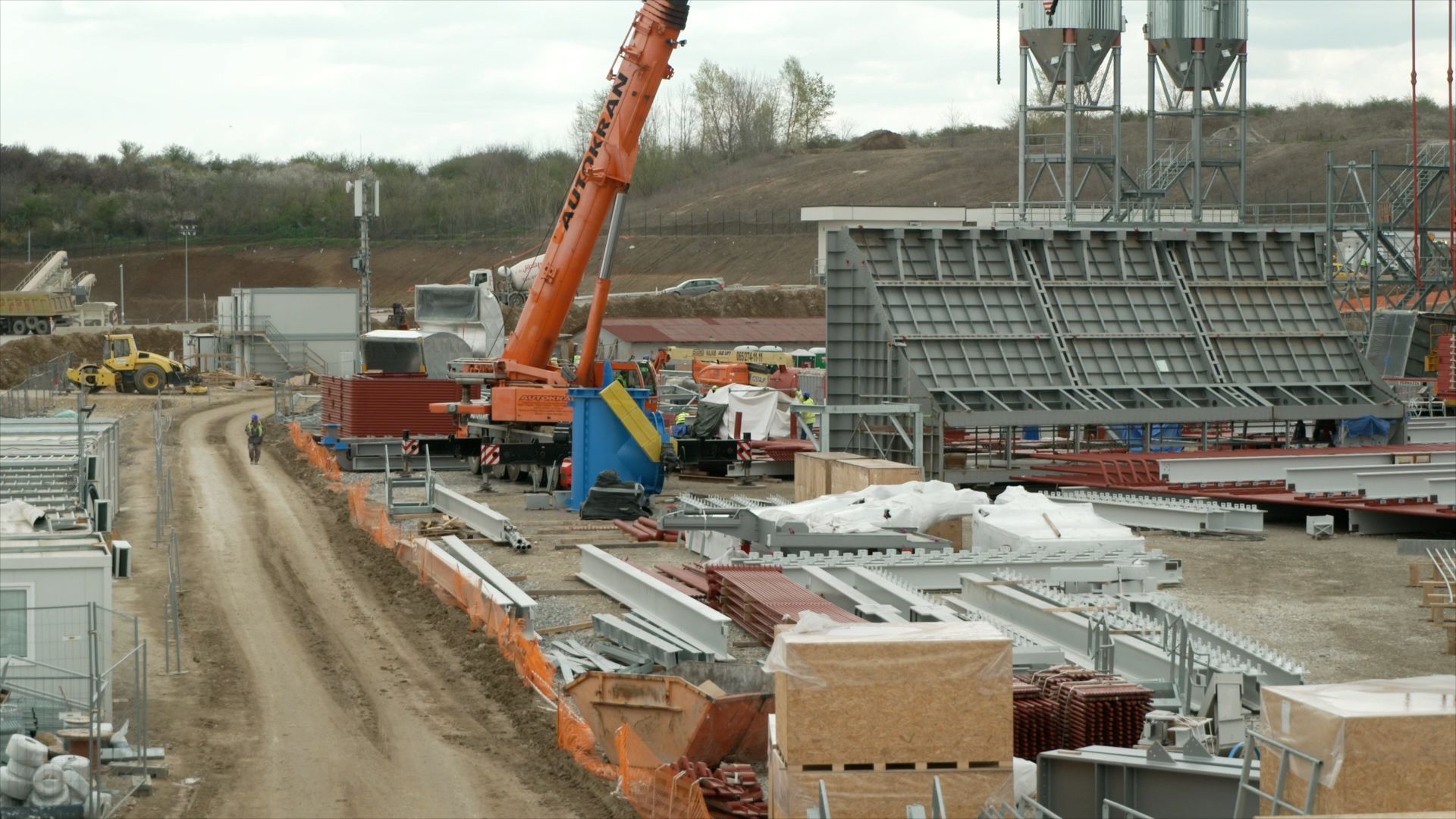 A new waste-disposal facility is being built for Belgrade. /CGTN
A new waste-disposal facility is being built for Belgrade. /CGTN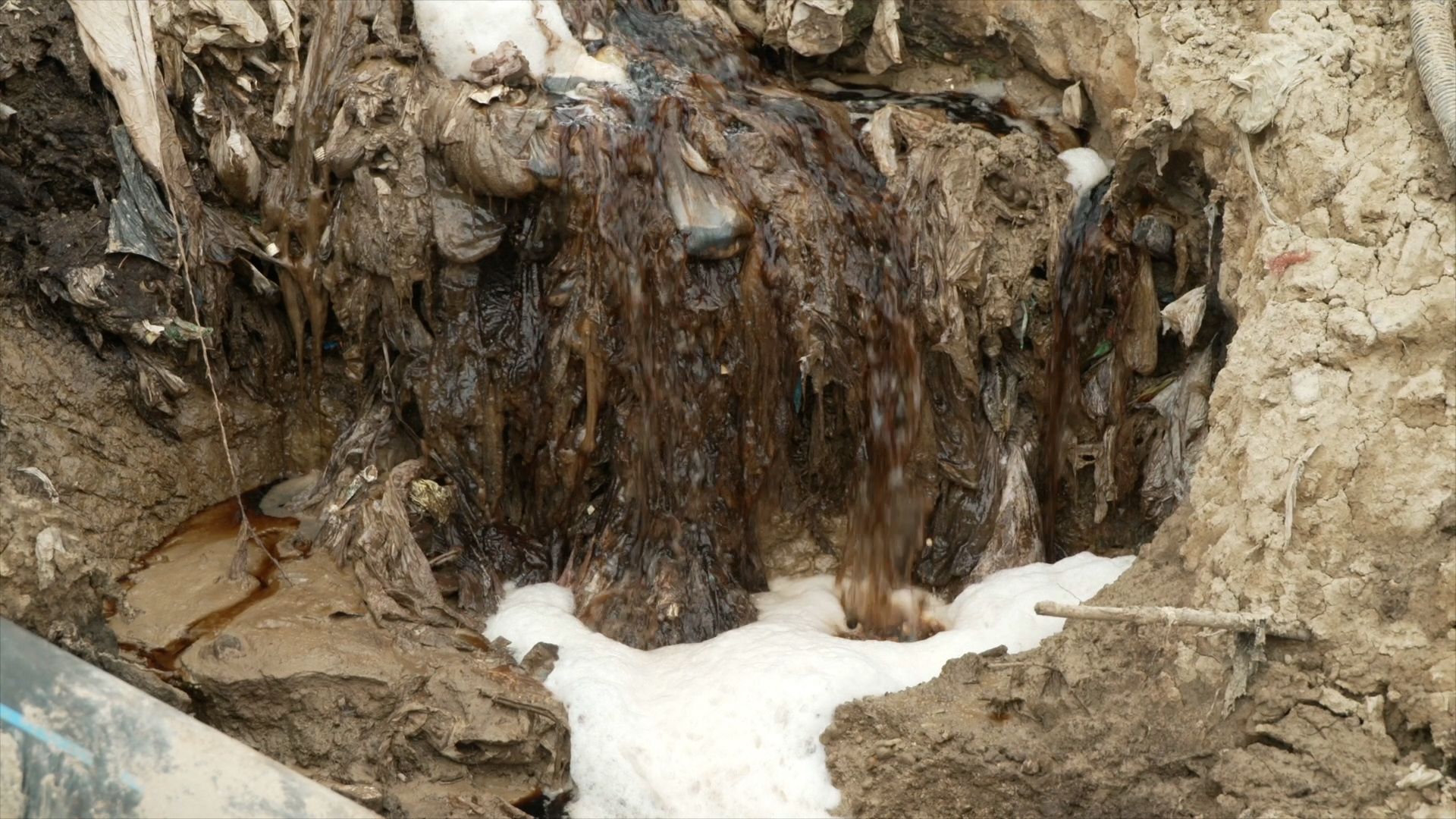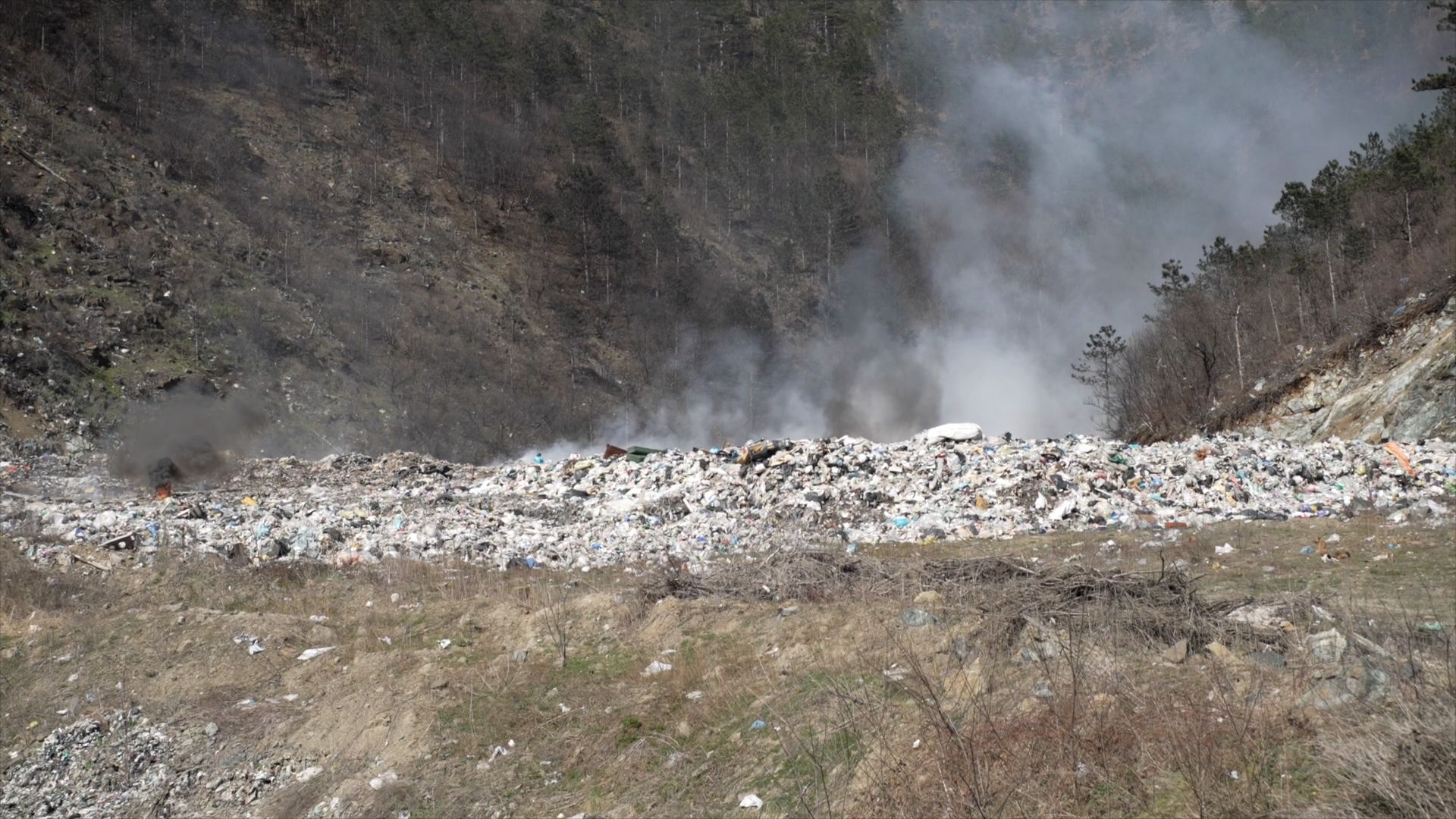 Serbia is trying to change, and a very necessary example comes on the outskirts of the capital Belgrade. The Vinca landfill – Europe's second-largest – has been a source of air, soil, and water pollution for decades. Now, with $440 million of investment, it presents a split vision: eco-horror and construction works, side by side. 
As dumper trucks unload garbage – over half a million tonnes per year are deposited here – hundreds of birds circle and swoop to feed on humanity's residue. On one side of the landfill, a once-beautiful stream now carries all kinds of pollution from the landfill to the Danube. Nobody can extinguish the underground fires that have burned here for years, spewing dark smoke into the air. 
But there is hope at the landfill's entrance, where authorities are building a huge facility which should be fully operational from mid-2023, incinerating most of Belgrade's waste: 340,000 tonnes per year, producing electricity and heating for 5 percent of Belgrade's households. 
The new operator, Beo Clean Energy, will also seal off the adjacent dump, says managing director Vladimir Milovanovic, with "layers of mineral materials and geosynthetic material that will prevent gas going out from the landfill, and water going into the landfill."
Meanwhile, just downhill from the dump, a new water treatment facility is already finished and will soon start purifying these extremely polluted streams before releasing them into the Danube as clean water. 
Heavy investment will help, but more work is needed. Ivana Vilotijevic, Belgrade's Secretary for Environmental Protection, says modern humans can hardly lay the blame on those who went before them.
"We are now solving the problem not just of our ancestors but ourselves too," says Vilotijevic. "Even today, wherever you go in Serbia, you can see trash next to the trash containers instead of inside of them – but at this moment, the law doesn't allow us to fine people for doing that. When that's changed, we'll have much cleaner and more beautiful Serbia."
Changing people's behavior is difficult, but even if successful, it requires more infrastructure, as CGTN's Milenkovic points out.
"The town is investing $500 million in plans for incinerating waste and garbage. But they are not investing into recycling plants. Why is the town not doing more to encourage recycling?"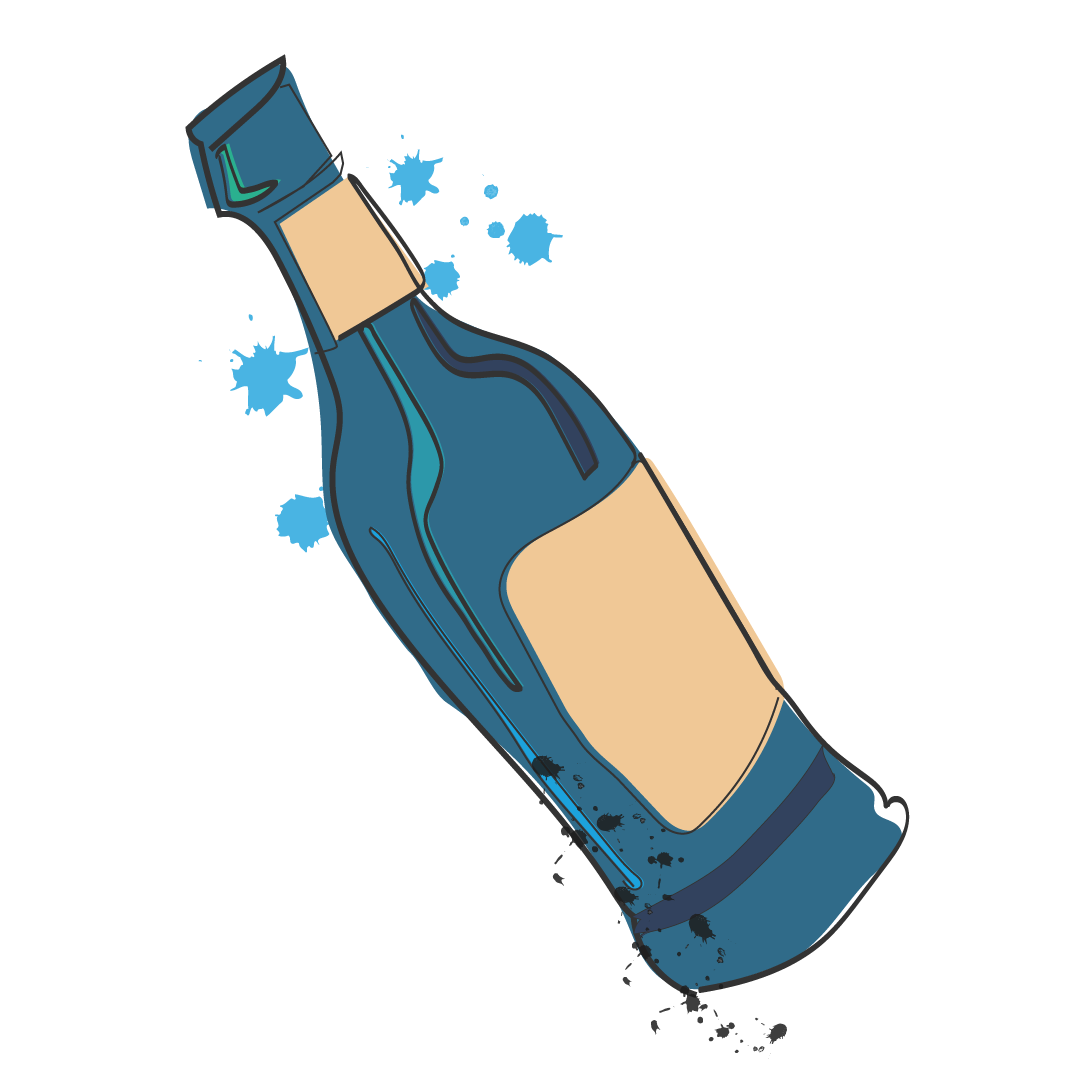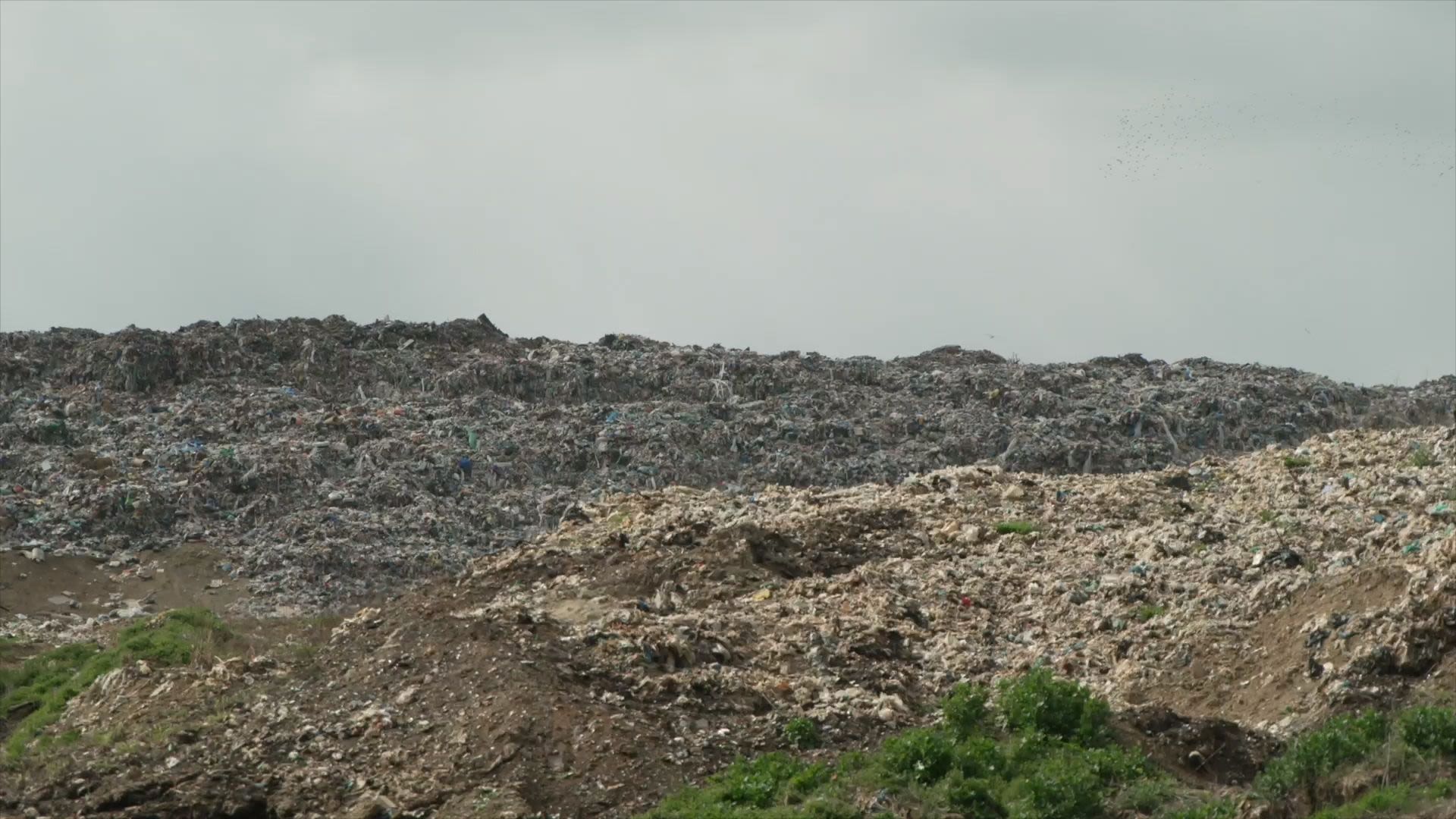 The Vinca landfill outside Belgrade has caused pollution for decades. /CGTN
The Vinca landfill outside Belgrade has caused pollution for decades. /CGTN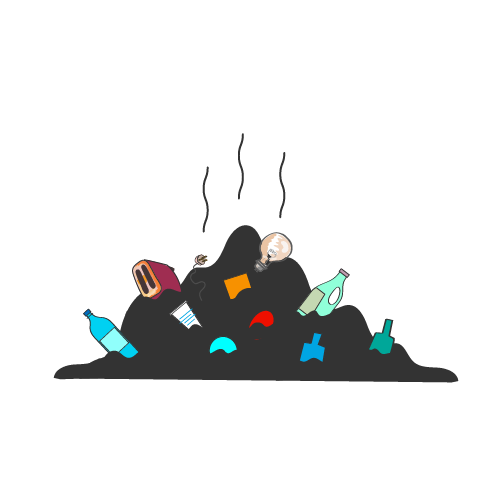 Huge infrastructure projects like Belgrade's new incinerator have often relied on funding from the EU, but the rules have changed. The bloc has now stopped investing in incineration and is focusing on prevention, reuse and recycling.
"Europe has been helping in funding new incineration, but it stopped the contracts in Serbia or in other countries, even in Poland. They are a legacy of old contracts," explains circular economy proponent Piotr Barczak.
"The new funding round of European Union is strictly banning the financing of any incinerator because it's a residual waste treatment. We have to focus on high levels of the waste hierarchy – which is prevention, reuse and recycling – and money will go only there from now on."
Speaking of hierarchies, Barczak takes issue with the idea that landfill is an option to be avoided at all costs. He believes a sanitary, well-managed landfill could be a more flexible waste solution, and backs up his belief by addressing the main point upon which landfills are usually criticized – emissions – noting that methane from landfill is a product of organic waste. 
"In Europe, it is now obligatory that 100 percent of organic waste has to be separately collected," he says. "So organic waste in the end should not end up in landfills and emissions from landfills is reduced totally."
He also points out that landfills are cheaper and, if well-managed, can minimize or even eliminate leakage into groundwater. "If we can all keep our organic waste out of landfills and compost it instead – landfills may not be as bad a solution as incineration, which needs a steady supply of waste to keep them efficient."
While debate continues, all experts and evidence suggests we should be trying to cut down on trash by making more efforts to produce less, use less and recycle more.
"We are in the 21st century," says Barczak. "Our generation of energy comes from different sources, such as renewables, with the aim of a circular economy. And countries such as Austria should go much more into reduction of streams of waste that are not recyclable."
In several European countries, when you return bottles for recycling you get cash or vouchers back. It's win-win. Most European countries have targets for improving their recycling rates; the EU intends to reuse or recycle 55 percent of all municipal waste by 2025, increasing to 60 percent by 2030 and 65 percent by 2035. But what's the plan in non-EU countries? 
"The best systems in Europe," Barczak argues, "are those that typically don't invest in incineration, but instead focus on this very diligent, separate collection of waste prevention, better separate collections such as pay-as-you-throw schemes, door-to-door schemes and deposit return systems."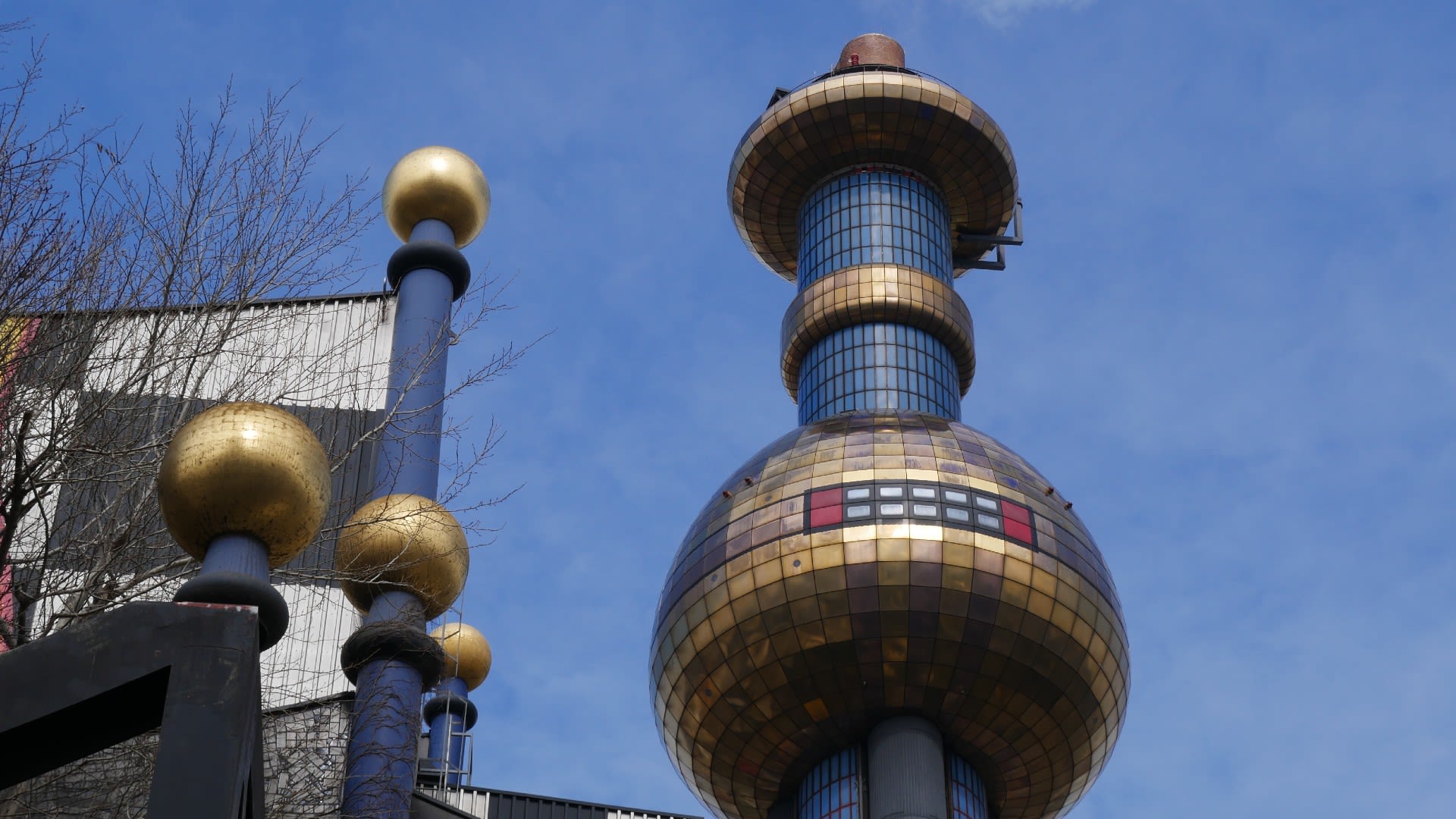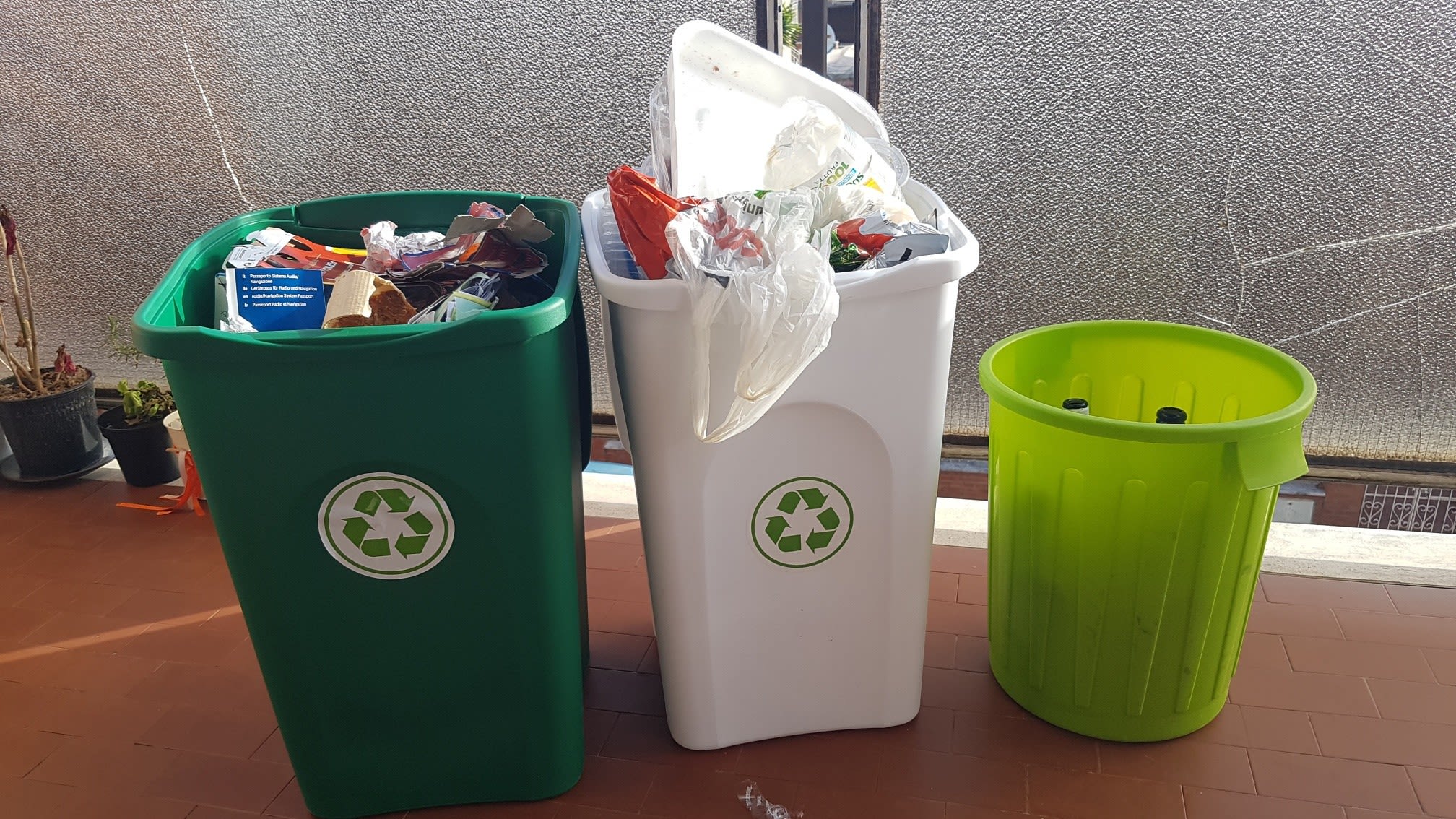 Credits
Presenters Natalie Carney, Aljosa Milenkovic, Johannes Pleschberger
Writers Elizabeth Mearns, Gary Parkinson
Podcast producers Sarah Parfitt, Alice Castle, Terry Wilson
Video producers Susan Blackburn, Aljosa Milenkovic, Johannes Pleschberger, James Sandifer, Terry Wilson
Animation and design James Sandifer
Season editor Elizabeth Mearns